My Top 5 Moments From The New York City Dance Alliance Gala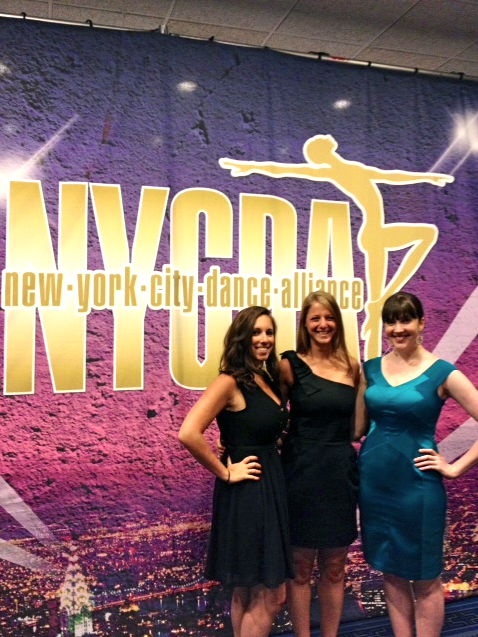 To most of my friends, summer means days on the beach applying sunscreen and reading magazines.
To me, summer brings long nights in chilly convention ballrooms, taking frantic notes about this year's up-and-coming, OMG-we-have-to-feature-them dancers.
And I wouldn't have it any other way: Nationals season is my favorite time of the dance year.
One of the highlights for me is always the night of the New York City Dance Alliance senior gala. All these dancers have flown in to NYC to audition for scholarships, take classes with a killer faculty and, if all goes really well, take home some top prizes (Outstanding Dancer titles and Critic's Choice are the most coveted).
Last night, Rachel, Margaret and I got all dressed up to attend a long-but-awesome evening with Joe Lanteri and incredible dancers. Here are five of what I have deemed the night's most memorable moments:
1. Sitting in the audience and actually witnessing lives changing onstage. NYCDA is big in the whole "dancers, you should go to college" movement, which we fully support. (Just wait for our September issue, which is dedicated to higher ed.) Lanteri and his team awarded $1.7 million in college scholarships last night to schools including Point Park University, Marymount Manhattan College, Dean College and more. The most amazing presentation was when Lanteri presented Montana Michniak (who, by the way, is stunning) with a full scholarship to the University of the Arts. Her family and teacher (I assume) were seated right behind Rachel and me, and they jumped to their feet, applauding and crying. Their kid just got her college education paid for. Lives = changed. (Sorry I didn't do that, Mom.)
2. Seeing the dancers we've featured kicking major butt. Remember in April when we did that story on "Who's Who on the Comp Scene?" Well, many of those dancers were at NYCDA last night — and they all rocked. Kali Grinder was part of a group routine up for senior Critic's Choice and she handed over her 2011 National title. Hannah Seiden dazzled in her group routine, and Victoria McWilliams (one of my long-time favorites) won 2nd Runner-Up Senior Outstanding Dancer. Christina Ricucci took 2nd Runner-Up Teen Outstanding Dancer, and Jordan Pelliteri won the Teen OD title. On the men's side, Vinson Fraley represented, nabbing the 2nd Runner-Up Male OD spot.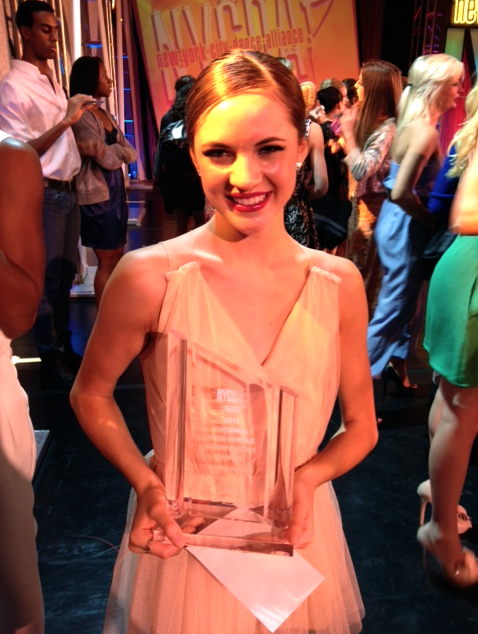 3. Spotting a dancer in a crowd of 112 Teen Outstanding Dancer hopefuls and shouting, "OMG she's beautiful" — and then realizing it was our own Cover Model Search finalist Megan Skalla! Megan totally stuck out during the Teen OD opening number (with hard-hitting, fun choreography by Joey Dowling), not just for her exquisite beauty, but also for her movement quality. Then, in the pack of Senior OD's, we saw another CMS finalist: Alyssa Ness! Alyssa was in the Top 8 for the seniors, and Megan took home the 1st Runner-Up teen title. We're so proud!
4. The Newsies opening number. I cannot get sick of this show. I've seen it, I have the soundtrack, and I've spent hours (uh, seriously) staring at the photos from our July/August cover shoot with the Newsies boys. They are just so dang talented, and kicking off the night with a performance of "Seize the Day" gave me goosebumps that lasted the entire night (also the ballroom was kind of cold).
5. The people-watching, of course! Everywhere I looked I saw one of my favorite dance celebs. Joey Dowling was there in sky-high heels (of course), May/June cover girl Taja Riley made her full-time faculty debut, and Jakob Karr was just a few seats down. Kaitlynn Edgar looked dynamite in a strapless chambray jumpsuit (probably the only person I know who can pull that off) and Tony Testa looked dynamite in...actually, who cares what he was wearing? He's Tony Testa. And I love him.
If I could pick sixth and seventh outstanding moments from the gala, they would be Colton Krouse's solo performance (in a toga!) that won him the Teen OD title, and Ivan Kalinin's "I'm sad my year as a National winner is over so I'm going to dance for you now" performance. Keep an eye out for these two dudes: They're going places. Like, onto DS covers, perhaps...
Oh, and an eighth moment! Alexia Meyer's National Outstanding Dancer victory performance. She may be tiny, but that girl can attack. I'm thrilled she won.
Congratulations to all of last night's performers. You inspire us. (Now go celebrate on the beach like everyone else!)
Win It
Sep. 05, 2017 12:10PM EST
Photos by Erin Baiano
It's time to get your pirouette on! From September 5th to September 30th, we're hosting a contest to find out who's the best turner of them all.

Put together your most impressive turning combo. Post a video online. Share your turns with us and thousands of other dancers around the world. And if our editors think you're the top turner, you'll win a fabulous prize.
Keep reading...
Show less
All of 18-year-old Kaylin Maggard's dreams—from scoring the title of National Senior Outstanding Dancer at New York City Dance Alliance Nationals to winning the 2017 Dance Spirit Cover Model Search—are coming true. And to anyone who knows the gorgeous contemporary dancer, that's no surprise.
From the moment the Dance Spirit staff met Kaylin, it was obvious her humility and talent would take her far. Not only did she go full-out during the photo shoot and class at Broadway Dance Center, but she was always cheering on, laughing with, and supporting her fellow CMS contestants Haley Hartsfield and Michelle Quiner. During the voting period, the social media world was abuzz with praise for her work ethic, positive attitude, and generosity.
Since her CMS trip to NYC, Kaylin's moved from her hometown of Columbia, MO, to the Big Apple for her freshman year at Juilliard, and is busy getting acquainted with the city. As for the future? She's taking it one opportunity at a time, but something tells us we'll be seeing this contemporary queen reach new heights every year.
Keep reading...
Show less
New York City principal Lauren Lovette has become an icon thanks to her emotional maturity and exceptional musicality. The 26-year-old quickly rose through the ranks after joining the company as an apprentice in 2009, reaching principal status in 2015. A Thousand Oaks, CA, native, Lovette started studying ballet seriously at age 11, at the Cary Ballet Conservatory in Cary, NC. After attending two summer courses at the School of American Ballet, she enrolled as a full-time student in 2006. Last year, she made her choreographic debut with For Clara, her first piece for NYCB. Catch her latest work this month during the company's fall season. —Courtney Bowers
Keep reading...
Show less
In our "Dear Katie" series, former NYCB soloist Kathryn Morgan answers your pressing dance questions. Have something you want to ask Katie? Email dearkatie@dancespirit.com for a chance to be featured!
Dear Katie,
I know I'm not getting good enough dance training from any of my local studios. But I'm not sure I'm ready to move away to study at a big-name school, either. How do you know when you're ready to leave home to pursue your passion?
Marisa
Keep reading...
Show less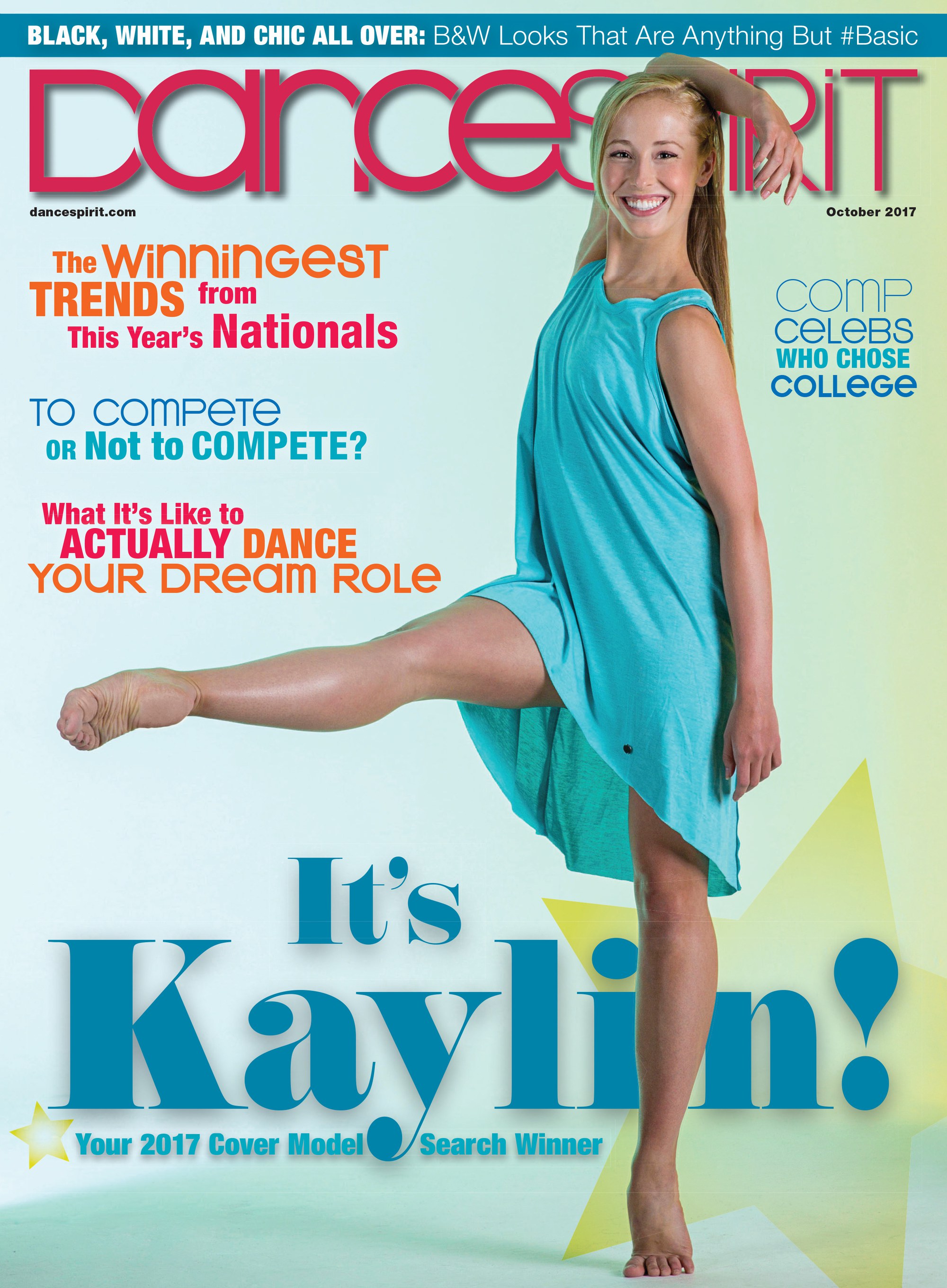 Get Dance Spirit in your inbox