Feb. 03, 2009 10:08AM EST
Nab an Assistant Teacher Gig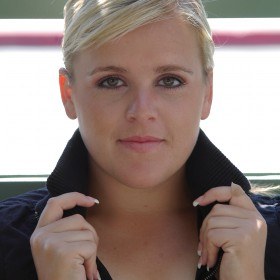 Kate Ridge, photo by Bill Kraus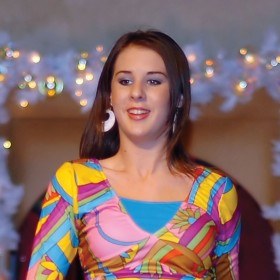 Jenny Wade, photo courtesy of Jenny Wade
Have you ever wondered who those extra dancers are in the front of your class? They're probably the teacher's assistants. A TA is a young dancer who is chosen to help a professional instructor demonstrate or keep order during his or her class. The benefits: Being a TA allows you to spend extra time in the dance studio with your teachers while helping other students with their technique, which can actually help you to more fully understand your own critiques and areas that need improvement. So being a TA isn't just a job, it's a great way to bring you one step further in your dance career! Read on to learn more.
When Kate Ridge was 16, she got her first teacher's assistant job traveling the country as a VIP with Dance Olympus workshop. Even though she was paying her own way on the tour, the connections she made were priceless. "I wanted to be as close to the instructors as I could to learn everything about being a dance professional. I was like a sponge," Kate says. "The dance world is so small anyway, but for people to see what a hard worker you are from day one—it's definitely a career opportunity." For Kate, this time on the road got her a gig assisting at the EDGE Performing Arts Center in Hollywood!
Now Kate, 24, works as a teacher and choreographer at the Jean Hart Academy of Dance and the Shadowridge Dance Center in San Diego, and as a marketing administrative assistant for the California Center for the Arts, Escondido. She says she would never be where she is today, were it not for the contacts she made as a TA.
Why You Should Try It
There are numerous reasons to ask your teacher if you can assist her class. "I learned so much through assisting," Kate says: "How to pace myself in a 10-hour rehearsal; how to take care of my body; how to network with other teachers in the industry; how choreographers handle teaching five or more classes in one day while constantly remaining exciting and motivating; what to charge for my future dance jobs; how to edit music; how to plan a warm-up; and how to balance the busy life of a self-employed dancer with a personal life."
Getting hired as a TA will also push you to reach your fullest potential. "It forced me to push myself every time I danced," she says. "People were relying on me for memorization and clarification of the steps, so it gave me the drive to perform full out every time. I never slacked off." Plus, it gave her the chance to dance front and center during class. "There's way more space to dance in the front or on the stage in those crowded conventions and classes."
What You'll Have to Overcome
Being a TA will help you become a leader. For Jenny Wade, who dances at Rhythm Nation Studios in Bedford, TX, the transformation from student to teacher happened rapidly and unexpectedly. When she was 15, her dance teacher stopped her in the hall and asked her to help out in class. It began spontaneously, she says. "He just said, 'Hey, come in here and help me.'"
For the first six months, Jenny assisted as a favor to her teacher. But after racking up some experience, she was given her own class of little ones to teach, and she started earning $15 an hour for her efforts. After a year, she was making $20. Because the process was so sudden, it made Jenny, now 17, revaluate her priorities. "I had to step up into that leadership position. I thought, 'I can't be playing around anymore. I have to be more serious.' I had to realize what it really entailed."
While teaching younger students was no problem, Jenny was a little nervous about helping in a class of dancers her own age, even though they were less-advanced than she was. But when the time came to step into that role, she found her fellow students willing to listen because their relationship was based on mutual respect. She gave corrections but didn't talk down to them. "It wasn't like I was on a power trip, or trying to be mean," she says. "They knew that I was just trying to help."
Tapper Justin M. Lewis had a similar experience. He remembers it was difficult to connect with students his own age at first, but eventually his years of dancing experience won out: "The students look at me as a professional who knows what he's doing." Looking back, he says it's a bit like the experience of being onstage; at first you might be nervous in the wings but the minute you start to dance—or in this case, teach—you come alive. And after three years of assisting, Justin is now on the brink of his career dream: running his own studio.
From TA to Studio Owner
Like Jenny, Justin began at age 15 and worked for no pay. One year later, he was earning $30 an hour and teaching two or three classes a week at Silver Spring, MD's Knock on Wood, where he studied tap. Along with being a TA, Justin kept dancing and performing (mostly with his studio's youth ensemble group Tappers With Attitude) until the managing director of Studio Bleu, Kimberly Walsh Rishi, happened to catch one of his performances and got in touch. "I thought she just wanted me to come in and help her teach classes," says Justin. What he wasn't expecting was the super-close working relationship the pair quickly established. "I talk to her daily," says Justin. "She gives me insight into how her extremely successful studios work and the opportunity to meet some of her investors."
Right now, Justin is majoring in performing arts management at Columbia College in Chicago. But he and Walsh Rishi have already begun planning their first joint venture. "Within the next couple of years, she'll start her third studio in Virginia and she wants me to be the operating manager when I get out of school. I had no idea what I was getting into when I first met her," Justin says. One minute he's tapping out a few steps, "next thing you know, she's helping me to run my own studio, which is my big dream in life."
Win It
Sep. 05, 2017 12:10PM EST
Photos by Erin Baiano
It's time to get your pirouette on! From September 5th to September 30th, we're hosting a contest to find out who's the best turner of them all.

Put together your most impressive turning combo. Post a video online. Share your turns with us and thousands of other dancers around the world. And if our editors think you're the top turner, you'll win a fabulous prize.
Keep reading...
Show less
All of 18-year-old Kaylin Maggard's dreams—from scoring the title of National Senior Outstanding Dancer at New York City Dance Alliance Nationals to winning the 2017 Dance Spirit Cover Model Search—are coming true. And to anyone who knows the gorgeous contemporary dancer, that's no surprise.
From the moment the Dance Spirit staff met Kaylin, it was obvious her humility and talent would take her far. Not only did she go full-out during the photo shoot and class at Broadway Dance Center, but she was always cheering on, laughing with, and supporting her fellow CMS contestants Haley Hartsfield and Michelle Quiner. During the voting period, the social media world was abuzz with praise for her work ethic, positive attitude, and generosity.
Since her CMS trip to NYC, Kaylin's moved from her hometown of Columbia, MO, to the Big Apple for her freshman year at Juilliard, and is busy getting acquainted with the city. As for the future? She's taking it one opportunity at a time, but something tells us we'll be seeing this contemporary queen reach new heights every year.
Keep reading...
Show less
In our "Dear Katie" series, former NYCB soloist Kathryn Morgan answers your pressing dance questions. Have something you want to ask Katie? Email dearkatie@dancespirit.com for a chance to be featured!
Dear Katie,
I know I'm not getting good enough dance training from any of my local studios. But I'm not sure I'm ready to move away to study at a big-name school, either. How do you know when you're ready to leave home to pursue your passion?
Marisa
Keep reading...
Show less
Instagram star Kylie Shea has built a following of nearly 170,000 with her playful workout videos, which combine traditional fitness activities, like jumping rope or running on the treadmill, with pointe shoes and sassy choreography. Shea's effortless cool-girl-next-door vibe and solid ballet technique make her vids totally irresistible.
Now Shea's using her platform to address the body image issues that tend to plague dancers. In a poignant video, she sheds her clothes and tugs at her skin. The caption explains her relationship with her body and the pressure she feels to maintain a certain aesthetic as a dancer.
Keep reading...
Show less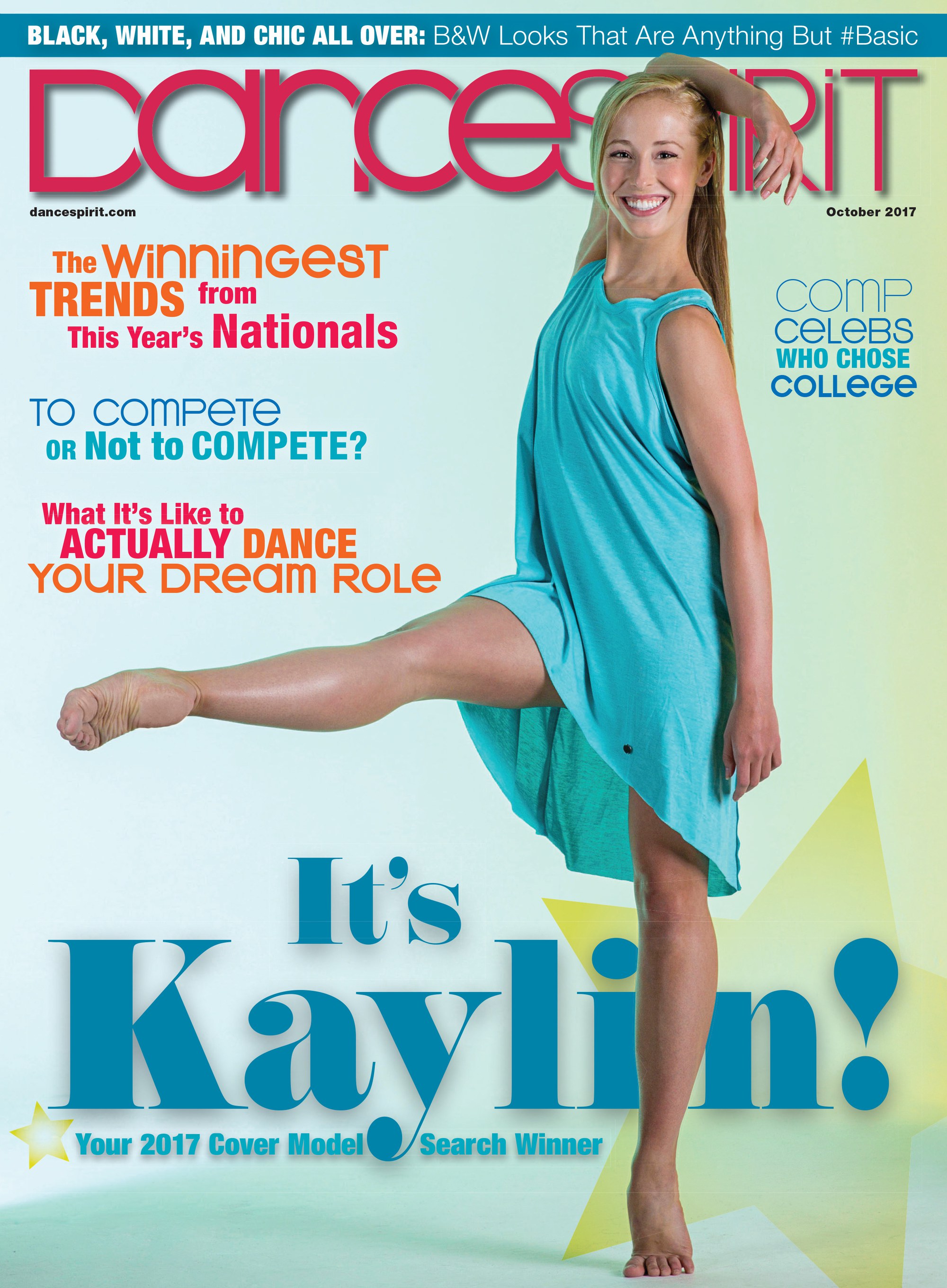 Get Dance Spirit in your inbox