Apr. 13, 2010 11:16AM EST
NDA College Dance Team Nationals
If you've read the April 2010 issue, you know we love dance teams. So naturally, we've been counting down the days to the NDA college dance team nationals, and it's finally here! This morning I hopped on plane and headed to Daytona Beach, FL, to make sure DS didn't miss a beat. As soon as I stepped off the plane a flood of memories came rushing back--the hot, humid weather, the cloud of hairspray following every team and the competitive edge lingering in the air. I love competition!
Heading to the Peabody Auditorium for Prelims, I was all nerves. I know what it feels like to watch your competition perform a flawless routine as you wait in the wings. I know what it feels like for the MC to announce your school and the crowd go wild. It's a feeling beyond words. Your stomach is twisted with anticipation and nervousness, but all you want to do is get out there and show them what you've got. And the teams today did just that.
Division I favorites:
Towson University. WE LOVE THESE GIRLS!! You saw how cute they were on our cover, but let me tell you, these girls can dance! With unmatched energy and an almost uncanny precision, the "Dream Team" is in first place after prelims with a score of 9.573.
Utah Valley University. These girls shocked me and the rest of the auditorium with their fabulous technique, edgy choreography and vogue-esque costumes. Watch out Division I- these girls are here to win! Score: 9.358.
Division IA favorites:
Penn State University. Where did these girls come from? With a routine very similar to Towson (in caliber and choreography), this team is one to watch out for. Explosive energy, cleanliness and passion puts them in 4th place but my top three with a score of 9.115.
Brigham Young University. My alma mater! (No bias here, wink wink). But seriously, this group of girls is F.A.B.U.L.O.U.S! What I love most about BYU is their ability to keep beautiful technique and artistry in their routines and still be a powerhouse. This is one team that looks just as great in ballet class as they do shaking the poms at a basketball game. I LOVE their choreography, I love their all-black costumes and I love their ability to captivate the audience. Score: 9.548.
University of Louisville. There is no doubt about it--their energy is unmatched. This team explodes the second the music starts and does not let down until the last count. Their jumps seem almost unhuman as they soar in the air, perfectly synchronized of course. Also, I LOVED their costumes. Straying from their traditional black and red, the absolutely rocked the stage in hot pink and black, landing them in first place after prelims. Score: 9.631.
Finals are tomorrow morning and it's bound to be a showdown. All I have to say is that every team better bring their A-game!!
Much of Janelle Ginestra's career has been about helping others shine. She's dedicated herself to supporting and cheerleading her partner, WilldaBeast Adams; the emerging talents in their dance company, ImmaBEAST; and the countless dancers she inspires at master classes and conventions. Her YouTube channel has become a launching pad for young talents like "Fraternal Twins" Larsen Thompson and Taylor Hatala, thanks to viral videos featuring Ginestra's creative vision.
But Ginestra's a skyrocketing success in her own right—an in-demand choreographer, a social media influencer, and a dance entrepreneur, building a legacy one eight-count at a time. It's time for her turn in the spotlight. And she's more than ready. "I want to be a legend in whatever I do," she says. We'd argue that she already is.
Keep reading...
Show less
For more on choosing whether to compete or not, click here.
I started dance classes at a young age. By the time I was 3, I was training at The Dance Club, and I grew up there. I started with the basics—ballet and jazz—and eventually added tap, tumbling, contemporary, and hip hop.
Early on, I did compete. I remember my first time: I did a trio at a small local competition, and it got first place. The trophy was as tall as I was, and I loved it. I attended conventions as a mini, and had the opportunity to take classes from Travis Wall, Sonya Tayeh, Andy Pellick, and Joey Dowling-Fakhrieh. There was so much variety—I was in awe.
Keep reading...
Show less
For more on choosing whether to compete or not, click here.
My mom was a dancer growing up, and she went on to become a dance teacher, so I've really grown up in the studio. I started classes when I was 2, and by the time I was 9, I was training at The Dance Club and knew I wanted to dedicate all my time to dance.
Keep reading...
Show less
Win It
Oct. 13, 2017 04:31PM EST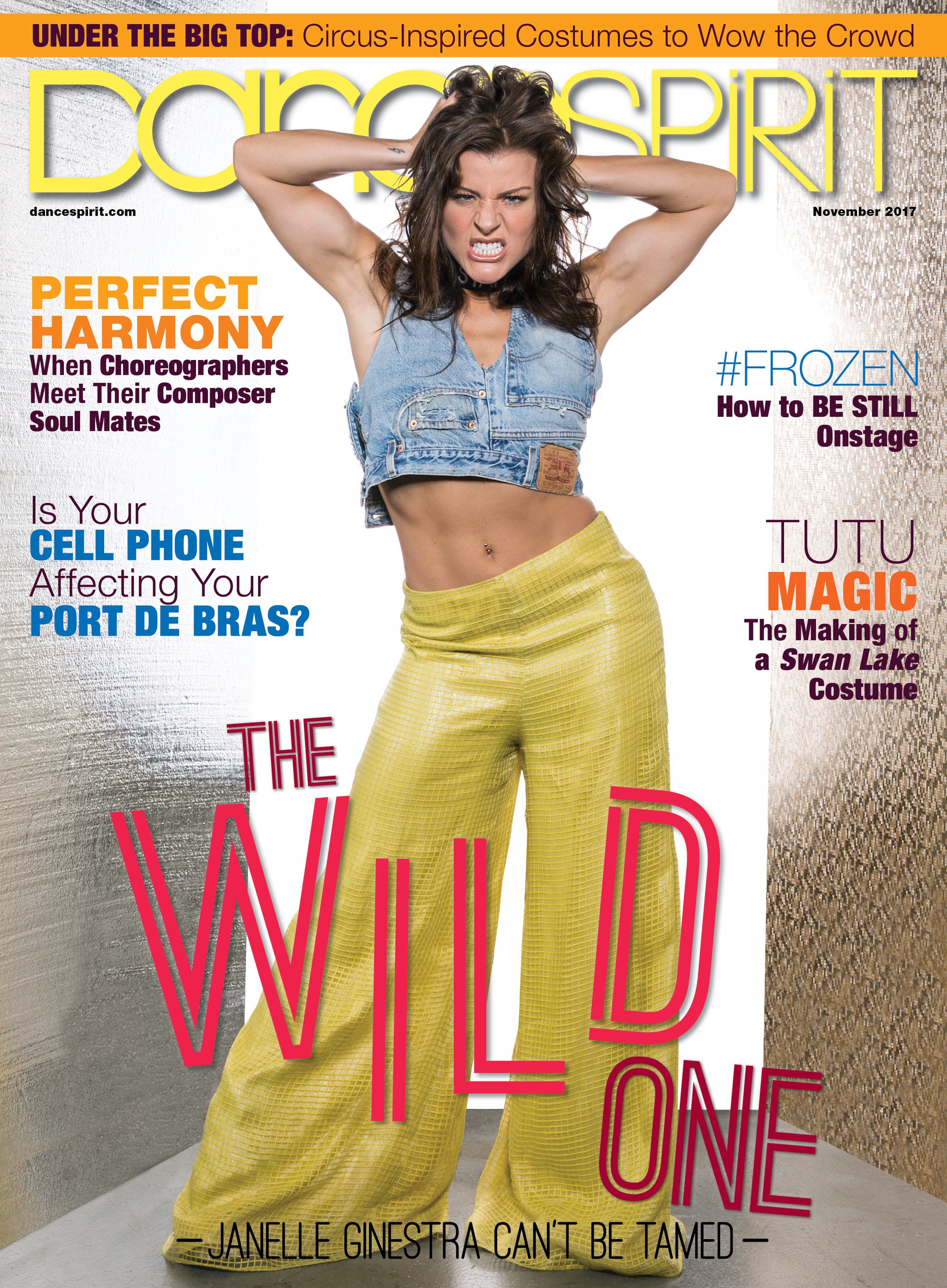 Get Dance Spirit in your inbox