Well, the moment we've been dreading has arrived: Yesterday, Newsies ended its Broadway run, after its 1,005th show. Of course, this isn't the show's true ending(!), Newsies kicks off its national tour this October. Still, the closing was an incredible event. I was fortunate enough to be in the audience at the Nederlander Theater, and while the afternoon ended on a teary note, the show couldn't have gone out with a bigger bang. Here are just a few of the ingredients that helped make the final performance so spectacular:
5. The fans. Newsies held a lottery for a limited number of tickets to the final show. This is how many #Fansies showed up:
4. Sitting with celebs. To quote an awestruck (and totally correct) girl sitting behind me, I got to "share the same breathing air" with former Newsies dancers—including Alex Wong, Ryan Steele, JP Ferreri, Mike Faist, Ryan Breslin and Jess LeProtto. Oh, and also director Jeff Calhoun and choreographer Christopher Gattelli.
3. The dancers' energy. It's been a long time since I've seen so many dancers on one stage give as much love to the choreography as the guys did yesterday. Every battement was 180-degrees. Every back flip went soaring.
Every split jump by every dancer literally looked like this: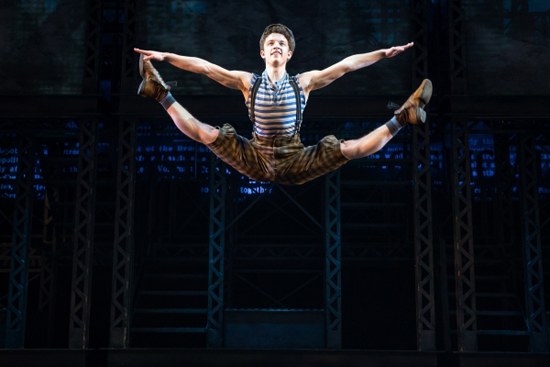 Iain Young (photo by Matthew Murphy)
Which brings me to number 2...
2. The standing ovations. The audience (starting with my crew in rows D–F) leapt to its feet after every deserving number—which, of course, was all of them. The energy in the theater was buzzing.
1. The final curtain call. There was not a dry eye in the house—or onstage. It was heart wrenching—and heart warming!—to watch Newsies come to a close, especially since many members of the current cast had been part of it since day one. (I'm looking at you, Aaron Albano!) And after the final bow by Corey Cott (you know him as Jack Kelly), the creative team also walked onstage to take a bow, and everyone totally lost it.
Take a look at the last dance number and curtain call, and I dare you not to tear up, too:
Leah Morrison in Trisha Brown's If You Couldn't See Me, in which the soloist never faces the audience (photo by Julia Cervantes, courtesy Trisha Brown Dance Company)
Postmodern pioneer Trisha Brown redefined how dance is seen and felt. A founding member of Judson Dance Theater, Brown frequently collaborated with other experimental artists like Yvonne Rainer, Merce Cunningham, Twyla Tharp, and Steve Paxton.
She embraced pedestrian movement, pairing everyday gesture with rhythm and fluidity. "It's liquid," says Wendy Perron, who danced with Brown in the '60s and '70s. "Like a river with many tributaries, water coming out of a faucet, or being on a raft and seeing the water move away in different directions." Brown also pushed beyond stages with choreography in fields, museums—even on the sides of buildings.
Keep reading...
Show less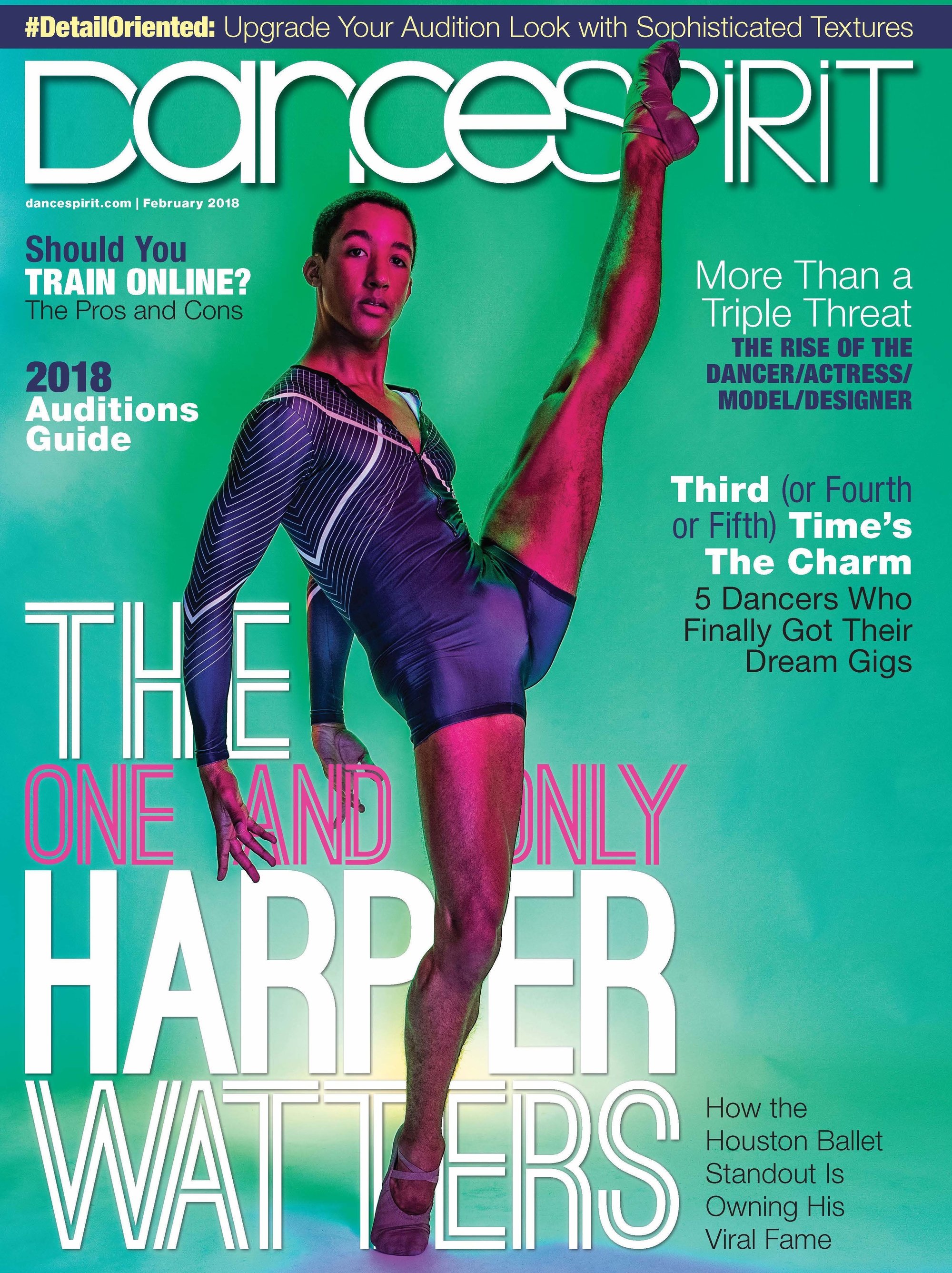 Get Dance Spirit in your inbox