Feb. 10, 2012 11:53AM EST
First things first: Alvin Ailey American Dance Theater's Alicia Graf Mack is extraordinary. I initially watched this New York Times video without sound, and that was just fine: Mack's endless limbs and serene focus were enough to keep me glued to the screen. (There's some nice footage of AAADT performing Ailey's Revelations and Rennie Harris' new piece, Home, too.)
But then I plugged in my headphones and watched it again. And maybe I'm just in a bad mood today, but I couldn't stop myself from groaning (audibly—apologies to my cubemate!) at several points. Here's what bothered me: The heart of the video is a conversation between Mack and NYTimes sports columnist William C. Rhoden about how dancers are also athletes. I'm not usually one to hate on anything that gives good dancers good publicity, which this film certainly does. But really? Dancers as athletes? Is this news to anybody? It's been discussed again, and again, and again. (And those links are from a very, very superficial Google search.) We did a (great, if I do say so myself) story about it. There's even a Facebook page dedicated to it.
Why are people continually surprised by this idea? Of course dancers are athletes. Does anyone really NOT think about the physical aspect of dance as they're watching it? Even ballet, which is supposed to look effortless—part of the "wow" factor is seeing dancers conquer the sheer physical challenge ballet technique presents. In fact, companies like AAADT are sometimes accused of focusing on the athletic over the artistic.
I think we're all easily drawn in by the physical beauty of dance. (Myself included: See the first paragraph.) It's not hard to sell. And the positive thing about this video is that that superficial appeal might draw in sports fans who are otherwise intimidated by dance, who think they "won't get it." Fair enough. But as Mack says, dancers are more than athletes—so much more. And it's frustrating when dancers like Mack, who are deeply gifted artistically as well as physically, are featured in a way that essentially reduces them to beautiful shells. The famous Albert Einstein quote isn't "Dancers are athletes"; it's "Dancers are the athletes of god."
What do you think? Am I just crankypants? Or does this kind of thing bother you, too?
Much of Janelle Ginestra's career has been about helping others shine. She's dedicated herself to supporting and cheerleading her partner, WilldaBeast Adams; the emerging talents in their dance company, ImmaBEAST; and the countless dancers she inspires at master classes and conventions. Her YouTube channel has become a launching pad for young talents like "Fraternal Twins" Larsen Thompson and Taylor Hatala, thanks to viral videos featuring Ginestra's creative vision.
But Ginestra's a skyrocketing success in her own right—an in-demand choreographer, a social media influencer, and a dance entrepreneur, building a legacy one eight-count at a time. It's time for her turn in the spotlight. And she's more than ready. "I want to be a legend in whatever I do," she says. We'd argue that she already is.
Keep reading...
Show less
Win It
Oct. 13, 2017 04:31PM EST
Tiler Peck and Chase Finlay in Swan Lake (photo by Paul Kolnik)
For ballerinas, it's the dream role to end all dream roles: Odette/Odile in Swan Lake, the type of part dancers spend years preparing for and whole careers perfecting. And it's a role that New York City Ballet principal Tiler Peck never thought she'd dance. Though Peck is one of the world's preeminent ballerinas, her short stature made Odette/Odile, typically performed by longer, leggier dancers, seem (almost literally) out of reach.
Then—surprise!—her name popped up on the cast list for NYCB's fall season run of Swan Lake.
Keep reading...
Show less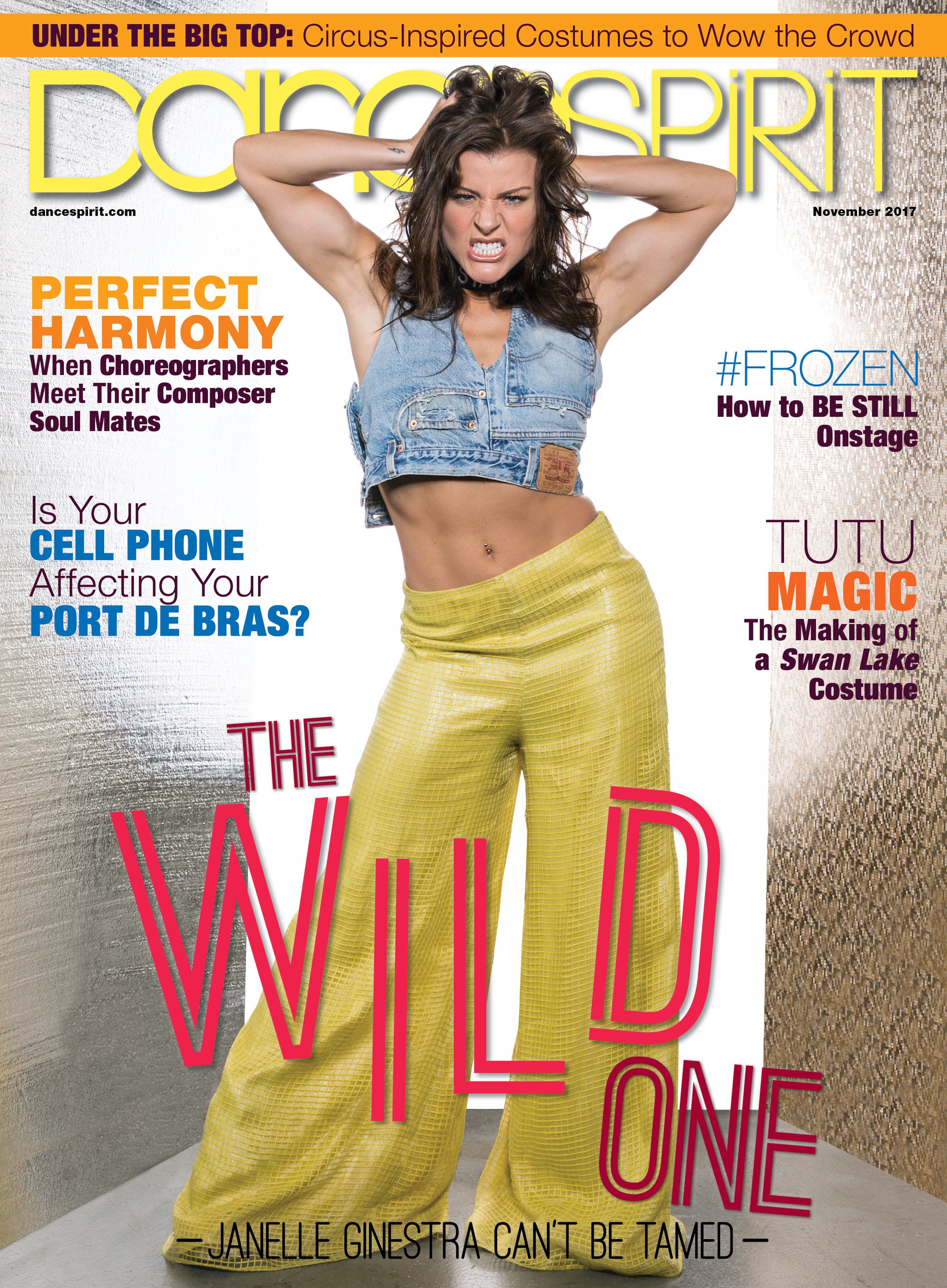 Get Dance Spirit in your inbox