Feb. 10, 2012 11:53AM EST
First things first: Alvin Ailey American Dance Theater's Alicia Graf Mack is extraordinary. I initially watched this New York Times video without sound, and that was just fine: Mack's endless limbs and serene focus were enough to keep me glued to the screen. (There's some nice footage of AAADT performing Ailey's Revelations and Rennie Harris' new piece, Home, too.)
But then I plugged in my headphones and watched it again. And maybe I'm just in a bad mood today, but I couldn't stop myself from groaning (audibly—apologies to my cubemate!) at several points. Here's what bothered me: The heart of the video is a conversation between Mack and NYTimes sports columnist William C. Rhoden about how dancers are also athletes. I'm not usually one to hate on anything that gives good dancers good publicity, which this film certainly does. But really? Dancers as athletes? Is this news to anybody? It's been discussed again, and again, and again. (And those links are from a very, very superficial Google search.) We did a (great, if I do say so myself) story about it. There's even a Facebook page dedicated to it.
Why are people continually surprised by this idea? Of course dancers are athletes. Does anyone really NOT think about the physical aspect of dance as they're watching it? Even ballet, which is supposed to look effortless—part of the "wow" factor is seeing dancers conquer the sheer physical challenge ballet technique presents. In fact, companies like AAADT are sometimes accused of focusing on the athletic over the artistic.
I think we're all easily drawn in by the physical beauty of dance. (Myself included: See the first paragraph.) It's not hard to sell. And the positive thing about this video is that that superficial appeal might draw in sports fans who are otherwise intimidated by dance, who think they "won't get it." Fair enough. But as Mack says, dancers are more than athletes—so much more. And it's frustrating when dancers like Mack, who are deeply gifted artistically as well as physically, are featured in a way that essentially reduces them to beautiful shells. The famous Albert Einstein quote isn't "Dancers are athletes"; it's "Dancers are the athletes of god."
What do you think? Am I just crankypants? Or does this kind of thing bother you, too?
(From left) Mean Girls dancers Riza Takahashi, Ben Cook, Kamille Upshaw, Jonalyn Saxer, DeMarius R. Copes, and Stephanie Lynn Bissonnette (photos by Erin Baiano)
Get in, losers. We're going to Broadway.
OK, not losers, actually—more like the bajillion die-hard fans of Tina Fey's 2004 cult hit Mean Girls, who've been wearing pink every Wednesday since a musical adaptation of the film was first teased back in 2013.
Now their world is like a cake filled with rainbows and smiles, because Mean Girls the musical, which had a trial run in Washington, DC, last fall, is set to open at Broadway's August Wilson Theatre April 8. And in a very grool twist, it turns out the show—with direction and choreography by Casey Nicholaw and a book by Fey herself—is delightfully dancey.
Keep reading...
Show less
Screenshot form YouTube
What do you get when a hoard of dancers collaborate to the catchy tune of "Love Somebody," by the band Frenship? The most epic dance party ever, of course! Said dance party was produced by the talented Michael Riccio, who's performed in feature films, including "Confessions of a Teenage Drama Queen" and "Shrek Forever After."
Keep reading...
Show less
Alicia Vikander in Tomb Raider (Warner Brothers)
Keep reading...
Show less
Quiz
Nov. 30, 2017 10:41AM EST
University of Minnesota Dance Team (courtesy University of Minnesota)
They say there's no "I" in "team"—and nowhere is that truer than the world of college dance teams, where precision reigns, uniformity is key, and a single misstep from any given "I" can cost a group a championship trophy. So it's unsurprising that securing a spot on one of the best dance teams in the country is no easy feat.
Members of these highly athletic teams rehearse for hours every week—on top of academic classes and commitments—and perform at football and basketball games, annual concerts, and nationally televised competitions (hi, ESPN). And "no I" rule notwithstanding, each of these top teams is made up of highly trained, highly technical, highly hard-core individuals, who come together to create a ready-for-victory pack.
These six teams aren't one-off success stories—they're consistently strong, and earn the top spots at major competitions like UDA and NDA nearly every year. Up for the challenge? Here's what to know before you go to auditions.
Keep reading...
Show less
courtesy ADCC
Are you a high school senior who's been accepted to a four-year accredited college or university program? Congrats! Within the 2017-2018 season, have you competed in events run by at least two of the organizations in the above graphic? Double congrats, because the Association of Dance Conventions and Competitions, or ADCC for short, wants to give you $1,000 (!!) towards college tuition.
Keep reading...
Show less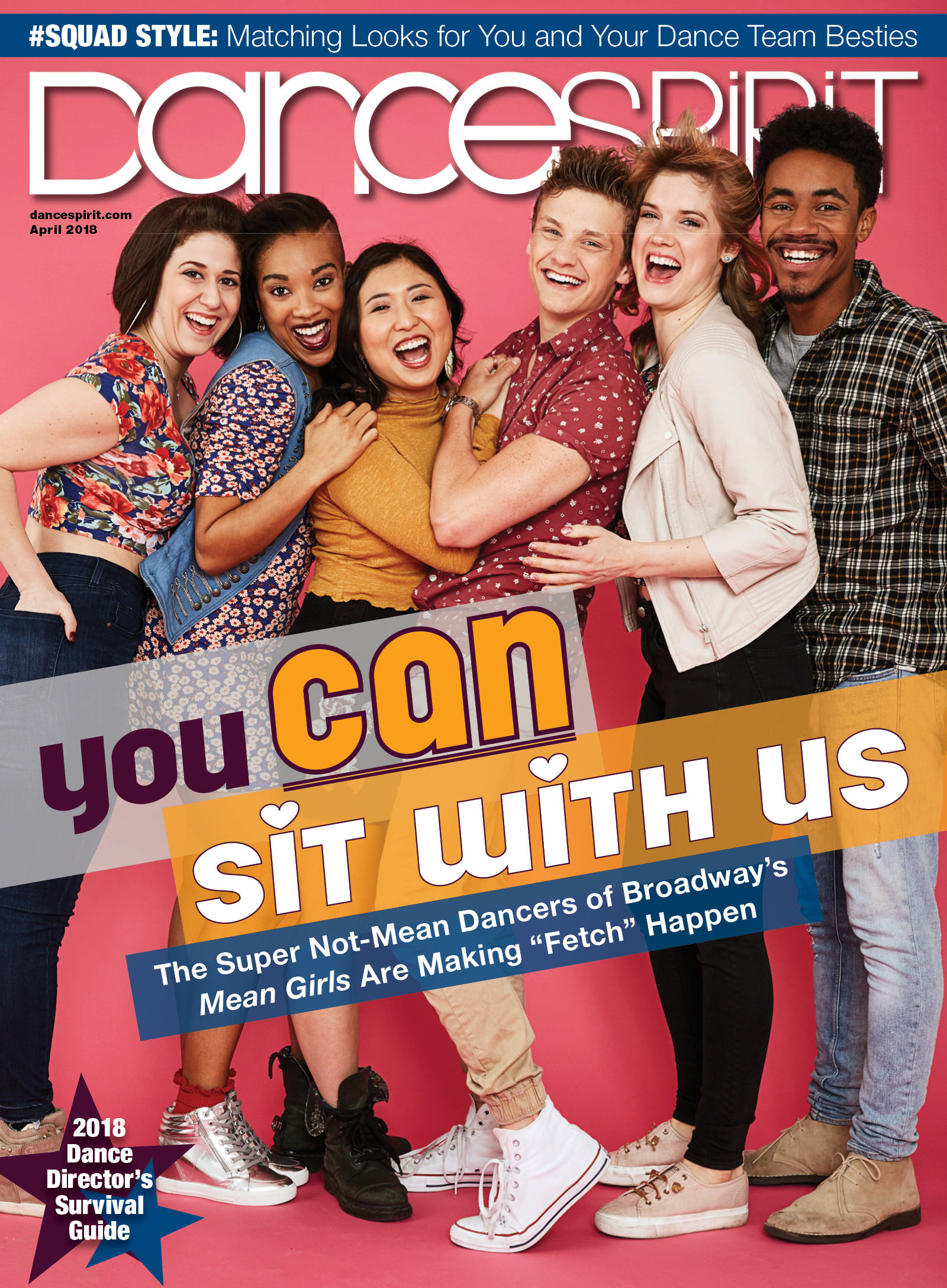 Get Dance Spirit in your inbox