Nutcracker season is in full swing! We asked Boston Ballet principals (and siblings!) Lia and Jeffrey Cirio for their best tips about how to survive and thrive during the run of performances. Be sure to catch Boston Ballet's brand-new Nutcracker November 23-December 30.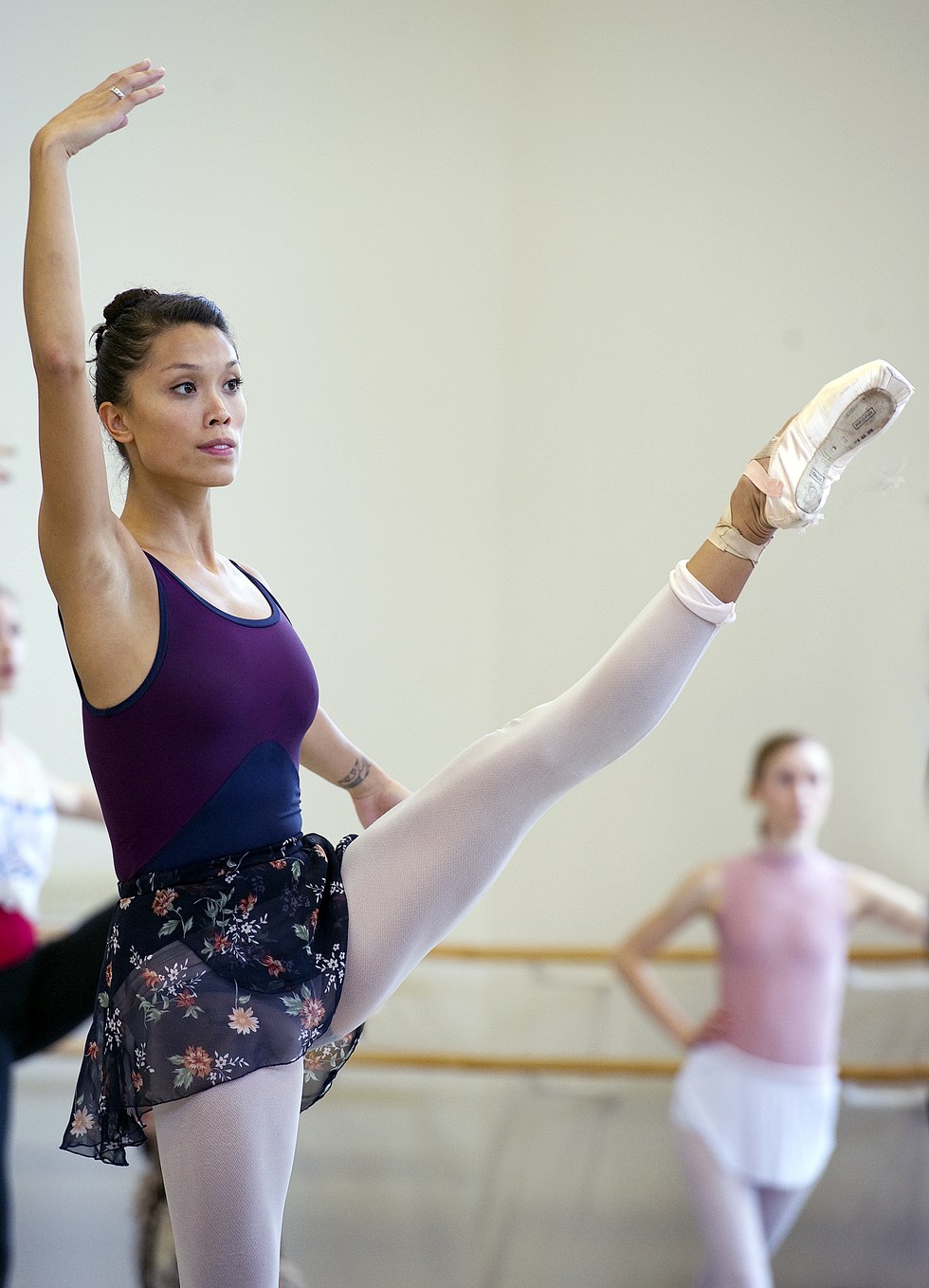 Dance Spirit: What's your favorite Nutcracker role to dance?
Lia Cirio: I know most dancers love Sugar Plum, which I enjoy, but I've always been more drawn to Dew Drop and the Snow Queen. Mainly because of the music--I feel like it flows through my body nicely.
Jeffrey Cirio: I don't really have a favorite--I like them all. I used to love to dance the Harlequin Doll role because I would be done after the first act!
DS: How do you fuel your body each day during the grueling season?
LC: During the Nutcracker season (and any other performance season) I eat bananas and drink coconut water to keep my body fueled with potassium.
JC: I just eat lots of food. Well, maybe I eat more cookies!
DS: How do you keep each performance fresh?
LC: It's always rough doing 40 or so shows, but I try to remember that every show is someone's first time seeing ballet and you have to make it special for them. Nutcracker helped me fall in love with ballet, and now I'm living my dream. Who knows--I could be helping someone else's dreams come true! I also try to appreciate the beautiful Tchaikovsky music.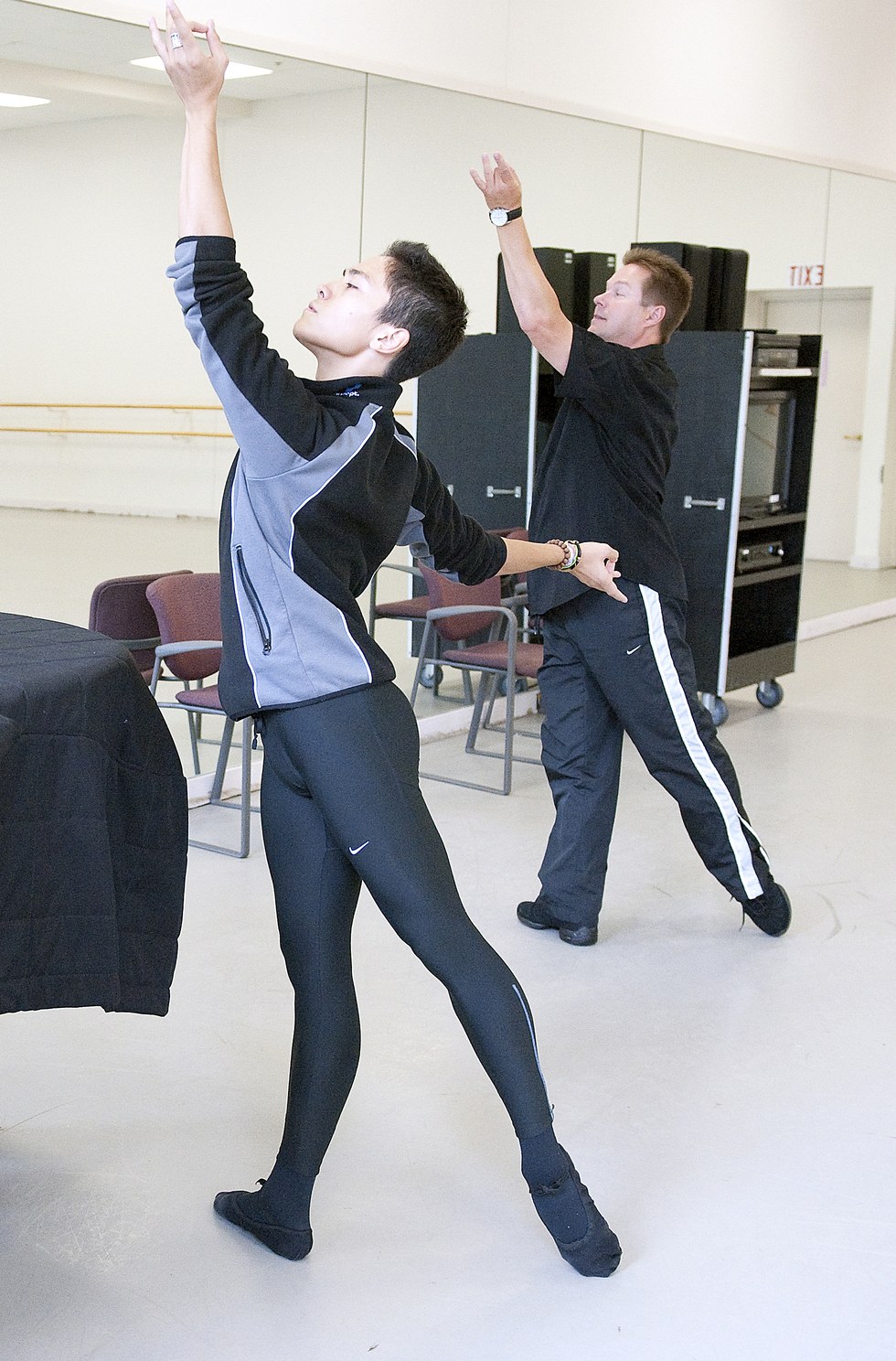 DS: What's the hardest part of Nutcracker season?
LC: Trudging through the snow! I can't tell you how many times I've had to walk through a blizzard and then dance Sugar Plum!
JC: When it's mid-season and you realize you still have 20 shows to go!
DS: What's the best part?
LC: Glitter! I love getting to sparkle for the audience, especially the children.
JC: The fact that it's Christmas. It's a wonderful time of year, filled with faith, love, family, friends and children.
DS: Is there anything you like to do outside of the theater to get into the holiday spirit?
LC: I love Christmas, so it's not hard for me to get into the spirit. I love shopping for gifts for my friends and family, but I also like to make gifts, whether they're scarves made out of t-shirts or zip-ups with painted designs. My friends and I also like to have tree-decorating parties while sipping hot apple cider.
DS: What's the key to a successful Nutcracker run?
JC: It's important to remember is that it's all about the children in the audience. We're there to bring them joy.
Kalani Hilliker made "Dance Moms" fans sit up a little straighter when she first appeared on "Abby's Ultimate Dance Competition" back in 2013. The then–12-year-old ballerina had charisma, she had sass—and, wow, did she have technique! Abby Lee Miller, the show's infamous host, saw Kalani's star potential from the start, saving her from elimination and ultimately inviting her to perform alongside Maddie Ziegler on Season 4 of "Dance Moms." "I was never supposed to be on 'Dance Moms' beyond that one performance," says Kalani, now 16, but she ended up staying on the show for the whole season—and the following three. "It was my first time, but not my last time, causing drama. And it was also the first time I got to meet the other dancers, who have become like sisters."
Keep reading...
Show less
Boston Ballet's Misa Kuranaga and Patrick Yocum (courtesy Rachel Neville/Boston Ballet)
We're on somewhat of a dance photography kick here at DS, so we figured we'd keep it going in a very big way: an exclusive interview with Rachel Neville, the photographer responsible for all those absolutely drool-worthy dance photos on your Instagram feed. We caught up with Neville at PurePoint Financial in NYC, where her new show, "A Command Performance," is up on display (and we highly recommend you check it out).
Keep reading...
Show less
Thinkstock
Acupuncture has proven benefits for reducing pain and getting dancers back on their feet, but it's also a way to treat your overall well-being—in both mind and body. "Acupuncture works very holistically," says Cassandra Krug, licensed acupuncturist at the Acupuncture Clinic of Boulder, in Boulder, CO. "Even if you come in because of ankle pain, we're looking at your whole body. We're trying to return you to a place of homeostasis, or balance."
Peter Schmidt, a licensed acupuncturist who works with Pacific Northwest Ballet dancers, thinks that acupuncture—when combined with the work of dancer-friendly Western doctors, physical therapists, and orthopedists—results in a higher success rate for his patients. "Acupuncture can't address everything," he says. "But for things that are bothering you that don't show up on an X-ray or MRI, acupuncture could help." Is acupuncture right for you? We talked to the experts to find out what dancers should know before going under the needle.
Keep reading...
Show less
The Top 9 in a Chris Baldock routine (Adam Rose/FOX)
Before we get into this week's recap, let's all show some love for Travis Wall, who had a day yesterday. Just hours before "So You Think You Can Dance" was set to air, Wall was at Disneyland (with friend and "Modern Family" star and aspiring Shaping Sound member Jesse Tyler Ferguson, NBD), where he found himself at a bit of a standstill—literally. "Not gonna be able to make 'So You Think' tonight...because I'm stuck on Indiana Jones," Wall shared on Instagram yesterday afternoon.
But hooray! He eventually did get off the stalled ride, and was in the audience alongside Mandy Moore. We're glad you made it, Travis!
On to the show:
This week, the Top 9 performed solos and duets with their All Stars. You know the drill. As always, we'll skip the solos and get right to the good stuff. (Though the solos were, like last week, so good.) Here's how it all went down.
Keep reading...
Show less


Get Dance Spirit in your inbox