Mar. 23, 2017 06:45AM EST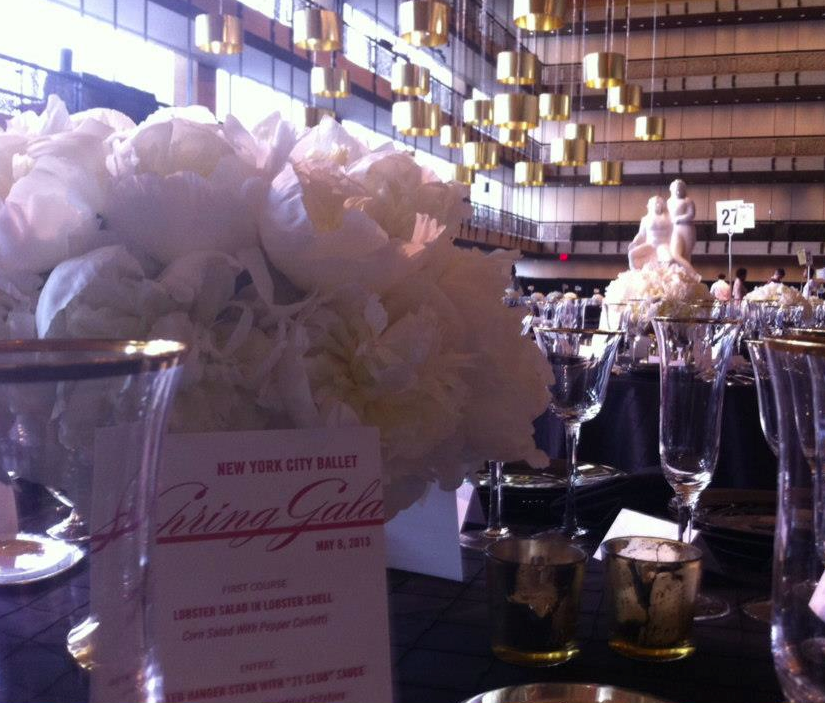 Plus, the gala dinner setup was gorgeous! (photo via NYCB)
For ballet nerds like me, there are few things more exciting than watching young dancers develop into beautiful, authoritative artists. Last night, New York City Ballet's spring gala opened with a work that let some of my favorite rising stars prove just how much they've grown up.
That'd be Christopher Wheeldon's Soirée Musicale, an alternately elegant and playful little ballet that gives nearly every cast member a moment in the spotlight. And what a cast it was!
We got Brittany Pollack, Lauren Lovette, Taylor Stanley and Chase Finlay, recently-promoted dancers I've followed since their apprenticeships. And then there were the newbies I've just begun to pick out of the corps: Sara Adams, Harrison Ball, Indiana Woodward and Peter Walker.  Nearly all of them are under the age of 25—many have only been in the company for a year or two—but they danced with the confidence of seasoned pros. A special highlight came toward the end: a poignant, romantic pas de deux for Lauren and Chase that signaled what might be the beginning of a beautiful partnership.
The gala was packed with many other fun treats too, of course. There was a second premiere by Wheeldon, a pas de deux in homage to Jerome Robbins' West Side Story danced by the sublime Tiler Peck and Robert Fairchild. There was the exhilarating nonstop acceleration of the final section of Robbins' Glass Pieces, featuring what seemed like the entire company. Queen Latifah stopped by to serenade Sterling Hyltin and Amar Ramasar as they glided through Balanchine's "The Man I Love" pas de deux from Who Cares?. And Ashley Bouder and Andrew Veyette had a jaw-dropping "anything you can do, I can do better" competition in the cheeky Stars and Stripes pas de deux.
But it was those young, newly-minted stars that stuck with me as I left Lincoln Center last night. In a gala that was all about high-wattage brilliance, they shone brightest.
Much of Janelle Ginestra's career has been about helping others shine. She's dedicated herself to supporting and cheerleading her partner, WilldaBeast Adams; the emerging talents in their dance company, ImmaBEAST; and the countless dancers she inspires at master classes and conventions. Her YouTube channel has become a launching pad for young talents like "Fraternal Twins" Larsen Thompson and Taylor Hatala, thanks to viral videos featuring Ginestra's creative vision.
But Ginestra's a skyrocketing success in her own right—an in-demand choreographer, a social media influencer, and a dance entrepreneur, building a legacy one eight-count at a time. It's time for her turn in the spotlight. And she's more than ready. "I want to be a legend in whatever I do," she says. We'd argue that she already is.
Keep reading...
Show less
For more on choosing whether to compete or not, click here.
I started dance classes at a young age. By the time I was 3, I was training at The Dance Club, and I grew up there. I started with the basics—ballet and jazz—and eventually added tap, tumbling, contemporary, and hip hop.
Early on, I did compete. I remember my first time: I did a trio at a small local competition, and it got first place. The trophy was as tall as I was, and I loved it. I attended conventions as a mini, and had the opportunity to take classes from Travis Wall, Sonya Tayeh, Andy Pellick, and Joey Dowling-Fakhrieh. There was so much variety—I was in awe.
Keep reading...
Show less
For more on choosing whether to compete or not, click here.
My mom was a dancer growing up, and she went on to become a dance teacher, so I've really grown up in the studio. I started classes when I was 2, and by the time I was 9, I was training at The Dance Club and knew I wanted to dedicate all my time to dance.
Keep reading...
Show less
Win It
Oct. 13, 2017 04:31PM EST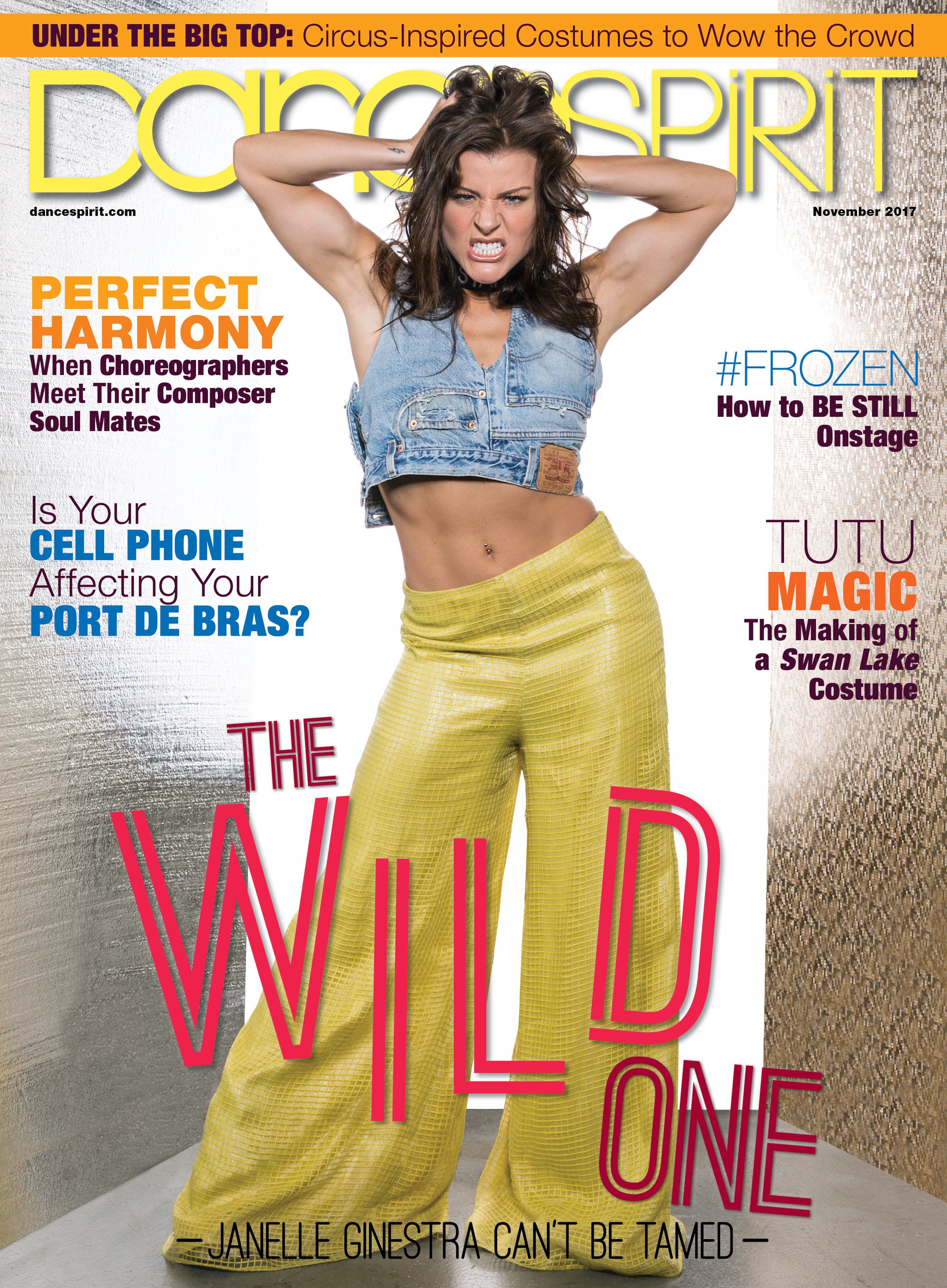 Get Dance Spirit in your inbox