Dec. 08, 2011 11:52AM EST
Oh What a Night: The 2011 Dance Magazine Awards
We were lucky enough to snag a seat at the Dance Magazine Awards on Monday night. The annual event honored five amazing members of the dance community this year, and what an awesome show it was--we laughed, we cried (multiple times!), we saw all kinds of dance celebs, and we came away feeling our love for this crazy art form renewed and strengthened.
Here are our top 5 moments, one for each honoree:
-The always-hilarious Mikhail Baryshnikov presenting to dance medicine pioneer Dr. William Hamilton: "Just my standing up here in front of you is the best testament to Bill's expertise."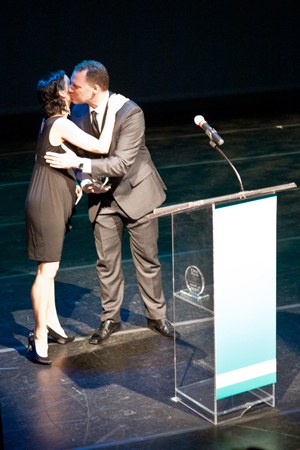 -Lovely New York City Ballet principal Jenifer Ringerrevealing her baby bump--it's her second child with husband James Fayette, who presented her award. (Close runner-up: Fayette's story about the rather dirty joke Ringer told that won his heart.)
-Genius choreographer Alexei Ratmansky talking about seeing Balanchine's ballets for the first time: "They spoke to my eyes, my mind, and my heart." (Runner-up: His description of his dancer wife's gorgeous legs, which first inspired him to choreograph. Adorable.)
-Modern dance legend Yvonne Rainer talking about her early days studying with Martha Graham, who told Rainer, "You will only find your turnout when you accept yourself as a woman" (!!). Rainer then cracked: "Well, neither of those things ever happened."
-Broadway luminary Kathleen Marshall's giddy, pitch-perfect tap choreography for the title number of Anything Goes--we saw a video of phenom Sutton Foster (who presented Marshall's award) and the show's ensemble absolutely killing it. Perfection.
Want more? Click here to watch highlights from the evening.
Leah Morrison in Trisha Brown's If You Couldn't See Me, in which the soloist never faces the audience (photo by Julia Cervantes, courtesy Trisha Brown Dance Company)
Postmodern pioneer Trisha Brown redefined how dance is seen and felt. A founding member of Judson Dance Theater, Brown frequently collaborated with other experimental artists like Yvonne Rainer, Merce Cunningham, Twyla Tharp, and Steve Paxton.
She embraced pedestrian movement, pairing everyday gesture with rhythm and fluidity. "It's liquid," says Wendy Perron, who danced with Brown in the '60s and '70s. "Like a river with many tributaries, water coming out of a faucet, or being on a raft and seeing the water move away in different directions." Brown also pushed beyond stages with choreography in fields, museums—even on the sides of buildings.
Keep reading...
Show less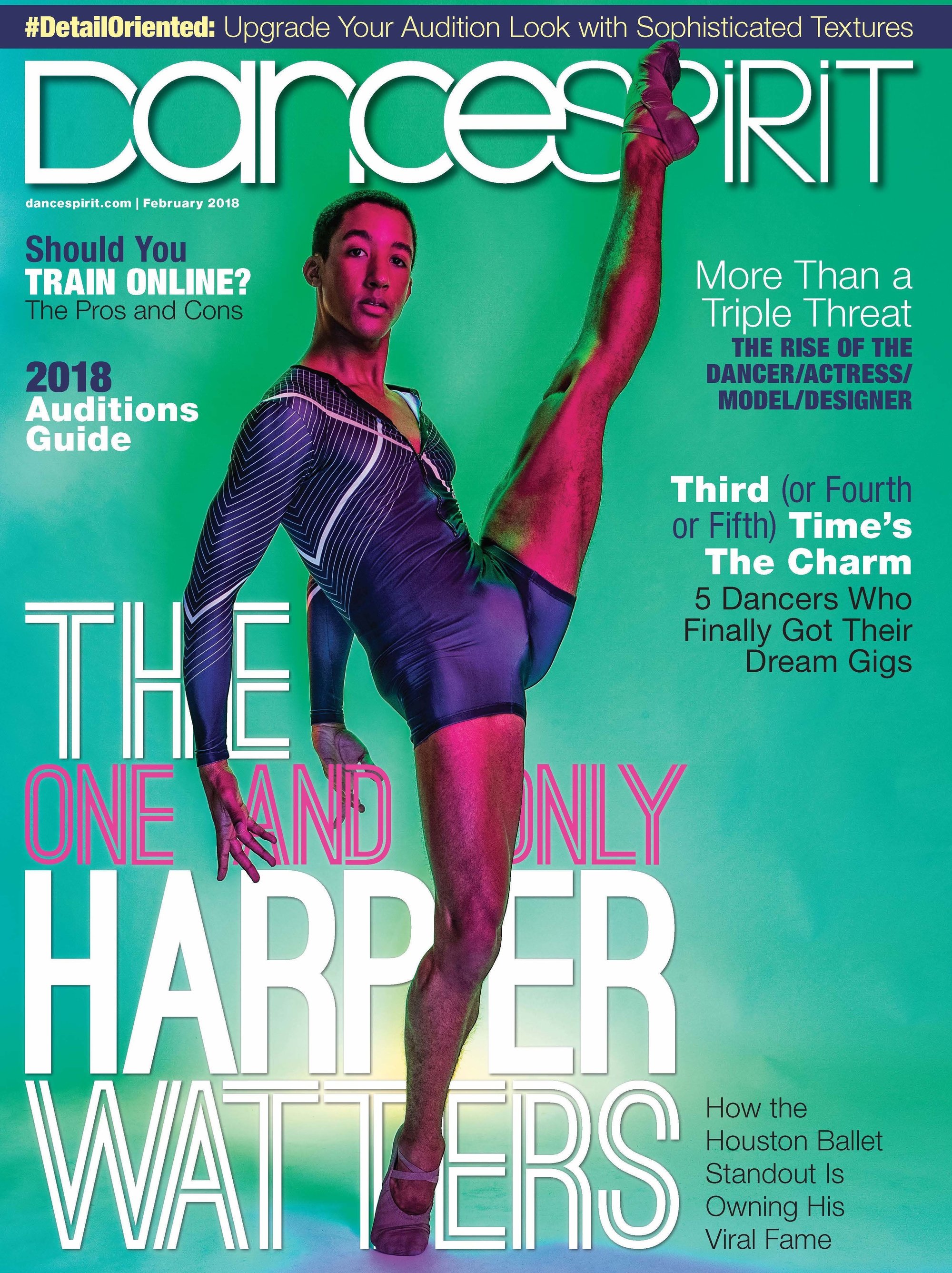 Get Dance Spirit in your inbox