New Year's Resolutions & Things NOT To Do
I love New Year's Resolutions. I love reflecting on the past year and then making goals to make the year ahead my best one yet.
One thing I've learned is to not make huge, lofty, unattainable goals. Why set yourself up for failure? Instead, I look at my annual New Year's Resolutions as yearly To-Do lists instead of massive life changes. Try it! It's fun!
This year, a few of my resolutions include cooking one awesome meal a month (it's a low goal, but I have to start somewhere!), taking a hip hop class (it's been a while!) and I swear, this will be the year I finally take proper care of my skin (no more zits! no more zits!).
But do you know what's just as important as making a list of things you should do every year? Make a list of things you resolve not to do! A few examples I fully endorse:
Stop spending time with toxic friends. Does your "best friend" make you feel badly about yourself? Is your "cool classmate" really condescending? Ditch these people! You don't need them in your life. Hang out with upbeat, positive people instead and your confidence will soar.

Don't take the easy way out. OK, so you know that if you don't nail that kinda-scary quadruple pirouette in your group lyrical routine your teacher will move you to the back row, right? Instead of just "faking it" and letting her move you out of sight, go for the turn! Push for it every single time, and I bet you'll nail it one of these days. Repeat after me: No more fear!

Don't beat yourself up. So you made a mistake while you were front and center at your last competition? Guess what? You'll get another chance to go for that gold — or platinum. Recognize your mistake, figure out what went wrong, learn how to prevent it happening again and move on. Don't dwell on the past. You can't change it. Just learn from it and use it to motivate your future moves.

Don't forget to take a break. Dancing is exhausting. School is definitely exhausting. Don't let your social life suffer because you're logging extra hours at the studio. It's OK to take a little time off every now and then. Your body and mind will appreciate the change of pace.

Don't worry so much. That's all. Worrying = stress, and stress = getting sick. A worry-free day keeps the doctor away. That's the saying, right? Or maybe it's something about an apple...so don't worry, and eat an apple, and you should be good to go in 2012!
What are your New Year's Resolutions? Share them with us in the comments!
Leah Morrison in Trisha Brown's If You Couldn't See Me, in which the soloist never faces the audience (photo by Julia Cervantes, courtesy Trisha Brown Dance Company)
Postmodern pioneer Trisha Brown redefined how dance is seen and felt. A founding member of Judson Dance Theater, Brown frequently collaborated with other experimental artists like Yvonne Rainer, Merce Cunningham, Twyla Tharp, and Steve Paxton.
She embraced pedestrian movement, pairing everyday gesture with rhythm and fluidity. "It's liquid," says Wendy Perron, who danced with Brown in the '60s and '70s. "Like a river with many tributaries, water coming out of a faucet, or being on a raft and seeing the water move away in different directions." Brown also pushed beyond stages with choreography in fields, museums—even on the sides of buildings.
Keep reading...
Show less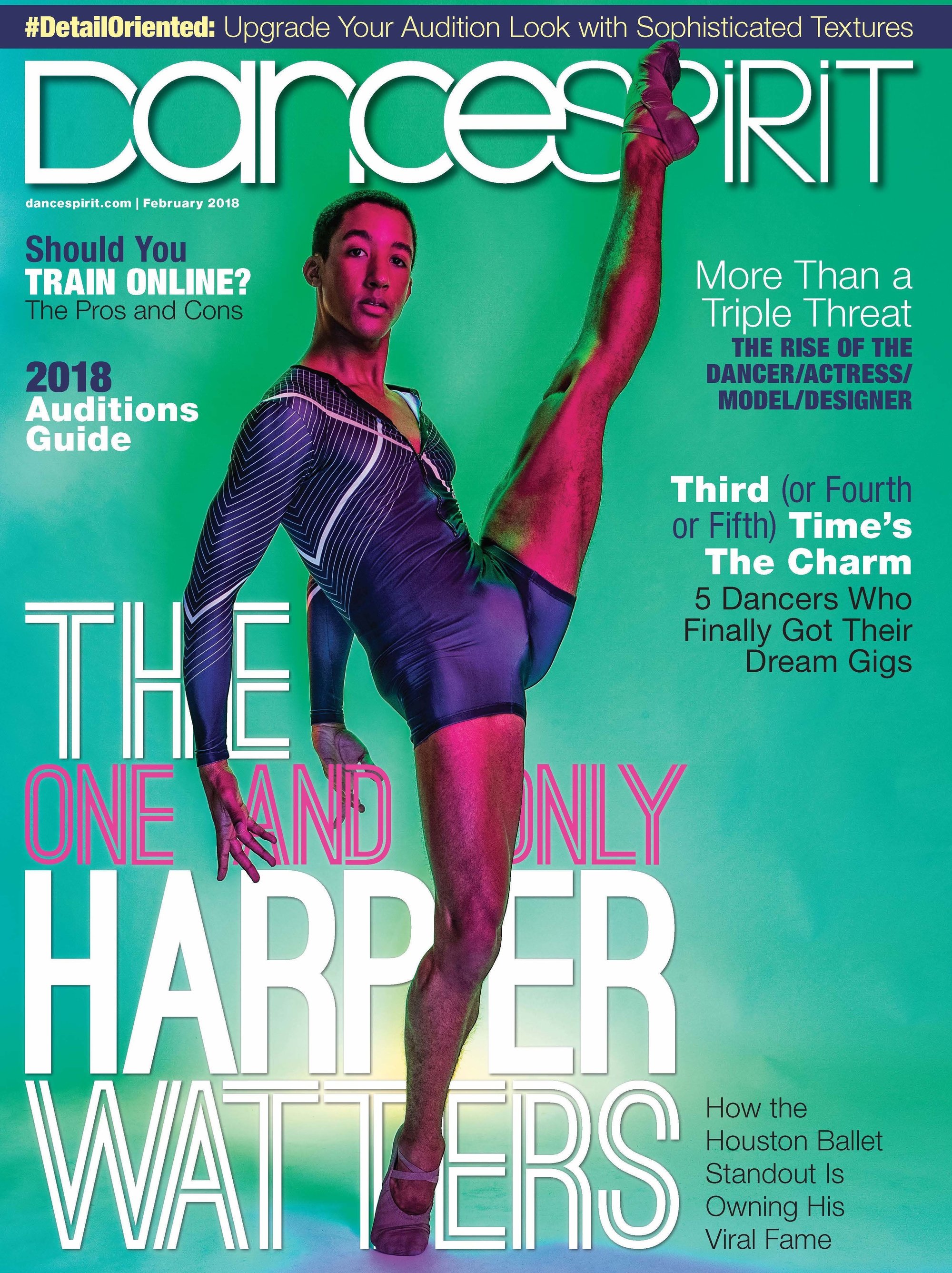 Get Dance Spirit in your inbox