Nov. 01, 2013 10:00PM EST
On The Road Again: What Taylor Swift's Dancers Pack for Life on Tour
On the one hand, life on tour as a dancer with a pop star is incredibly glamorous: You get to perform for thousands of fans on some of the world's greatest stages. On the other hand, going from hotel room to hotel room over the course of several months can get a little draining. So the creature comforts that tour dancers pack to make each town feel a bit more like home are especially important.
Amanda Cleghorn, Mason Cutler, Mallauri Esquibel (a former DS cover girl!) and Caitlynn Lawson just finished the U.S. leg of Taylor Swift's Red tour. We got them to share what they brought with them on the road—from a mini-keyboard to a stuffed teddy-moose.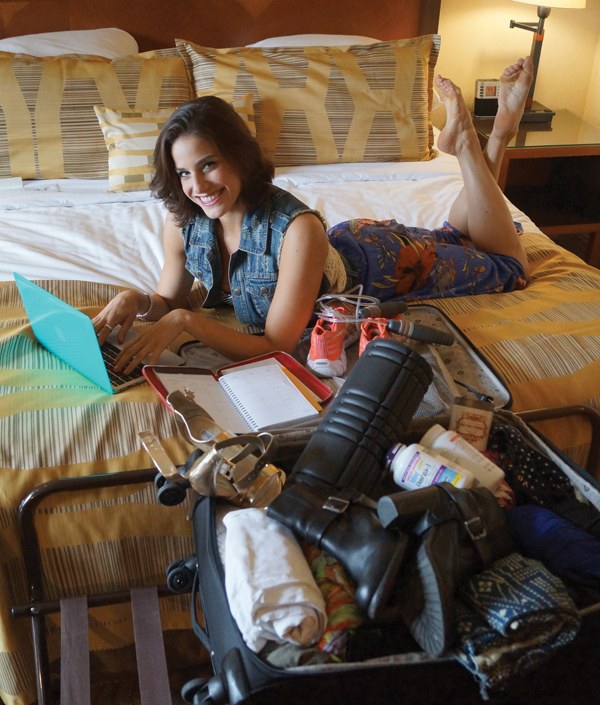 (by Mason Cutler and Mallauri Esquibel)
Packing advice: "If you pack lighter, you'll be happie—especially when you're flying city to city. This is a time when you can get creative about switching up your outfits. It's fun trying to find different layers and options that go together."
Most useful item: "My travel-size body roller. I bought it right before the tour and never thought it would get as much use as it does. It's basically communal now, and definitely comes in handy on show days."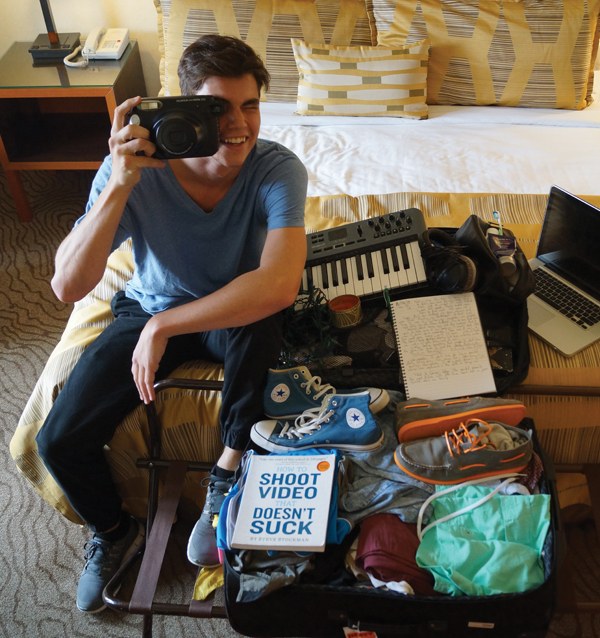 (by Mason Cutler and Mallauri Esquibel)
How his packing style has evolved: "I've learned little tricks from other dancers on tour. Stuff your shoes with socks to help them keep their shape while they're in your bag, for example. And get a bag that can take wear and tear. Even if it's pricey, it'll end up being cheaper than having to buy bag after bag.
Packing philosophy: "I don't want to put my hobbies on pause while I'm on the road. I bring books, photo equipment, a small keyboard...anything to help me create or keep me entertained."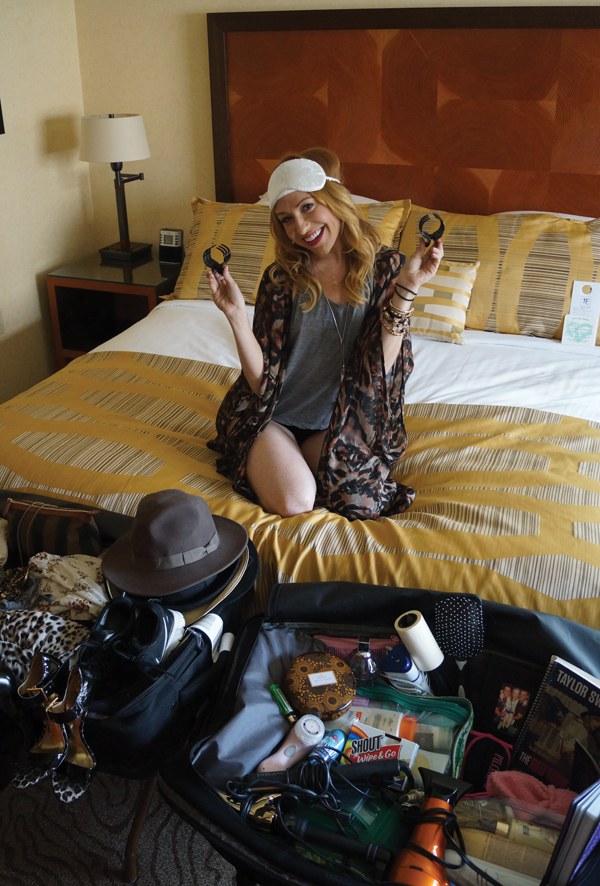 (by Mason Cutler and Mallauri Esquibel)
Packing advice: "Bring little pieces of home with you. There's something comforting about having a picture and a candle to put in your hotel room. And travel with as much underwear as possible. You can never have enough!"
Items she can't live without: "I travel with a bunch of hair clips, which I use to clamp the curtains closed at hotels. I'm a morning person, which is hard with the late-night tour life schedule. As soon as it's light out, I'm usually up—but these clips have been life changing. I also have my suitcase scale, so I can weigh my bag to see if it's over the airline limits. It's a $10 gadget that has saved me hundreds of dollars in overweight bag fees."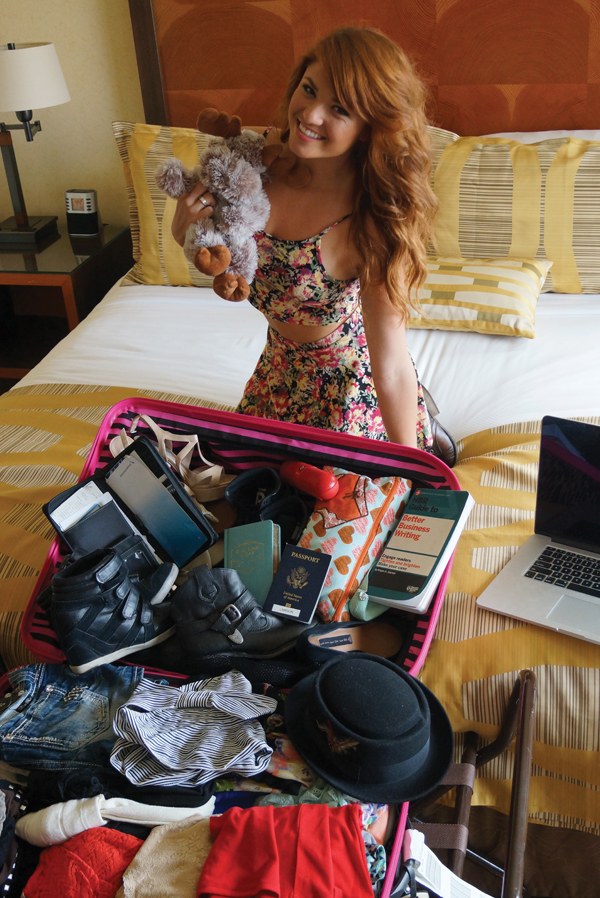 (by Mason Cutler and Mallauri Esquibel)
Packing philosophy: "Bring it all! I've tried the less-is-more tactic, and I always end up hating everything I brought after a week or two. Being on tour, you give up a lot of normalcy—your fridge full of food, your comfy bed, seeing your friends every day. Why give up your closet too?"
Strangest thing in her suitcase: "For a 20-year-old, I'd say my teddy-moose is probably pretty strange. But since I can't fit the person who gave him to me in my suitcase, I just bring him everywhere I go instead. He's a fantastic travel companion."
Win It
Sep. 05, 2017 12:10PM EST
Photos by Erin Baiano
It's time to get your pirouette on! From September 5th to September 30th, we're hosting a contest to find out who's the best turner of them all.

Put together your most impressive turning combo. Post a video online. Share your turns with us and thousands of other dancers around the world. And if our editors think you're the top turner, you'll win a fabulous prize.
Keep reading...
Show less
All of 18-year-old Kaylin Maggard's dreams—from scoring the title of National Senior Outstanding Dancer at New York City Dance Alliance Nationals to winning the 2017 Dance Spirit Cover Model Search—are coming true. And to anyone who knows the gorgeous contemporary dancer, that's no surprise.
From the moment the Dance Spirit staff met Kaylin, it was obvious her humility and talent would take her far. Not only did she go full-out during the photo shoot and class at Broadway Dance Center, but she was always cheering on, laughing with, and supporting her fellow CMS contestants Haley Hartsfield and Michelle Quiner. During the voting period, the social media world was abuzz with praise for her work ethic, positive attitude, and generosity.
Since her CMS trip to NYC, Kaylin's moved from her hometown of Columbia, MO, to the Big Apple for her freshman year at Juilliard, and is busy getting acquainted with the city. As for the future? She's taking it one opportunity at a time, but something tells us we'll be seeing this contemporary queen reach new heights every year.
Keep reading...
Show less
New York City principal Lauren Lovette has become an icon thanks to her emotional maturity and exceptional musicality. The 26-year-old quickly rose through the ranks after joining the company as an apprentice in 2009, reaching principal status in 2015. A Thousand Oaks, CA, native, Lovette started studying ballet seriously at age 11, at the Cary Ballet Conservatory in Cary, NC. After attending two summer courses at the School of American Ballet, she enrolled as a full-time student in 2006. Last year, she made her choreographic debut with For Clara, her first piece for NYCB. Catch her latest work this month during the company's fall season. —Courtney Bowers
Keep reading...
Show less
In our "Dear Katie" series, former NYCB soloist Kathryn Morgan answers your pressing dance questions. Have something you want to ask Katie? Email dearkatie@dancespirit.com for a chance to be featured!
Dear Katie,
I know I'm not getting good enough dance training from any of my local studios. But I'm not sure I'm ready to move away to study at a big-name school, either. How do you know when you're ready to leave home to pursue your passion?
Marisa
Keep reading...
Show less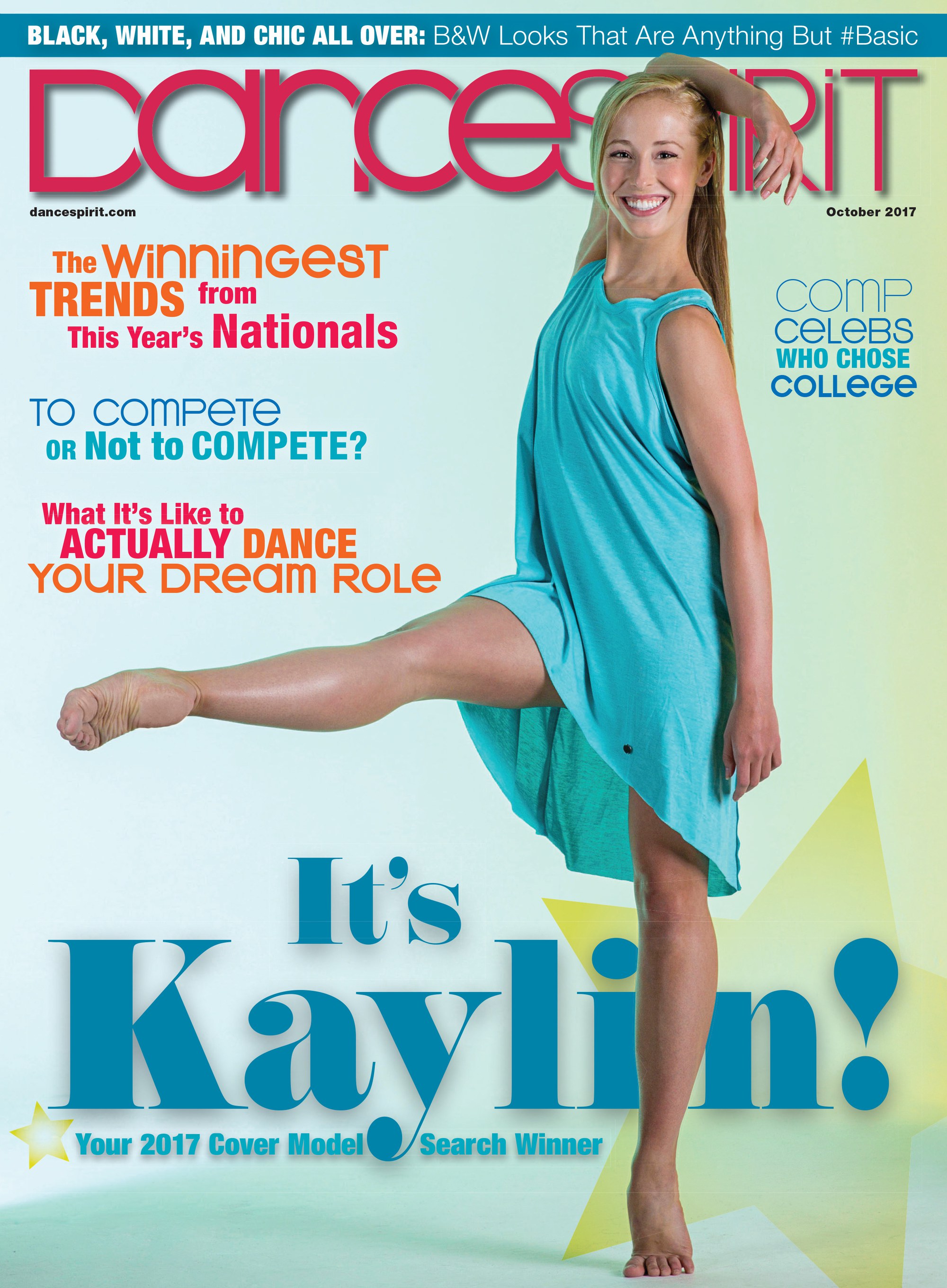 Get Dance Spirit in your inbox