Mar. 23, 2017 04:47AM EST
One of These Dancers Is Not Like the Others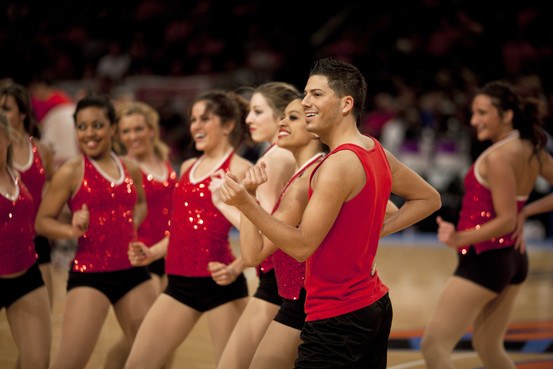 Pretty much any guy who dances is used to being outnumbered by women. But for Chris Klein, a student at St. John's University who was recently profiled in the Wall Street Journal, that differential is particularly intense: He's the only man on the school's dance team. And the dance team world as a whole is almost universally female.
The WSJ quotes UDA program director Catherine Morris saying that the number of guys on dance teams hovers around 5%; I'd wager it's even smaller. For people like Chris, that means good things and bad things. Good, in that they're pretty much guaranteed to get extra attention wherever the team goes. Bad, in that they might not ever quite fit in.
But about not fitting in: I've frequently wondered why there weren't more guys on dance teams. The WSJ story talks about issues involving pom work and costumes—but are those really so insurmountable? And while dance teamers should never be confused with cheerleaders, it's true that dudes have been on cheerleading teams for years. What if the guy-girl ratio were more even? Would it ruin the whole dance team aesthetic? Or would adding a bunch of men—assuming, of course, that they were as technically strong as the ladies—take things to a new level?
Guys on dance teams. What are your thoughts?
Leah Morrison in Trisha Brown's If You Couldn't See Me, in which the soloist never faces the audience (photo by Julia Cervantes, courtesy Trisha Brown Dance Company)
Postmodern pioneer Trisha Brown redefined how dance is seen and felt. A founding member of Judson Dance Theater, Brown frequently collaborated with other experimental artists like Yvonne Rainer, Merce Cunningham, Twyla Tharp, and Steve Paxton.
She embraced pedestrian movement, pairing everyday gesture with rhythm and fluidity. "It's liquid," says Wendy Perron, who danced with Brown in the '60s and '70s. "Like a river with many tributaries, water coming out of a faucet, or being on a raft and seeing the water move away in different directions." Brown also pushed beyond stages with choreography in fields, museums—even on the sides of buildings.
Keep reading...
Show less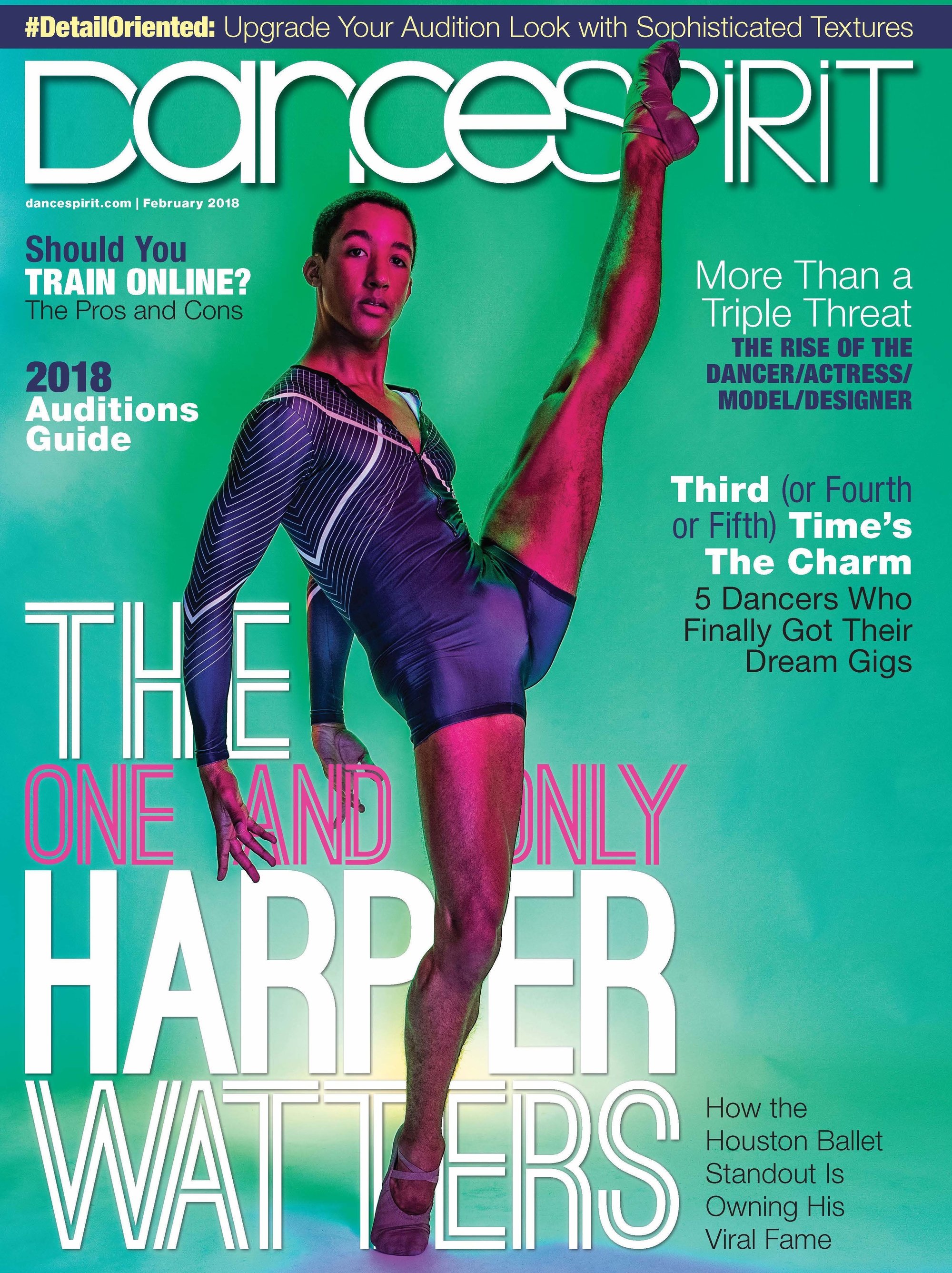 Get Dance Spirit in your inbox