Apr. 09, 2013 11:13AM EST
Our Favorite Dance-y Promposals
Apparently when I was in high school, teenage boys were total slackers. Elaborate prom proposals? Forget it. I think my senior-year prom date asked me over AOL Instant Messenger (you know—the dinosaur-era version of Gchat).
These days, however, dudes are seriously stepping up when it comes to asking their crushes to prom. And a lot of those grade-A proposals involve a lot of dancing.
Take Joseph Vo, who asked his lady love to prom with the help of a team of friends and a slickly choreographed routine to Katy Perry's "Teenage Dream." He definitely wins the intensity award. Guy did a backflip in a high school hallway, for goodness' sake:
Or how about Jonathan Edwards, a musical theater nerd who took advantage of a trip to NYC to organize a swing dance-inflected promposal to his girlfriend, Charlotte, in Central Park? It's like "Glee" come to life (but the innocent, old-school, Season 1 "Glee," not the kind of disturbingly scandalous Season 4 "Glee"):
Then there's the multiplayer version of the promposal. No fewer than five talented guys dance their way into their potential prom dates' hearts in this clip:
And last but not least, there's Senn. Senn is my favorite, because Senn created a send-up of some of the more ridiculous prom efforts out there on the internets—and it involves gold booty shorts and, ahem, twerking. (The security guard at the end is the icing on the cake.)
All I can say is: If this is what boys are doing for prom these days, watch out, ladies—you're all in for some epic engagement proposals in a few years. Happy prom to you all!
Leah Morrison in Trisha Brown's If You Couldn't See Me, in which the soloist never faces the audience (photo by Julia Cervantes, courtesy Trisha Brown Dance Company)
Postmodern pioneer Trisha Brown redefined how dance is seen and felt. A founding member of Judson Dance Theater, Brown frequently collaborated with other experimental artists like Yvonne Rainer, Merce Cunningham, Twyla Tharp, and Steve Paxton.
She embraced pedestrian movement, pairing everyday gesture with rhythm and fluidity. "It's liquid," says Wendy Perron, who danced with Brown in the '60s and '70s. "Like a river with many tributaries, water coming out of a faucet, or being on a raft and seeing the water move away in different directions." Brown also pushed beyond stages with choreography in fields, museums—even on the sides of buildings.
Keep reading...
Show less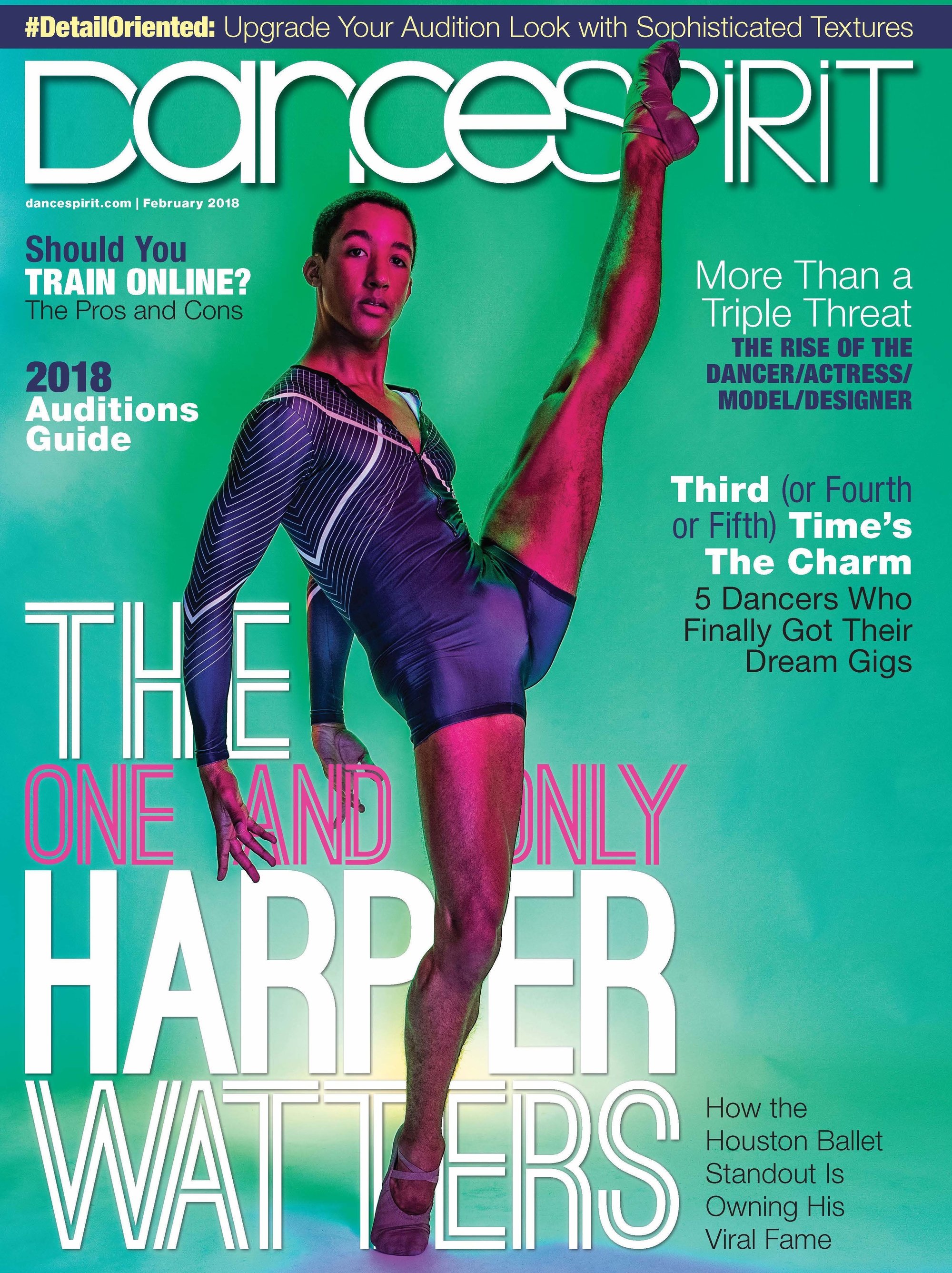 Get Dance Spirit in your inbox