How Parris Goebel Became Dance Royalty
Don't be fooled by the sound of Parris Goebel's voice. The 25-year-old choreographer and dancer from Auckland, New Zealand, speaks in sweet, soft tones, her demeanor almost demure. But listen carefully to her words and you'll realize that Goebel, who recently relocated to L.A., fully embodies the take-no-prisoners attitude that makes her larger than life on-screen. From her effortless cool in Justin Bieber's "Sorry" video to her explosive performances with the Royal Family and ReQuest crews, Goebel goes full-out in everything she does—and says.
---
"I always speak my mind," Goebel says, softly but firmly. "That's a big thing for me. In dance, the person you are is a part of your product—your personality, what you wear. You can't just be you half the time. You have to be you morning until night. It's not something you switch on; it's a lifestyle, a mindset. Take it or leave it." That unabashed self-assurance is one of the reasons everyone from Bieber to J. Lo to Cirque du Soleil wants Goebel on their team. Here's how she solidified her spot as one of the hottest choreographers in the business.
(Photo by Joe Toreno)
Growing Up Goebel
Goebel may be a relatively new face on the U.S. dance scene, but she's been in the industry her entire life. The youngest of four kids, Goebel attributes much of her born-to-entertain personality to her parents and siblings. "My family was fun, outgoing and loving," she says. "I was always free to express myself, and my parents noticed how much I loved to dance at a very young age."

By the time she was 8 years old, Goebel was enrolled in tap, jazz and ballet, but something wasn't right. "I didn't like anyone forcing me to move a specific way," she says. "I just wanted to move the way I wanted to move." So at 10—after being inspired by Missy Elliott, Michael Jackson, Usher and Beyoncé videos—Goebel enrolled in a hip-hop class. Immediately, she was hooked. "I loved the sounds, the lightness, the music and the freedom of it," she says. "There was no right or wrong. I knew I'd found my calling."

Life outside the studio wasn't easy for Goebel, though. Half Polynesian and half European, she was "the only brown girl" in an academic school populated almost entirely by Caucasians, and was bullied for looking different. "I was the only one with darker skin, a rounder nose and different features, and I was picked on for that," Goebel says. "I looked like a Poly girl, and I didn't fit in." At 15, she dropped out to pursue dance full-time.
(Photo by Joe Toreno)
Building the Empire—and The Palace
After leaving school, Goebel was unsure of her next move. "I wanted to join a company, but there were only two near me," she says. "One was an all-boy crew, and the other one wasn't very good. I had two options: Join something that wasn't up to my personal standards, or do my own thing." Goebel went the do-my-own-thing route, in spite of her initial concerns. "I asked my dad, 'Who's going to choreograph?' He said, 'You!' I said, 'Who will mix the music?' He said, 'You can.' So I got my friends together to train in my auntie's garage." And that's how ReQuest was born.

Goebel's father, Brett (who's also her manager), realized the group needed an actual studio to rehearse in. In 2009, he founded The Palace Dance Studio in Auckland. "We wanted a space that would allow Parris to be creative 24 hours a day," he says. "We called it 'The Palace' because our mantra is 'Crowns up.' It's all about self-empowerment and making sure our students believe in themselves." Today, The Palace is home to six crews—including ReQuest and the Royal Family—and has regular studio classes for all ages and abilities, which Goebel frequently leads herself. (Now that she's based in L.A., she live-streams in.)
(Photo by Joe Toreno)
Goebel's initial goal for ReQuest was just to have fun with friends. But after a year together, the all-girl group started competing annually at Hip Hop International. "It was an opportunity for a bunch of girls from New Zealand to be seen by people all over the world," Goebel says. "We got to showcase what we had to offer and what makes us unique." The crew's first performance earned them a standing ovation. Before long, they were getting gold medals at the World Hip Hop Dance Championships—and attention from some very high-profile performers.
(Photo by Joe Toreno)
The Life-Changing Calls
Goebel's first big break came in 2012, when Jennifer Lopez's team, impressed by one of her clips on YouTube, called to ask if Goebel would choreograph something similar for Lopez's Dance Again world tour. Goebel, who was only 20 at the time, said yes. "After that, it was so surreal: Artist after artist kept calling," Goebel says. She quickly booked jobs with Nicki Minaj, Janet Jackson and Rihanna, in addition to competing with ReQuest on "America's Best Dance Crew" in 2012. Then came the call of all calls: Justin Bieber's manager asked her to choreograph every video for Bieber's Purpose: The Movement album. Goebel was given a small budget and three weeks to make it all happen. "I pretty much got to do whatever I wanted," she says. "They gave me a timeline and told me to just go for it."

Goebel's first step was to immerse herself in the music. "When I create, I try to just let the music inspire me," she says. "I listened to the songs on repeat and tried to let my imagination run wild." As she solidified her concept for each video, Goebel reached out to the friends she thought would be perfect for each one.

In the end, Goebel brought in more than 60 dancers to create the 13 videos—including the ReQuest dancers she used for the "Sorry" video, which now boasts more than 2 billion YouTube views. "I remember Parris calling us into the studio and saying, 'We're gonna do something, but it's confidential,' " says Althea Strydom, a longtime ReQuest dancer. (You know her as the "Bulls-jersey girl" from the "Sorry" video.) "She said it was for Justin Bieber, and we all lost our minds. The whole process was so fun—it always just felt like I was hanging out with my friends in the studio."

Challenging as the huge Bieber project was, Goebel always kept her cool. "If she's stressing out, she'll never show it on the outside," Strydom says. "She always seems to have everything in control, and she makes her dancers feel confident and comfortable." In fact, Goebel has a stellar reputation throughout the industry for her professionalism and work ethic. "She always wants to get it right, and asks all the right questions," says Napoleon D'umo, who first met Goebel at a Monsters of Hip Hop convention. "And her own performance quality is just beyond—when she dances, the entire room lights up. She has this glow, this aura."
On Fame, Fortune and Freedom
A different artist at Goebel's level might have let the fame go to her head. But Goebel has been largely unaffected by her high-profile status. "From day one, I've always put in the same amount of work," Goebel says. "When you're working hard, you have no time to be big-headed. The only thing that's changed is the number of people who know my name. Yes, it's all cool, but I'm still me, working my butt off. That's what keeps me grounded."
(Story continues below)

To Brett, Parris is "a unicorn that was dropped off on the front porch"—because she's completely, utterly true to herself. "She wears what she wants to wear, listens to what she wants to listen to and says what she wants to say. She won't take a job that doesn't sit right with her, and if she turns it down, the artists usually come back stronger to get her," Brett says. "People always ask what her secret to success is. It's no secret: Work hard, then work hard again."
A version of this story appeared in the May/June 2017 issue of Dance Spirit.

Much of Janelle Ginestra's career has been about helping others shine. She's dedicated herself to supporting and cheerleading her partner, WilldaBeast Adams; the emerging talents in their dance company, ImmaBEAST; and the countless dancers she inspires at master classes and conventions. Her YouTube channel has become a launching pad for young talents like "Fraternal Twins" Larsen Thompson and Taylor Hatala, thanks to viral videos featuring Ginestra's creative vision.
But Ginestra's a skyrocketing success in her own right—an in-demand choreographer, a social media influencer, and a dance entrepreneur, building a legacy one eight-count at a time. It's time for her turn in the spotlight. And she's more than ready. "I want to be a legend in whatever I do," she says. We'd argue that she already is.
Keep reading...
Show less
Win It
Oct. 13, 2017 04:31PM EST
Daphne Lee is a queen, and not just in the "OMG Girl Boss Alert" sense of the word. She's an actual queen—a beauty queen. Crowned Miss Black USA in August, she's been doing double duty as she continues to dance with the Memphis based dance company, Collage Dance Collective. Lee's new title has given her the means to encourage other black girls and boys to pursue their dreams, while also pursuing dreams of her own. The scholarship money awarded with the pageant title will assist her as she earns a Masters of Fine Arts degree at Hollins University.
Keep reading...
Show less
When a choreographer finds a composer whose music truly inspires her, it can feel like a match made in dance heaven. Some choreographers work with the same composers so frequently that they become known for their partnerships. New York City Ballet soloist and resident choreographer Justin Peck, for example, has tapped composer Sufjan Stevens numerous times (last spring, the two premiered The Decalogue at NYCB, to rave reviews); L.A. Dance Project's Benjamin Millepied's working relationship with composer Nico Muhly has spanned a decade and two continents; and when tap dancer Michelle Dorrance premiered the first-ever Works & Process Rotunda Project, a site-specific work for New York City's Guggenheim Museum, last year, percussionist Nicholas Van Young was by her side as an equal partner. Successful collaborations require compatibility between artists, direct and honest communication, and flexible, open minds. But when the stars align, working with a composer can be extremely rewarding.
Keep reading...
Show less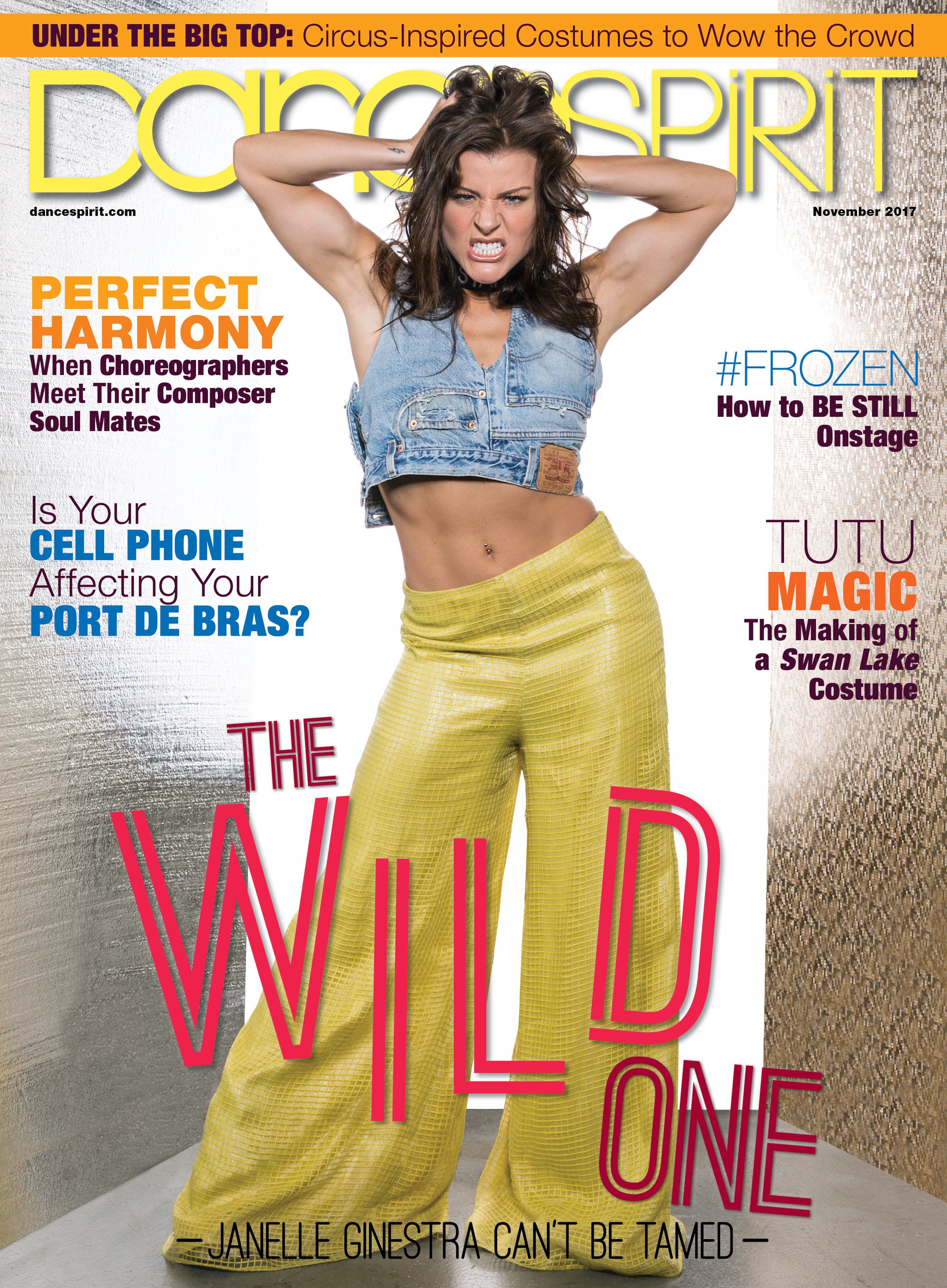 Get Dance Spirit in your inbox