How To
Mar. 08, 2018 07:00AM EST
10 Tips For Improving Your Pas de Deux Skills
Gonzalo Garcia and Sterling Hyltin showing off some pristine partnering in George Balanchine's Vienna Waltzes (Paul Kolnik, courtesy New York City Ballet)
A pas de deux can be one of the most mesmerizing parts of a ballet. But a lot goes into a beautiful duet—and getting tricky partnering right takes tons of practice and training.
Struggling with pas de deux? Jared Nelson, Associate Artistic Director of the California Ballet Company, gave us 10 tips that all dancers can benefit from.
---
Put Others First
When partnering, make the safety and comfort of your partner is a priority. "Always take care of your partner first, then yourself. A man's tendu behind his ballerina can always wait until she is on her leg," Nelson says.
Watch Your Timing
Paying close attention to your partner will help keep you in sync. "[You need to have] a true understanding of a person's plie and matching them. Every person is different.
Increase Your Versatility
"The more versatile a dancer you are alone, the better an understanding you'll have of how to put someone off balance, and then back on," Nelson says.
Have Compassion
Recognize your partner's—and your own—shortcomings, and be understanding about them. "Understand your partner's ego and know when they're having a bad day," Nelson says. "There's no time to waste on who's right or wrong."
Practice, Practice, Practice
This goes without saying, but practice is always essential. "Don't limit yourself to partnering class," Nelson says. "Grab someone during your free time and work on a pas de deux. Getting to know many different types of bodies will help you understand how to make everyone look good."
Watch and Learn
Draw inspiration from older, more experienced dancers. "Ask for help and pointers, and truly open your eyes and see what works," Nelson says. "Then the fun of making partnering look easy will come to you."
Build Trust
Good partnering requires immense amounts of trust. "Trust is definitely earned, but when you develop that trust with someone, it'll allow you to really go for it onstage," Nelson says.
Let Your Muscles Do the Work
Building muscle mass will help you in all aspects of partnering. "Men, never stop doing push-ups. Women, you need to develop upper body strength as well, to push down as the man pushes up. With the demands of choreography in partnering nowadays, you never know what is going to be asked of you," Nelson says.
Be Humble
Never let your ego stand in the way of a good partnership. "You can always learn from someone else," Nelson says. "Don't be the one who thinks they know it all. Partnering is about working together, not bossing your partner around."
The Woman Is Always Right
Giphy
Sorry, gents. "This is an old-school philosophy that I will always stick to, because it's almost always true," Nelson says.
(From left) Mean Girls dancers Riza Takahashi, Ben Cook, Kamille Upshaw, Jonalyn Saxer, DeMarius R. Copes, and Stephanie Lynn Bissonnette (photos by Erin Baiano)
Get in, losers. We're going to Broadway.
OK, not losers, actually—more like the bajillion die-hard fans of Tina Fey's 2004 cult hit Mean Girls, who've been wearing pink every Wednesday since a musical adaptation of the film was first teased back in 2013.
Now their world is like a cake filled with rainbows and smiles, because Mean Girls the musical, which had a trial run in Washington, DC, last fall, is set to open at Broadway's August Wilson Theatre April 8. And in a very grool twist, it turns out the show—with direction and choreography by Casey Nicholaw and a book by Fey herself—is delightfully dancey.
Keep reading...
Show less
Screenshot form YouTube
What do you get when a hoard of dancers collaborate to the catchy tune of "Love Somebody," by the band Frenship? The most epic dance party ever, of course! Said dance party was produced by the talented Michael Riccio, who's performed in feature films, including "Confessions of a Teenage Drama Queen" and "Shrek Forever After."
Keep reading...
Show less
Alicia Vikander in Tomb Raider (Warner Brothers)
Keep reading...
Show less
Quiz
Nov. 30, 2017 10:41AM EST
University of Minnesota Dance Team (courtesy University of Minnesota)
They say there's no "I" in "team"—and nowhere is that truer than the world of college dance teams, where precision reigns, uniformity is key, and a single misstep from any given "I" can cost a group a championship trophy. So it's unsurprising that securing a spot on one of the best dance teams in the country is no easy feat.
Members of these highly athletic teams rehearse for hours every week—on top of academic classes and commitments—and perform at football and basketball games, annual concerts, and nationally televised competitions (hi, ESPN). And "no I" rule notwithstanding, each of these top teams is made up of highly trained, highly technical, highly hard-core individuals, who come together to create a ready-for-victory pack.
These six teams aren't one-off success stories—they're consistently strong, and earn the top spots at major competitions like UDA and NDA nearly every year. Up for the challenge? Here's what to know before you go to auditions.
Keep reading...
Show less
courtesy ADCC
Are you a high school senior who's been accepted to a four-year accredited college or university program? Congrats! Within the 2017-2018 season, have you competed in events run by at least two of the organizations in the above graphic? Double congrats, because the Association of Dance Conventions and Competitions, or ADCC for short, wants to give you $1,000 (!!) towards college tuition.
Keep reading...
Show less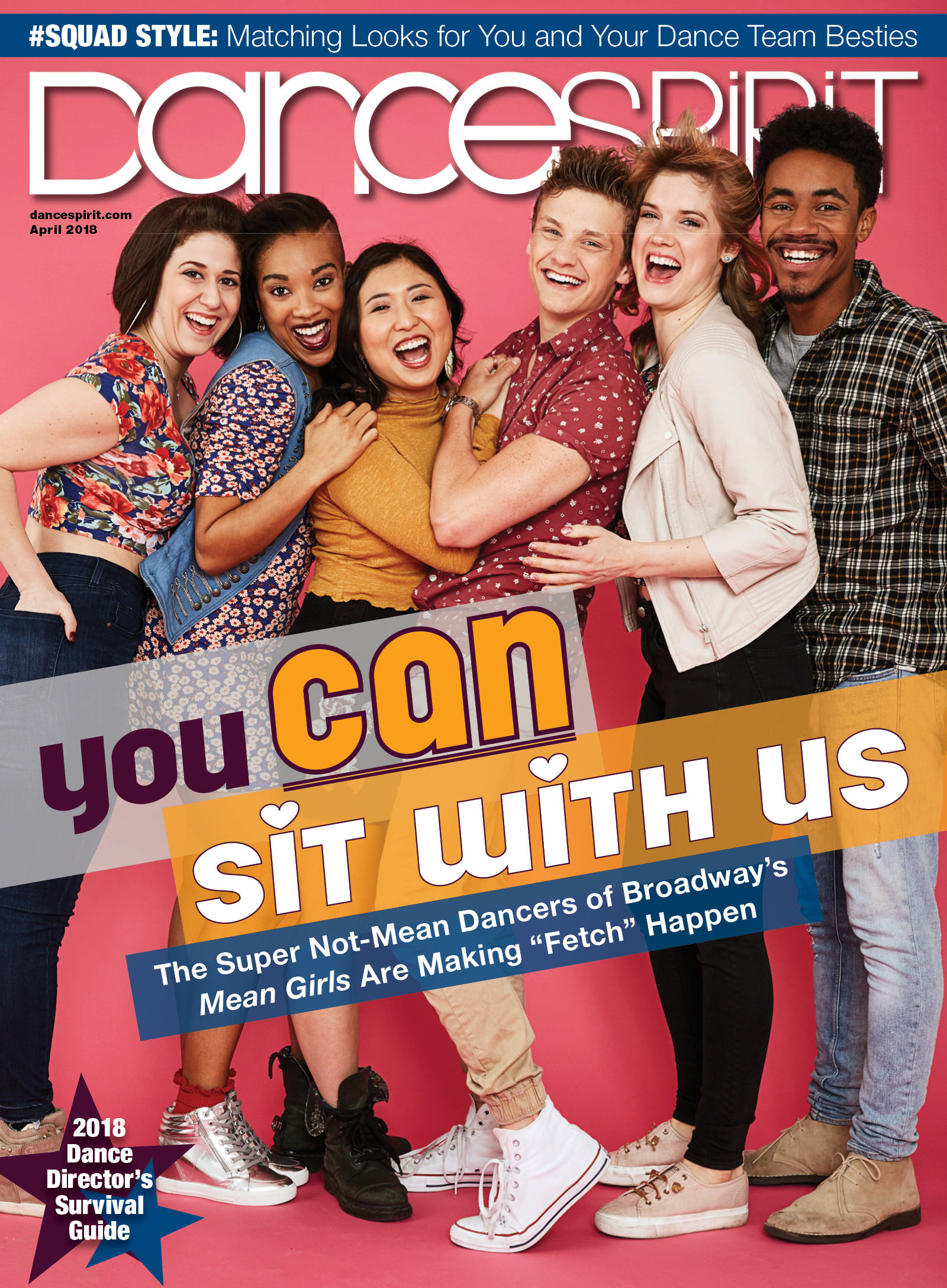 Get Dance Spirit in your inbox