When Your Period Disappears
Nobody likes having a period. It's messy, it's often painful and it doesn't go well with a leotard and tights. But as much of a nuisance as your monthly visitor may be, not getting it can be an indication of a serious issue. "A period is about much more than just bleeding once a month—it indicates that your body is functioning normally," says Dr. Dana Gossett, chief of gynecology at Northwestern Memorial Hospital in Chicago. "Missing a period tells us something important about your underlying health."
The technical term for the absence of menstrual periods is amenorrhea, which refers to two situations: not starting to menstruate when you're of age (primary amenorrhea) and missing your periods after you've started menstruating (secondary amenorrhea). Do you fit either of these descriptions? Read on to learn why your period may have disappeared, and what you can do to get it back.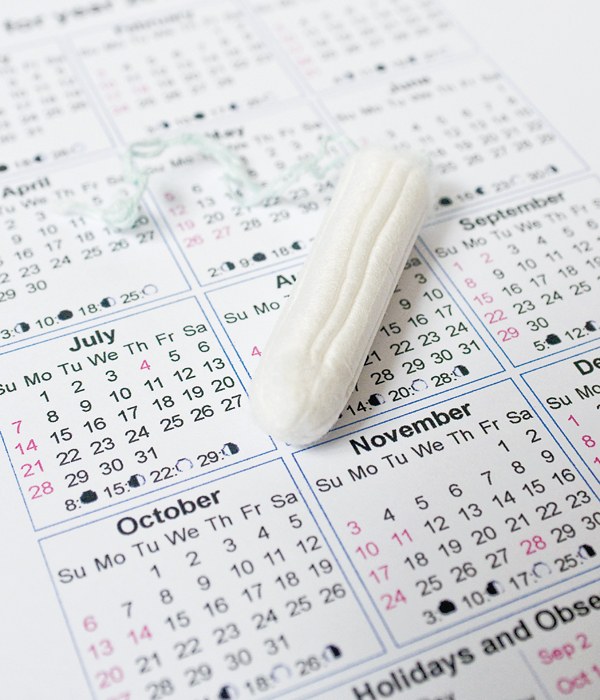 (Photo by WZFS1S/Thinkstock)
Should I Be Worried?
If you haven't had a period yet, but all your friends have, it doesn't necessarily mean anything is wrong. The "normal" time for a girl to get her first period varies widely—from 9 to 16 years old—and athletes are often on the later end of the spectrum. "When a dancer shows other signs of puberty—such as the development of breasts and pubic hair—we don't worry about a lack of period until age 16," Gossett says. "Without them, we begin to worry at age 14."
When it comes to secondary amenorrhea, Gossett says you should see a doctor if it's been six months since your last period. But, she adds, periods are generally pretty irregular for the first two years after puberty, and that's perfectly normal. It's also possible to miss a period due to stress, which is fine as long as it doesn't become a regular problem.
Why Does This Happen?
Amenorrhea can have a variety of causes. The issue might be a hormonal imbalance stemming from the thyroid or pituitary glands, or a problem with the reproductive system (like a physical blockage in the entry to the vagina). In very rare cases, it's caused by a chromosomal abnormality.
Most of the time, however, low body weight is the culprit in dancers. When a girl is about 10 percent under the normal body weight for her height, periods may stop—a warning from her body that she's not healthy enough to maintain a pregnancy. In dancers, it's frequently part of what's known as the female athlete triad: 1) a girl's body weight is low; 2) her periods have stopped (or never started); and 3) her bone density is low.
Why Should I Care Right Now?
"Many girls are actually glad to not have their period," says Dr. Nadine Kaslow, a psychologist who works with Atlanta Ballet dancers. "There's a lot of pressure for dancers to be thin, so it's easy to prioritize keeping your weight down. But girls need to be mindful that amenorrhea has potential for both short-term and long-term consequences."
Down the road, amenorrhea can lead to osteoporosis. But dancers with amenorrhea due to low body weight don't have to wait until they're 50 to see serious issues occur. "If amenorrhea is caused by a lack of nutrition, it can mean an increased risk of bone injuries, like fractures," warns Dr. Joey Fernandez, an internal medicine physician at the Harkness Center for Dance Injuries in NYC.
How Do I Fix It?
The first step is to visit a doctor. If the problem is hormonal, you may need to take a medication to get things back on track. And irregularities in the reproductive system, such as an obstruction to the vaginal opening, could mean minor surgery. If your amenorrhea is due to a lack of nutrition, you may have to work with a doctor and nutritionist to remedy the situation.
Fernandez points out that getting your period back doesn't necessarily mean gaining weight. "It might just take an adjustment in your meal timing or in your distribution of calories throughout the day to balance your energy needs," he says. "Of course, if a dancer is severely underweight or has an eating disorder like anorexia, it can be very important for her to gain some weight."
In some cases, an otherwise healthy dancer can lead such a rigorous lifestyle that her body fat percentage is too low for estrogen production. (Fat cells are partially responsible for estrogen synthesis.) "Then we worry about long-term implications, since estrogen is an important hormone for bone health and many other things," Gossett says. In those cases, Gossett may prescribe an oral contraceptive or birth control pill to replace lost estrogen.
In the end, you'll be glad to repack a few tampons in your dance bag. Sure, periods can be a drag, but it's nice to have a monthly reminder that your dancer body is in excellent shape.
(From left) Mean Girls dancers Riza Takahashi, Ben Cook, Kamille Upshaw, Jonalyn Saxer, DeMarius R. Copes, and Stephanie Lynn Bissonnette (photos by Erin Baiano)
Get in, losers. We're going to Broadway.
OK, not losers, actually—more like the bajillion die-hard fans of Tina Fey's 2004 cult hit Mean Girls, who've been wearing pink every Wednesday since a musical adaptation of the film was first teased back in 2013.
Now their world is like a cake filled with rainbows and smiles, because Mean Girls the musical, which had a trial run in Washington, DC, last fall, is set to open at Broadway's August Wilson Theatre April 8. And in a very grool twist, it turns out the show—with direction and choreography by Casey Nicholaw and a book by Fey herself—is delightfully dancey.
Keep reading...
Show less
(From left) Val Chmerkovskiy, Peta Murgatroyd, and Maksim Chmerkovskiy (Jerry Metellus, courtesy Nicola Phillips)
Keep reading...
Show less
Quiz
Dec. 11, 2017 04:24PM EST
Alicia Vikander in Tomb Raider (Warner Brothers)
Keep reading...
Show less
Screenshot form YouTube
What do you get when a hoard of dancers collaborate to the catchy tune of "Love Somebody," by the band Frenship? The most epic dance party ever, of course! Said dance party was produced by the talented Michael Riccio, who's performed in feature films, including "Confessions of a Teenage Drama Queen" and "Shrek Forever After."
Keep reading...
Show less
University of Minnesota Dance Team (courtesy University of Minnesota)
They say there's no "I" in "team"—and nowhere is that truer than the world of college dance teams, where precision reigns, uniformity is key, and a single misstep from any given "I" can cost a group a championship trophy. So it's unsurprising that securing a spot on one of the best dance teams in the country is no easy feat.
Members of these highly athletic teams rehearse for hours every week—on top of academic classes and commitments—and perform at football and basketball games, annual concerts, and nationally televised competitions (hi, ESPN). And "no I" rule notwithstanding, each of these top teams is made up of highly trained, highly technical, highly hard-core individuals, who come together to create a ready-for-victory pack.
These six teams aren't one-off success stories—they're consistently strong, and earn the top spots at major competitions like UDA and NDA nearly every year. Up for the challenge? Here's what to know before you go to auditions.
Keep reading...
Show less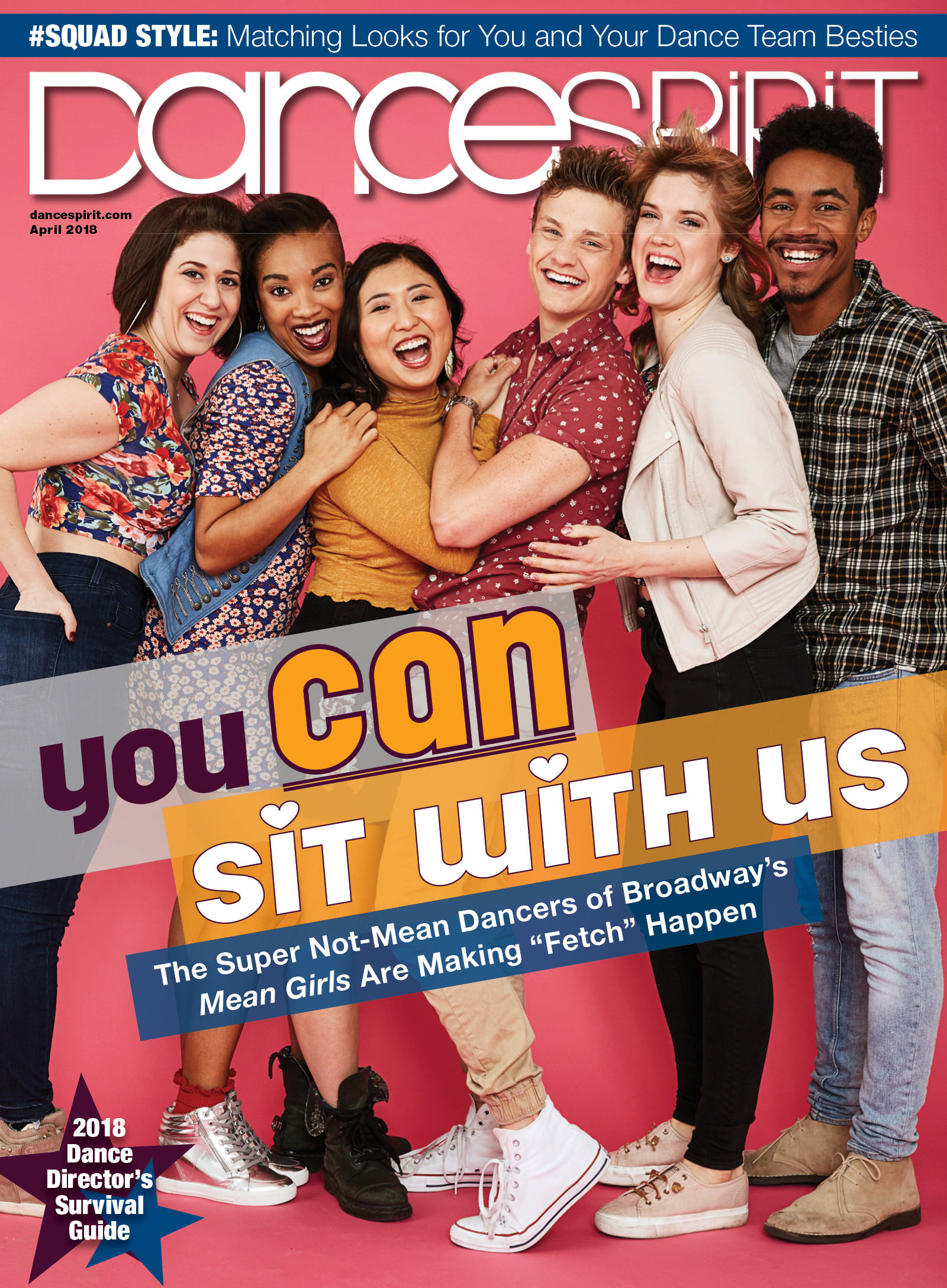 Get Dance Spirit in your inbox