Picture Perfect: How to Take a Headshot That Will Get You the Gig
Melany Centeno's commercial shot (Lindsay Rosenberg)
L.A.-based dancer McKenzie Anderson recently booked a major industrial for Reebok. When she saw the photos of the other dancers they hired, she noticed one thing they all had in common: "Everybody who booked the job had a fitness headshot. There were no commercial headshots."
"Open auditions barely happen anymore, so your headshot is often your first audition," says Jennie LaCovey, an agent at Bloc. "If you don't have a great picture with great hair and makeup, you're not going to get called in." So what can you do to make sure your headshot gets you in the door? Read on to find out.
What Makes a Great Picture?
When casting directors look at your headshot, they should be able to imagine you in a range of different roles. That means you need to avoid anything distracting and keep the focus on your face. In commercial headshots, LaCovey recommends skipping the jewelry, crazy poses and busy backgrounds. Carolyn McLeod, who cast the recent movie High Strung, says casting directors look for images that "convey personality and energy." Even if you're auditioning for a dance role, they won't just be looking at your lines. "Don't forget to engage the face and eyes," McLeod says.
While it may be tempting to wear lots of makeup or ask for heavy photo editing, remember that you still need to look like yourself. "There's nothing worse than someone coming in to a casting and looking nothing like their photograph," McLeod says.
How Many Different Looks Do I Need?
For dancers hoping to book a wide range of jobs—from tours to movies to commercials—having a range of headshots is crucial. In addition to her fitness shot, Anderson has an "edgy" dance shot she submitted for a music video with pop artist Sofia Carson, and a clean-cut shot that helped her land a commercial for Amazon.
At minimum, LaCovey advises dancers to have two looks: a commercial shot and an edgier body shot. Commercial shots are generic and clean-cut—think light makeup, no jewelry and a bright T-shirt. Full-body (non-dance) shots are used for auditions for tours and music videos. Wear formfitting clothing, but make sure you're comfortable (if you're not, it'll show in your pictures).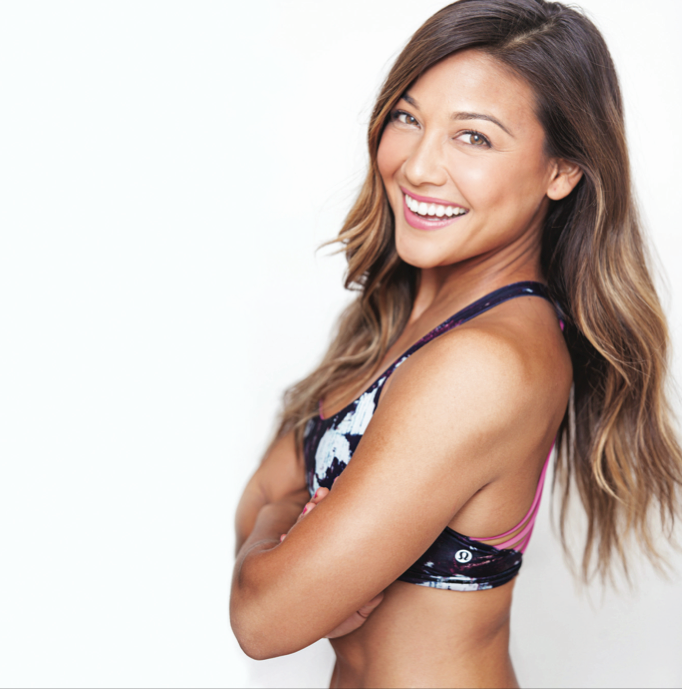 Nicole Niestemski's fitness shot (Lindsay Rosenberg)
Most dancers opt to do one or two additional looks, depending on their budget and the types of auditions they're hoping to land. Dancers with a younger look often do a shot geared toward the kind of teen-focused roles you might see on the Disney or Nickelodeon channels. For these, you can take on more of a character—think layers or a mix of bright colors. A trendy or fashion-forward shot works well for dancers who often go on hip-hop auditions or to castings that ask you to "show your personal style." If you're interested in fitness modeling gigs, be sure to include a shot that shows your athleticism, highlighting muscle tone and flexibility.
What Should I Wear?
Picking your outfits can be the hardest part of the process. If you have an agency, make sure to run your outfits by them first. You don't want to spend money on photos only to find out afterward that your agency doesn't want to use them. "What looks good in person sometimes isn't what looks great on camera," Anderson says. Photographer Lindsay Rosenberg recommends steering clear of highly visible brand logos in your fitness shots. "Not wearing a huge logo is usually better so that you're not appealing to just one company."
How Should I Wear My Hair and Makeup?
While dancers spend a lot of time worrying about what to wear for headshots, hair and makeup are just as important. LaCovey says that one of the biggest problems she sees is when dancers don't vary their hairstyle or makeup between looks. "They don't change their commercial makeup into more intense makeup for an edgier shot, or they don't change their hairstyle, so when the pictures come back everything looks the same."
Consider enlisting professional help. While dancers are used to doing their makeup for the stage, professional makeup artists know what looks good on camera. They'll also have higher-quality makeup and be there to touch you up throughout the day. Check with your photographer for hair or makeup recommendations—most will have a list of people they work well with.
Be Confident
Rosenberg loves when dancers come in with a clear sense of what their goals are. "If you know yourself and you know what you want out of your dance career, it's a lot easier for us to work as a team to get you exactly the shots you need to get hired."
Don't be afraid to speak up on the day of the shoot. Your photographer and your hair and makeup artists will likely check in to see if you like how you look or how the shots are turning out. "If you're not happy about something, say it!" says Rosenberg. "Don't say yes to please anybody. This is your shoot, your day. Don't worry about offending us."
How to Find a Photographer
Get recommendations: If you have an agent, they'll have a list of recommended photographers. If you're unrepresented, talk to working dancers and see who they've had good experiences with.
Do your research: Look at the photographer's work online. Think about what your style is, and whether you fit in with the other dancers the photographer has shot. Anderson suggests looking at dancers who are booking the kind of jobs you want—who shot their photos?
Think about budget: Headshots can be a big investment. Consider which photographers fit into your price range. Prices vary depending on things like how many looks you do, so see what different packages they offer.
Talk to the photographers: Chat on the phone or in person to see if they're a good fit. If you're not comfortable, your pictures won't come out well.
Much of Janelle Ginestra's career has been about helping others shine. She's dedicated herself to supporting and cheerleading her partner, WilldaBeast Adams; the emerging talents in their dance company, ImmaBEAST; and the countless dancers she inspires at master classes and conventions. Her YouTube channel has become a launching pad for young talents like "Fraternal Twins" Larsen Thompson and Taylor Hatala, thanks to viral videos featuring Ginestra's creative vision.
But Ginestra's a skyrocketing success in her own right—an in-demand choreographer, a social media influencer, and a dance entrepreneur, building a legacy one eight-count at a time. It's time for her turn in the spotlight. And she's more than ready. "I want to be a legend in whatever I do," she says. We'd argue that she already is.
Keep reading...
Show less
Win It
Oct. 13, 2017 04:31PM EST
Daphne Lee is a queen, and not just in the "OMG Girl Boss Alert" sense of the word. She's an actual queen—a beauty queen. Crowned Miss Black USA in August, she's been doing double duty as she continues to dance with the Memphis based dance company, Collage Dance Collective. Lee's new title has given her the means to encourage other black girls and boys to pursue their dreams, while also pursuing dreams of her own. The scholarship money awarded with the pageant title will assist her as she earns a Masters of Fine Arts degree at Hollins University.
Keep reading...
Show less
When a choreographer finds a composer whose music truly inspires her, it can feel like a match made in dance heaven. Some choreographers work with the same composers so frequently that they become known for their partnerships. New York City Ballet soloist and resident choreographer Justin Peck, for example, has tapped composer Sufjan Stevens numerous times (last spring, the two premiered The Decalogue at NYCB, to rave reviews); L.A. Dance Project's Benjamin Millepied's working relationship with composer Nico Muhly has spanned a decade and two continents; and when tap dancer Michelle Dorrance premiered the first-ever Works & Process Rotunda Project, a site-specific work for New York City's Guggenheim Museum, last year, percussionist Nicholas Van Young was by her side as an equal partner. Successful collaborations require compatibility between artists, direct and honest communication, and flexible, open minds. But when the stars align, working with a composer can be extremely rewarding.
Keep reading...
Show less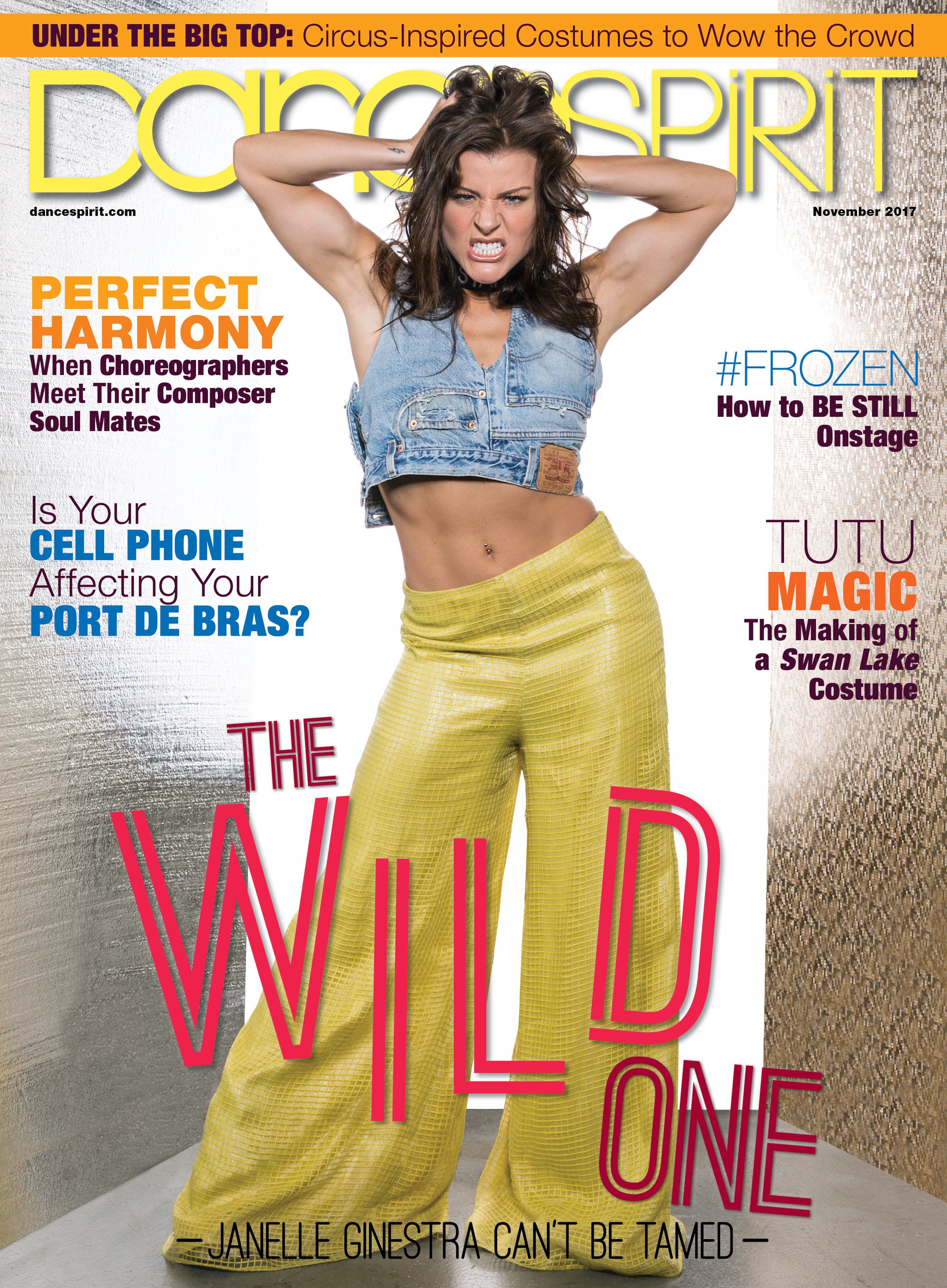 Get Dance Spirit in your inbox