Jan. 11, 2011 10:05AM EST
Taking a great audition photo is crucial in the ballet world. Whether you're auditioning in person or not, company and school directors use your photo to remember you and your dancing, and to immediately assess your abilities and savvy. You don't need to hire a professional photographer—just follow this checklist and you'll get a stellar shot.
Exceptional technique: No matter what pose you're in, your technique should be flawless: Legs turned out, feet pointed, etc. You can take as many shots as you need to, so there's no reason to stop clicking until everything is perfect.
Clean hair and makeup: Your hair should be pulled back in a neat bun and your makeup should be clean and natural. Look like yourself—not a stage-ready, unrecognizable version of yourself.
Solid-colored leotard: The style of the leotard should be simple and flattering.
Professional-looking background: You want people to look at you, not what's behind you, so make sure the background isn't distracting. A solid color is best, and a plain white wall is ideal. Don't take your photo in front of a mirror or in your living room!
Normal lighting: Make sure the space you're in is well-lit. Now's not the time for your photographer to get artsy. No spotlights or extra effects necessary, and no photo editing.
Accurate perspective: Whoever is taking your picture should do so from a few feet away, standing at your level.
*Note: If the school or company you're auditioning for doesn't specify a position for your audition photo, include photos in first arabesque and tendu croisé devant as well as a headshot.
If you've got it, flaunt it!
If you're confident going beyond a standard first arabesque position, go ahead and try something a little different (in addition to the arabesque photo). Just make sure what you do is still clean and technically flawless.
"Madison's line, physicality and ability stand out in this photo," says Shelly Power, associate director of Houston Ballet's Ben Stevenson Academy. "She's showing extension, flexibility and her facility. The shape isn't static, so I can see movement rather than a posed position. This photo is clean and thoughtful. It gets right to the point."
Much of Janelle Ginestra's career has been about helping others shine. She's dedicated herself to supporting and cheerleading her partner, WilldaBeast Adams; the emerging talents in their dance company, ImmaBEAST; and the countless dancers she inspires at master classes and conventions. Her YouTube channel has become a launching pad for young talents like "Fraternal Twins" Larsen Thompson and Taylor Hatala, thanks to viral videos featuring Ginestra's creative vision.
But Ginestra's a skyrocketing success in her own right—an in-demand choreographer, a social media influencer, and a dance entrepreneur, building a legacy one eight-count at a time. It's time for her turn in the spotlight. And she's more than ready. "I want to be a legend in whatever I do," she says. We'd argue that she already is.
Keep reading...
Show less
Win It
Oct. 13, 2017 04:31PM EST
Via Facebook
Almost a month out, Puerto Rico continues to suffer the devastating aftereffects of Hurricane Maria. Many of the island's residents still lack power, clean water, and safe housing. Ballet classes? For Puerto Rican dance students, they must feel like an impossible luxury.
But a dance studio in Florida is working to allow a group of young Puerto Ricans to continue their training. And it needs your help.
Keep reading...
Show less
Gianluca Russo (via Instagram)
Yes, I am a dancer, and yes, I am fat.
There's nothing quite as soul-crushing as the reactions I've received when I've told people I dance. They can range from disbelief to confusion to shock. To many people, it's somehow incomprehensible that a plus-size person like myself could grace a stage. While the body-positive movement has been trucking along at full force over the past few years, it hasn't made much progress in the dance community yet. In fact, the words "body positivity" and "dance" are almost never used together in the same sentence.
Despite that fact, dance is what helped me learn to love my larger frame. In honor of National Body Confidence Day, I wanted to talk about my first time in a studio, and about the tremendous progress I've made since.
Keep reading...
Show less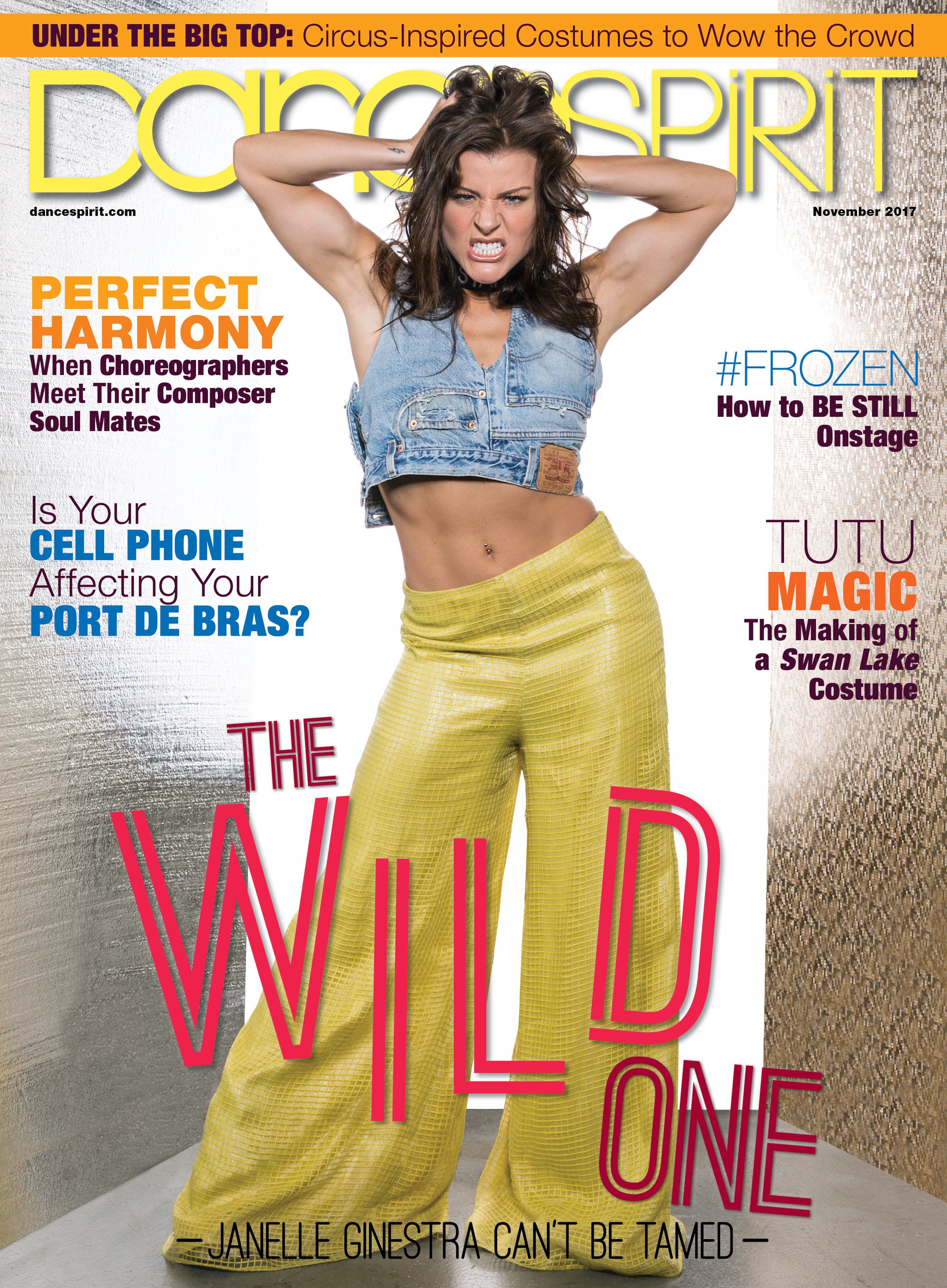 Get Dance Spirit in your inbox