Mar. 01, 2011 02:05PM EST
Piece by Piece: Tips for First-Time Choreographers
"I was a little too ambitious when I made my first piece," Wade Schaaf remembers, with a laugh. Schaaf, now a member of Thodos Dance Chicago, struggled with his choreographic debut, a piece for the Omaha Theater Ballet. "I was so nervous that I had everything choreographed in advance, almost down to each breath the dancers would take!" Like many first-time choreographers, he learned the hard way that writing a good recipe is important—but not as much as tasting as you go along.
If you're interested in choreographing, the thought of facing a studio full of dancers waiting for your instruction might be scary enough to stop you in your tracks. But while making a dance can definitely be stressful, the reward, all choreographers agree, is worth the hassle. DS asked six successful dancemakers about their advice for first-timers.
Get Inspired
Once you know you want to choreograph, where can you look for inspiration? "The muse that sits on your shoulder and tells you what to do is a myth," says Kimi Okada, a founding member of ODC Dance in San Francisco. "And it's pretty hard to make a dance about an abstract concept, like 'grief' or 'happiness.' Quite often, you'll just end up with clichés."
To figure out the mood or theme of a new work, New York City Ballet corps member Justin Peck, who made his first ballet in 2009, suggests devoting a lot of time to brainstorming. After finding a piece of music that speaks to him, "I'll listen to it hundreds of times," he says.
When it comes to the movement itself, Okada suggests giving yourself a simple task, like creating a few phrases of material based on what you do when you get out of bed in the morning. Then, play around with that movement. Try speeding a phrase up, slowing one down or rearranging the sequence. Choreography born from a simple set of limitations, she explains, "can suggest emotional content a lot more effectively than trying to portray it directly."
Be Prepared—But Not Rigid
Prepare for rehearsals ahead of time by having your music on hand and sketching out what you aim to complete each day. But once you're in the studio, be open to deviating from your plan and to what a dancer might add to your concept. Even the best ideas can get better. Jessica Miller Tomlinson, a colleague of Schaaf's at TDC, says she's "never 100 percent sold" on what she's made. "If something happens to change while we're working, that's okay," she says. And keep the bigger picture in mind. "When I'm choreographing, part of me is always focused on the creation of the whole work, not just the three or four hours I have in the studio that day," Peck says.
The size of your cast might also determine how you proceed. Kate Jablonski, who directs Beyond Words Dance Company in the Chicago suburbs, says formations for dances that use all of her 31 company members are largely mapped out in advance, since coordinating many bodies requires a lot of planning. But if she's choreographing a solo or duet, she's more comfortable creating on the spot.
Get Your Message Across
Some dancers are quick to learn new material. Others may need time to comprehend your steps. Jessica Lang, who's worked with companies from Joffrey Ballet to Hubbard Street 2, says that paying close attention to how your dancers learn movement is one of a choreographer's most important skills. Teach your movement in a way that makes sense to the dancer who'll perform it, whether that's dancing with them in front of a mirror or telling the story of how you created a phrase.
That said, don't worry if dancers don't immediately ace their moves. "That means they have something to work toward," Jablonski says. And if progress grinds to a halt, set the problematic moment aside and move on to something else. "Let them think about it overnight," Lang says, and go back to a section that's already finished. Take a mental break, answer any questions your dancers have and give them a chance to get comfortable in your choreography. As Tomlinson points out, "If I let the dancers run it a few times, a lot of the steps clean themselves."
Keep Things Fresh
Above all else, stay true to your unique voice. "It's easy for beginning choreographers to look at a dance they really like and try to imitate the things that they like about it," Jablonski says. It's good to be inspired by others, but as you work, check in with yourself every once in a while to make sure that the dance you're making is coming from you.
At the end of the day, remember to put things in perspective. "Don't put too much pressure on yourself to make something 'good,' because that's when you end up with a disaster," Jablonski says. "It's dance. It's fun!"
Win It
Sep. 05, 2017 12:10PM EST
Photos by Erin Baiano
It's time to get your pirouette on! From September 5th to September 30th, we're hosting a contest to find out who's the best turner of them all.

Put together your most impressive turning combo. Post a video online. Share your turns with us and thousands of other dancers around the world. And if our editors think you're the top turner, you'll win a fabulous prize.
Keep reading...
Show less
All of 18-year-old Kaylin Maggard's dreams—from scoring the title of National Senior Outstanding Dancer at New York City Dance Alliance Nationals to winning the 2017 Dance Spirit Cover Model Search—are coming true. And to anyone who knows the gorgeous contemporary dancer, that's no surprise.
From the moment the Dance Spirit staff met Kaylin, it was obvious her humility and talent would take her far. Not only did she go full-out during the photo shoot and class at Broadway Dance Center, but she was always cheering on, laughing with, and supporting her fellow CMS contestants Haley Hartsfield and Michelle Quiner. During the voting period, the social media world was abuzz with praise for her work ethic, positive attitude, and generosity.
Since her CMS trip to NYC, Kaylin's moved from her hometown of Columbia, MO, to the Big Apple for her freshman year at Juilliard, and is busy getting acquainted with the city. As for the future? She's taking it one opportunity at a time, but something tells us we'll be seeing this contemporary queen reach new heights every year.
Keep reading...
Show less
New York City principal Lauren Lovette has become an icon thanks to her emotional maturity and exceptional musicality. The 26-year-old quickly rose through the ranks after joining the company as an apprentice in 2009, reaching principal status in 2015. A Thousand Oaks, CA, native, Lovette started studying ballet seriously at age 11, at the Cary Ballet Conservatory in Cary, NC. After attending two summer courses at the School of American Ballet, she enrolled as a full-time student in 2006. Last year, she made her choreographic debut with For Clara, her first piece for NYCB. Catch her latest work this month during the company's fall season. —Courtney Bowers
Keep reading...
Show less
In our "Dear Katie" series, former NYCB soloist Kathryn Morgan answers your pressing dance questions. Have something you want to ask Katie? Email dearkatie@dancespirit.com for a chance to be featured!
Dear Katie,
I know I'm not getting good enough dance training from any of my local studios. But I'm not sure I'm ready to move away to study at a big-name school, either. How do you know when you're ready to leave home to pursue your passion?
Marisa
Keep reading...
Show less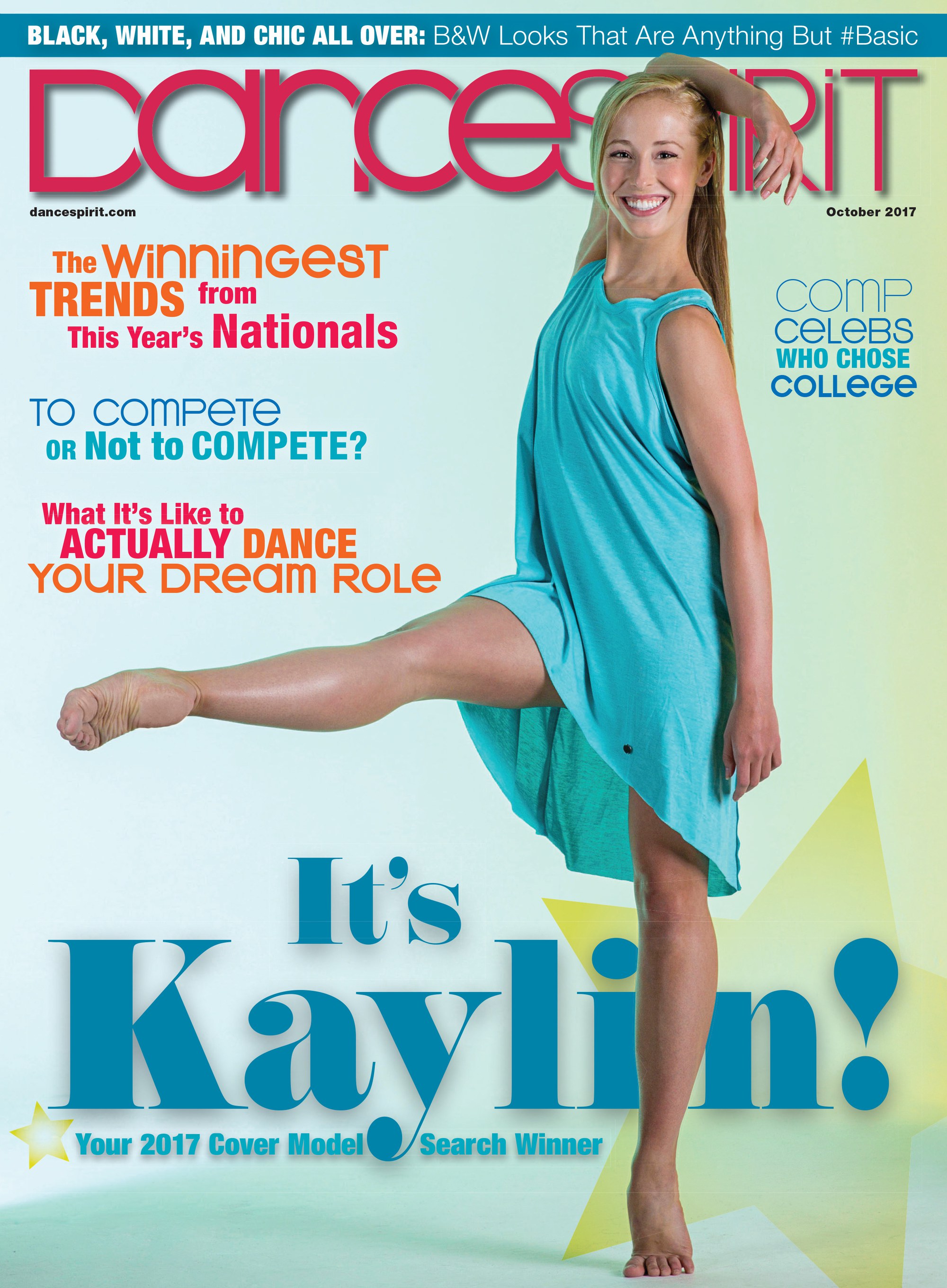 Get Dance Spirit in your inbox