We Want Pizza Dancing in the Closing Ceremonies
Screenshot via NowThis on Facebook
The Olympics are always full of inspiring Cinderella stories, where athletes no one had heard of mere months ago end up blowing all expectations out of the water, and maybe even nabbing a medal in the bargain. But we've recently caught wind of a different kind of Cinderella story—and it's one we really, really hope shows up in the Closing Ceremonies of the PyeongChang Olympics, airing tonight on NBC starting at 8 pm Eastern/5 pm Pacific time.
---
We're talking about the "Dream Team," composed of Mr. Pizza—basically the Pizza Hut of South Korea—kitchen staffers turned champion pizza dancers. According to HelloGiggles, the five-member group has won two World Pizza Games championships (yeah, we didn't know that was a thing either) AND has broken the Guinness World Record for the most over-the-shoulder pizza tosses. If pizza twirling/dancing/tossing were an Olympic sport, the South Koreans would have it on LOCK.
And while we don't have high hopes that pizza dancing will show up as a sport for the 2020 Summer Games in Tokyo, Japan, our fingers are crossed that these top-notch tossers maybe get to show their stuff in tonight's closing ceremonies. Oh Jang-hwan, PyeongChang's director of ceremonies, got hopes up further when he said on the International Olympic Committee website that the closing ceremonies "will include quite a lot of traditional Korean humor and fun elements to add to the party feel." Soooooooo pizza dance party, anyone?
(From left) Mean Girls dancers Riza Takahashi, Ben Cook, Kamille Upshaw, Jonalyn Saxer, DeMarius R. Copes, and Stephanie Lynn Bissonnette (photos by Erin Baiano)
Get in, losers. We're going to Broadway.
OK, not losers, actually—more like the bajillion die-hard fans of Tina Fey's 2004 cult hit Mean Girls, who've been wearing pink every Wednesday since a musical adaptation of the film was first teased back in 2013.
Now their world is like a cake filled with rainbows and smiles, because Mean Girls the musical, which had a trial run in Washington, DC, last fall, is set to open at Broadway's August Wilson Theatre April 8. And in a very grool twist, it turns out the show—with direction and choreography by Casey Nicholaw and a book by Fey herself—is delightfully dancey.
Keep reading...
Show less
Maddie Ziegler (via @tiffanyandco on Instagram)
Take a look at Tiffany & Co.'s new ad campaign and you might recognize a familiar face. The one and only Maddie Ziegler has partnered with the luxury jewelry brand and the resulting video is pure brilliance. The glamorous collaboration reveals Maddie's candid thoughts about life as a dancer and the work ethic that's gotten her to where she is today.
Keep reading...
Show less
Photo by Erin Baiano
We've all seen the videos on Instagram: a professional ballerina, casually perched atop a BOSU ball, développé-ing like it's no big deal. When done properly, BOSU ball exercises are both insanely impressive and incredibly effective for strengthening your core, ankles, and overall stability. Dance Spirit turned to Joel Prouty, a NYC-based personal trainer and injury prevention/exercise-conditioning specialist, for his top three BOSU ball moves, ranging from easy to hard.
Photos by Erin Baiano. Modeled by Lauren Post, dancer with American Ballet Theatre.
Keep reading...
Show less
How To
Jan. 30, 2017 01:44PM EST
Illustration by Lealand Eve
A few years ago, 16-year-old Kayla Gonzalez found herself dancing alongside a mean-spirited girl. "She could be so rude," says Gonzalez, who trains at The Dance Zone in Henderson, NV. "It got worse at competitions. She'd make up lies, saying my teammates and I were doing things we weren't. She was always trying to get ahead." Sound familiar? A competitive environment can bring out the very worst in some dancers' personalities. When put in a stressful situation, students can become bossy, overdramatic or downright mean. Here, DS breaks down four toxic types you might encounter, and offers tips on how to respond.
Keep reading...
Show less
The Lethal Ladies performing in STEP (courtesy Fox Searchlight Pictures)
"A dancer's body is her instrument"—we've all heard the saying. But for steppers, who use their bodies to emulate rhythmic drumming, that saying is everything.
Step swept the U.S. last summer with the release of the documentary STEP, which followed three members of the Baltimore Leadership School for Young Women step team. The team also made it onto the "So You Think You Can Dance" Season 14 stage, after member Blessin Giraldo's audition ended in an invite from Nigel Lythgoe himself.
For dance fans, it may have seemed like the summer of step. But this art form has been around for well over a century. What is it, where did it come from, and why is the wider dance world taking notice?
Keep reading...
Show less
Evans as Captain America, saluting tap-dancers everywhere.
Giphy
So WHY isn't there more video evidence of this hidden talent?
Keep reading...
Show less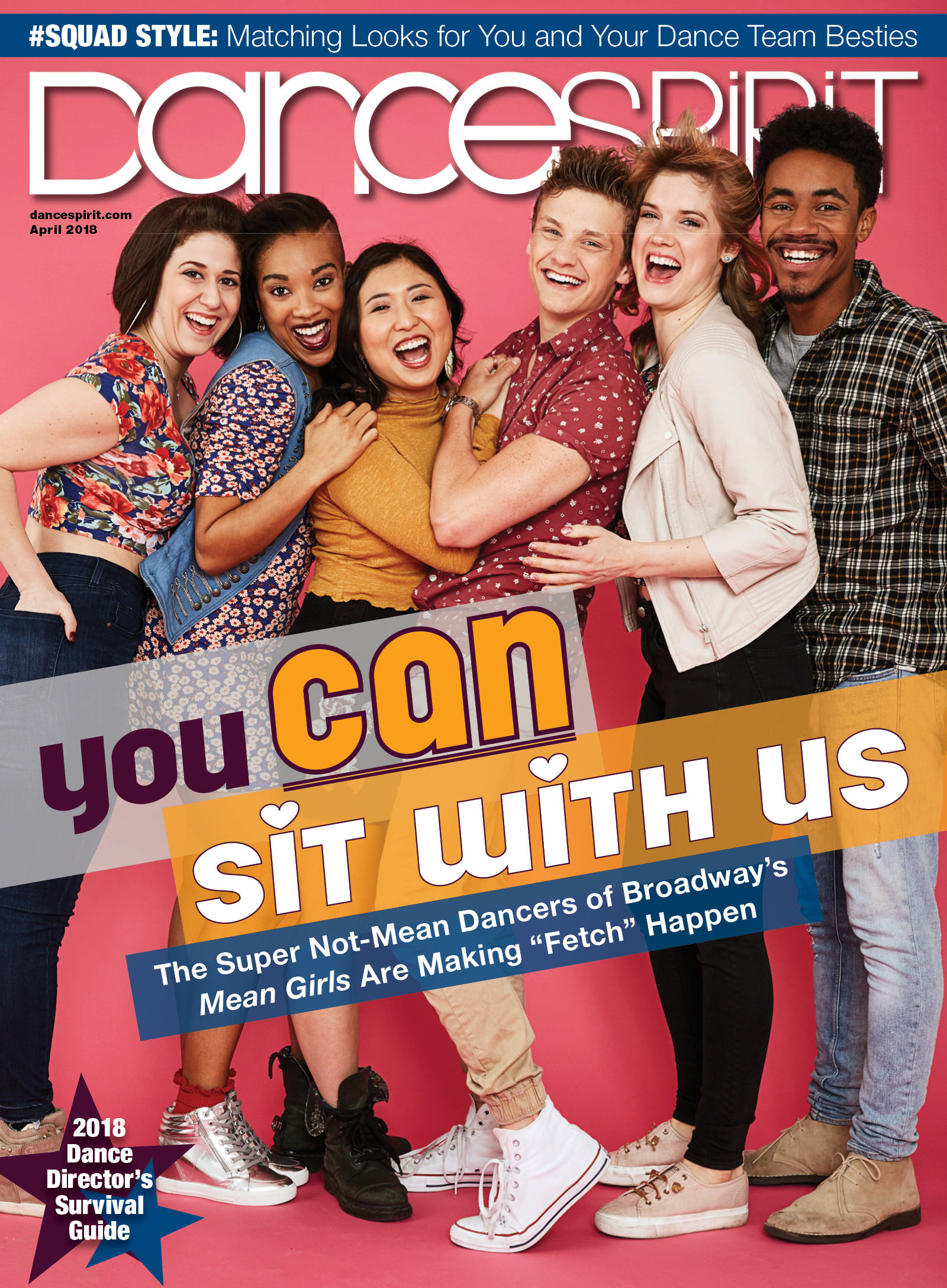 Get Dance Spirit in your inbox