Play this Dance-y Game this Weekend
We've got a super-fun game—courtesy some of our favorite "So You Think You Can Dance" alums—for you to play this weekend! It's basically reverse charades, dance style. Here's a quick rundown:
Grab a few pieces of paper and jot down different dance styles/moves. (The "SYTYCD-ers" used these: breakdance, the pony, the mashed potato, ice skating, swing dance, bollywood, Irish stepdance, aerobics, the lawnmower, ballet and Soulja Boy.)

Designate one person to be the guesser.

Set the timer for one minute and draw a piece of paper.

As a group, act out as many dance styles/moves as you can in one minute for the guesser.

Laugh like crazy, look like fools and have a blast doing it!
Or...make things easier for yourselves by purchasing the Heads Up! app to come up with the words you'll be acting out. It's actually pretty cool.
Still not quite sure how to play? Watch Melody Lacayanga, Jeanine Mason, Benji Schwimmer, Melanie Moore and Kathryn McCormick play backstage at The Ellen Show:
Leah Morrison in Trisha Brown's If You Couldn't See Me, in which the soloist never faces the audience (photo by Julia Cervantes, courtesy Trisha Brown Dance Company)
Postmodern pioneer Trisha Brown redefined how dance is seen and felt. A founding member of Judson Dance Theater, Brown frequently collaborated with other experimental artists like Yvonne Rainer, Merce Cunningham, Twyla Tharp, and Steve Paxton.
She embraced pedestrian movement, pairing everyday gesture with rhythm and fluidity. "It's liquid," says Wendy Perron, who danced with Brown in the '60s and '70s. "Like a river with many tributaries, water coming out of a faucet, or being on a raft and seeing the water move away in different directions." Brown also pushed beyond stages with choreography in fields, museums—even on the sides of buildings.
Keep reading...
Show less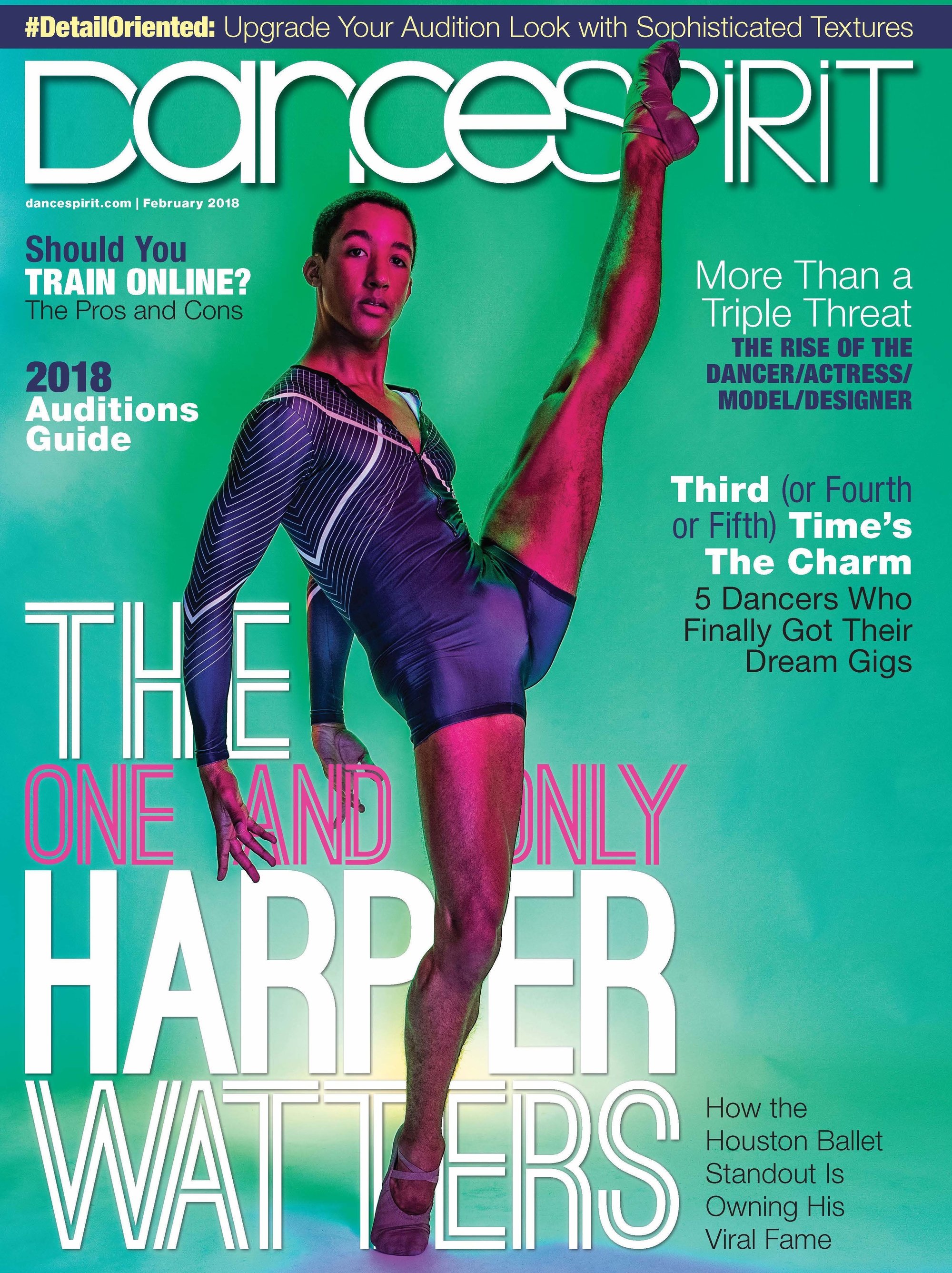 Get Dance Spirit in your inbox