Oct. 15, 2013 12:50PM EST
Please Enjoy These Really Intense Wedding Dances
Yes, yes: You already know we can't get enough of wedding proposal flash mobs and charming choreographed first dances. They're so sweet! They're so endearing! They always make us tear up just a little!
But this collection of 12 "surprise" wedding dances, compiled by DS2DIO, is, um, different. They probably won't result in tears. They might, however, make your jaw hit the floor.
We've got dances inspired by Pulp Fiction. We've got dances featuring Chippendales gentlemen and insane overhead lifts. We've got dances involving Mortal Kombat characters. We've got dances by people under the age of 3. We've even got a dance from the wedding of our friends Keone and Mari Madrid. And that's just the beginning, folks.
Dancers: You crazy. But we applaud you for going way, way above and beyond.
Enjoy!
Leah Morrison in Trisha Brown's If You Couldn't See Me, in which the soloist never faces the audience (photo by Julia Cervantes, courtesy Trisha Brown Dance Company)
Postmodern pioneer Trisha Brown redefined how dance is seen and felt. A founding member of Judson Dance Theater, Brown frequently collaborated with other experimental artists like Yvonne Rainer, Merce Cunningham, Twyla Tharp, and Steve Paxton.
She embraced pedestrian movement, pairing everyday gesture with rhythm and fluidity. "It's liquid," says Wendy Perron, who danced with Brown in the '60s and '70s. "Like a river with many tributaries, water coming out of a faucet, or being on a raft and seeing the water move away in different directions." Brown also pushed beyond stages with choreography in fields, museums—even on the sides of buildings.
Keep reading...
Show less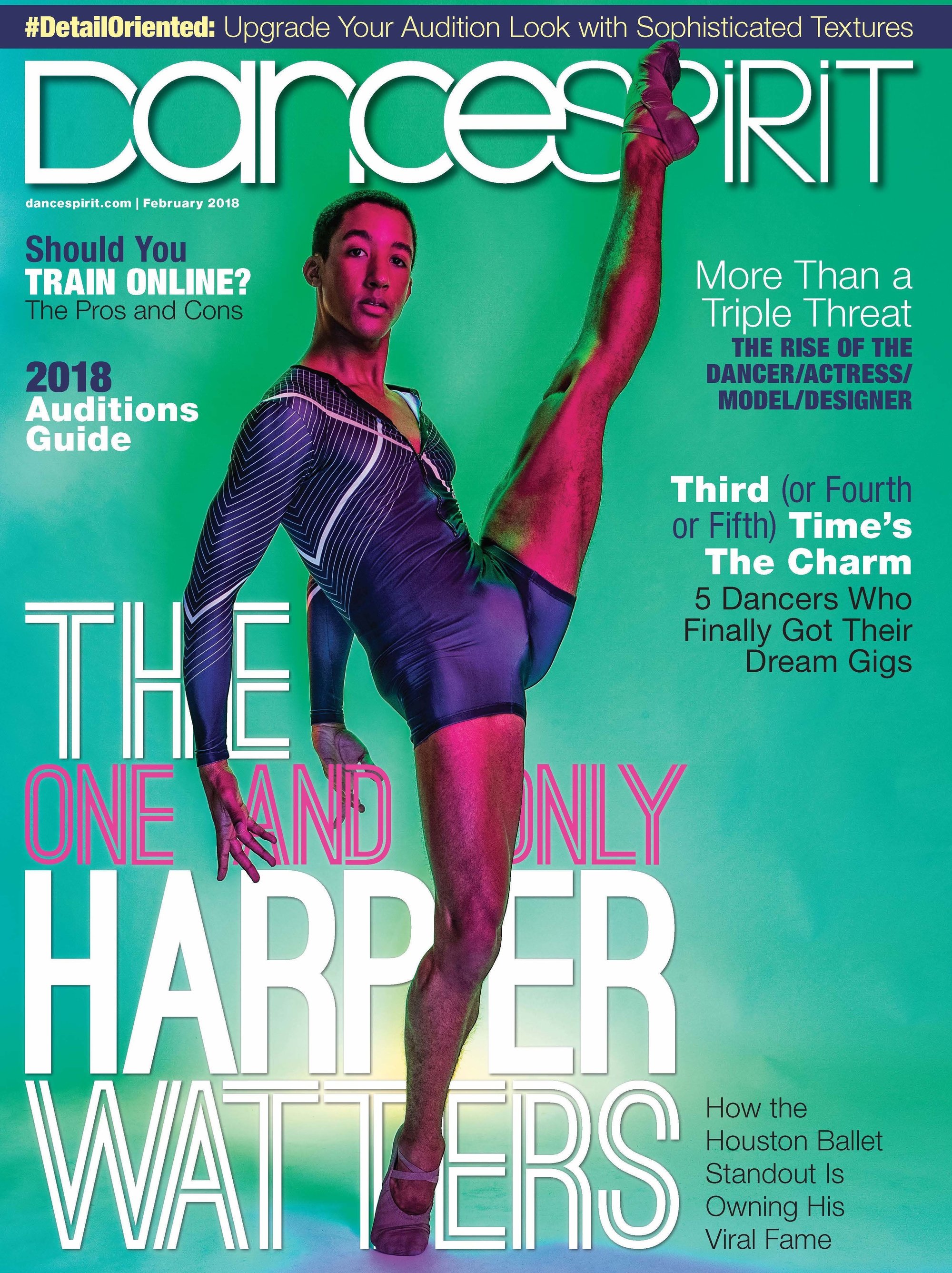 Get Dance Spirit in your inbox