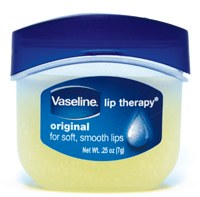 Vaseline Lip Therapy
Love is in the air this month—but that air is positively frigid! When the weather is cold and dry, your lips can become chapped and cracked—not the ideal canvas for that candy-apple red lipstick you'll wear for your next performance, or for a V-day date. We chatted with dermatologist D'Anne Kleinsmith, MD, to get tips for keeping your lips kissably smooth.
Don't lick your lips in an attempt to hydrate them. The salt and acid in your saliva will dry out your lips and the skin around them.
Splash some water on your lips before you apply your lip balm—the balm will seal the moisture in place.
Steer clear of lip balms that include eucalyptus, menthol or camphor. These ingredients can cause dryness and irritation.
To avoid dryness on competition day, try wearing a lip balm or conditioner, like MAC lip conditioner, underneath your lipstick.
If you're acne prone, avoid using a lip balm with a Vaseline base—it can block the pores surrounding your lips.
If your lips are extremely chapped and cracked, normal lip balms may not be strong enough. Try using one percent hydrocortisone ointment on premoistened lips at bedtime for a few nights.
Dr. Kleinsmith's Picks:
Vaseline Lip Therapy: A great basic lip balm.
Eucerin Aquaphor Lip Repair + Protect: The shea butter and castor seed oil make it very hydrating. Plus, it's SPF 30.
Victoria's Secret PRO Smooth FX Lip Scrub & Balm: Use the sugar scrub to exfoliate your lips and apply the balm afterward.
Burt's Bees Tinted Lip Balm: It comes in six different shades for an added pop of color with your lip treatment.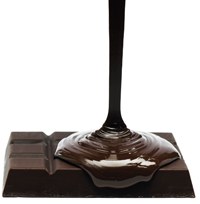 THE DARK SIDE
Avoid a sugar coma this Valentine's Day by enjoying some tasty dark chocolate treats. In moderation, dark chocolate has some pretty awesome health benefits, like improved heart health, reduced diabetes risk and more. Here, the DS editors share their favorite dark chocolate delights.
Dark chocolate–covered strawberries. —Alison Feller, editor in chief 
Dark chocolate–covered almonds. —Josephine Daño, senior art director
Dark chocolate–coated pretzels. —Rachel Zar, managing editor
Plain dark chocolate squares—"the really intense kind, like 70 percent cocoa." —Margaret Fuhrer, associate editor 
Dark chocolate–covered pomegranate seeds. —Michael Anne Bailey, assistant editor, fashion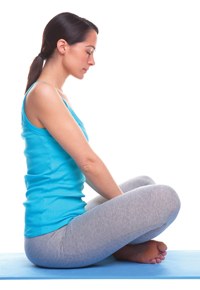 SIT UP STRAIGHT!
When it's dreary outside, it's easy to feel down in the dumps. But keep your head up, because a slight change in your posture can make a world of difference. According to a recent study at San Francisco State University, slouching can make you feel depressed, but perking up your posture boosts your mood and energy levels. So the next time you're counting down the minutes in your last class of the day, sit up a little straighter. You'll feel happier and ready for your after-school rehearsal!
Got an arch cramp? Grab a golf ball! It's the perfect size to roll out aching arches.
via YouTube
It's no secret that ballet in pop culture has sparked its fair share of controversy. Which is why this video from Refinery29, featuring ABT's Isabella Boylston, is not only a super-fun watch, but a breath of fresh air.
Keep reading...
Show less
Jul. 21, 2017 12:26PM EST
via @phil_wright_ on Instagram
Well, this brings class videos to a whole new level! Choreographer Phil Wright and dancer Ashley Liai have been together eight-plus years, but she was still in total shock when he proposed to her mid-dance at Millennium Dance Complex earlier this week. Why? Well, the whole thing was unbelievably perfect.
Keep reading...
Show less
Jul. 21, 2017 11:03AM EST
(Courtesy ABC)
In the dance industry, dancers don't always have a say in what they wear on their bodies. This can get tricky if you're asked to wear something that compromises your own personal values. So what should you do if you find yourself in this sticky situation? We sat down for a Q&A with "Dancing with the Stars" alumn Ashly Costa to answer that very question. Here's what she had to say about the options dancers have surrounding questionable costumes.
Keep reading...
Show less


Get Dance Spirit in your inbox