Jul. 06, 2009 07:14AM EST
This past weekend, I had the privilege of seeing Radio and Juliet performed at Jacob's Pillow. First of all, if you are a dancer and have not made the pilgrimage to the Pillow yet, arrange to do so as soon as possible! It is, as my friend Nancy put it, "the Mecca of dance." Numerous days of dance surrounded by nature—it doesn't get much better!

But back to Radio and Juliet: I must say this piece was perfectly cast. I was amazed at how well the dancers actually fit the choreography. Like the original Romeo and Juliet, there is something for everyone: a swelling love and grueling fight scenes. However, Edward Clug's choreography added an entire new dimension to the piece. I have never witnessed a group's ability to perform spastic, yet controlled, movements, to remain precise as a troupe and to create such interesting, nontraditional shapes with their bodies. The intricate fight scenes were the most impressive part, like something right out of The Matrix! And then there was the Radiohead music, which provided an emotional journey that this generation could definitely relate to. While Radio and Juliet is not commonly performed in the United States, if you ever get the opportunity to see it, do not pass it up!

Leah Morrison in Trisha Brown's If You Couldn't See Me, in which the soloist never faces the audience (photo by Julia Cervantes, courtesy Trisha Brown Dance Company)
Postmodern pioneer Trisha Brown redefined how dance is seen and felt. A founding member of Judson Dance Theater, Brown frequently collaborated with other experimental artists like Yvonne Rainer, Merce Cunningham, Twyla Tharp, and Steve Paxton.
She embraced pedestrian movement, pairing everyday gesture with rhythm and fluidity. "It's liquid," says Wendy Perron, who danced with Brown in the '60s and '70s. "Like a river with many tributaries, water coming out of a faucet, or being on a raft and seeing the water move away in different directions." Brown also pushed beyond stages with choreography in fields, museums—even on the sides of buildings.
Keep reading...
Show less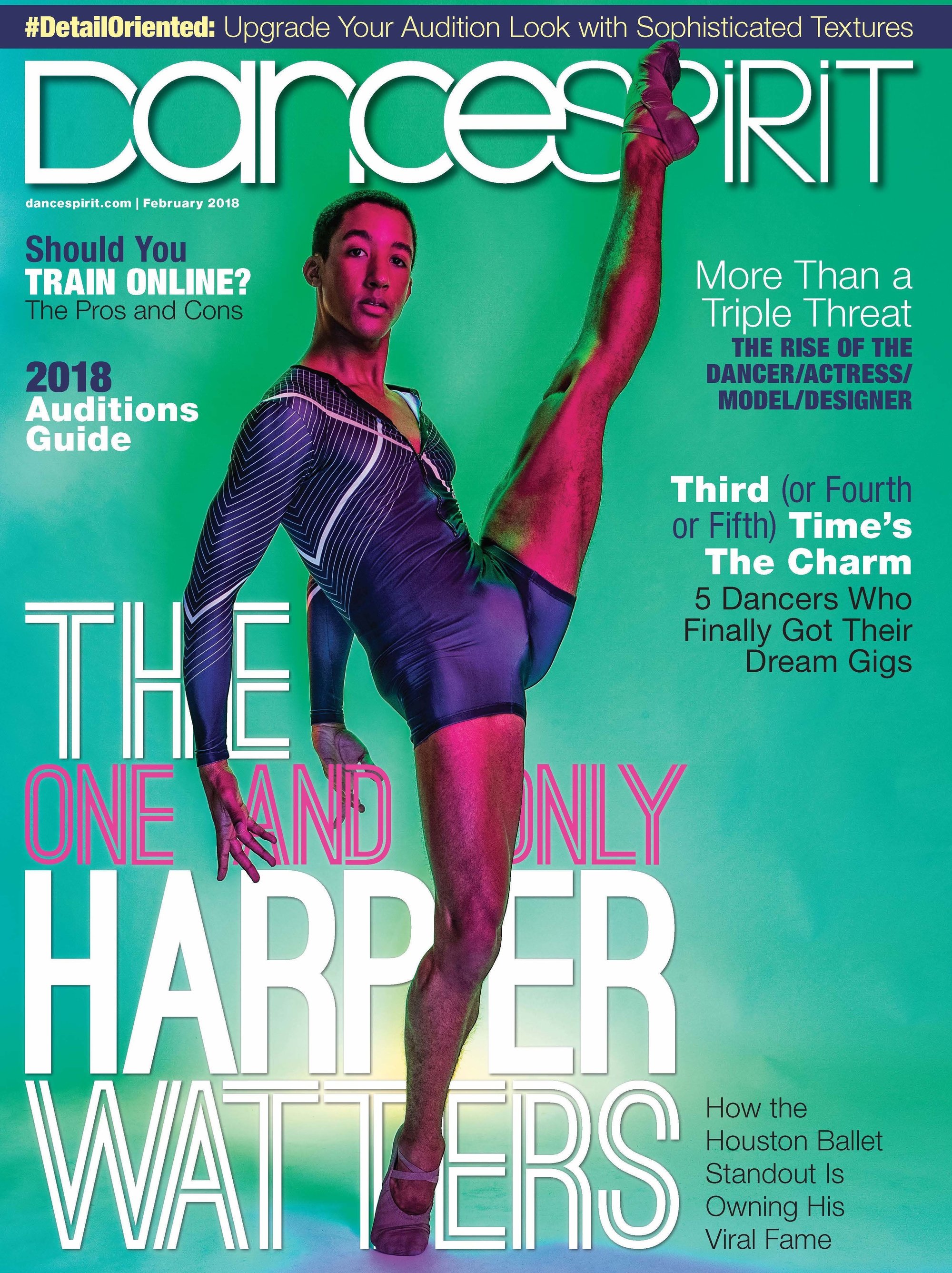 Get Dance Spirit in your inbox