May. 10, 2012 12:07PM EST
Raising the Bar(re) on the Wedding First Dance
Ah, the first dance: that sweet but awkward wedding ritual involving a lot of swaying back and forth self-consciously in a way that might sort of be related to the beat.
Unless, that is, you're Ryan and Frankie van Horn, who kicked off their wedding reception with this choreographed swing routine to Benny Goodman's "Sing Sing Sing":
That is the result of some serious time and love and sweat right there!
There've been a rash of great wedding dance videos recently, from the ironically funny Justin Bieber groomsmen to the truly impressive World Wedding Dance 2012 montage—and then there is, of course, the video that started it all (and its spoof on "The Office"...and its royal wedding spoof). But I think Ryan and Frankie are my favorite. They're not doing this to make people laugh, to become internet famous, to show off. They're just two people who love to dance, and who wanted to share that on a day celebrating how much they love each other. Awesome.
Leah Morrison in Trisha Brown's If You Couldn't See Me, in which the soloist never faces the audience (photo by Julia Cervantes, courtesy Trisha Brown Dance Company)
Postmodern pioneer Trisha Brown redefined how dance is seen and felt. A founding member of Judson Dance Theater, Brown frequently collaborated with other experimental artists like Yvonne Rainer, Merce Cunningham, Twyla Tharp, and Steve Paxton.
She embraced pedestrian movement, pairing everyday gesture with rhythm and fluidity. "It's liquid," says Wendy Perron, who danced with Brown in the '60s and '70s. "Like a river with many tributaries, water coming out of a faucet, or being on a raft and seeing the water move away in different directions." Brown also pushed beyond stages with choreography in fields, museums—even on the sides of buildings.
Keep reading...
Show less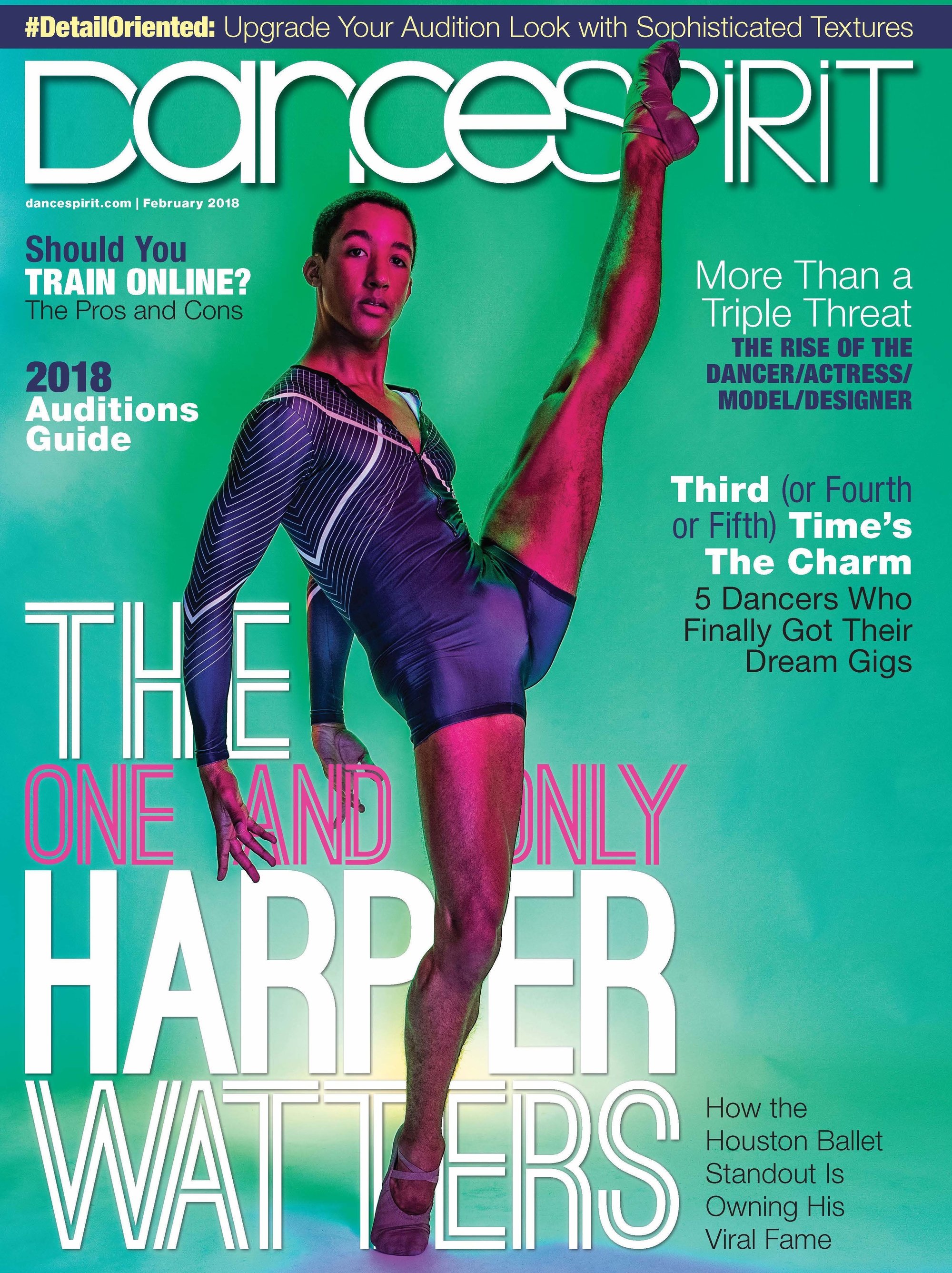 Get Dance Spirit in your inbox