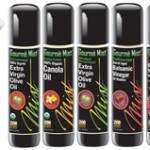 With the new year rapidly approaching and a flurry of holiday gatherings competing for a spot on your social calendar, it's just the right time to think about how to keep your waist in line and your energy levels soaring. When heavy party foods start to weigh you down, a trip to the produce section at your favorite grocery store may be just what your body needs to feel light and keep you full of holiday cheer.
Health officials recommend that an American consuming a 2,000 calorie diet gobble up two cups of fruits and two and a half cups of veggies a day. Unfortunately, The Produce for Better Health Foundation says fewer than 1 in 10 Americans report eating the recommended amount. Worried about not meeting this lofty goal? A well-balanced salad may be the perfect solution. For instance, a salad that includes one cup of dark green lettuce, half a cup of chopped peppers, half a cup of broccoli, five cherry tomatoes (considered half a cup) and one medium carrot will provide your recommended daily dose of veggies and fruits in one bowl. (Check out www.mypyramid.gov/pyramid for more great ways to boost your daily fruit and veggie intake.)
What's All the Hype?
Developing a taste for salads can be a great tool for busy dancers looking for a quick way to take in a lot of key nutrients at once. Fruits and vegetables pack a serious nutritional punch, and salads filled with them are high in disease-fighting vitamins and minerals, such as vitamin C, beta carotene, folate and potassium. Fruits and vegetables are also drenched with phytochemicals (phyto = plant), which help fight colds and relieve sore muscles (they also give produce its color, taste and aroma). Healthy salads are high in fiber, a filling nutrient that will help keep hunger at bay and your digestive tract on track. Some great benefits during this season of indulgence, don't you think?
The Anatomy of the Perfect Salad
There are so many fruits and vegetables available, the possible salad combinations are endless. But beware, not all salads are healthy. For example, if your salad bowl is filled with colorless iceberg lettuce, a few carrot slivers, croutons and a heaping ladle-full of creamy dressing, or your idea of a healthy salad involves the names "Caesar" or "taco," you may need to make over your salad to ensure you're getting the most nutritional bang for your buck–without the muck! Here are some simple tips to help get your salad in shape.
The Perfect Bowl
Start with a huge bowl. Yes, this is one of the few areas where we won't automatically recommend the smallest serving size! In fact, imagine your bowl has a device on the side to measure the nutritional value of your salad: Add healthy ingredients and the points on your meter will increase, but add less favorable elements to your salad, like bacon or creamy dressings, and the points will plummet.
Taste the Rainbow
Color is key. Be sure to add at least one dark green, deep orange, blazing red and bright yellow veggie to your bowl. To satisfy your sweet tooth, toss some chopped fresh fruit into the mix, as well. Grapes, apples and strawberries are especially nutritious and delicious.
It's Not Easy Being Creamy
If creamy is your thing, watch out for most potato salads and cole slaw, but feel free to mix up your own using low-fat mayonnaise or plain yogurt. Yes, mayonnaise can be particularly damaging to the healthy value of a salad, so it would be wise to limit your intake of similar salads, such as egg salad, tuna salad and chicken salad.
Pump Up the Protein
Top your salad with lean proteins to keep you satisfied longer and provide the building blocks for strong muscles. Meats such as turkey, grilled chicken breast, canned albacore tuna packed in water, freshly cooked salmon and swordfish, or hard- boiled eggs can do the trick. Those looking for non-animal-based protein sources should consider adding moderate amounts of tofu, nuts, beans, other legumes or avocado to the mix. Cheese lovers might opt for a dollop of low-fat cottage cheese, or a sprinkle of parmesan, asiago, feta or part-skim mozzarella, each of which will give your greens a serious protein and calcium lift.
Dressing Up
Dressings can make or break a salad. Go for the ones that contain healthy, plant-based oils, such as olive, canola, peanut and flaxseed oil. Keep in mind, even though salad dressings containing these oils are heart healthy, they still check in at 9 to 12 grams of fat for two tablespoons. Consider giving nonfat or low-fat dressings a try, but beware that many of these can have high sugar content. Dressings with no more than three grams of fat and 200 milligrams of sodium per two tablespoon serving are ideal. Yogurt-based dressings are another nutrient-packed option. At restaurants, ask for your salad dressing on the side, so you can monitor the amount you take in. No matter which dressing you choose, it's essential to use it sparingly!
A Little Extra
Finally, to give your salad a crunchy kick, sprinkle a little low-fat granola, wheat germ, ground flaxseed or crumbled pita chips on top. You canalso consider other unique additions, like nuts, seeds, celery salt, fresh ground pepper and even a splash of lemon juice to put a new twist on your favorite fruit and veggie combo.
You now have all the tools to build a healthy and colorful salad–but don't stop there! The beauty of these guidelines is that they're flexible enough to leave you with room to experiment with new combinations all the time. Keep switching the mix to keep your tastebuds tantalized and your cravings on course, and we bet you'll never think of salads as boring again!
Karlyn Grimes, a registered dietitian, holds a dual master's degree in nutrition and exercise phsiology from Boston University and is a faculty member in the Nutrition and Biology departments at Simmons College in Boston.
Win It
Sep. 05, 2017 12:10PM EST
Photos by Erin Baiano
It's time to get your pirouette on! From September 5th to September 30th, we're hosting a contest to find out who's the best turner of them all.

Put together your most impressive turning combo. Post a video online. Share your turns with us and thousands of other dancers around the world. And if our editors think you're the top turner, you'll win a fabulous prize.
Keep reading...
Show less
All of 18-year-old Kaylin Maggard's dreams—from scoring the title of National Senior Outstanding Dancer at New York City Dance Alliance Nationals to winning the 2017 Dance Spirit Cover Model Search—are coming true. And to anyone who knows the gorgeous contemporary dancer, that's no surprise.
From the moment the Dance Spirit staff met Kaylin, it was obvious her humility and talent would take her far. Not only did she go full-out during the photo shoot and class at Broadway Dance Center, but she was always cheering on, laughing with, and supporting her fellow CMS contestants Haley Hartsfield and Michelle Quiner. During the voting period, the social media world was abuzz with praise for her work ethic, positive attitude, and generosity.
Since her CMS trip to NYC, Kaylin's moved from her hometown of Columbia, MO, to the Big Apple for her freshman year at Juilliard, and is busy getting acquainted with the city. As for the future? She's taking it one opportunity at a time, but something tells us we'll be seeing this contemporary queen reach new heights every year.
Keep reading...
Show less
Instagram star Kylie Shea has built a following of nearly 170,000 with her playful workout videos, which combine traditional fitness activities, like jumping rope or running on the treadmill, with pointe shoes and sassy choreography. Shea's effortless cool-girl-next-door vibe and solid ballet technique make her vids totally irresistible.
Now Shea's using her platform to address the body image issues that tend to plague dancers. In a poignant video, she sheds her clothes and tugs at her skin. The caption explains her relationship with her body and the pressure she feels to maintain a certain aesthetic as a dancer.
Keep reading...
Show less
Physical discomfort is inevitable when you're spending tons of hours in the studio every day, but some pain shouldn't be suffered through. "Dancing through pain can make an injury worse and lead to more time away from dance," says Dr. Joel Brenner, medical director of dance medicine at Children's Hospital of The King's Daughters in Norfolk, VA. "Failing to rest and recover when you're in serious pain could even lead to the point where you're unable to dance in the future."
That may sound scary, but there's good news: If you take precautions and listen to your body, many injuries can be stopped in their tracks. The first step? Knowing what's normal—and what's not.
Keep reading...
Show less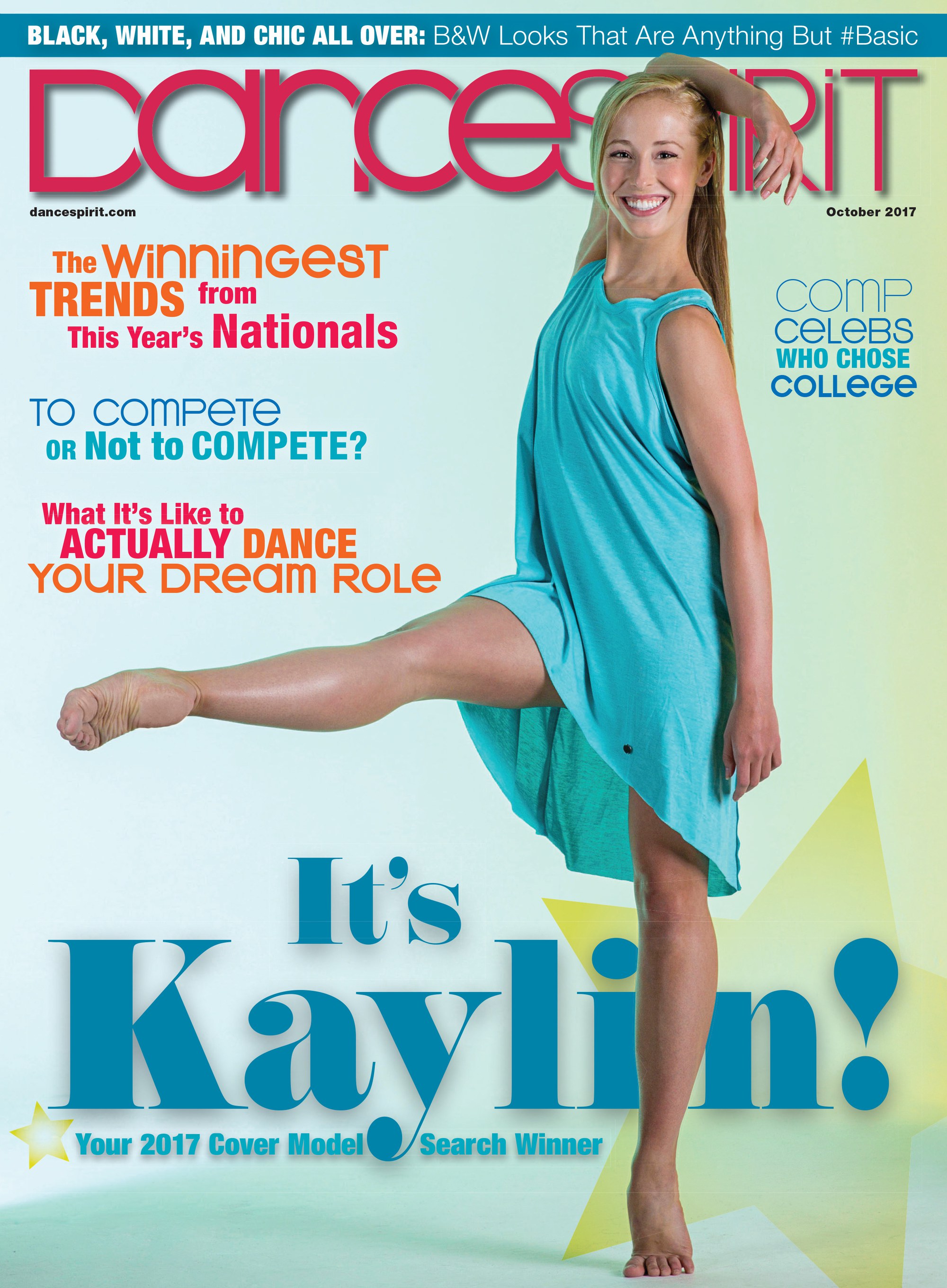 Get Dance Spirit in your inbox