Feb. 01, 2014 06:57PM EST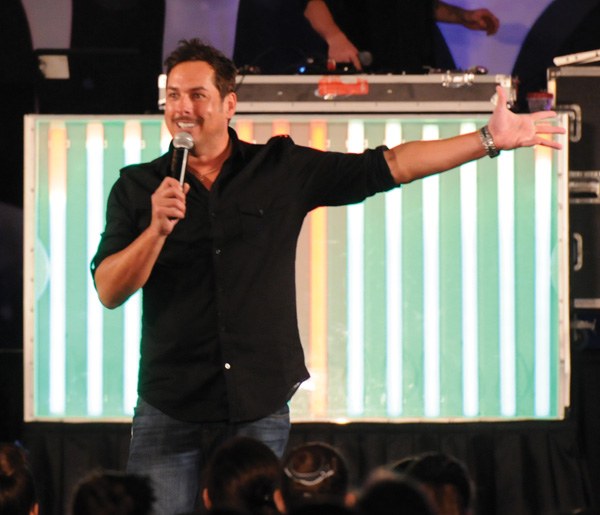 (Break the Floor Productions)
If you're a convention kid, surely you know Ray Leeper. As executive director of NUVO Dance Convention and co-director of The Dance Awards, Leeper is immediately recognizable for his awesomely spiky hair and his fabulous year-round tan. But he's more than just a good-looking guy: Leeper is a sought-after choreographer and master teacher, whose jazz pieces are powerful, provocative and sassy.
Beyond the comp world, Leeper has worked with Elton John, Cher and Queen Latifah, and choreographed commercials for Pepsi, Hyundai, Saks Fifth Avenue and Levi's. Most recently, he's created pieces for "Dancing with the Stars," "The X Factor UK," "America's Got Talent" and "So You Think You Can Dance" (he's the mastermind behind Amy Yakima and Aaron Turner's Season 10 jazz fusion routine). —Alison Feller
Dear Ray,
I know you're freaking out because you're not sure you have what it takes to make it in the dance industry. But deep down, your heart is telling you that you do. GO FOR IT!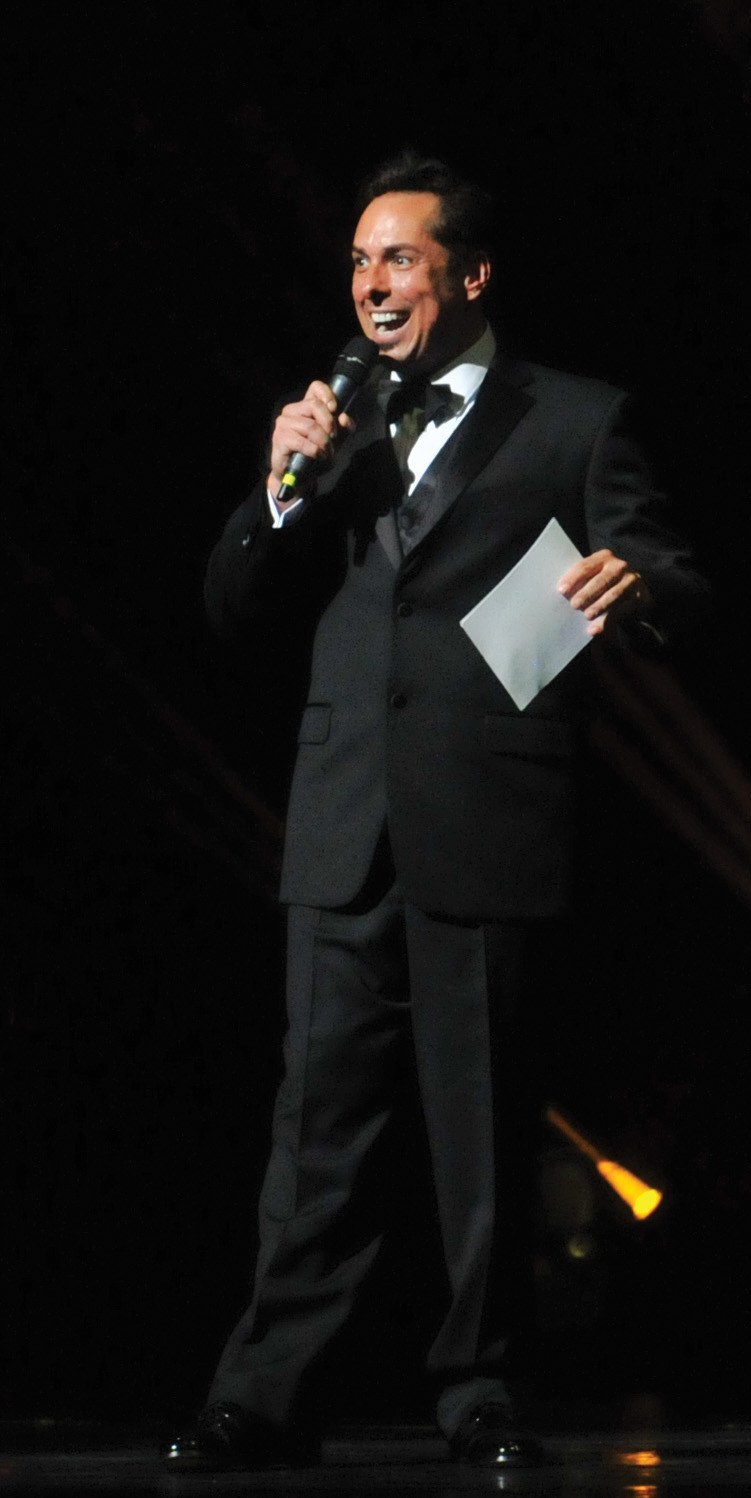 (Break the Floor Productions)
Although it might seem overwhelming right now, please know that if you work really hard, stay focused and take in everything your mentors (or "angels," as you like to call them now) have so graciously offered you along the way, you will certainly go far.
As you begin your journey, you'll be recognized for your talent. But you'll learn that it's equally important to approach your work with professionalism, tenacity, grace, a great attitude and kindness. You will find that these attributes will contribute to your longevity in "the business."
As you progress, you'll be surrounded by the most amazingly talented people, who have the same goals and ambitions as you. Try not to be intimidated! Realize that you are uniquely you, and that everyone has something different to offer. Stick to what you do best. Be authentic to who you are.
When your career picks up, remember to thank the "angels" who helped you achieve success. You didn't get there alone.
Don't freak out, buddy. You got this!
Ray
A still from Polina (Courtesy of Oscilloscope Laboratories)
The French dance film that made waves at last year's Venice Film Festival is heading stateside: Polina opens in theaters on July 21. The story follows a young Russian ballerina-in-the-making, played by dancer Anastasia Shevtsova, who's performed with the Mariinsky Ballet.
Keep reading...
Show less
Erin Carpenter as a Knicks City Dancer (David Safran, courtesy of Erin Carpenter)
The groundwork for Erin Carpenter's company, Nude Barre, began when she was a teenager. At 16, she earned a spot in the residency program at The Kennedy Center in partnership with Dance Theatre of Harlem. "We were required to wear nude—as in, our actual skin tone—tights and shoes," she remembers. Carpenter brought her "sun tan" tights and a pair of pink ballet shoes with her, because that was all she could find. But she wasn't allowed in class because her dancewear didn't match her skin. "I was so embarrassed," she says. "I looked unprepared. I just didn't have the right nudes." Her teacher explained that the dancers dyed their tights and pancaked their shoes.
Keep reading...
Show less
Via @whitneybugs on Instagram
There are dancers and then there are DANCERS! Whitney Jensen, soloist at Norwegian National Ballet, is the latter. The former Boston Ballet principal can do it all. From contemporary to the classics this prima has the technical talent most bunheads dream about. Need proof? Look no further.
Keep reading...
Show less
Jul. 19, 2017 12:53PM EST
Via YouTube
Luis Fonsi and Daddy Yankee's dance inducing hit, "Despacito," is so catchy it should probably come with a disclaimer that warns people of an uncontrollable itch to tap your feet or bob your head. Some might even feel inclined to go all out and break it down. Niana Guerrero is a prime example of "Despacito's" uncanny ability to unleash the red dressed emoji dancer within. 💃🏽 💃🏽
Keep reading...
Show less


Get Dance Spirit in your inbox