Reviving a Jose Limon classic
José Limón's choreography has a quality of earthy nobility, and his work for men often highlights masculine strength, power and sometimes even aggression. One of Limón's all-male works, The Traitor, was just restaged for the first time since 1988, by Limón Dance Company director Carla Maxwell and veteran Limón dancer Clay Taliaferro. The piece was presented in September in NYC's Battery Park before touring to Tennessee, North Carolina and Philadelphia. Below, dancer Bradley Shelver, cast as one of the disciples in the piece, shares his experiences during the rehearsal process. —Kathryn
The Traitor premiered in 1954 at the American Dance Festival in Connecticut. The piece, set to a score by Gunther Schuller, depicts the events that unfolded between Judas Iscariot, Jesus and his disciples. Opening in the Garden of Gethsemane, the action moves to the Last Supper, the arrest of Christ and Judas' suicide. The Traitor features eight men: The Leader (originally danced by Lucas Hoving), The Traitor (danced by José Limón), and a cast of six men who represent the disciples, as well as soldiers and executioners. The men in the 2007 cast had the responsibility of bringing every step and nuance of this modern dance gem back to life.
Limón was inspired to make The Traitor in the 1950s, a time in American history when traitors were imagined everywhere and the McCarthy hearings were in full swing. This atmosphere awakened in Limón the desire to create a work filled with religious and political commentary—he saw parallels between Judas' betrayal of Christ and Joseph McCarthy's campaign to force Americans to systematically betray one another. Of course, none of us in the 2007 cast were alive during the '50s, so we had to do some research to get a better picture of the historical events surrounding the creation of The Traitor. Knowing what propelled Limón to make the dance helped us bring his vision to life again half a century later.
We also needed to establish a community as a cast, so ex-Limón dancer Clay Taliaferro led us on guided improvisations where we awakened our "inner animals"—often quite literally, by growling and stalking each other. We supported one another physically, lifting and heaving our bodies through the air, often with our eyes closed, learning to listen and feel each other. I must admit that at first, letting go and purring like a cat, for instance, was quite difficult, but the exercises helped us bond. Limón's male dancers are of diverse backgrounds, hailing from countries like Guyana, Colombia, South Africa, Tunisia and Mexico, and from states like Texas, California and New York. The mixture of histories and training, not to mention personalities, is not always easy to bring together as a company onstage.
In rehearsals for The Traitor, we found ourselves being asked to reinforce masculine movement stereotypes, drawing on our animal instincts. Limón's work for men is characterized by incredible physicality, the use of the back, and broad, sweeping gestures of the arms. In his all-male works, Limón often used masculine imagery like puffed chests and displays of strength; his works featuring both men and women also show a clear difference between masculine and feminine energies.
Limón was a pioneer of dance theater, and the opportunity to work on something so rich in both sinister and heroic characters has been a gift. I remember something Mr. Taliaferro said to us toward the end of our third week of rehearsals: "You have the information, now wear it." This advice reminded me to not try to emulate the dancers who came before, but to really put myself into the role. It is always a gift for me to be involved with great work and great artists. The experience of working on The Traitor with the Limón company gave me more insight into what it really means to invest oneself in dance, and helped me to truly understand what it is to be a male artist and a lifelong dancer.
Bradley has danced with Ailey II, Elisa Monte Dance, Complexions Contemporary Ballet, Ballet Hispanico and The Limón Dance Company, and is currently a guest artist with Phoenix Dance Theater in the U.K.
Much of Janelle Ginestra's career has been about helping others shine. She's dedicated herself to supporting and cheerleading her partner, WilldaBeast Adams; the emerging talents in their dance company, ImmaBEAST; and the countless dancers she inspires at master classes and conventions. Her YouTube channel has become a launching pad for young talents like "Fraternal Twins" Larsen Thompson and Taylor Hatala, thanks to viral videos featuring Ginestra's creative vision.
But Ginestra's a skyrocketing success in her own right—an in-demand choreographer, a social media influencer, and a dance entrepreneur, building a legacy one eight-count at a time. It's time for her turn in the spotlight. And she's more than ready. "I want to be a legend in whatever I do," she says. We'd argue that she already is.
Keep reading...
Show less
For more on choosing whether to compete or not, click here.
I started dance classes at a young age. By the time I was 3, I was training at The Dance Club, and I grew up there. I started with the basics—ballet and jazz—and eventually added tap, tumbling, contemporary, and hip hop.
Early on, I did compete. I remember my first time: I did a trio at a small local competition, and it got first place. The trophy was as tall as I was, and I loved it. I attended conventions as a mini, and had the opportunity to take classes from Travis Wall, Sonya Tayeh, Andy Pellick, and Joey Dowling-Fakhrieh. There was so much variety—I was in awe.
Keep reading...
Show less
For more on choosing whether to compete or not, click here.
My mom was a dancer growing up, and she went on to become a dance teacher, so I've really grown up in the studio. I started classes when I was 2, and by the time I was 9, I was training at The Dance Club and knew I wanted to dedicate all my time to dance.
Keep reading...
Show less
Win It
Oct. 13, 2017 04:31PM EST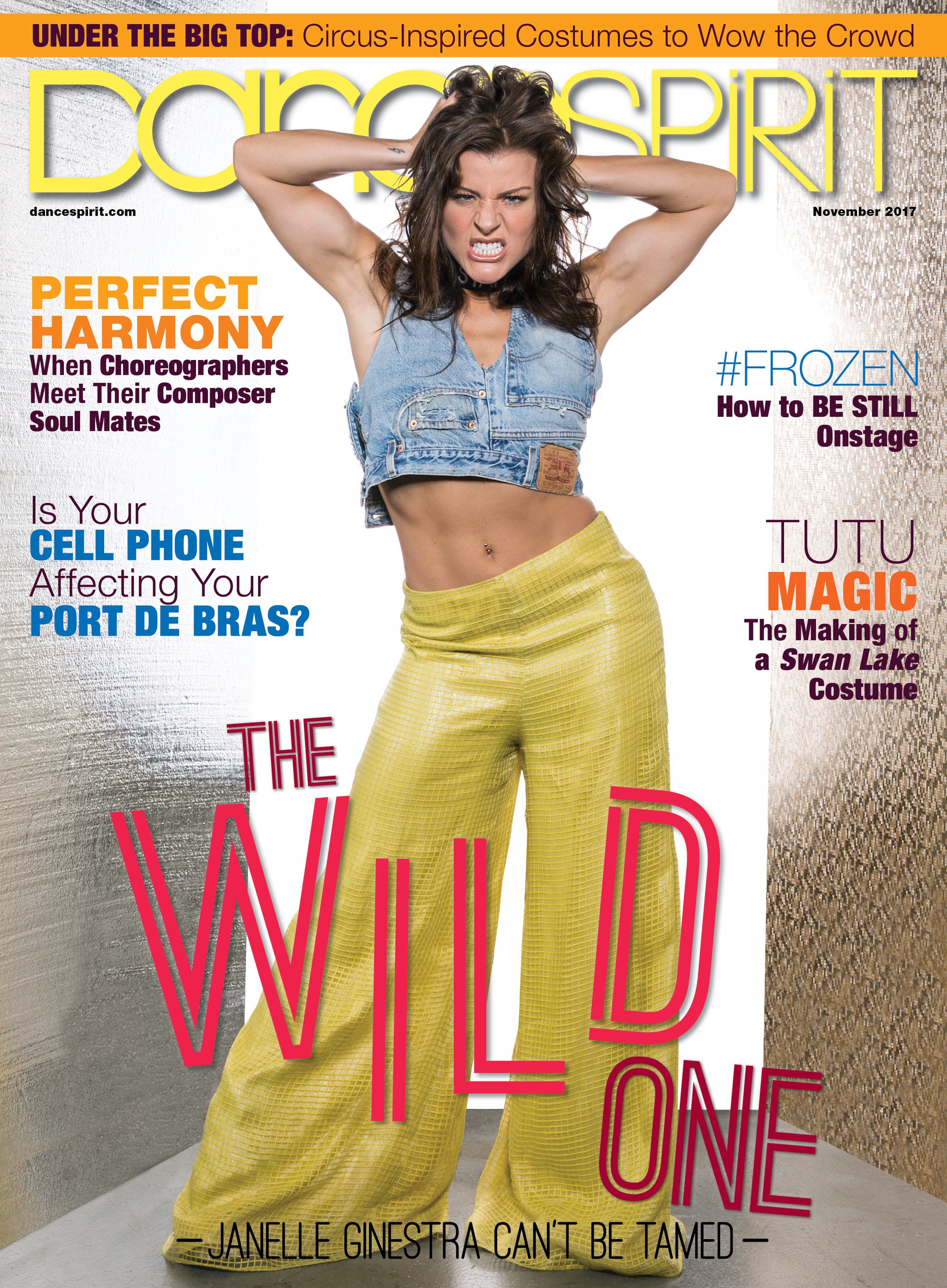 Get Dance Spirit in your inbox