10 Quick Questions with Ruby Castro
Ruby Castro with All-Star partner Paul Karmiryan on "So You Think You Can Dance" (Adam Rose/FOX)
When Ruby Castro became a Top 10 finalist on "So You Think You Can Dance" Season 13, she was a fresh, feisty new face to most at-home viewers. But in the dance world—particularly on the ballroom circuit—Ruby was already a household name. Miami-based Ruby grew up as a belle of the ballroom: Her parents, Manny and Lory Castro, are veritable superstars of the scene. They're the owners of Dance Town, an ultra-competitive studio in Doral, FL, and raised Ruby to follow in their furiously fast footsteps. Before she graced the "SYT" stage, Ruby had already been named a U.S. Junior Champion in Latin Ballroom, and competed on "America's Got Talent"—twice!
So, we know she's talented, we know she's versatile, we know she's stunning, and we know she can dance. But here's what you may not know about Ruby.
---
1. What's the first thing you do when you wake up in the morning and the last thing you do before bed every night?
The first thing I do when I wake up in the morning is go back to sleep, because I really am not a morning person! The last thing I do before I go to bed is watch a minimum of 20 YouTube videos. I'm obsessed with makeup tutorials!
2. What are three things you eat every day?
Tequeños, café con leche, and raspberries
3. What are three things you can't dance without?
My inhaler, a tennis ball to roll out my muscles, and my international dance shoes
4. In your very expert opinion, what's the best dance movie of all time?
On the Town
5. If you were given an hour to take class from ANY instructor — living or dead — who would you choose?
Ohad Naharin
6. What's the coolest place you've ever performed?
Blackpool Dance Festival
7. What songs are in heavy rotation on your playlist right now?
"Some Other Spring" by Billie Holiday, "Misty" by Johnny Mathis, and "Sweet Dreams" by The Eurythmics
8. Other than dance, what's your favorite way to work out?
I don't work out in any other way than dancing!
9. What's your favorite way to spend a Sunday?
I love spending my Sundays at dance conventions. After a long week, it's the perfect way to wrap it all up.
10. What has been the single greatest moment in your dance career so far?
One of the greatest moments in my dance career so far is making it to the Top 10 on "So You Think You Can Dance." It was such an incredible experience, and something I will remember forever.
Related Articles Around the Web
(From left) Mean Girls dancers Riza Takahashi, Ben Cook, Kamille Upshaw, Jonalyn Saxer, DeMarius R. Copes, and Stephanie Lynn Bissonnette (photos by Erin Baiano)
Get in, losers. We're going to Broadway.
OK, not losers, actually—more like the bajillion die-hard fans of Tina Fey's 2004 cult hit Mean Girls, who've been wearing pink every Wednesday since a musical adaptation of the film was first teased back in 2013.
Now their world is like a cake filled with rainbows and smiles, because Mean Girls the musical, which had a trial run in Washington, DC, last fall, is set to open at Broadway's August Wilson Theatre April 8. And in a very grool twist, it turns out the show—with direction and choreography by Casey Nicholaw and a book by Fey herself—is delightfully dancey.
Keep reading...
Show less
Lloyd Knight perform ing in Martha Graham's Night Journey (photo by Brigid Pierce, courtesy Knight)
Principal Lloyd Knight has become a true standout in the Martha Graham Dance Company thanks to his compelling presence and dynamic technique. Knight, who performs leading roles in iconic pieces like Appalachian Spring and Embattled Garden, was born in England and raised in Miami, where he trained at the Miami Conservatory and later graduated from New World School of the Arts. He received scholarships to The Ailey School and The Dance Theatre of Harlem School in NYC and joined MGDC in 2005. Catch him onstage with MGDC during its New York City Center season this month. —Courtney Bowers
Keep reading...
Show less
University of Minnesota Dance Team (courtesy University of Minnesota)
They say there's no "I" in "team"—and nowhere is that truer than the world of college dance teams, where precision reigns, uniformity is key, and a single misstep from any given "I" can cost a group a championship trophy. So it's unsurprising that securing a spot on one of the best dance teams in the country is no easy feat.
Members of these highly athletic teams rehearse for hours every week—on top of academic classes and commitments—and perform at football and basketball games, annual concerts, and nationally televised competitions (hi, ESPN). And "no I" rule notwithstanding, each of these top teams is made up of highly trained, highly technical, highly hard-core individuals, who come together to create a ready-for-victory pack.
These six teams aren't one-off success stories—they're consistently strong, and earn the top spots at major competitions like UDA and NDA nearly every year. Up for the challenge? Here's what to know before you go to auditions.
Keep reading...
Show less
Alicia Vikander in Tomb Raider (Warner Brothers)
Keep reading...
Show less
Photo by Travis Kelley, courtesy Kathryn Morgan
In our "Dear Katie" series, former NYCB soloist Kathryn Morgan answers your pressing dance questions. Have something you want to ask Katie? Email dearkatie@dancespirit.com for a chance to be featured!
Dear Katie,
I'm a hip-hop and jazz dancer, and I want to get involved in the commercial-dance world. I've never studied ballet, but people keep telling me I "have to" take ballet classes if I want to make it professionally. Is that really true? My family has limited money for dance classes, and I have to be careful about how I spend it.
Sarah
Keep reading...
Show less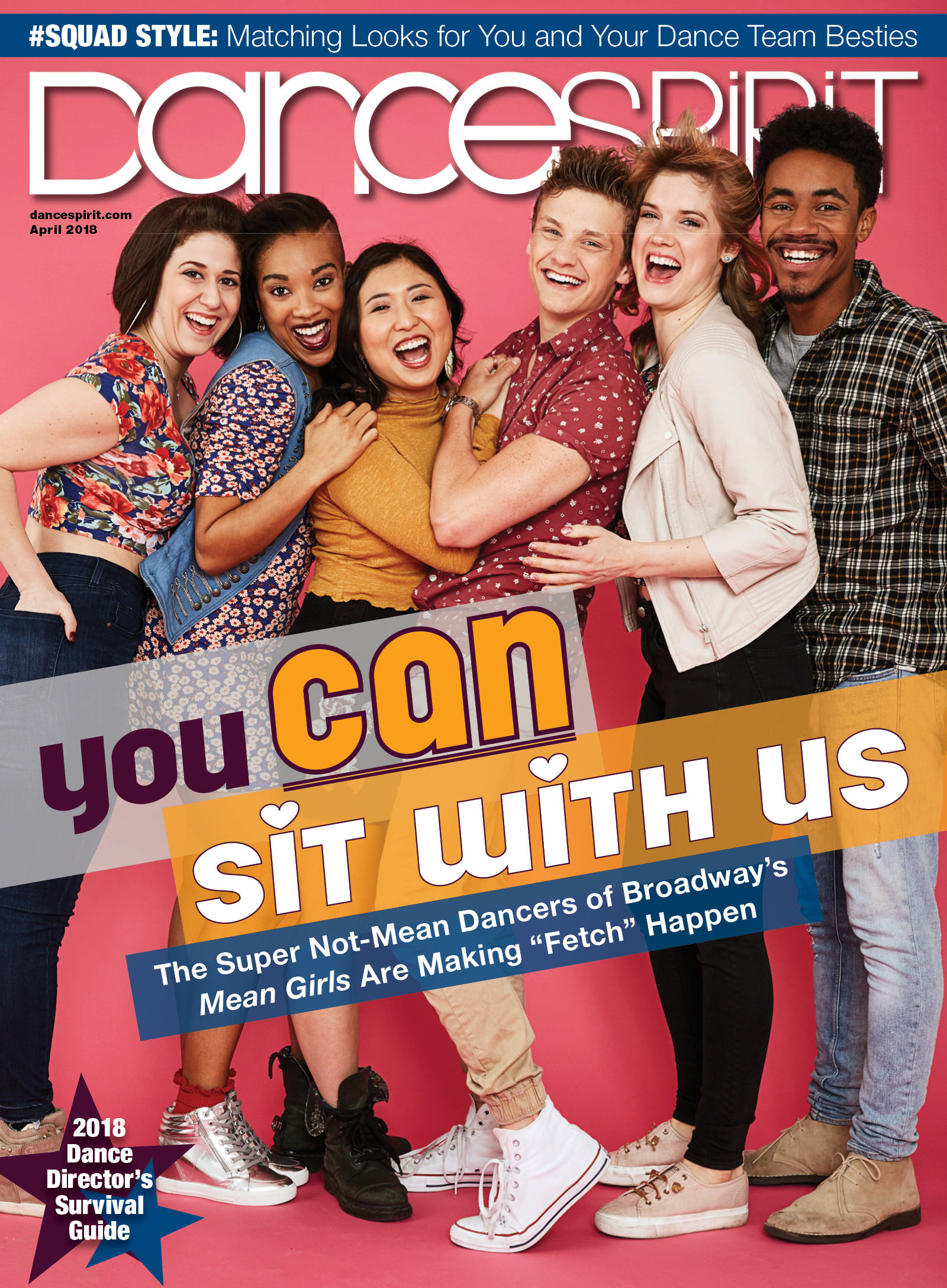 Get Dance Spirit in your inbox