Feb. 15, 2012 11:25AM EST
Sara Mearns' Top 10 Reasons to Love Ballet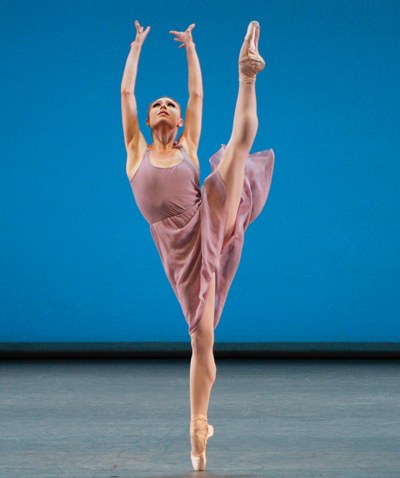 The New York City Ballet principal in Dances at a Gathering (Photos by Paul Kolnik)
1. You find out something new about yourself every day. Whether it's good or bad, a strength or weakness, something physical or emotional, ultimately you grow stronger from it.
2. You get into fierce shape!
3. When you're onstage, you get to create a fantasy world all your own.
4. You get to sparkle from head to toe—from your hair and headpiece to your makeup, costume and shoes.
5. Ballet made me realize that you can't be perfect. Perfection doesn't exist, and why would you want it to? Perfect is boring and leaves no room to grow or to reach higher places.
6. As a ballerina, you get to dance to the most beautiful and amazing music—the kind that gives you goosebumps.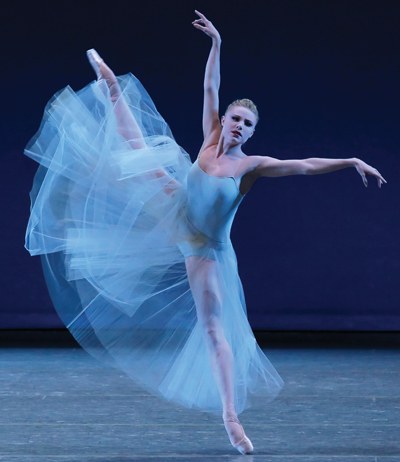 Mearns in Serenade
7. Creating a partnership with someone onstage is one of the most sacred and personal aspects of being a ballet dancer. You come to understand what trust truly means.
8. You get to meet interesting people from all around the world. These people are creating something brand-new—and they could be creating it on you.
9. You get to travel the world and perform in amazing venues, from the oldest opera house in France to outdoor stages on the cliffs of Italy.
10. The most important reason why I love ballet is the opportunity I have to be a positive mentor for the younger generation. I get to inspire young dancers to follow their passions and to allow the art of ballet to continue on.
Sara Mearns and Chase Finlay in Pontus Lidberg's "The Shimmering Asphalt" (via @saramearns on Instagram)
We've said it before and we'll say it again: New York City Ballet principal Sara Mearns is some SERIOUS #goals. Her strength and power onstage borders on superhuman. But what's extra magical about Mearns is that she really puts in the fitness and cross-training work outside of the rehearsal studio. And she's overcome her fair share of injuries. Which is why she was the perfect source for Vogue's latest ballet fitness story.
Keep reading...
Show less
Jul. 23, 2017 07:00AM EST


Get Dance Spirit in your inbox