School Buzz: UNCSA Teams Up With ABT
UNCSA Teams Up With ABT
Wish you could get the world-class training of the Jacqueline Kennedy Onassis School at American Ballet Theatre without the hustle and bustle of NYC? Now you can. This fall, the University of North Carolina School of the Arts (UNCSA) School of Dance becomes JKO's exclusive affiliate school. UNCSA School of Dance will begin to use ABT's National Training Curriculum in its preparatory, high school and collegiate divisions.
As part of the agreement, all UNCSA ballet faculty will be trained and certified in the ABT curriculum, and the students will be offered regular master classes from ABT staff and faculty. ABT executive director Rachel S. Moore will advise UNCSA and she says the partnership effectively makes UNCSA like a second campus for JKO. "Every student from both schools will also be monitored and evaluated for potential membership in the studio company, the primary feeder into ABT," Moore says.
Pace's New Commercial Dance Major
Calling all comp kids! This fall, Pace University in NYC is launching a new commercial dance program designed to train dancers who want to work professionally on both coasts. Rhonda Miller, Pace's director of dance, says her experience as a teacher on the convention circuit helped her to see the need for this program. "Most college dance programs are ballet- or modern-based," she says. "While those are of the utmost importance, I still find that many of the studio-trained students I meet are frustrated because they can't continue focusing on the styles they grew up studying."
Courtney Taylor, a senior acting major at Pace, plans 
to add a second major in commercial dance this fall. 
She feels that the new program will help her to become a more well-rounded performer. "Rhonda's philosophy has to do with the fact that she wants dancers to be able to work and get paid for their art," Courtney says. "I think that's something many other college programs just brush over."
Dancers in the program will take all of the academic classes required to earn a liberal arts degree, along with a variety of technique classes, including ballet, modern, contemporary, hip hop, tap and theater dance. Students will also attend regular seminars designed to help them develop the practical skills they need to survive in the industry—everything from working on-camera to editing music and creating resumés.
Leah Morrison in Trisha Brown's If You Couldn't See Me, in which the soloist never faces the audience (photo by Julia Cervantes, courtesy Trisha Brown Dance Company)
Postmodern pioneer Trisha Brown redefined how dance is seen and felt. A founding member of Judson Dance Theater, Brown frequently collaborated with other experimental artists like Yvonne Rainer, Merce Cunningham, Twyla Tharp, and Steve Paxton.
She embraced pedestrian movement, pairing everyday gesture with rhythm and fluidity. "It's liquid," says Wendy Perron, who danced with Brown in the '60s and '70s. "Like a river with many tributaries, water coming out of a faucet, or being on a raft and seeing the water move away in different directions." Brown also pushed beyond stages with choreography in fields, museums—even on the sides of buildings.
Keep reading...
Show less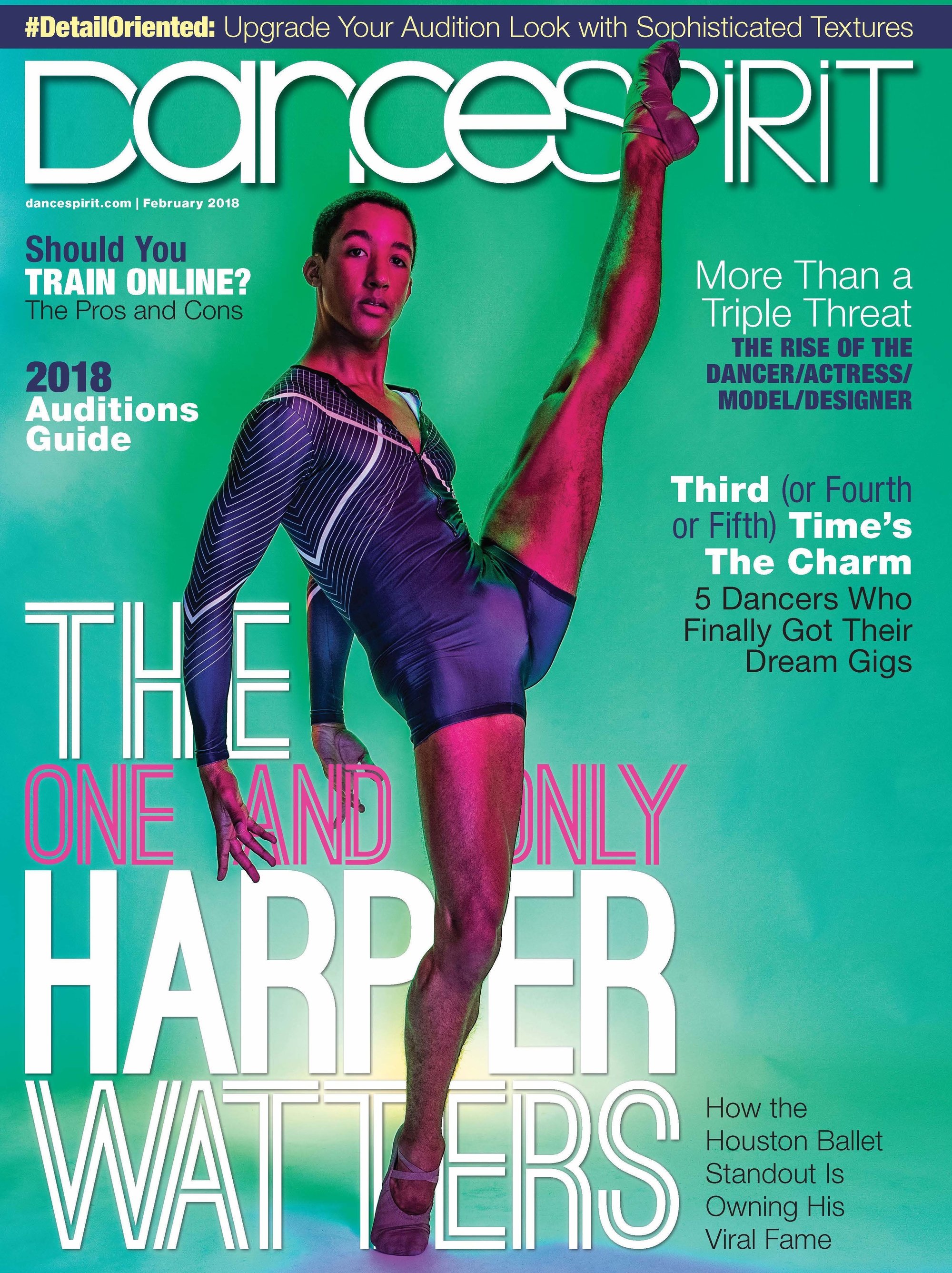 Get Dance Spirit in your inbox