School Buzz: Über-Awesome Utah
Über-Awesome Utah
This past December, 10 young ballerinas' dreams came true when they were cast as Clara in the Radio City Christmas Spectacular. Three of the chosen ones hail from Utah—two from the same dance studio! Alexia Meyer, who danced in the Nashville production, and Megan Skalla, who danced in the Chicago and St. Louis productions, are both from The Dance Club in Orem, UT. Courtney Forbes, from Wasatch Dance Center in Heber City, danced Clara in the 18-city tour. Utah's got talent, no Clara-fication necessary.
American College Dance Festival 2009
Do you want to get dancin' with your college peers? The American College Dance Festival is an annual conference for college and university dance departments geared toward sharing creativity. The three- to four-day conference consists of workshops, master classes and panels. Students are also provided with the outstanding opportunity to present their own work before a professional adjudication panel or in an open forum. Currently, the ACDFA hosts conferences in 10 different regions of the U.S.: Central, East Central, Mid-Atlantic, New England, North Central, Northeast, Northwest, South Central, Southeast and Southwest. For more: acdfa.org —Kathleen Glynn
MYB's New Home
This past winter, Manhattan Youth Ballet, a part of Studio Maestro, moved into a new home—the Manhattan Movement and Arts Center. MMAC is a beautiful, state-of-the-art facility consisting of five studios, each complete with sprung marley flooring, temperature-controlled environments, acoustically balanced walls and cathedral ceilings. The MYB christened its location change with a performance in MMAC's intimate, 170-seat theater, which is equipped for a variety of lighting and audio needs. The space, which also holds open classes, like jazz funk, Broadway jazz and Pilates, looks something like what we imagine as dancer heaven!
A Year for Celebration
This year, The Cassandra School is celebrating its 30th birthday! Over the years, Cassandra Shore has traveled the world to provide students with the best understanding of the authentic technique and cultural influence of Middle Eastern dance. Her company, the Jawaahir Dance Company, which incorporates a mix of contemporary and Middle Eastern–style dance, will also celebrate its 20th birthday this year! Want to know more about the school? Go to jawaahir.org for info. —Abby Gold
Much of Janelle Ginestra's career has been about helping others shine. She's dedicated herself to supporting and cheerleading her partner, WilldaBeast Adams; the emerging talents in their dance company, ImmaBEAST; and the countless dancers she inspires at master classes and conventions. Her YouTube channel has become a launching pad for young talents like "Fraternal Twins" Larsen Thompson and Taylor Hatala, thanks to viral videos featuring Ginestra's creative vision.
But Ginestra's a skyrocketing success in her own right—an in-demand choreographer, a social media influencer, and a dance entrepreneur, building a legacy one eight-count at a time. It's time for her turn in the spotlight. And she's more than ready. "I want to be a legend in whatever I do," she says. We'd argue that she already is.
Keep reading...
Show less
Win It
Oct. 13, 2017 04:31PM EST
Daphne Lee is a queen, and not just in the "OMG Girl Boss Alert" sense of the word. She's an actual queen—a beauty queen. Crowned Miss Black USA in August, she's been doing double duty as she continues to dance with the Memphis based dance company, Collage Dance Collective. Lee's new title has given her the means to encourage other black girls and boys to pursue their dreams, while also pursuing dreams of her own. The scholarship money awarded with the pageant title will assist her as she earns a Masters of Fine Arts degree at Hollins University.
Keep reading...
Show less
When a choreographer finds a composer whose music truly inspires her, it can feel like a match made in dance heaven. Some choreographers work with the same composers so frequently that they become known for their partnerships. New York City Ballet soloist and resident choreographer Justin Peck, for example, has tapped composer Sufjan Stevens numerous times (last spring, the two premiered The Decalogue at NYCB, to rave reviews); L.A. Dance Project's Benjamin Millepied's working relationship with composer Nico Muhly has spanned a decade and two continents; and when tap dancer Michelle Dorrance premiered the first-ever Works & Process Rotunda Project, a site-specific work for New York City's Guggenheim Museum, last year, percussionist Nicholas Van Young was by her side as an equal partner. Successful collaborations require compatibility between artists, direct and honest communication, and flexible, open minds. But when the stars align, working with a composer can be extremely rewarding.
Keep reading...
Show less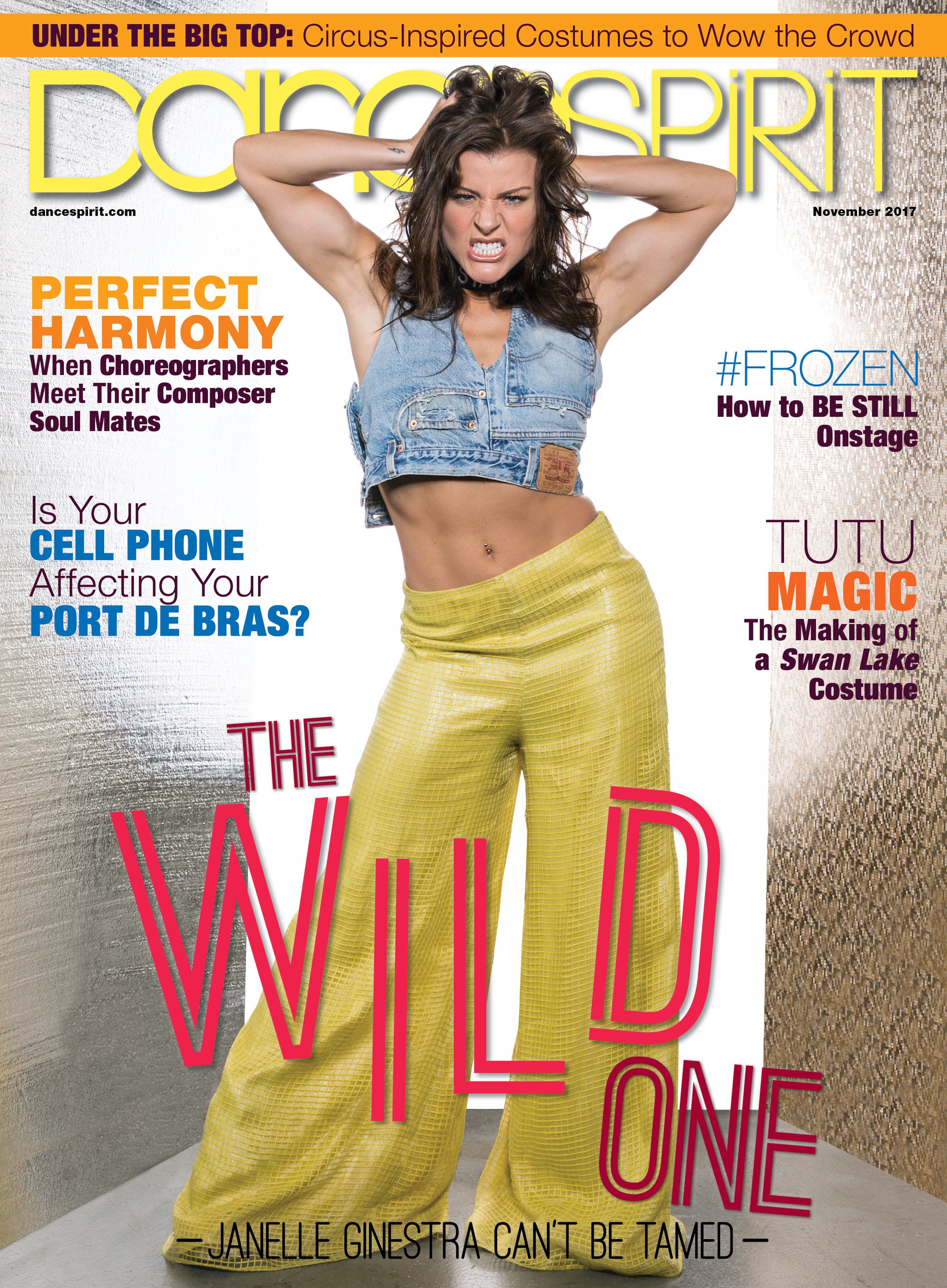 Get Dance Spirit in your inbox