YoungArts Names Silver Winners
What do Desmond Richardson, Matthew Rushing and Sarah Lamb have in common? The National Foundation for the Advancement of the Arts' YoungArts program recognized each for their dance talents early in their careers. This year, eight new dancers are being honored with the organization's Silver Award based on their performances during the annual YoungArts Week, held in January. The prize includes $5,000 and the chance to travel to NYC for an additional week of workshops this spring. —Colleen Bohen
The 2010 Silver Award-winning dancers are:
Kristina Bentz—Jupiter, FL
Kiera Daley—Miami Shores, FL
Austin Goodwin—Plano, TX
Jacquelin Harris—Charlotte, NC
Gianni Howell—Coral Springs, FL
Robert Moore—Porter, TX
Ida Saki—Plano, TX (DS October 2009)
Amanda Vercamen—Ocoee, FL
African Inspirations at Vassar College
This month, Vassar College's repertory company is teaming up with the Ad Deum Company of Texas and students from the Ailey School in NYC to perform The Griot Dance. The show will feature a collection of African-inspired works choreographed by the college's dance chair, Stephen Rooks.
Rooks tells DS that the program is his artistic response to his experiences visiting Africa. He describes the show as "autobiographical and personal rather than a historical presentation."
In addition to traditional African drumming and dance, the evening will include music ranging from contemporary African to neoclassical styles. Rooks says, "This is my response as a modern dancer, using modern and Western music."  —Ashley Rivers
Johns Hopkins Brings Ballet to Baltimore Boys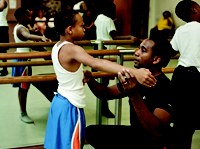 Watch out Billy Elliot: There are some new ballet boys hitting the scene. The Peabody Institute of the Johns Hopkins University in Baltimore, MD, is about to conclude the inaugural year of its Estelle Dennis/Peabody Dance Training Program for Boys. Aimed at Baltimore-area males ages 9-15, the program provides free weekly ballet classes to promising students who otherwise might not have had access to training. It also introduces the boys to dance forms such as contemporary and hip hop. Eventually, boys who demonstrate growth and commitment are invited to take additional dance classes with other Peabody Institute dancers.
According to Barbara Weisberger, artistic advisor of Peabody's dance program, nearly 70 boys showed up to audition for the program last spring, a number that far exceeded expectations.
Twenty-four students were admitted to the program last fall, and 19 were still enrolled as of January. Weisberger explains that strict policies regarding attendance, class conduct and technical progress account for the decrease in class size. However, she says she considers the program to be a success because of the significant growth she has witnessed in some of the most dedicated students. One dancer has already been invited to take four extra classes. "It's wonderfully gratifying," Weisberger says.
The program is set to expand in the 2010–11 school year, with this year's students continuing their training and a new group starting at the beginning. Auditions will be held next month. Visit www.peabody.jhu.edu for details.  —Colleen Bohen
New School Performs Sokolow Work
Jim May, artistic director of the Sokolow Theatre Dance Ensemble, and Lauren Naslund, an Ensemble dancer, are working with students at Eugene Lang College, The New School for Liberal Arts in NYC to reconstruct Lyric Suite, a work by legendary modern dance choreographer Anna Sokolow. The piece will be performed on April 30 and May 1 in commemoration of what would have been Sokolow's 100th birthday.
Emily Skillings, a senior dance major, says the piece is both physically and emotionally challenging, but she tells DS that she's excited to perform such a well-known work. She explains that the choreography contains a lot of familiar dance vocabulary, but that Sokolow always expected dancers to make each movement their own, even something as common as a battement. "It's hard to imbue traditional movement with our own feelings, to make it seem like more than just lifting your leg," Skillings says.
The performance marks the culmination of a year-long residency by May. According to the school, a different distinguished artist is invited to take up a similar residency each year. Previous artists have included Martha Graham and William Forsythe. —Colleen Bohen
Apr. 11, 2017 04:18PM EST
Welcome to the new dancespirit.com—a completely addictive way to enjoy our top-notch dance content.
It's got all the stuff you've always loved: gorgeous images of your favorite dancers, internet-breaking viral videos, thoughtful technical advice for dancers of all styles, effective health and wellness tips, crazy-good giveaways. And now there's a lot more of it—right at your fingertips.

We've invested in the latest technology to produce a brilliant digital experience, using the powerful tools for social discovery and engagement developed by our partner, RebelMouse. They know what they're doing, guys.
Produced by the editors and writers you trust. Powered by RebelMouse. BOOM.
Remember when getting a selfie/making a dance video in the Rain Room was the coolest of cool-kid things to do? Now there's a fabulous new place to create Instagram magic: The Attention Room, an immersive exhibit in L.A. promoting Charlie Puth's newest single, "Attention." It's basically a big black box filled with crazy LED projections that make you look like you're suspended in a disco queen's re-imagining of deep space.
Naturally, genius filmmaker/ultimate cool kid Tim Milgram just made a dance video there. And he casually brought Jade Chynoweth, Sean Lew, Jake Kodish and Jason Glover (to name just a few) along for the ride.
Keep reading...
Show less
When über-talented duo Chelsie Hill and Josh Killacky dropped their collab video a few weeks back, we were blown away—and so was Ellen DeGeneres. Naturally, DeGeneres (who's not-so-secretly the biggest dance fan ever) invited them to perform "Ellen" and the result was absolutely incredible.
Hill and Killacky have top-notch chemistry, their musicality is #onpoint and the choreo is so beyond perfect. We can't stop watching—see for yourselves:
Keep reading...
Show less
Apr. 26, 2017 05:54PM EST
Joe Toreno
If you follow ballet darling Juliet Doherty on Instagram—which you probably do—you already know that the two-time Youth America Grand Prix gold medalist is a self-proclaimed "plant-powered ballerina." Doherty has followed a vegan diet for four years now, and though she never forces her lifestyle on her followers or IRL friends, she does love sharing her daily eats and the plant-based meals and snacks that help her perform at her best. Curious as to what that entails? Here's a day in the life of Juliet's meat-and-dairy-free diet.
I always start my day with a big glass of water.
Today, I squeezed the juice of half a lemon in because I have a lemon tree in the yard and a surplus of them to use! I love adding lemon not only for the flavor, but also because they are alkalizing to the body and help restore a balanced pH, they add extra vitamin C to your diet to fight against colds and the flu, and they increase peristalsis, which helps eliminate waste from the body, and cuts down on that bloated feeling.
Then it's oatmeal for breakfast.
Rolled oats are a go-to breakfast food of mine. They're filling, and the complex carbohydrates along with the protein from the oats gives me sustained energy. Plus they're quick and easy to cook!
Here are all the ingredients I used for my breakfast:
1⁄2 cup rolled oats
2 tbsp ground flaxseed
1 cup frozen organic blueberries
1 banana
2 tbsp maple syrup
I add ground flaxseed for some good omega-3 essential fats. Even Gandhi once said, "Wherever flaxseed becomes a regular food item among the people, there will be better health." I try to incorporate a bit of flaxseed into my food each day either in oats, a smoothie or even salad. The blueberries and banana each have their benefits: antioxidants, fiber, vitamins, minerals, the list goes on and on. I always have different fruits with my breakfast, and they make the oats taste sweeter. Natural maple syrup contains trace minerals like zinc, but I really just added it because it's sooo delicious. This all keeps me fueled through three hours of rehearsal in the morning.
Next up: a quick snack before technique class.
I had an apple and 16 oz. of coconut water with a scoop of chocolate plant protein. Fruit is such a great option for fast energy because your body digests it quickly. I love coconut water, which replenishes the electrolytes lost while sweating. Sometimes I add a bit of plant protein powder if I feel like I want more protein that day. The protein powder I use is a blend of proteins sourced from peas, brown rice, and hemp. Nutrient dense and yummy!
After class, it's time for lunch.
I got lunch from a smoothie bar. I love smoothies because you can pack a lot of nutrition in and you won't feel stuffed while you're dancing. Here's what was in my green smoothie:
1 large banana
1 cup mango
1 cup kale
1 cup spinach
1 tbsp coconut butter
16 oz coconut water
Then it's time for a two-hour pas de deux class, followed by dinner.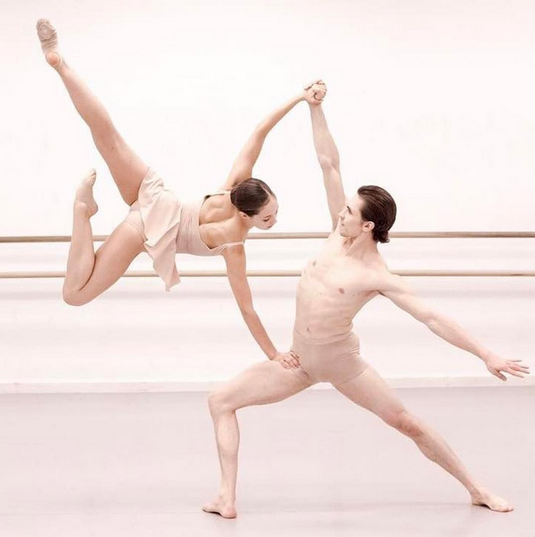 Finally, time to go home and have dinner! I kept it quick and simple tonight by making a salad and popping a sweet potato in the oven. My salad was super high-protein and took less than five mins to put together. Here's what I ate:
1 large handful of arugula
1⁄2 head of romaine heart lettuce
2 stalks of celery
2 cups of garbanzo beans
1⁄4 cup raw sprouted pumpkin seeds
2 tbsp fig balsamic dressing
1 large baked sweet potato
Everyone knows how important it is to get your greens each day. Maybe I'm weird, but I love salads and enjoy the taste of fresh raw veggies. Beans and lentils are so good for you, so I aim to have at least a cup a day. By using two cups of garbanzo beans in my salad I added 30 grams of protein! I topped my salad with some raw sprouted pumpkin seeds. Studies have shown that sprouting seeds boosts their nutritional value and makes them easier to digest. Today I opted for a dressing without oil, but other times when I have fewer fats throughout the day I like to add a little olive oil to my salad.
I'm not afraid of fats!
Natural plant fats such as avocados, nuts and seeds are necessary for the mind and body to function properly. Especially as highly active people, we need fats to recover and repair.
An extra active day requires a stretch and a late-night snack.
If I have time, I like to stretch at night. I feel that helps me sleep better, because my muscles are more relaxed, and I wake up less sore. Tonight I stretched for 30 minutes. A little later in the night, I had a cereal craving. It's important to listen to my body when it's telling me it needs more nourishment! I ate one cup of Kashi Autumn Wheat cereal with a cup of organic soy milk. Kashi cereals are my favorite; they're minimally processed compared to most cereals, and they have very few ingredients, which is always better when it comes to eating packaged foods. I make sure my milk is organic and non-GMO.
Why did I go vegan?
When I ate animal products, I used to have chronic stomachaches. I was always so bloated and uncomfortable. Since eliminating meat and dairy from my diet, I don't get the stomachaches, I feel lighter, and I'm more energized. That's a great feeling to have when you spend the whole day in a leotard, and need to be dancing intensely. I rarely get sick, and have never had a dance-related injury. And I've found it's not hard to nourish my body and thrive as a plant-based athlete.
Here's my advice for going animal-free.
Eat mindfully! Choose foods that will best support your training, performances and recovery. Fueling my body properly is something I consider essential to feeling and performing my best!
Keep reading...
Show less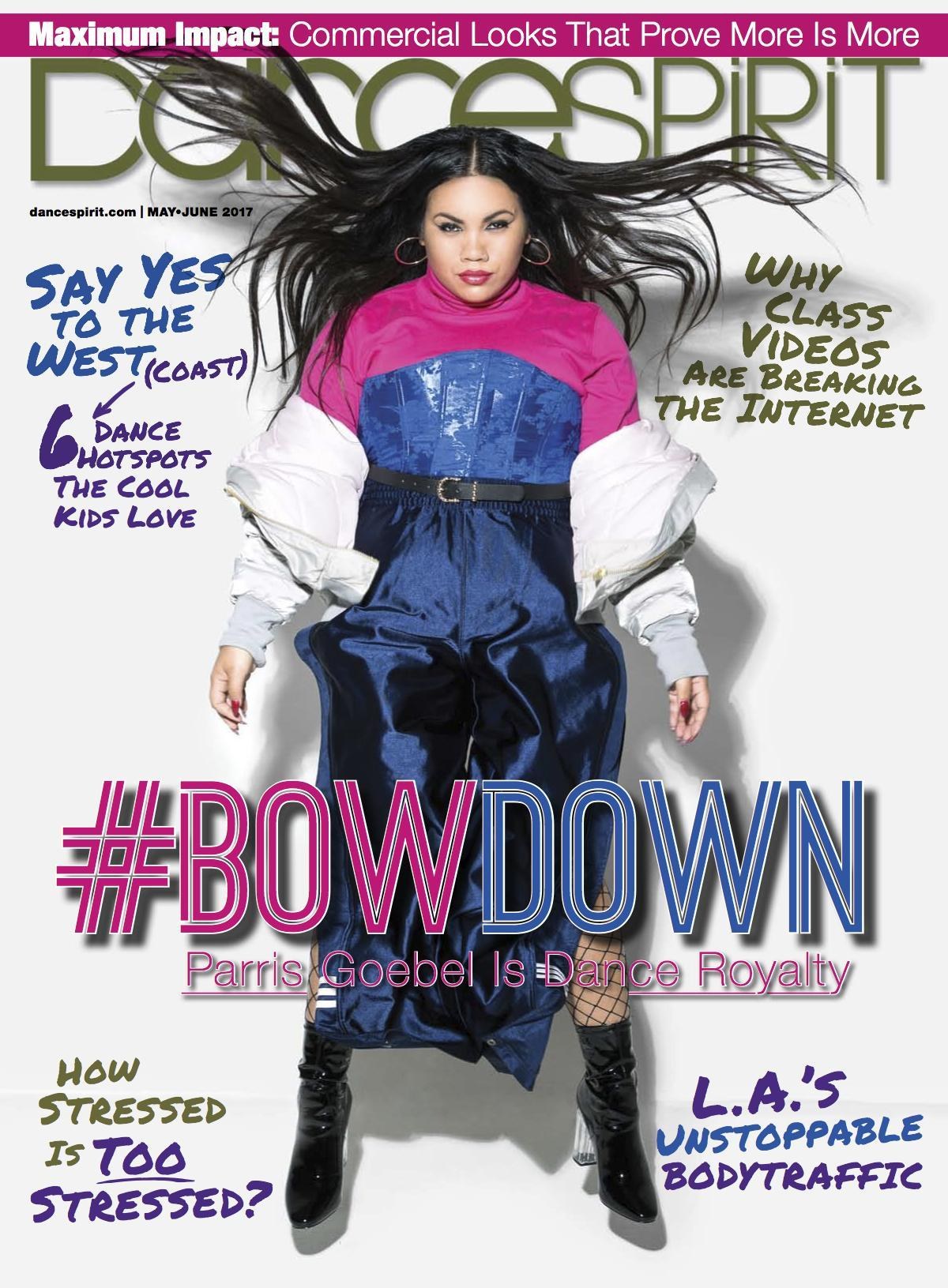 Featured College Dance Program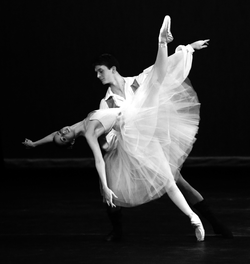 Get Dance Spirit in your inbox