School Buzz: Teens Dance Graham's Panorama at NYC's Joyce Theater
Teens Dance Graham's Panorama at NYC's Joyce Theater
This past June, 32 teen dancers performed Panorama, Martha Graham's classic work, at The Joyce Theater in NYC. The piece, which centers on the power of social activism, was featured in a Martha Graham Dance Company program.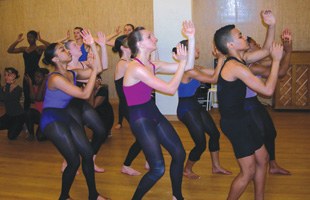 The teens were granted this rare chance thanks to their participation in MGDC's "All-City Panorama" project. Last December, the NYC-area teens auditioned for the six-month workshop. Starting in January, they spent each Saturday in classes and rehearsals.
Mariel Kennedy, a 16-year-old dancer from Watchung, NJ, tells DS she was thrilled to be a part of the program. She says the experience was "not just about dancing, but about understanding the dances and the messages behind them." —Colleen Bohen
Harlequin Awards 20 Dance Scholarships
American Harlequin is making dance training more accessible for the 20 young dancers who were recently named winners of its annual scholarship contest.
Elise Budowanec, an 18-year-old dancer from The DNA of Dance in Independence, OH, received the top prize of $5,000, which she'll use to attend Broadway Dance Center's summer internship program in NYC.
Here are the other winners:
Lynne Schabhetl, Bridgton, ME, Casco Bay Movers, $3,000

Stephanie Terrell, San Antonio, TX, Kathy MarFin's Dance School, $3,000

Rachel Halliwell, Garden City, MI, Dance Express, $2,000

Susan McNulty, Massapequa, NY, Body Language Dance Studio, $2,000

Chelsey Rilatos, Grinnell, IA, Michelle's Dance Academy, $2,000

Jocelyn Bold, Janesville, WI, Dance Attitudes, $1,000

Kenji Igus, Culver City, CA, University of California, Los Angeles, $1,000

Emily Badeau, Manchester, NH, Dimensions In Dance, $500

Whitleigh Cook, Pineville, NC, University of North Carolina, $500

Kaitlin Finnegan, Toms River, NJ, Denise Daniele Dance Studio, $500

Caitlyn Goggin, Southingon, CT, Evjen Academy of Performing Arts, $500

Kara Heinz, San Antonio, TX, Earle Cobb Dance Studio, $500

Grace Kernohan, Hollywood, FL, Dance Explosion, $500

Tova Kline, Plano, TX, Rosemeade Rec Center, $500

Lauren Lizewski, Severna Park, MD, Severna Park High School, $500

Danielle Mattar, Flint, MI, Western Michigan University, $500

Morgan Mylod, Riva, MD, South River High School, $500

Radhika Patel, Newark, DE, Ghungroo Creations, $500

Gina Toscano, Clarksboro, NJ, University of the Arts, $500
Want your own shot at some dance cash? Fill out an application for this year's contest at harlequinfloors.com by November 1.—Jenny Thompson
D.A.R.E. Dance Celebrates 10 Years
D.A.R.E. Dance is celebrating a decade of working to keep American kids drug-free. The after-school program provides free dance lessons at 71 elementary and middle schools across the country.
Jill Roberts, D.A.R.E. Dance Director, says she created the program to "bring kids a free and positive alternative to drugs and gang violence at the end of the school day through a fun, healthy and expressive artform." A dancer since childhood, Roberts is the former co-director of the Georgetown University Dance Company. She has performed with and choreographed for a variety of Washington, D.C.-based projects, including the 1999 D.C. Tap Festival and the CityDance Ensemble.
D.A.R.E. Dance has introduced more than 25,000 students to ballet, jazz, tap, African dance, hip hop and other styles. Classes are primarily taught by teachers from local dance studios and companies, but the program occasionally attracts such high-profile instructors as Kelly Isaac, from Bring in Da Noise, Bring in Da Funk and Riverdance; Javier Muñoz, from In the Heights; and Josh Walden, from Ragtime. D.A.R.E. Dance wasn't created as a training ground for serious dancers, but it has inspired some students to seek preprofessional training. D.A.R.E. Dance students have won dance studio scholarships, and three L.A. students were even invited to perform with Future Shock, a youth company affiliated with Culture Shock, a professional hip-hop troupe!  —Jenny
Gelsey Kirkland Opens Ballet School in NYC
Every ballerina understands the importance of great technique, but dancers in story ballets need more than perfect placement and pretty pirouettes—they also need to know how to act! Gelsey Kirkland, former principal dancer with New York City Ballet and American Ballet Theatre, says the goal of the Gelsey Kirkland Academy of Classical Ballet, opening this fall in NYC, is to produce dancers who are trained "dance actors" as well as strong technicians.
Students at the Academy will study ballet technique, which will be supplemented with regular lessons in performance-enhancing skills, including pantomime, stage combat, prop usage and more. In total, they will take between three and seven hours of classes per day, six days per week.
The school has admitted dancers as young as 10, all of whom were selected at auditions held earlier this year. —Colleen
Much of Janelle Ginestra's career has been about helping others shine. She's dedicated herself to supporting and cheerleading her partner, WilldaBeast Adams; the emerging talents in their dance company, ImmaBEAST; and the countless dancers she inspires at master classes and conventions. Her YouTube channel has become a launching pad for young talents like "Fraternal Twins" Larsen Thompson and Taylor Hatala, thanks to viral videos featuring Ginestra's creative vision.
But Ginestra's a skyrocketing success in her own right—an in-demand choreographer, a social media influencer, and a dance entrepreneur, building a legacy one eight-count at a time. It's time for her turn in the spotlight. And she's more than ready. "I want to be a legend in whatever I do," she says. We'd argue that she already is.
Keep reading...
Show less
Win It
Oct. 13, 2017 04:31PM EST
Daphne Lee is a queen, and not just in the "OMG Girl Boss Alert" sense of the word. She's an actual queen—a beauty queen. Crowned Miss Black USA in August, she's been doing double duty as she continues to dance with the Memphis based dance company, Collage Dance Collective. Lee's new title has given her the means to encourage other black girls and boys to pursue their dreams, while also pursuing dreams of her own. The scholarship money awarded with the pageant title will assist her as she earns a Masters of Fine Arts degree at Hollins University.
Keep reading...
Show less
When a choreographer finds a composer whose music truly inspires her, it can feel like a match made in dance heaven. Some choreographers work with the same composers so frequently that they become known for their partnerships. New York City Ballet soloist and resident choreographer Justin Peck, for example, has tapped composer Sufjan Stevens numerous times (last spring, the two premiered The Decalogue at NYCB, to rave reviews); L.A. Dance Project's Benjamin Millepied's working relationship with composer Nico Muhly has spanned a decade and two continents; and when tap dancer Michelle Dorrance premiered the first-ever Works & Process Rotunda Project, a site-specific work for New York City's Guggenheim Museum, last year, percussionist Nicholas Van Young was by her side as an equal partner. Successful collaborations require compatibility between artists, direct and honest communication, and flexible, open minds. But when the stars align, working with a composer can be extremely rewarding.
Keep reading...
Show less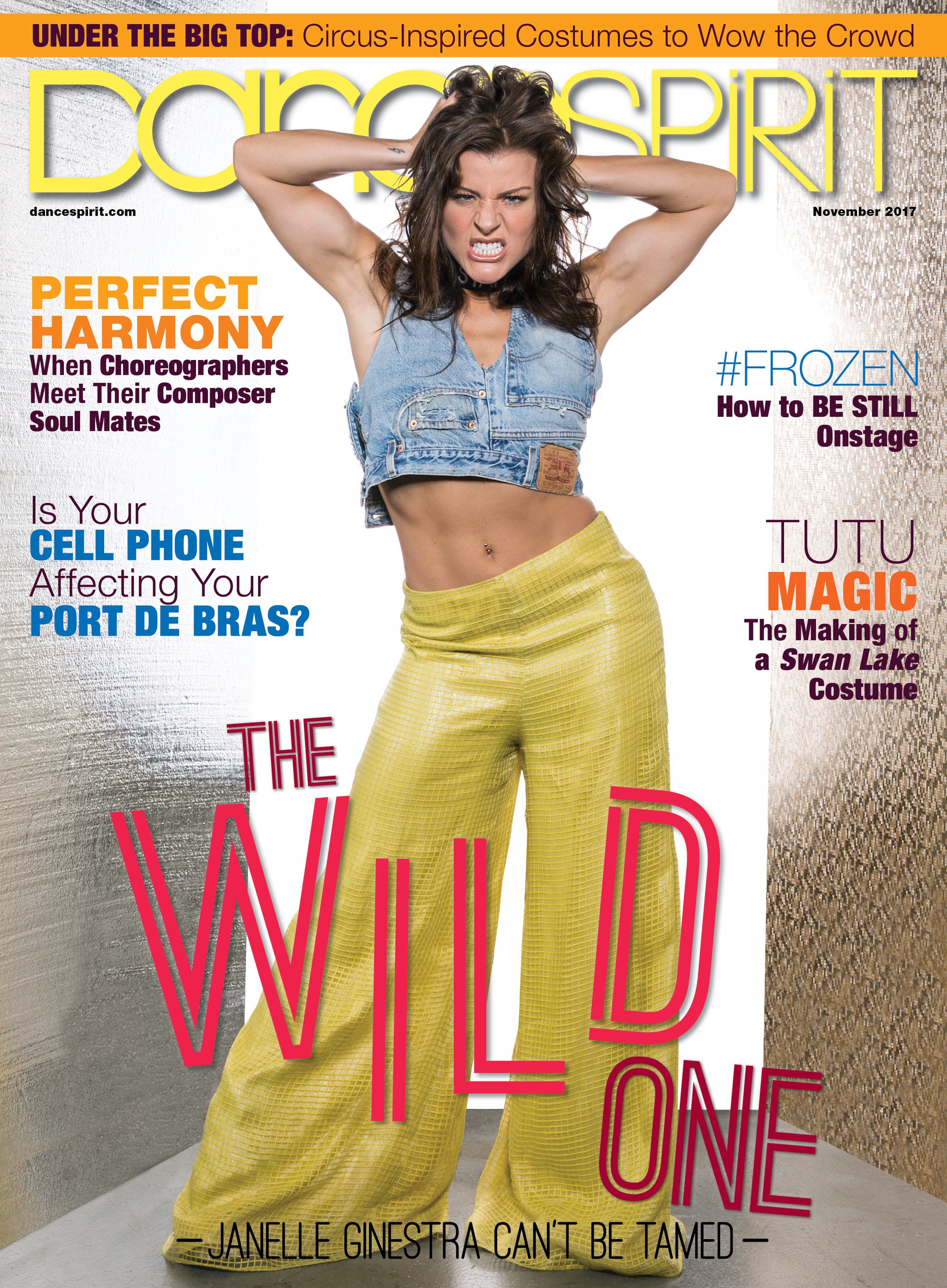 Get Dance Spirit in your inbox