School Buzz: Musical Theather at The Boston Conservatory
The Boston Conservatory Launches Musical Theater Dance Intensive
Are you a Broadway-baby-to-be? Head to Beantown this summer for The Boston Conservatory's new musical theater dance intensive. Broadway veterans and conservatory graduates Nick Adams and Noah Racey will be teaching master classes. Dancers between ages 15 and 25 can submit an audition video online through May 6.
Though there will be some vocal and acting instruction, the program will focus primarily on dance. In addition to master classes, attendees will be treated to ballet, jazz, theater dance, voice and acting classes taught by conservatory faculty and alumni.
The intensive will be held in the school's newly opened theater complex from July 17–August 6. For application info, visit bostonconservatory.edu/mtdance.
Youth America Grand Prix Hosts First Job Fair
After the awards have been handed out at this month's Youth America Grand Prix finals in NYC, the competitors will have an extra chance to impress potential employers. YAGP is calling the new venture a "job fair," and it has invited artistic directors and industry professionals representing more than 200 top ballet companies from around the world to observe a special audition class on March 23. (The finals are March 17–22.) The class, which will feature both classical and contemporary ballet, will be open to all current and past YAGP finalists, ages 16 and up.
YAGP awards more than $250,000 in annual scholarships to leading dance schools around the world. "One of the best ways to get into a dance company is to attend a school affiliated with that organization, so we've been indirectly helping dancers get jobs through our scholarships since the beginning," Sergey Gordeev, YAGP's director of public relations and external affairs, tells DS. "But we've realized that many of our finalists are ready for professional employment when they come to the competition." YAGP hopes this new job fair will provide career opportunities for such dancers. For details, visit yagp.org.
CPYB's Dylan Cobb Receives Jerome Robbins Foundation Scholarship
Seventeen-year-old Dylan Cobb is studying dance with Central Pennsylvania Youth Ballet tuition-free for the entire year, thanks to the new CPYB Jerome Robbins Scholarship. The $8,000 scholarship was established after CPYB was awarded a grant from the Jerome Robbins Foundation earlier this year.
CPYB CEO Alan Hineline tells DS that Dylan, currently in his third year at the school, was selected for the award because: "He sets the tone for the whole school with the way that he behaves and through his work ethic. He's a great example of how we like our students to work and just be as people."
Dylan says the award motivates him to continue working toward his goal of dancing in a professional company. "It inspires me to work even harder," he says.
DanceU101.com
Do you have questions about the college application process, college dance auditions, how to choose a degree or even how to finance your education? Head to the "Ask the Experts" section of DanceU101.com, where all the answers you've been searching for are just a click away! The site is also full of information about dancing in college and has up-to-date facts on more than 600 college dance programs. Check it out!
Much of Janelle Ginestra's career has been about helping others shine. She's dedicated herself to supporting and cheerleading her partner, WilldaBeast Adams; the emerging talents in their dance company, ImmaBEAST; and the countless dancers she inspires at master classes and conventions. Her YouTube channel has become a launching pad for young talents like "Fraternal Twins" Larsen Thompson and Taylor Hatala, thanks to viral videos featuring Ginestra's creative vision.
But Ginestra's a skyrocketing success in her own right—an in-demand choreographer, a social media influencer, and a dance entrepreneur, building a legacy one eight-count at a time. It's time for her turn in the spotlight. And she's more than ready. "I want to be a legend in whatever I do," she says. We'd argue that she already is.
Keep reading...
Show less
For more on choosing whether to compete or not, click here.
I started dance classes at a young age. By the time I was 3, I was training at The Dance Club, and I grew up there. I started with the basics—ballet and jazz—and eventually added tap, tumbling, contemporary, and hip hop.
Early on, I did compete. I remember my first time: I did a trio at a small local competition, and it got first place. The trophy was as tall as I was, and I loved it. I attended conventions as a mini, and had the opportunity to take classes from Travis Wall, Sonya Tayeh, Andy Pellick, and Joey Dowling-Fakhrieh. There was so much variety—I was in awe.
Keep reading...
Show less
For more on choosing whether to compete or not, click here.
My mom was a dancer growing up, and she went on to become a dance teacher, so I've really grown up in the studio. I started classes when I was 2, and by the time I was 9, I was training at The Dance Club and knew I wanted to dedicate all my time to dance.
Keep reading...
Show less
Win It
Oct. 13, 2017 04:31PM EST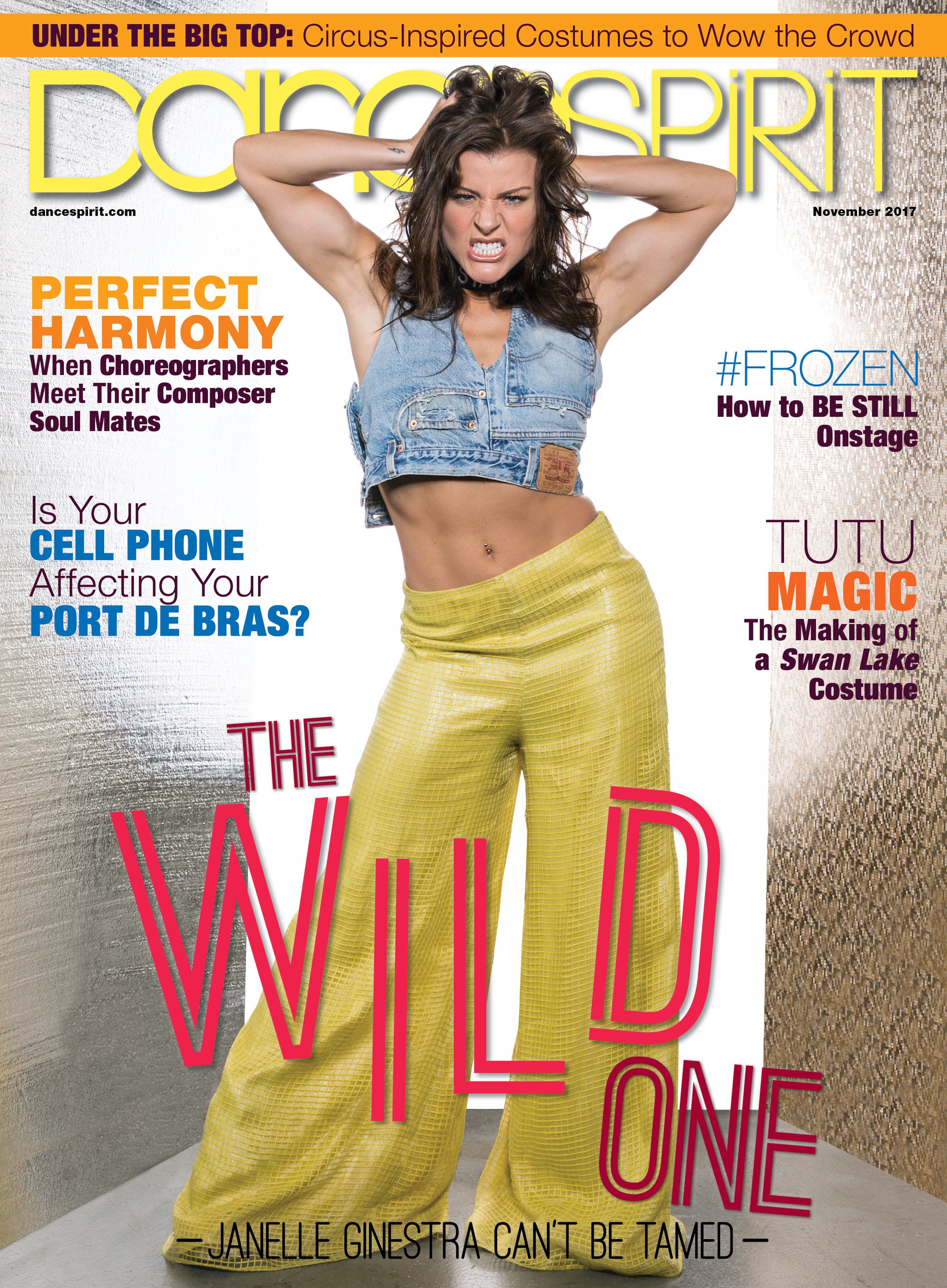 Get Dance Spirit in your inbox