School Buzz: NYCDA's Scholarship Program
NYCDA's Scholarship Program Grows
New York City Dance Alliance's college scholarship program is growing by leaps and bounds. Two years ago, it began by offering $350,000 in scholarships to one college. This year, the competition plans to give away $1 million in scholarships to at least three colleges.
Nineteen-year-old Richard Villaverde of Miami, FL, received a full four-year scholarship to University of the Arts (UARTS) in Philadelphia in 2009. When Richard snagged the award, he had already been accepted into the Boston Conservatory but couldn't afford to attend. "My dream was to go to college after high school and I couldn't have done it without NYCDA and this program," says Richard, currently a sophomore at UARTS.
Though NYCDA began the program through a partnership with UARTS, Marymount Manhattan and Point Park University have since joined the effort as well. Joe Lanteri, the executive director of NYCDA, says he expects to partner with even more schools in the future.
NYCDA also launched a new nonprofit organization called The New York City Dance Alliance Foundation so that student dancers can help increase the scholarship pool even more. Plus, according to Lanteri, students who help raise money for the campaign will be eligible for an extra shot at a scholarship! Want to get involved? For more information, visit nycdance.com/college_scholarships.htm. —Colleen Bohen
Dancing to Conquer AIDS
Dancers from more than 10 studios in New York, New Jersey and Connecticut will perform in the Stars of Tomorrow…Giving Back Today fundraiser at Purchase College this month. Dancers Responding to AIDS, a division of Broadway Cares, has been producing the event annually for the past eight years as part of its Dance Student Outreach Project. Proceeds are used to provide services for AIDS patients and support a variety of healthcare programs for performers.
This year's show, taking place February 27, will feature a guest performance by the Chase Brock Experience. Additionally, Chase Brock (DS November 2009), the company's artistic director, and Jon Bond, from Cedar Lake Contemporary Ballet, will teach master classes for the student performers earlier that day.
Students from all participating studios are required to sell tickets to help raise money for the cause. The dancers pay entrance fees for the master classes as a way to bring in additional funds. Last year's event raised approximately $30,000, and DRA founding director Denise Roberts Hurlin expects to match or exceed that amount this year. Want to make your own contribution? Visit dradance.org.  —CB
Walnut Hill Hosts Male Dance Competition
High-school-aged male dancers are invited to enter for a chance to win a scholarship to the dance program at Walnut Hill School for the Arts. Dancers have until February 15, 2011, to submit a 15-minute filmed audition, along with two dance photographs (see "Picture Perfect," p. 52, for advice) and a completed application. Go to walnuthillarts.org/ballet/index.html for more information.  —CB
Spring Artist Residencies at Goucher College
Goucher College in Baltimore, MD, welcomes prestigious guest artists to its dance department this month.
From February 4–13, a small cast from Goucher's repertory ensemble will work with Zippora Karz, a former New York City Ballet soloist, on a new piece. Outside of the studio, Karz, who is also a diabetes spokesperson, will give a lecture about living—and dancing—with diabetes, and sign copies of her memoir, The Sugarless Plum.
From February 18–27, former Paul Taylor dancer Constance Dinapoli will restage the classic Taylor work Aureole on selected ensemble members in honor of Taylor's 80th birthday. Additionally, Karz and Dinapoli will teach the department's ballet and modern technique classes during their stays. Both guest artists' pieces will be featured in Goucher's Repertory Dance Ensemble Concert April 15–16.—Sarah Badger
Not sure which college dance program is right for you? Head to DanceU101.com, the one-stop shop for everything you need to know about the college dance world. The site has up-to-date info on more than 600 college dance programs, plus application strategies and interactive forums. Check it out!
Much of Janelle Ginestra's career has been about helping others shine. She's dedicated herself to supporting and cheerleading her partner, WilldaBeast Adams; the emerging talents in their dance company, ImmaBEAST; and the countless dancers she inspires at master classes and conventions. Her YouTube channel has become a launching pad for young talents like "Fraternal Twins" Larsen Thompson and Taylor Hatala, thanks to viral videos featuring Ginestra's creative vision.
But Ginestra's a skyrocketing success in her own right—an in-demand choreographer, a social media influencer, and a dance entrepreneur, building a legacy one eight-count at a time. It's time for her turn in the spotlight. And she's more than ready. "I want to be a legend in whatever I do," she says. We'd argue that she already is.
Keep reading...
Show less
For more on choosing whether to compete or not, click here.
I started dance classes at a young age. By the time I was 3, I was training at The Dance Club, and I grew up there. I started with the basics—ballet and jazz—and eventually added tap, tumbling, contemporary, and hip hop.
Early on, I did compete. I remember my first time: I did a trio at a small local competition, and it got first place. The trophy was as tall as I was, and I loved it. I attended conventions as a mini, and had the opportunity to take classes from Travis Wall, Sonya Tayeh, Andy Pellick, and Joey Dowling-Fakhrieh. There was so much variety—I was in awe.
Keep reading...
Show less
For more on choosing whether to compete or not, click here.
My mom was a dancer growing up, and she went on to become a dance teacher, so I've really grown up in the studio. I started classes when I was 2, and by the time I was 9, I was training at The Dance Club and knew I wanted to dedicate all my time to dance.
Keep reading...
Show less
Win It
Oct. 13, 2017 04:31PM EST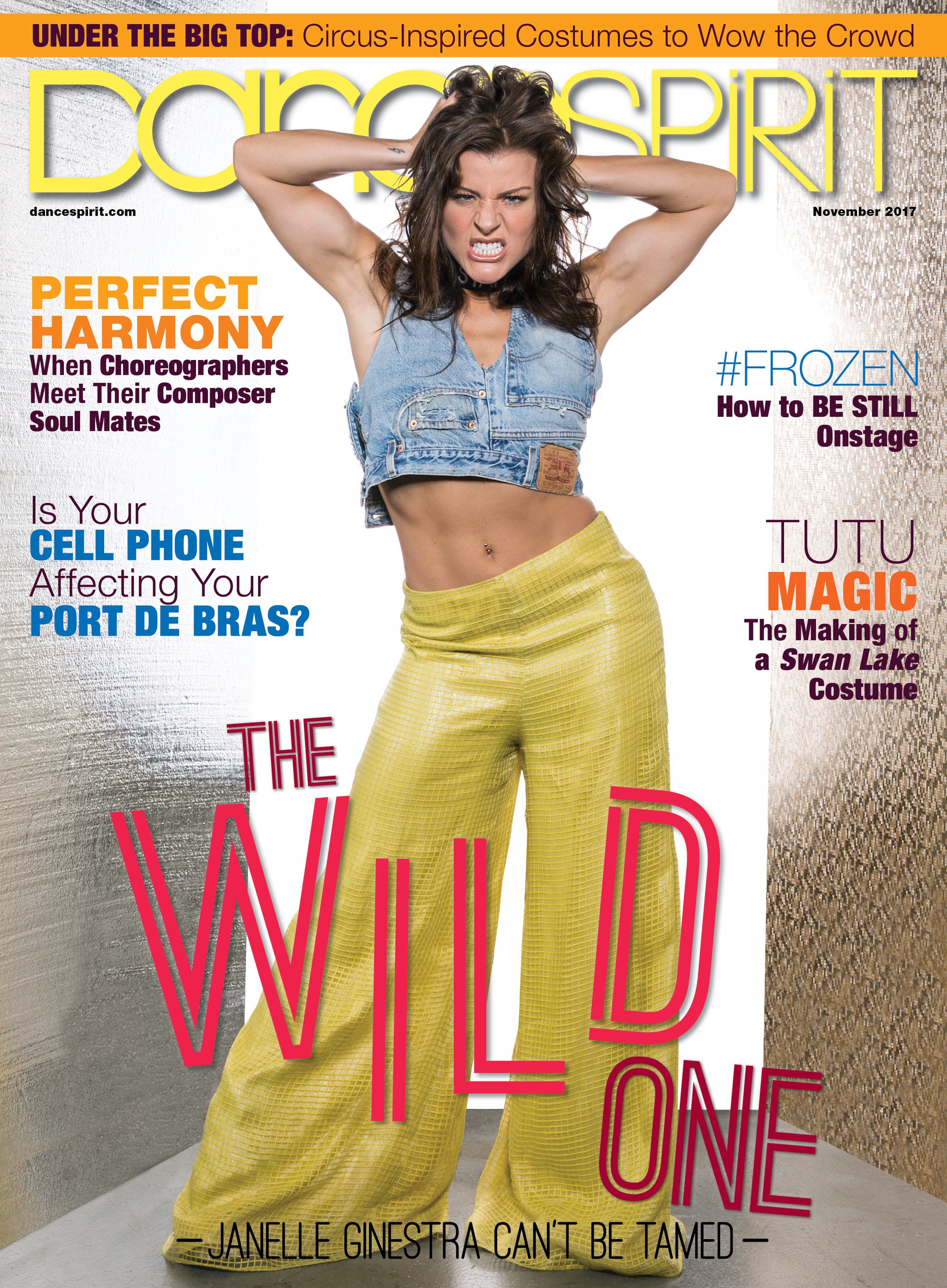 Get Dance Spirit in your inbox