Spreading the Love
This past summer, The Juilliard School provided summer grants to its students and alumni to travel to Arusha, Tanzania; San Francisco; Manila City, Philippines; and São Paulo, Brazil; to work with underprivileged children who are unable to afford schooling or intensive lessons in the arts. The volunteers visited homeless shelters and youth centers, where they offered children tutorials in contemporary dance, music, vocation, improvisation and storytelling.
"SYTYCD"'s Nigel Visits NYC Students
On a rare break from his busy schedule as Executive Producer of "So You Think You Can Dance," Nigel Lythgoe recently popped into NYC to meet with students from two of the city's top dance schools. He was in town promoting his new Dizzy Feet Foundation, an organization geared toward providing training scholarships to promising young dancers, which he recently co-founded with "Dancing With The Stars" judge Carrie Ann Inaba and actress Katie Holmes.
At the Jacqueline Kennedy Onassis School at American Ballet Theatre, Lythgoe was treated with a demonstration by Tony Award-winner David Alvarez Billy Elliot and some of his classmates. He also observed ABT's ongoing Teacher Training Intensive and sat down with [ital: DS] editor in chief Kate Lydon for a Q&A session about the Dizzy Feet Foundation. (For more on the Dizzy Feet Foundation, be sure to check out the November issue of DS!)
Lythgoe also visited The Ailey School for a presentation by seven dancers from Ailey II, the school's second company. The students performed selections choreographed by Ailey II Associate Artistic Director Troy Powell and were later introduced to Lythgoe.
[Visit dancemedia.com to view video from Nigel's visit to ABT & The Ailey School!]—Colleen Bohen
Don't Stop Believin'
This year at the 30th Annual Leggz Ltd. Dance Show, 17-year-old Danny Quadrino was awarded the Danny Ruvolo Memorial Dance Scholarship Award. Quadrino says this victory was sweet, yet unexpected.
So how did Quadrino prepare himself for this moment? He credits his success to his first jazz class at the age of 7, which eventually lead him to take an array of styles, like theater jazz and hip hop. "Dancing at Disney, the Orange Bowl and in Nutcracker, as well as at other charitable events, helped me not only establish myself as a dancer, but also as a better performer," Quadrino says.
The road to your dreams may be a difficult one, but Quadrino says that if you believe in yourself, you'll make it. " If you love it, then keep dancing and never let anyone or anything get in your way," he says. "If you find that someone is trying to bring you down, don't get defeated; use that person as a way to work harder and prove them wrong. Never, ever give up."
Catch the high school senior in Broadway's revival of Bye Bye Birdie, which opens this month.
A Whole New World
Congratulations to Lonnie Weeks, who received the silver medal in the Junior Division at the Helsinki International Ballet Competition in Helsinki, Finland, this past summer.
Weeks competed against dancers from 24 other countries. "Going to Finland was such an eye opener," he says. "I got a feel for other countries' styles, and it helped me figure out my talent level compared to theirs."
Though Lonnie is only 18 years old, his career has already taken off. Before joining his current company, Texas Ballet Theater, he was awarded a full scholarship to the Faubourg School of Ballet and the Ruth Page Center for the Arts in Chicago. In 2005, he was given another full ride to attend the Texas Ballet School's Fort Worth Academy. Just a year later, he became the youngest male to advance to full company member! "At TBT, I'm able to really showcase my artistry and I love that," Weeks says. "I think a lot of companies these days are too focused on technique. Dance comes straight from the heart, and you need to use that in every performance." Weeks feels at home at TBT, which is why he plans on sticking around for a while. "I still have a lot to learn, and TBT is the best place to do it," he says. "You never want to think you're the best—you always want to keep improving."
Meaghan Hinkis of ABT II, 18, won a bronze in the girl's Junior Division at the Helsinki International Ballet Competition this year. You may recognize her because she appeared in [ital: DS]' March 2008 issue as one of our "10 Up & Coming Talents To Watch." Guess we aren't the [ital: only] ones with our eyes on this young superstar!
Give a Little, Get a Little
When you donate your time by volunteering at your dance studio or after-school dance classes for youth, it can definitely pay off. If your volunteer efforts have been continuously recognized by your studio directors or teachers, mention The Prudential Spirit of Community Awards to them. The competition is a great way for middle and high school students to benefit from their extra effort and impact.
The first round narrows the competition down to 102 State Honorees, two students from each state. Those chosen receive $1,000 and a trip to Washington, DC! From that group, 10 are chosen to be National Honorees and win an additional $5,000 and grants for a nonprofit organization of their choice. Apply by October 31 at prudential.com/spirit.
Joe Toreno
Keep reading...
Show less
May. 24, 2017 04:44PM EST
Photo by ABC/Eric McCandless
And that's a wrap on "Dancing with the Stars" Season 24, ladies and gents! It's certainly been one for the books. From injuries to shocking eliminations, let's just say Season 24 has had its emotional ups and downs. But despite all that, the season made for some seriously phenom dancing and some killer performances. And as usual, we've loved watching every second of those cha chas, foxtrots, and waltzes.
Let's get right to the exciting stuff, though: Last night's winning couple of "Dancing with the Stars" is...
Keep reading...
Show less
May. 23, 2017 01:11PM EST
Via @quinn_starner on Instagram
Nearly 80,000 dance-loving Instagram followers can't be wrong: Quinn Starner is one to watch. And what's just as impressive as the 15-year-old's rabid online following is her ever-growing list of competition accolades. Quinn, who trains at Indiana Ballet Conservatory and Stars Dance Company, been named first runner-up at The Dance Awards for two years in a row (as a junior and a teen); was the 2016 West Coast Dance Explosion Teen National Champion; earned first place in contemporary and third place in the classical division at Youth America Grand Prix Regionals in Pittsburgh last year; has won the Grand Prix Award at ADC|IBC; and was a gold medalist at World Ballet Art Competition Grand Prix. Plus, she made it to the Academy round on last year's "So You Think You Can Dance: The Next Generation," and has performed as Clara in the Radio City Christmas Spectacular. Here's what Quinn has to say about her favorite songs, teachers, and career highlights.
Keep reading...
Show less
May. 23, 2017 02:34PM EST
NBC
Want a chance to get personally involved in the HOTLY anticipated TV show "World of Dance"? Of course you do. That's why J. Lo. and the rest of the "WOD" team have launched an interactive version of the upcoming NBC series that lets Snapchatters get in on the action.
Keep reading...
Show less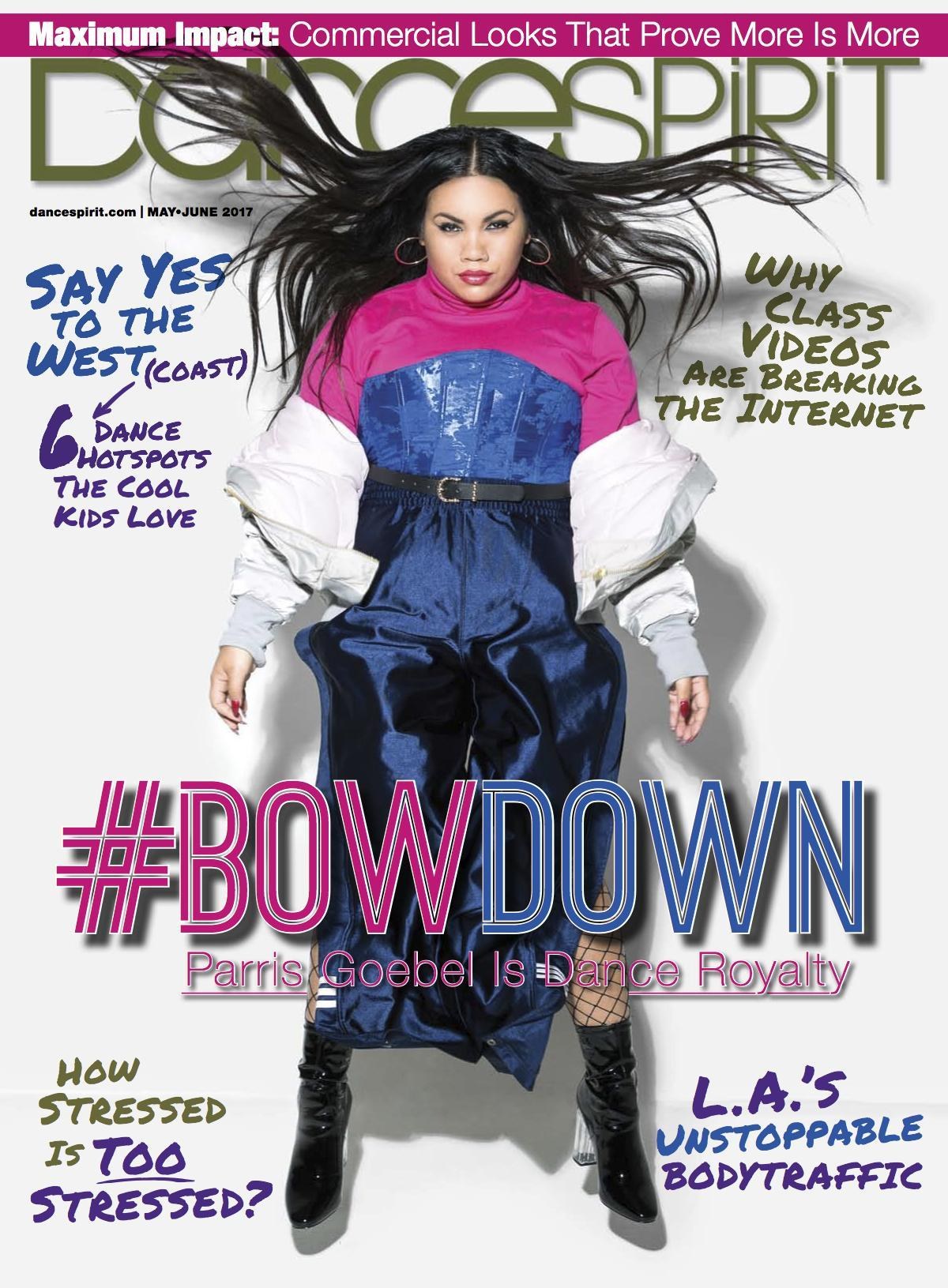 Get Dance Spirit in your inbox