School Buzz: Spreading the Love
Spreading the Love
This past summer, The Juilliard School provided summer grants to its students and alumni to travel to Arusha, Tanzania; San Francisco; Manila City, Philippines; and São Paulo, Brazil; to work with underprivileged children who are unable to afford schooling or intensive lessons in the arts. The volunteers visited homeless shelters and youth centers, where they offered children tutorials in contemporary dance, music, vocation, improvisation and storytelling.
"SYTYCD"'s Nigel Visits NYC Students
On a rare break from his busy schedule as Executive Producer of "So You Think You Can Dance," Nigel Lythgoe recently popped into NYC to meet with students from two of the city's top dance schools. He was in town promoting his new Dizzy Feet Foundation, an organization geared toward providing training scholarships to promising young dancers, which he recently co-founded with "Dancing With The Stars" judge Carrie Ann Inaba and actress Katie Holmes.
At the Jacqueline Kennedy Onassis School at American Ballet Theatre, Lythgoe was treated with a demonstration by Tony Award-winner David Alvarez Billy Elliot and some of his classmates. He also observed ABT's ongoing Teacher Training Intensive and sat down with [ital: DS] editor in chief Kate Lydon for a Q&A session about the Dizzy Feet Foundation. (For more on the Dizzy Feet Foundation, be sure to check out the November issue of DS!)
Lythgoe also visited The Ailey School for a presentation by seven dancers from Ailey II, the school's second company. The students performed selections choreographed by Ailey II Associate Artistic Director Troy Powell and were later introduced to Lythgoe.
[Visit dancemedia.com to view video from Nigel's visit to ABT & The Ailey School!]—Colleen Bohen
Don't Stop Believin'
This year at the 30th Annual Leggz Ltd. Dance Show, 17-year-old Danny Quadrino was awarded the Danny Ruvolo Memorial Dance Scholarship Award. Quadrino says this victory was sweet, yet unexpected.
So how did Quadrino prepare himself for this moment? He credits his success to his first jazz class at the age of 7, which eventually lead him to take an array of styles, like theater jazz and hip hop. "Dancing at Disney, the Orange Bowl and in Nutcracker, as well as at other charitable events, helped me not only establish myself as a dancer, but also as a better performer," Quadrino says.
The road to your dreams may be a difficult one, but Quadrino says that if you believe in yourself, you'll make it. " If you love it, then keep dancing and never let anyone or anything get in your way," he says. "If you find that someone is trying to bring you down, don't get defeated; use that person as a way to work harder and prove them wrong. Never, ever give up."
Catch the high school senior in Broadway's revival of Bye Bye Birdie, which opens this month.
A Whole New World
Congratulations to Lonnie Weeks, who received the silver medal in the Junior Division at the Helsinki International Ballet Competition in Helsinki, Finland, this past summer.
Weeks competed against dancers from 24 other countries. "Going to Finland was such an eye opener," he says. "I got a feel for other countries' styles, and it helped me figure out my talent level compared to theirs."
Though Lonnie is only 18 years old, his career has already taken off. Before joining his current company, Texas Ballet Theater, he was awarded a full scholarship to the Faubourg School of Ballet and the Ruth Page Center for the Arts in Chicago. In 2005, he was given another full ride to attend the Texas Ballet School's Fort Worth Academy. Just a year later, he became the youngest male to advance to full company member! "At TBT, I'm able to really showcase my artistry and I love that," Weeks says. "I think a lot of companies these days are too focused on technique. Dance comes straight from the heart, and you need to use that in every performance." Weeks feels at home at TBT, which is why he plans on sticking around for a while. "I still have a lot to learn, and TBT is the best place to do it," he says. "You never want to think you're the best—you always want to keep improving."
Meaghan Hinkis of ABT II, 18, won a bronze in the girl's Junior Division at the Helsinki International Ballet Competition this year. You may recognize her because she appeared in [ital: DS]' March 2008 issue as one of our "10 Up & Coming Talents To Watch." Guess we aren't the [ital: only] ones with our eyes on this young superstar!
Give a Little, Get a Little
When you donate your time by volunteering at your dance studio or after-school dance classes for youth, it can definitely pay off. If your volunteer efforts have been continuously recognized by your studio directors or teachers, mention The Prudential Spirit of Community Awards to them. The competition is a great way for middle and high school students to benefit from their extra effort and impact.
The first round narrows the competition down to 102 State Honorees, two students from each state. Those chosen receive $1,000 and a trip to Washington, DC! From that group, 10 are chosen to be National Honorees and win an additional $5,000 and grants for a nonprofit organization of their choice. Apply by October 31 at prudential.com/spirit.
Win It
Sep. 05, 2017 12:10PM EST
Photos by Erin Baiano
It's time to get your pirouette on! From September 5th to September 30th, we're hosting a contest to find out who's the best turner of them all.

Put together your most impressive turning combo. Post a video online. Share your turns with us and thousands of other dancers around the world. And if our editors think you're the top turner, you'll win a fabulous prize.
Keep reading...
Show less
All of 18-year-old Kaylin Maggard's dreams—from scoring the title of National Senior Outstanding Dancer at New York City Dance Alliance Nationals to winning the 2017 Dance Spirit Cover Model Search—are coming true. And to anyone who knows the gorgeous contemporary dancer, that's no surprise.
From the moment the Dance Spirit staff met Kaylin, it was obvious her humility and talent would take her far. Not only did she go full-out during the photo shoot and class at Broadway Dance Center, but she was always cheering on, laughing with, and supporting her fellow CMS contestants Haley Hartsfield and Michelle Quiner. During the voting period, the social media world was abuzz with praise for her work ethic, positive attitude, and generosity.
Since her CMS trip to NYC, Kaylin's moved from her hometown of Columbia, MO, to the Big Apple for her freshman year at Juilliard, and is busy getting acquainted with the city. As for the future? She's taking it one opportunity at a time, but something tells us we'll be seeing this contemporary queen reach new heights every year.
Keep reading...
Show less
New York City principal Lauren Lovette has become an icon thanks to her emotional maturity and exceptional musicality. The 26-year-old quickly rose through the ranks after joining the company as an apprentice in 2009, reaching principal status in 2015. A Thousand Oaks, CA, native, Lovette started studying ballet seriously at age 11, at the Cary Ballet Conservatory in Cary, NC. After attending two summer courses at the School of American Ballet, she enrolled as a full-time student in 2006. Last year, she made her choreographic debut with For Clara, her first piece for NYCB. Catch her latest work this month during the company's fall season. —Courtney Bowers
Keep reading...
Show less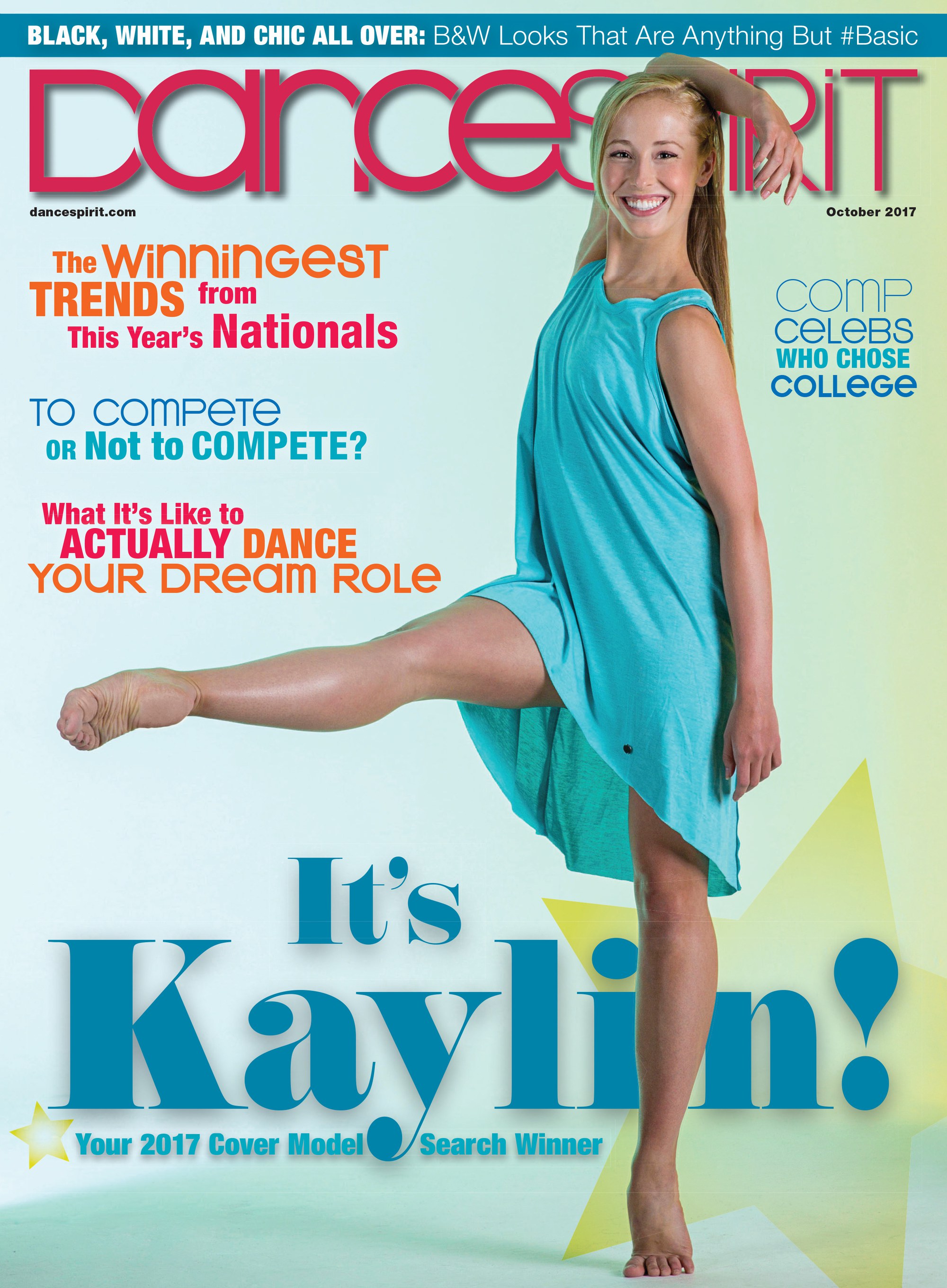 Get Dance Spirit in your inbox