Apr. 19, 2017 10:25AM EST
September 2016 Table of Contents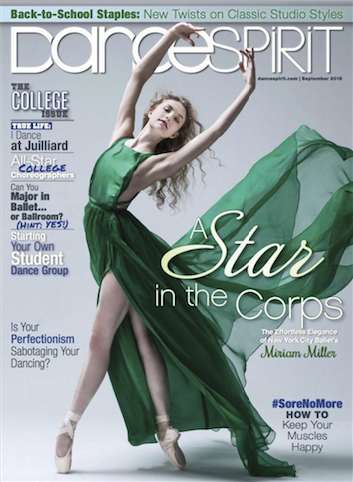 The Miriam Mystique
Corps dancer Miriam Miller's journey with New York City Ballet reads like a fairy tale.
A Day in the Juilliard Life
Dancer Madi Hicks gives us all the details.
Meet Your Mentors
The seven all-star choreographers defining the college teaching circuit.
Dance Degrees Zero In
Fun fact: You can major in ballet! And other narrowly focused college programs.
College Corner
How to start your own student dance group on campus.
Dance Spirit's 2016 Higher Ed Guide
A state-by-state breakdown of 150 colleges and universities with dance programs.
Walk (and Run) This Way
Don't let the simplest movements trip you up.
Ballet Breakaway
Former bunheads reflect on branching out from the barre.
Up Front: Buzz
It's a huge month for ballet: Sergei Polunin's new documentary hits theaters, the Washington Ballet celebrates 40 years and Lauren Lovette makes her NYCB choreographic debut.
Up Front: The Dirt
Janet Jackson dancer China Taylor.
Quiz
What's your dream crew? Find out which famous group would be your perfect fit.
Letter to My Teenage Self
Tap legend Ayodele Casel.
Dear Katie
Kathryn Morgan answers your pressing dance questions.
Choreographer's Collage
Where Camille A. Brown finds inspiration.
Off the Record
Makenna Miller's battle with a rare tumor.
Body Buzz
Smart snacking; solving back-to-school soreness.
Fitness
Three new twists on classic exercises.
Health
Pro dancers with surprising (and hardcore) workout routines.
Mind
Is perfectionism sabotaging your dancing?
Fashion
The trendiest upgrades to basic dancewear.
Style Lab
Get her look: commercial dancer Haley Fitzgerald gives us her style advice.
Beauty
Tips for accentuating your eyes.
Spotlight: Ballroom
Honing your spatial awareness on crowded ballroom floors.
Get A Job
The headshots and pictures all dancers need to book jobs.
You Should Know
Hip-hop phenom Kenneth San Jose.

Much of Janelle Ginestra's career has been about helping others shine. She's dedicated herself to supporting and cheerleading her partner, WilldaBeast Adams; the emerging talents in their dance company, ImmaBEAST; and the countless dancers she inspires at master classes and conventions. Her YouTube channel has become a launching pad for young talents like "Fraternal Twins" Larsen Thompson and Taylor Hatala, thanks to viral videos featuring Ginestra's creative vision.
But Ginestra's a skyrocketing success in her own right—an in-demand choreographer, a social media influencer, and a dance entrepreneur, building a legacy one eight-count at a time. It's time for her turn in the spotlight. And she's more than ready. "I want to be a legend in whatever I do," she says. We'd argue that she already is.
Keep reading...
Show less
Win It
Oct. 13, 2017 04:31PM EST
Daphne Lee is a queen, and not just in the "OMG Girl Boss Alert" sense of the word. She's an actual queen—a beauty queen. Crowned Miss Black USA in August, she's been doing double duty as she continues to dance with the Memphis based dance company, Collage Dance Collective. Lee's new title has given her the means to encourage other black girls and boys to pursue their dreams, while also pursuing dreams of her own. The scholarship money awarded with the pageant title will assist her as she earns a Masters of Fine Arts degree at Hollins University.
Keep reading...
Show less
When a choreographer finds a composer whose music truly inspires her, it can feel like a match made in dance heaven. Some choreographers work with the same composers so frequently that they become known for their partnerships. New York City Ballet soloist and resident choreographer Justin Peck, for example, has tapped composer Sufjan Stevens numerous times (last spring, the two premiered The Decalogue at NYCB, to rave reviews); L.A. Dance Project's Benjamin Millepied's working relationship with composer Nico Muhly has spanned a decade and two continents; and when tap dancer Michelle Dorrance premiered the first-ever Works & Process Rotunda Project, a site-specific work for New York City's Guggenheim Museum, last year, percussionist Nicholas Van Young was by her side as an equal partner. Successful collaborations require compatibility between artists, direct and honest communication, and flexible, open minds. But when the stars align, working with a composer can be extremely rewarding.
Keep reading...
Show less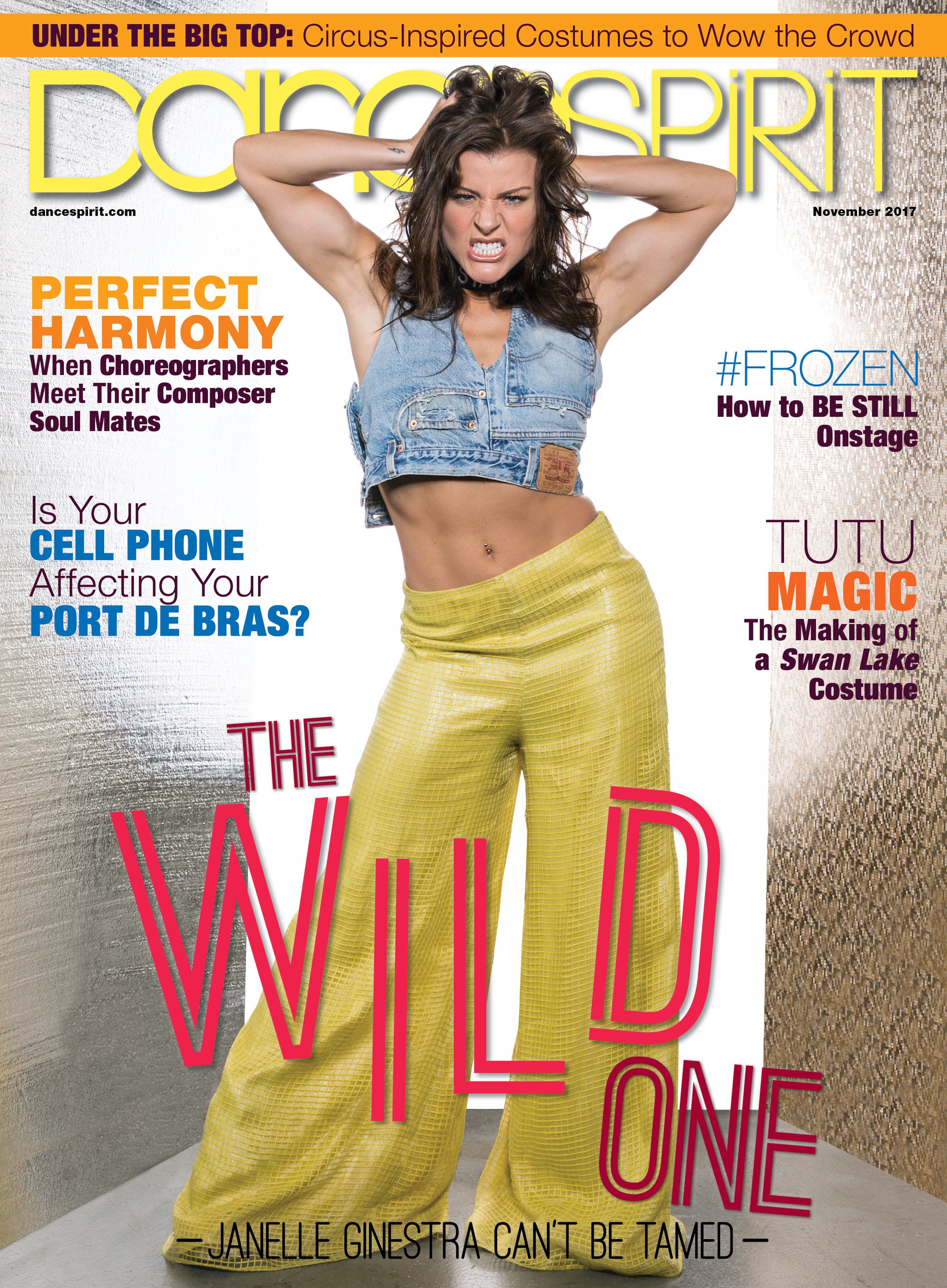 Get Dance Spirit in your inbox