Seven Surprising Lessons from Steps' Injury Prevention Workshop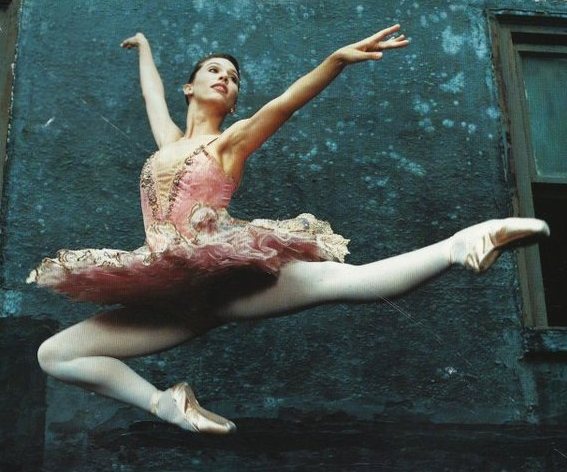 Former ABT principal and Tony nominee Ashley Tuttle—pictured here as the Sugar Plum Fairy for Evansville Ballet Theatre's 2012 production of "The Nutcracker"—urges dancers to know their bodies, and do let them do their job. (Photo via Evansville Courier & Press)
Getting injured can seem like the end of the world. As dancers, we're hesitant to take even a week off. Tell us we need to take several months off, and we launch into full-blown panic mode.
Last night, The School at Steps in NYC hosted its annual "Injury Prevention Workshop" as a part of their Complete Dancer Series. This year's panel of experts included registered dietitian Rachel Fine, Emily Sandow of the Harkness Center for Dancer Injuries, Orthopedic Surgeon Dr. Andrew Price, Pilates instructor Robin Powell and former American Ballet Theatre principal/Tony nominee Ashley Tuttle. The panel also included one of Steps' pre-professional students, Lucy Panush, who shared her story of injury recovery.
As a sponsor of the event, Dance Spirit was lucky enough to get a front row seat, where we soaked in all the info the pros had to offer. Without further a do, here are seven somewhat surprising things we learned at this year's workshop:
1. You can (and should!) get a free injury prevention screening. Basically, a physical trainer will evaluate your whole body, looking for things like muscular imbalances or skeletal irregularities. Using this info, they can help you predict and prevent future injuries. If you're in NYC, you can get your free screening at Harkness Center for Dance Injuries. If not, chances are, you can find a clinic near you that offers similar services.
2. Dancers are poorly conditioned. WHAT?! That's right—according to Dr. Price, most dancers lack endurance for aerobic exercise (exercises that require oxygen, aka "cardio"). Think about the last time you did a crazy petit allegro, or a super-fast tap combo. Did you find yourself huffing and puffing at the end? Your body probably wasn't getting enough oxygen. Without it, your body turns to the sugars in your muscles for energy—which isn't so good for your muscles. "In the ideal world, I'd have every dancer on the stationary bike for 30 minutes, three times a week to build up their endurance," Dr. Price says.
3. Healthy fats (think: nuts, olive oil or fatty fish) are necessary for muscle recovery. They're packed with antioxidants, which help repair your cells after a workout.
4. When your teachers correct your technique, it's not just about the way it looks. "Proper technique isn't just an aesthetic," Dr. Price says. "It prevents injury by making sure the body works correctly."
5. Step away from the dead pointe shoes! They may feel sooo much comfier than the brand-spankin' new pair in your dance bag, but they won't give your feet the support they need. The same goes for old tap shoes, character shoes, jazz shoes...all of the shoes.
6. There's never an excuse not to do Pilates. "It's non-weight bearing, and very straight-forward to modify," says Powell. "Even injured dancers can participate." Pilates also teaches dancers how to adjust their movement both on and off the mat—and it helps even out muscular imbalances that could lead to injury down the road.
7. Getting injured could be a blessing in disguise. "Being forced to take a break from dance gives you time to enhance yourself as an artist," Tuttle says. She recommends dancers spend their time off learning about other forms of art. "It will make you a more well-rounded artist, while helping you maintain a healthy spirit of optimism," she says. "There is a light at the end of the tunnel."
(From left) Mean Girls dancers Riza Takahashi, Ben Cook, Kamille Upshaw, Jonalyn Saxer, DeMarius R. Copes, and Stephanie Lynn Bissonnette (photos by Erin Baiano)
Get in, losers. We're going to Broadway.
OK, not losers, actually—more like the bajillion die-hard fans of Tina Fey's 2004 cult hit Mean Girls, who've been wearing pink every Wednesday since a musical adaptation of the film was first teased back in 2013.
Now their world is like a cake filled with rainbows and smiles, because Mean Girls the musical, which had a trial run in Washington, DC, last fall, is set to open at Broadway's August Wilson Theatre April 8. And in a very grool twist, it turns out the show—with direction and choreography by Casey Nicholaw and a book by Fey herself—is delightfully dancey.
Keep reading...
Show less
Quiz
Dec. 11, 2017 04:24PM EST
Alicia Vikander in Tomb Raider (Warner Brothers)
Keep reading...
Show less
Via @dreamcatchersda on Instagram
Everyone loves a good viral video, especially when there's dancing involved. And though many viral videos are contrived and created for the soul purpose of instafame, the story behind the latest video catching the eyes of millions—including Rihanna, super model Naomi Campbell, and Diddy—is even more unique because it features children who don't even know who those celebrities are.
A dance troupe in Nigeria has become the next internet sensation, thanks to their exuberant dancing and passion with which they perform. Their enthusiasm for dance is evident in every step and it's hard not to smile as you see these children (who range from ages 6 to 15) express pure joy in something as simple as dance. These nine kids are part of The Dream Catchers, an organization started by 26-year-old Seyi Oluyole, that gives impoverished children a place to live while teaching them how to dance.
Keep reading...
Show less
Illustration by Dniella Ferretti
For 16-year-old Amanda*, dance is everything: her passion, her escape from the daily grind, and her career goal. Her parents see things differently. "I have siblings who are active in sports," Amanda says, "and my parents would rather I play soccer or basketball. They don't see dance as something I can earn a stable living from in the future. They often tell me I should just quit."
Some parents aren't able to, don't know how to, or choose not to give you the kind of support you need to thrive in the studio. And when your parents are adding stress to your life, rather than alleviating it, there's a lot at stake. "Dancers who don't have the support of their parents might struggle with self-doubt," says Dr. Linda Hamilton, a former dancer with New York City Ballet and a clinical psychologist specializing in the performing arts, "while those whose parents are too involved can crack under the pressure." Whether your parents aren't there when you need them or they're always there, practically smothering you, try these tips to improve your situation.
Keep reading...
Show less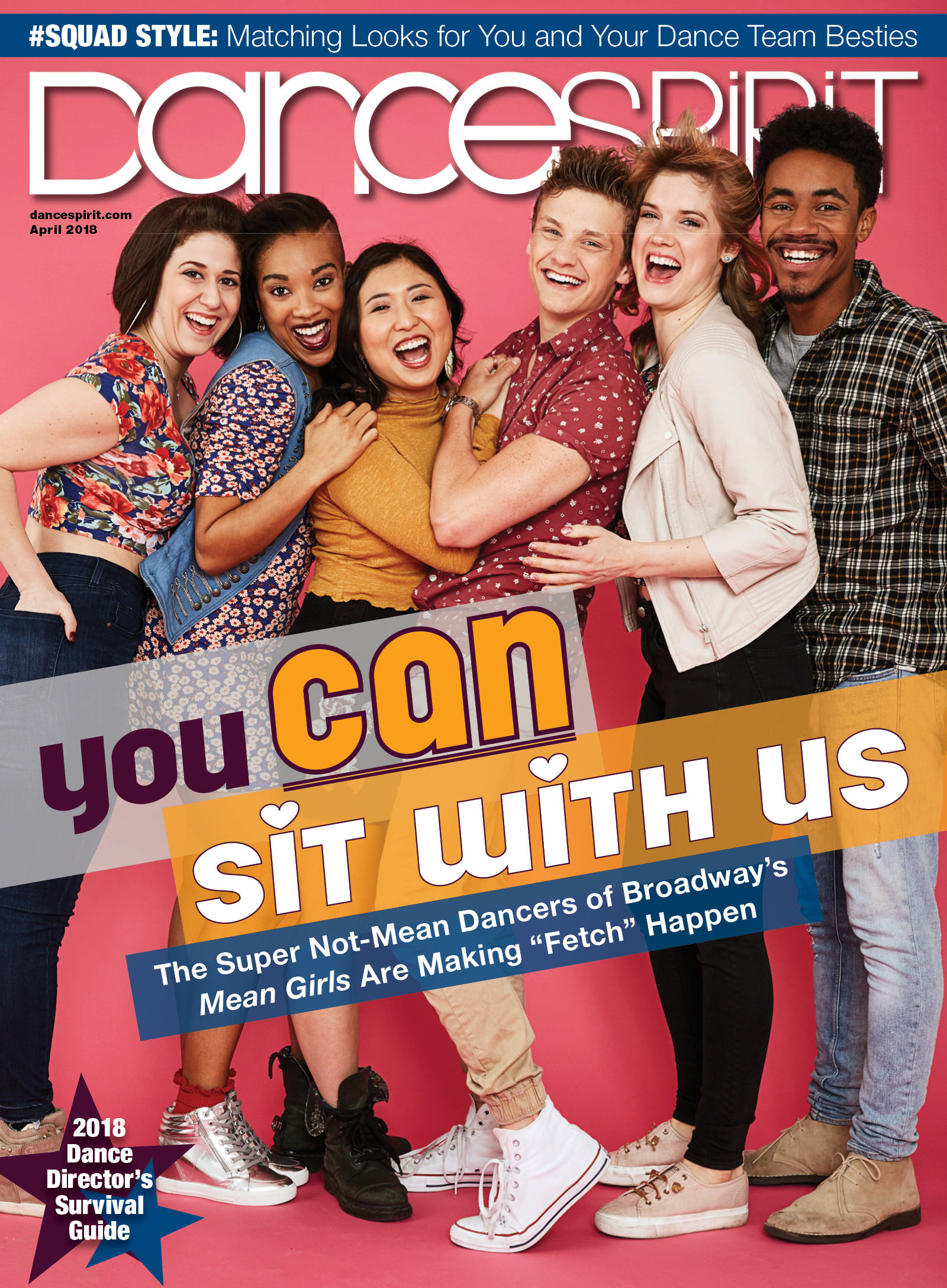 Get Dance Spirit in your inbox