Jun. 18, 2013 11:21AM EST
Shaping Sound's Show: It's All About the Dancers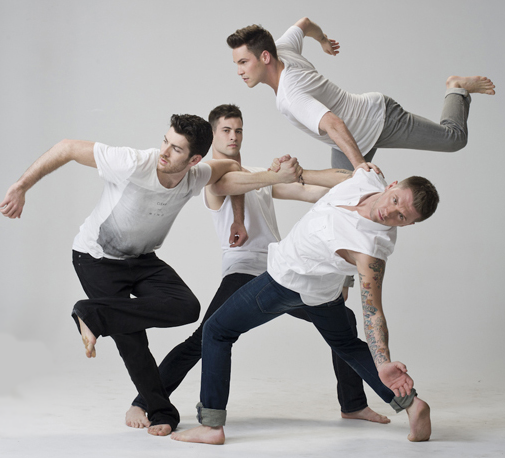 (L to R) Shaping Sound's Teddy Forance, Kyle Robinson, Nick Lazzarini and Travis Wall, photographed for "Dance Spirit" by Joe Toreno
Last night, the DS staff got all gussied up and headed to the Beacon Theater for Shaping Sound's That's Where I'll Be Waiting. So did pretty much everyone else in NYC.
No, but really: The crowd at this show, which was the last stop on the company's month-long tour, was incredible. Along with mainstream dance fans like Jesse Tyler Ferguson (a.k.a. the best "So You Think You Can Dance" judge of all time), there were a host of familiar dancers and choreographers milling through the lobby of the Beacon. Joey Dowling! Kenny Wormald! Dana Wilson! Ida Saki! Catherine Hurlin! It was like a reunion for all the dance world's cool kids.
Not that that's surprising. The members of Shaping Sound are some of the most exciting people on the commercial scene, after all—and definitely not less famous since their turn on the reality show "All the Right Moves." Almost every Shaping Sound dancer is a dance celebrity, and the people most prominently featured in That's Where I'll Be Waiting—Travis Wall, Nick Lazzarini, Teddy Forance and Kyle Robinson, who also created and choreographed the show—have become legit stars. More celebrities onstage = more celebrities in the audience (and also = more opportunities for us lesser non-celebrities to totally freak out because Jesse Tyler Ferguson is sitting one seat away from us, eee!).
The Shaping Sound foursome were smart about how they presented their well-known team, too. That's Where I'll Be Waiting gives each dancer a specific character—i.e., "The Trouble" (Alexa Anderson), "The Temptress" (Channing Cooke), etc—and at least a few moments in the spotlight. While the piece is threaded through with a love-triangle dream-story involving Travis, Teddy and Jaimie Goodwin, it's really driven by all the strong personalities onstage—personalities the audience already knows and loves.
Does that always work? Well, not quite. (Frankly, I'm still not sure why Chelsea Thedinga is "The Being.") Could I watch Nick, a.k.a. "The Wayward," do his flamboyantly fabulous David-Bowie-in-Labyrinth-meets-Herr-Drosselmeyer act (which is really just Nick being Nick) in his leather cape-vest alllll night? Oh, totally. And so could the rest of that star-studded crowd, which went standing-o bonkers for the entire cast at the curtain call. Congrats, guys!
Win It
Sep. 05, 2017 12:10PM EST
Photos by Erin Baiano
It's time to get your pirouette on! From September 5th to September 30th, we're hosting a contest to find out who's the best turner of them all.

Put together your most impressive turning combo. Post a video online. Share your turns with us and thousands of other dancers around the world. And if our editors think you're the top turner, you'll win a fabulous prize.
Keep reading...
Show less
All of 18-year-old Kaylin Maggard's dreams—from scoring the title of National Senior Outstanding Dancer at New York City Dance Alliance Nationals to winning the 2017 Dance Spirit Cover Model Search—are coming true. And to anyone who knows the gorgeous contemporary dancer, that's no surprise.
From the moment the Dance Spirit staff met Kaylin, it was obvious her humility and talent would take her far. Not only did she go full-out during the photo shoot and class at Broadway Dance Center, but she was always cheering on, laughing with, and supporting her fellow CMS contestants Haley Hartsfield and Michelle Quiner. During the voting period, the social media world was abuzz with praise for her work ethic, positive attitude, and generosity.
Since her CMS trip to NYC, Kaylin's moved from her hometown of Columbia, MO, to the Big Apple for her freshman year at Juilliard, and is busy getting acquainted with the city. As for the future? She's taking it one opportunity at a time, but something tells us we'll be seeing this contemporary queen reach new heights every year.
Keep reading...
Show less
J.Crew's putting a whole new spin on its brand —literally. The popular clothing line's inspired ad campaign has a group of cute male models showing off their best moves in a series of playful dance battles. When we saw one of those models throw down the gauntlet with a rather impressive series of chaîné turns, we knew he had to be a trained dancer, and we were right: He's former New York City Ballet corps member Joshua Thew. Dancer and model Smith Reesie also shows off in a seriously impressive freestyle.
Keep reading...
Show less
Lindsey Stirling and Mark Ballas in the Season 25 premiere of "Dancing with the Stars" (Eric McCandless/ABC)
It's fall! The leaves are changing, everything everywhere is pumpkin-spice flavored—and "Dancing with the Stars" is back on the air. For the 25th time. Season TWENTY-FIVE, y'all: Here we go.
Keep reading...
Show less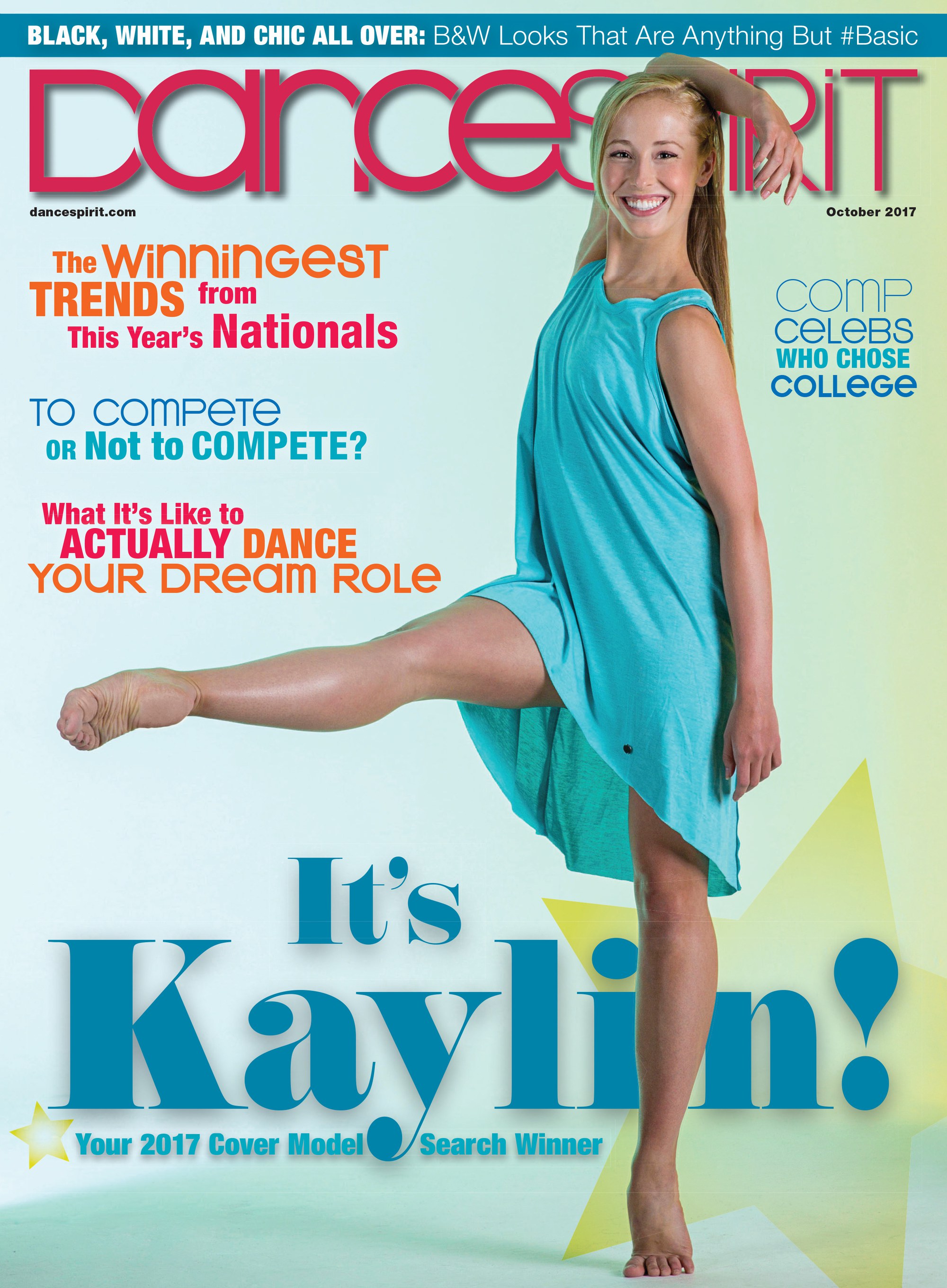 Get Dance Spirit in your inbox