Jul. 17, 2013 11:35AM EST
Sister Act: Daisha and Alicia Graf on Their New Arts Collective
Here's the understatement of the year: Daisha Graf and Alicia Graf Mack aren't your average sisters.
Daisha is a commercial dance and music success story who's worked with the likes of Beyoncé and Rihanna. Alicia is a celebrated concert dancer who's performed with Dance Theatre of Harlem and Complexions Contemporary Ballet and is currently a member of Alvin Ailey American Dance Theater.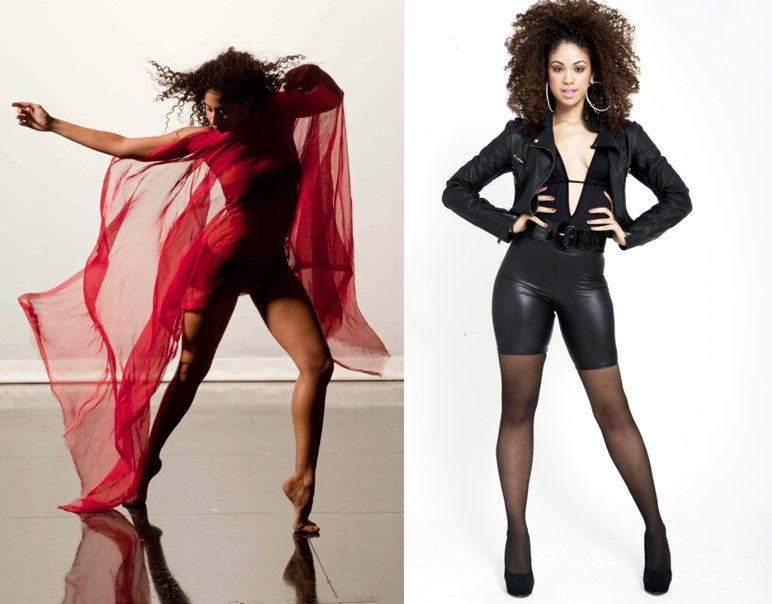 The Graf sisters: Alicia (left) photographed by Bob Morrison; Daisha photographed by Hao Zeng
The dynamic duo recently decided to join their impressive forces to create the Daisha and Alicia Graf Arts Collective, aka D(n)A Arts. The new company's goal is to present dance, music and other arts workshops—and its first program, the one-day Made to Move dance intensive, will take place on August 31 in NYC. (There are still a few spaces available—apply here!)
DS talked to the sisters about their new organization and how they hope to help aspiring performers.
Dance Spirit: What was the inspiration for D(n)A Arts?
Alicia Graf Mack: Daisha and I have both been dancing professionally for several years, but we'd never had a chance to work together. We wanted to give back to the dance community, because we've been so inspired by the mentors we've worked with.
Daisha Graf: We both have such a passion for the arts that we figured, why not keep it in the family, do something together, and have a bigger impact? And we purposely didn't call it "dance collective," but "arts collective." We're both very dance-heavy, but I'm also a recording artist, and both of us played piano our whole lives. We're hoping to do more intensives that explore music, or photography, or theater—all of that is important.
DS: How do the two of you complement each other?
DG: We're kind of the perfect yin and yang, because we're in two completely different dance worlds. In this intensive we're hoping to show all the different ways you can blend them both to be a well-rounded dancer—and in the end, get more work.
AGM: We both have the same sense of responsibility. We've received so much information during our journeys in the dance world, and it's our responsibility to share that information with others. And we both want to figure out a way to make the dance community tighter. Dancers are special, and we should know and feed off each other. Just as we can teach and inspire them, these students can inspire us.
DS: How did you put together the Made to Move intensive? You have such an amazing list of teachers—Renee Robinson, Ronald K. Brown, Rhapsody James...
AGM: We thought about the people who have made the largest impacts on our own lives.
DG: We decided it'd be really interesting to have all types of styles in a single day—instead of a hip-hop intensive or a ballet intensive, you're studying ballet, contemporary, African, hip hop and singing! Normally you'd have to go to five different places to get all of that.
AGM: The overall theme of the Made to Move intensive is the transition from student to professional, so we also assembled a professional panel that will discuss that process with the students for an hour. The list isn't set in stone yet, but so far it includes American Ballet Theatre's Misty Copeland, E! Entertainment founder Alan Mruvka, Antonio Douthit of Alvin Ailey and some agents from Clear Talent Group.
DS: What are you hoping participants will take away from the Made to Move intensive?
AGM: Number one, we want them to have a relationship with us. We want to start a dance family. I love students; I love the energy they bring. I want them to feel like my door is open to them. I also want dancers to know they shouldn't limit themselves to one style. You have to learn how to wear many hats and change them out quickly.
DG: We want the students to open their minds over the course of the day—because they might end up falling in love with a totally new style of dance. We're also going to extend some personal mentoring to a couple of the exceptional dancers, so they have a sort of big sister to talk to about their careers.
Win It
Sep. 05, 2017 12:10PM EST
Photos by Erin Baiano
It's time to get your pirouette on! From September 5th to September 30th, we're hosting a contest to find out who's the best turner of them all.

Put together your most impressive turning combo. Post a video online. Share your turns with us and thousands of other dancers around the world. And if our editors think you're the top turner, you'll win a fabulous prize.
Keep reading...
Show less
All of 18-year-old Kaylin Maggard's dreams—from scoring the title of National Senior Outstanding Dancer at New York City Dance Alliance Nationals to winning the 2017 Dance Spirit Cover Model Search—are coming true. And to anyone who knows the gorgeous contemporary dancer, that's no surprise.
From the moment the Dance Spirit staff met Kaylin, it was obvious her humility and talent would take her far. Not only did she go full-out during the photo shoot and class at Broadway Dance Center, but she was always cheering on, laughing with, and supporting her fellow CMS contestants Haley Hartsfield and Michelle Quiner. During the voting period, the social media world was abuzz with praise for her work ethic, positive attitude, and generosity.
Since her CMS trip to NYC, Kaylin's moved from her hometown of Columbia, MO, to the Big Apple for her freshman year at Juilliard, and is busy getting acquainted with the city. As for the future? She's taking it one opportunity at a time, but something tells us we'll be seeing this contemporary queen reach new heights every year.
Keep reading...
Show less
New York City principal Lauren Lovette has become an icon thanks to her emotional maturity and exceptional musicality. The 26-year-old quickly rose through the ranks after joining the company as an apprentice in 2009, reaching principal status in 2015. A Thousand Oaks, CA, native, Lovette started studying ballet seriously at age 11, at the Cary Ballet Conservatory in Cary, NC. After attending two summer courses at the School of American Ballet, she enrolled as a full-time student in 2006. Last year, she made her choreographic debut with For Clara, her first piece for NYCB. Catch her latest work this month during the company's fall season. —Courtney Bowers
Keep reading...
Show less
In our "Dear Katie" series, former NYCB soloist Kathryn Morgan answers your pressing dance questions. Have something you want to ask Katie? Email dearkatie@dancespirit.com for a chance to be featured!
Dear Katie,
I know I'm not getting good enough dance training from any of my local studios. But I'm not sure I'm ready to move away to study at a big-name school, either. How do you know when you're ready to leave home to pursue your passion?
Marisa
Keep reading...
Show less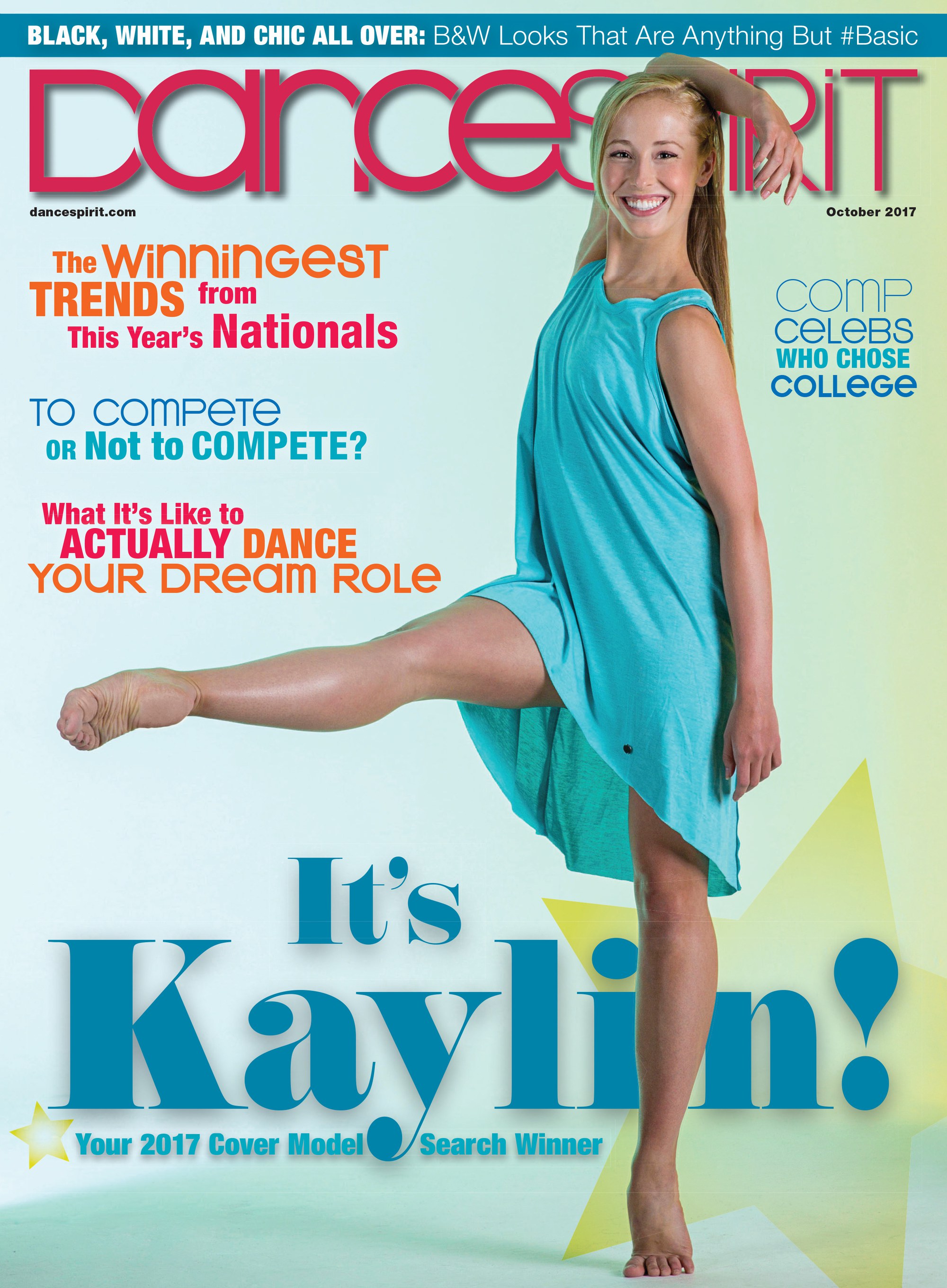 Get Dance Spirit in your inbox