Contemporary
Sep. 01, 2009 02:03PM EST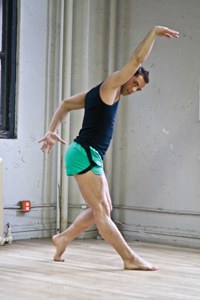 As one of the Bad Boys of Dance, Albert Blaise Cattafi serves up an edgy but sleek style with razor-sharp technique. He loves dancing with this talented, motley crew because, "We get to change it up every time we perform and push ourselves," he says. " We're always thinking, where can we throw in another turn, a higher jump?"
On top of this daredevil attitude, an affable personality and enthusiasm for all things dance help Albert stand out as a dynamic all-around performer. From competition to ballet to theater, Albert's will-do attitude and can-do abilities help him nab impressive gigs. Now, the 24-year-old is performing in Jerry Mitchell's long-awaited PEEPSHOW in Las Vegas—alongside DS April cover model Keltie Colleen!
Originally from Wayne, NJ, Albert trained at Joffrey Ballet School, competed all over the map and was Mr. Dance of America 2004. He also worked for choreographers like Ray Leeper and Mia Michaels (MOG!) and was featured in the tours of A Few Good Men…Dancin'. As if that weren't enough, Albert also teaches and choreographs.
Now, you can try out his style for yourself. Below, Albert breaks down a DS-exclusive, contemporary 10-count! And for more of his great material, check out Bob Rizzo's Contemporary Turns & Jumps on DVD.
COUNT 1: Begin in a parallel, small, first position plié, facing the left side of the room with right leg downstage. Fold your torso over your legs and grasp your left wrist with your right hand as if you are checking your watch. Glance over your right shoulder and keep your elbows out to the sides, parallel to the floor. Pop your right heel off the floor.


COUNT 2: Slide your right foot back in parallel. Then gently turn out into a full second position plié that faces front. Your right arm swoops down and up into half of a "V," and your left arm moves into second position with palm down. Look up at your right hand.
COUNT 3: Slide your right leg and arms back into the same position from COUNT 1, but this time lift your right leg into a small knee-to-knee attitude. Look at the audience.
COUNT 4: Lunge out with your right foot in parallel and keep your right leg straight. Pop the heel of the left leg and bend the knee to exaggerate the slight lunge, with your weight on this leg. Push your right arm overhead with a broken wrist, and splay the left hand, with the left upper arm parallel to the floor. Continue looking at the audience.
COUNT 5: Shift your weight onto the right leg as you swoop your left leg around into a turned in, battement/sauté en dedans. You should now be facing the right downstage corner. Wrap your right arm around your neck and left arm around your torso. Don't forget to point your bottom foot as you jump!
COUNT 6: Land in a lunge with the right leg front croisé and both feet slightly turned out. Look up at the right corner so that the audience sees your profile, twist your torso to the back wall and lift your left shoulder. Hands should be relaxed and your arms are at your sides.
COUNT 7: Swoop the right leg up into a high jump facing the audience, with the right knee tucked into your chest and the left knee just below it. The arms both fly first down and then up into a wide "V" to create a cannonball—or Batman!—effect.
COUNT 8: Land facing the left side in a medium-sized, parallel fourth position with the left leg front. Both legs are bent, with the back, right foot popped up. Bend your arms, palms up as if carrying a tray, and look down at your fingers.
COUNT 9: Pop into a small sauté, with straight legs and (very!) pointed feet. Your torso straightens, and your left hand touches your right wrist as if you are calling a time-out.


COUNT 10: Finish in a large lunge, with your left foot forward. Look front and slice your right hand back toward your left hip pocket. Your right hand meets the left.
Win It
Sep. 05, 2017 12:10PM EST
Photos by Erin Baiano
It's time to get your pirouette on! From September 5th to September 30th, we're hosting a contest to find out who's the best turner of them all.

Put together your most impressive turning combo. Post a video online. Share your turns with us and thousands of other dancers around the world. And if our editors think you're the top turner, you'll win a fabulous prize.
Keep reading...
Show less
All of 18-year-old Kaylin Maggard's dreams—from scoring the title of National Senior Outstanding Dancer at New York City Dance Alliance Nationals to winning the 2017 Dance Spirit Cover Model Search—are coming true. And to anyone who knows the gorgeous contemporary dancer, that's no surprise.
From the moment the Dance Spirit staff met Kaylin, it was obvious her humility and talent would take her far. Not only did she go full-out during the photo shoot and class at Broadway Dance Center, but she was always cheering on, laughing with, and supporting her fellow CMS contestants Haley Hartsfield and Michelle Quiner. During the voting period, the social media world was abuzz with praise for her work ethic, positive attitude, and generosity.
Since her CMS trip to NYC, Kaylin's moved from her hometown of Columbia, MO, to the Big Apple for her freshman year at Juilliard, and is busy getting acquainted with the city. As for the future? She's taking it one opportunity at a time, but something tells us we'll be seeing this contemporary queen reach new heights every year.
Keep reading...
Show less
J.Crew's putting a whole new spin on its brand —literally. The popular clothing line's inspired ad campaign has a group of cute male models showing off their best moves in a series of playful dance battles. When we saw one of those models throw down the gauntlet with a rather impressive series of chaîné turns, we knew he had to be a trained dancer, and we were right: He's former New York City Ballet corps member Joshua Thew. Dancer and model Smith Reesie also shows off in a seriously impressive freestyle.
Keep reading...
Show less
Lindsey Stirling and Mark Ballas in the Season 25 premiere of "Dancing with the Stars" (Eric McCandless/ABC)
It's fall! The leaves are changing, everything everywhere is pumpkin-spice flavored—and "Dancing with the Stars" is back on the air. For the 25th time. Season TWENTY-FIVE, y'all: Here we go.
Keep reading...
Show less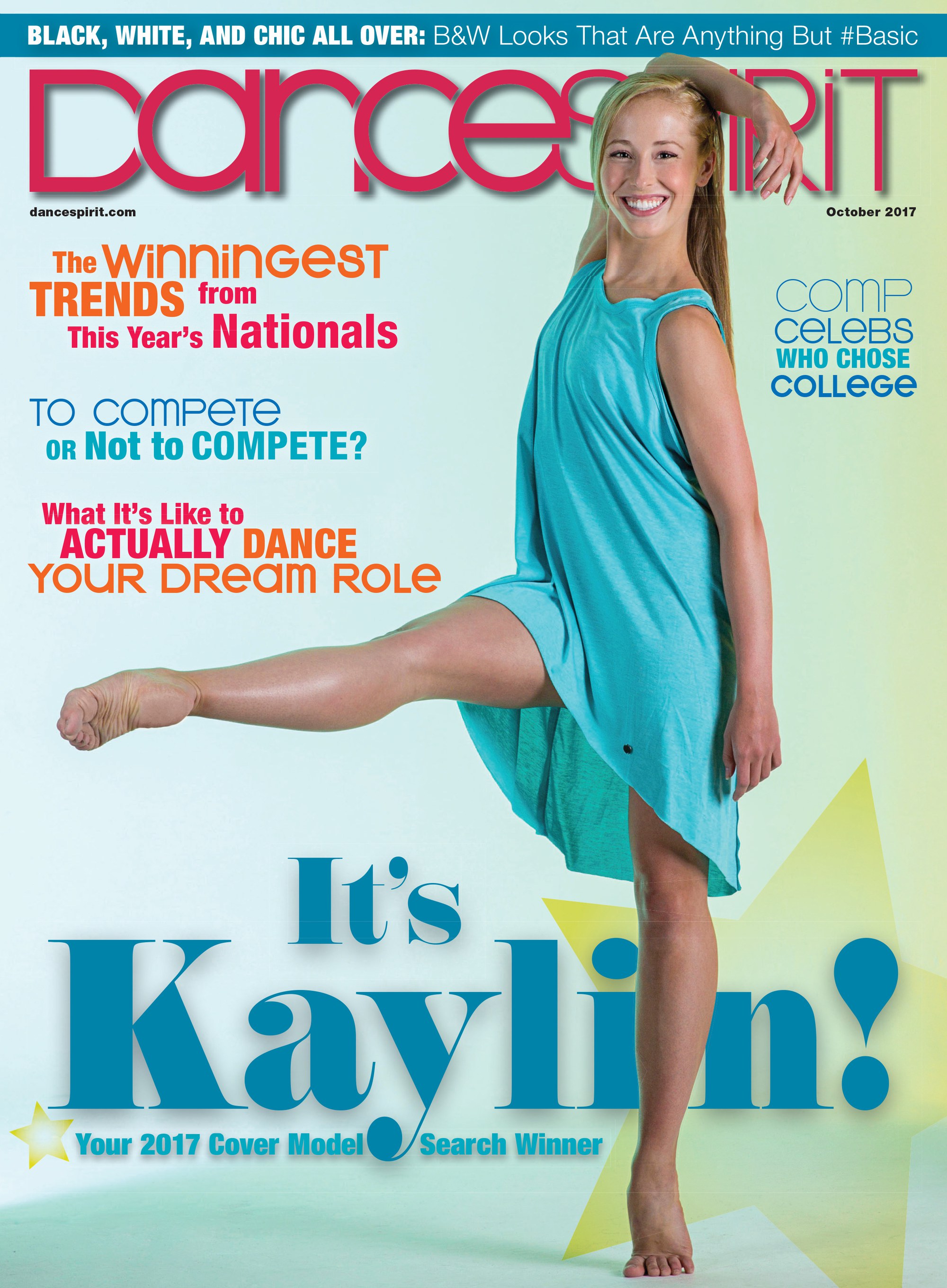 Get Dance Spirit in your inbox