"So You Think You Can Dance" Finale Recap
I love cuddling up on the couch to watch "So You Think You Can Dance" on TV, but seeing it live is another story. Yesterday, DS editor in chief Alison Feller and I traveled to L.A. for the taping of the finale. The bright lights, crazy-enthused audience members, star-sighting and, especially, watching Cat Deeley dance along to each routine on the sidelines really changed the experience—and made us love the Top 4 dancers even more! At the end of the night, we were beyond thrilled to see ballet-trained dancers Eliana and Chehon named America's Favorite Dancers. Get excited for more insider secrets to come in our December issue (with Eliana and Chehon on the cover!), but for now, as always, here are our top five moments.
5. The opening number! Nothing beats seeing the Top 20 dancers together again, and watching them being blown across the stage was out of this world. (You should've seen the size of that fan.) We've come to expect a lot from big group finale numbers, and Chris Scott and Sonya Tayeh's collaboration did not disappoint. The costumes were beautiful, the concept was ethereal and the dancers were spot on.
4. On the final episode, Cat delivered her best look yet! Super-sleek hair and a sparkly dress (with sparkly-er shoes to match) made the perfect look for our favorite host.
3. We're not sure why Cyrus got a special customized number, but we were willing to go with it. And thank goodness, because that was really awesome. Chris Scott's poker routine (which he was in!) with Comfort and tWitch was fun to watch, showed off these dancers' unique skills and was so complex that even the cameras were involved in the choreography.
2. Nants ingonyama bagithi Baba! I can't even handle how amazing the final routine of the night was. Nappytabs came back to the show in style with this Lion King-inspired number for the Top 10 plus the All-Stars, and their routine definitely makes my top five "SYTYCD" moments of all-time. It's Disney remixed—what's not to love? The only sad part about seeing this number live was that I couldn't hit rewind and watch it again twelve times.
1. Of course, our favorite moment was seeing two winners crowned! America's Favorite Dancers, Eliana and Chehon, both seemed genuinely shocked and honored by their new titles. But even better than their reactions were the reactions of their fellow finalists. Cyrus and Chehon's hug was precious, and when the Top 20 and All Stars rushed the stage, you could taste the love in that room.
The So You Think You Can Whaaat?!? Moment:
Oh Mary Murphy, I love you, but you would not be allowed on my Hot Tamale Train with all those flaming red accessories. Her bracelet, her earrings and her huge shoulder flower—plus what you didn't see on TV, her shoes!—were sparkly, sequined red. Now, I can appreciate some tasteful sparkle (see moment number 4 above), but this was just too much.
We can't believe another season of "SYTYCD" has flown by! We're spending the day today taking gorgeous pictures of Chehon and Eliana, and you can check them out and read their stories in the December issue of Dance Spirit! Until then, tell us what you thought of the show. Were you surprised by the winners? Did you have different favorite moments? And were you just devastated that Jesse Tyler Ferguson wasn't a judge? Let me know!
Win It
Sep. 05, 2017 12:10PM EST
Photos by Erin Baiano
It's time to get your pirouette on! From September 5th to September 30th, we're hosting a contest to find out who's the best turner of them all.

Put together your most impressive turning combo. Post a video online. Share your turns with us and thousands of other dancers around the world. And if our editors think you're the top turner, you'll win a fabulous prize.
Keep reading...
Show less
All of 18-year-old Kaylin Maggard's dreams—from scoring the title of National Senior Outstanding Dancer at New York City Dance Alliance Nationals to winning the 2017 Dance Spirit Cover Model Search—are coming true. And to anyone who knows the gorgeous contemporary dancer, that's no surprise.
From the moment the Dance Spirit staff met Kaylin, it was obvious her humility and talent would take her far. Not only did she go full-out during the photo shoot and class at Broadway Dance Center, but she was always cheering on, laughing with, and supporting her fellow CMS contestants Haley Hartsfield and Michelle Quiner. During the voting period, the social media world was abuzz with praise for her work ethic, positive attitude, and generosity.
Since her CMS trip to NYC, Kaylin's moved from her hometown of Columbia, MO, to the Big Apple for her freshman year at Juilliard, and is busy getting acquainted with the city. As for the future? She's taking it one opportunity at a time, but something tells us we'll be seeing this contemporary queen reach new heights every year.
Keep reading...
Show less
New York City principal Lauren Lovette has become an icon thanks to her emotional maturity and exceptional musicality. The 26-year-old quickly rose through the ranks after joining the company as an apprentice in 2009, reaching principal status in 2015. A Thousand Oaks, CA, native, Lovette started studying ballet seriously at age 11, at the Cary Ballet Conservatory in Cary, NC. After attending two summer courses at the School of American Ballet, she enrolled as a full-time student in 2006. Last year, she made her choreographic debut with For Clara, her first piece for NYCB. Catch her latest work this month during the company's fall season. —Courtney Bowers
Keep reading...
Show less
In our "Dear Katie" series, former NYCB soloist Kathryn Morgan answers your pressing dance questions. Have something you want to ask Katie? Email dearkatie@dancespirit.com for a chance to be featured!
Dear Katie,
I know I'm not getting good enough dance training from any of my local studios. But I'm not sure I'm ready to move away to study at a big-name school, either. How do you know when you're ready to leave home to pursue your passion?
Marisa
Keep reading...
Show less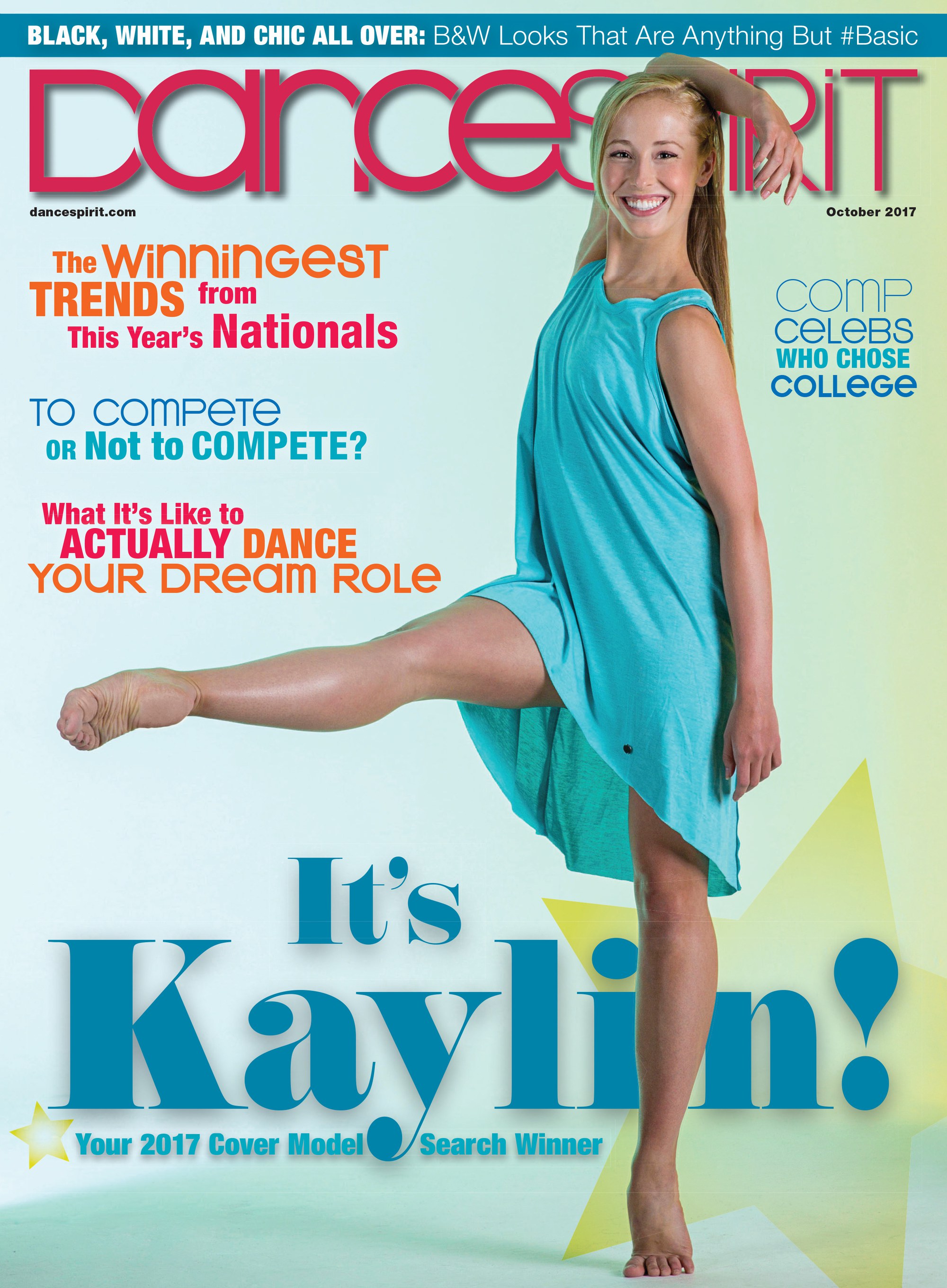 Get Dance Spirit in your inbox