"So You Think You Can Dance" Finale Recap
I love cuddling up on the couch to watch "So You Think You Can Dance" on TV, but seeing it live is another story. Yesterday, DS editor in chief Alison Feller and I traveled to L.A. for the taping of the finale. The bright lights, crazy-enthused audience members, star-sighting and, especially, watching Cat Deeley dance along to each routine on the sidelines really changed the experience—and made us love the Top 4 dancers even more! At the end of the night, we were beyond thrilled to see ballet-trained dancers Eliana and Chehon named America's Favorite Dancers. Get excited for more insider secrets to come in our December issue (with Eliana and Chehon on the cover!), but for now, as always, here are our top five moments.
5. The opening number! Nothing beats seeing the Top 20 dancers together again, and watching them being blown across the stage was out of this world. (You should've seen the size of that fan.) We've come to expect a lot from big group finale numbers, and Chris Scott and Sonya Tayeh's collaboration did not disappoint. The costumes were beautiful, the concept was ethereal and the dancers were spot on.
4. On the final episode, Cat delivered her best look yet! Super-sleek hair and a sparkly dress (with sparkly-er shoes to match) made the perfect look for our favorite host.
3. We're not sure why Cyrus got a special customized number, but we were willing to go with it. And thank goodness, because that was really awesome. Chris Scott's poker routine (which he was in!) with Comfort and tWitch was fun to watch, showed off these dancers' unique skills and was so complex that even the cameras were involved in the choreography.
2. Nants ingonyama bagithi Baba! I can't even handle how amazing the final routine of the night was. Nappytabs came back to the show in style with this Lion King-inspired number for the Top 10 plus the All-Stars, and their routine definitely makes my top five "SYTYCD" moments of all-time. It's Disney remixed—what's not to love? The only sad part about seeing this number live was that I couldn't hit rewind and watch it again twelve times.
1. Of course, our favorite moment was seeing two winners crowned! America's Favorite Dancers, Eliana and Chehon, both seemed genuinely shocked and honored by their new titles. But even better than their reactions were the reactions of their fellow finalists. Cyrus and Chehon's hug was precious, and when the Top 20 and All Stars rushed the stage, you could taste the love in that room.
The So You Think You Can Whaaat?!? Moment:
Oh Mary Murphy, I love you, but you would not be allowed on my Hot Tamale Train with all those flaming red accessories. Her bracelet, her earrings and her huge shoulder flower—plus what you didn't see on TV, her shoes!—were sparkly, sequined red. Now, I can appreciate some tasteful sparkle (see moment number 4 above), but this was just too much.
We can't believe another season of "SYTYCD" has flown by! We're spending the day today taking gorgeous pictures of Chehon and Eliana, and you can check them out and read their stories in the December issue of Dance Spirit! Until then, tell us what you thought of the show. Were you surprised by the winners? Did you have different favorite moments? And were you just devastated that Jesse Tyler Ferguson wasn't a judge? Let me know!
Much of Janelle Ginestra's career has been about helping others shine. She's dedicated herself to supporting and cheerleading her partner, WilldaBeast Adams; the emerging talents in their dance company, ImmaBEAST; and the countless dancers she inspires at master classes and conventions. Her YouTube channel has become a launching pad for young talents like "Fraternal Twins" Larsen Thompson and Taylor Hatala, thanks to viral videos featuring Ginestra's creative vision.
But Ginestra's a skyrocketing success in her own right—an in-demand choreographer, a social media influencer, and a dance entrepreneur, building a legacy one eight-count at a time. It's time for her turn in the spotlight. And she's more than ready. "I want to be a legend in whatever I do," she says. We'd argue that she already is.
Keep reading...
Show less
Win It
Oct. 13, 2017 04:31PM EST
Week five of "Dancing with the Stars" proved to be one of the best weeks of the season so far. (And we're not just saying that because Mickey made a cameo debut on the piano during one of the routines—although that certainly didn't hurt!) Everyone brought their A-game, and with such a fun theme the contestants were able to really let their guards down. There was true sincerity in their dancing that we hadn't seen before. But not all Disney stories end with a "happily ever after," and one couple still had to hang up their dancing shoes.
If there's one week you should watch all the routines of it's undoubtedly this one... But, ICYMI, scroll below for our highlights of the night.
Keep reading...
Show less
Via Facebook
Almost a month out, Puerto Rico continues to suffer the devastating aftereffects of Hurricane Maria. Many of the island's residents still lack power, clean water, and safe housing. Ballet classes? For Puerto Rican dance students, they must feel like an impossible luxury.
But a dance studio in Florida is working to allow a group of young Puerto Ricans to continue their training. And it needs your help.
Keep reading...
Show less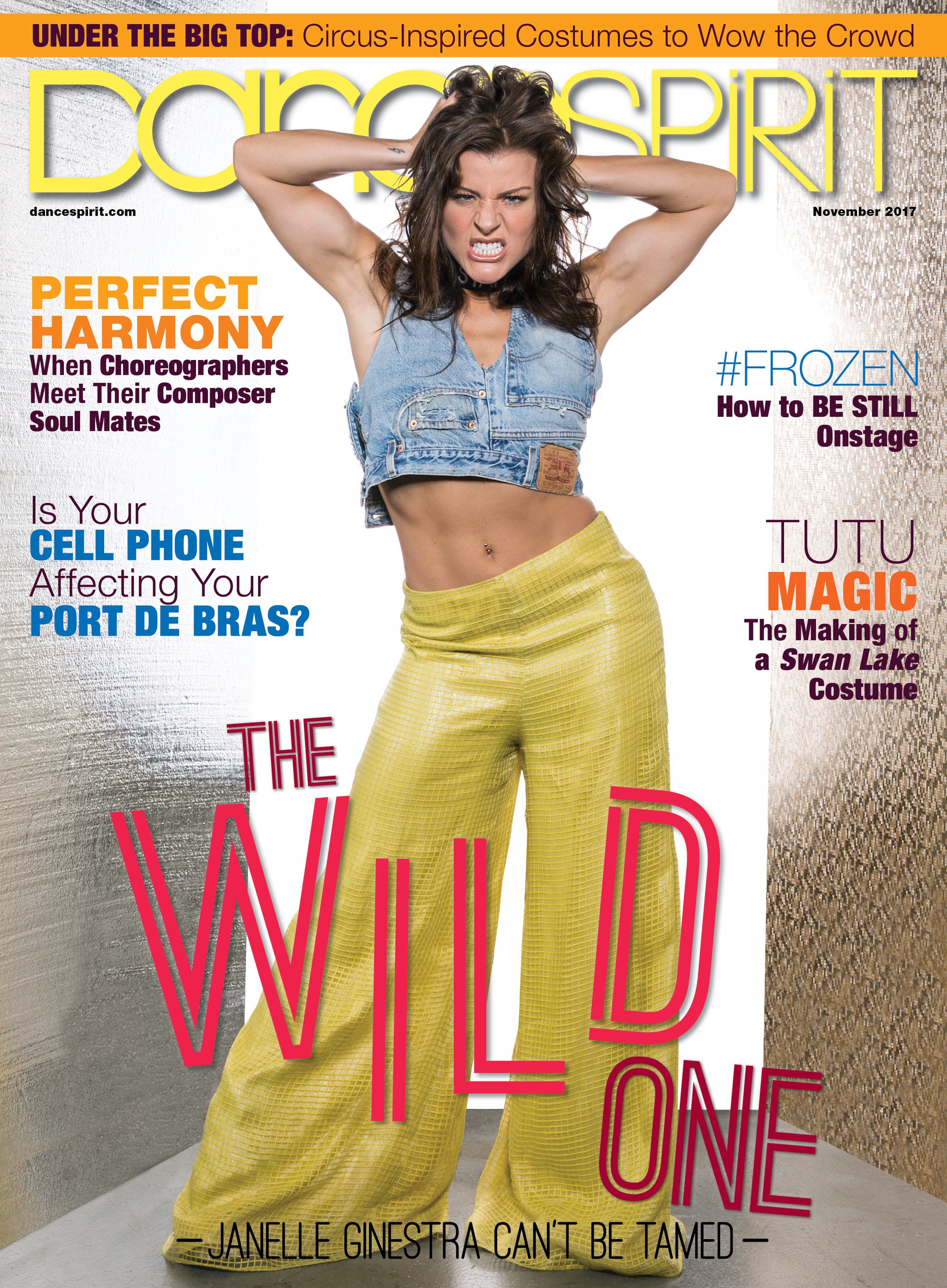 Get Dance Spirit in your inbox