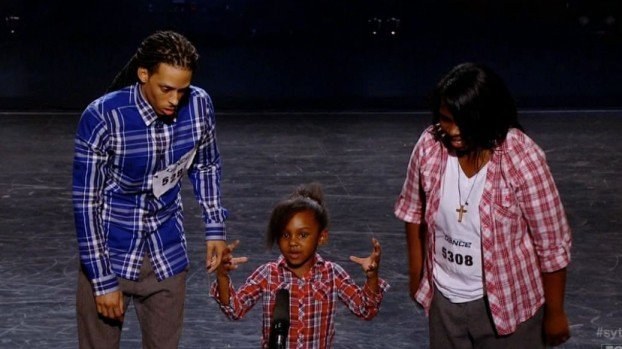 Meet Papa Exorcist, Mama Exorcist and Baby Exorcist—they're headed to Vegas!
Last night on the Season 10 "So You Think You Can Dance" audition tour, we first headed back to L.A. with Nigel, Mary and my personal favorite, Jesse Tyler Ferguson, at the judges' table. After seeing some just so-so talent in Detroit, I had high hopes for Hollywood—and I wasn't disappointed!
Then, for the first time ever, we headed to Austin, TX, where actress Minnie Driver joined Nigel and Mary's hair. (What in the world was on her head?!) Here are my favorite moments from the show:
Nicholas "Slick" Stewart's Flexing. I'm not sure it qualifies as dance as much as contortion, but he sure got my attention! My bones and joints hurt just watching him. Plus, his animation wasn't too shabby, and he definitely gets ten points for the entertainment factor.
Alex Kessinger. Was it just me or was watching Alex like seeing Season 7 winner Lauren Froderman audition all over again? A cute, spunky blonde with a killer bod and crazy athleticism? As the judges kept saying all night: "She's so 'SYTYCD!' "
Maria and Misha, aka the Latin Lovers. Oh man, I love me a hot and spicy Latin routine and these two certainly delivered! I could've done without all the goofy faces, but their technique more than made up for the facials. And fun fact: After a quick Google search of Misha, turns out he was already on "SYTYCD" Ukraine. Anyone else think it's weird they failed to mention this?
Makenzie Dustman. She gave us the first really great contemporary solo of the season, which is actually quite surprising. (I'm shocked we haven't seen more contemporary.) She had clean, beautiful technique, decent choreo and real performance quality—I'm a big fan.
Baby Animator Anthony. OMG. Most adorable 4-year-old I've EVER seen. I died of cuteness as soon as he started talking, let alone dancing. Can someone please teach my future child to be this awesome? (And Nigel sending him to Disney World instead of Vegas? Love it.)
Dannon O'Brien. Get excited, friends. I think we've got another Mark Kanemura on our hands! He's (very) quirky, technical and nerdy cute. Plus, his hobby is doing creepy Halloween makeup. Loved him.
The Exorcist Family. I'll be honest, I'm not as moved by the exorcist style as some, but just seeing this family all onstage together was really awesome. While the dance looked too choreographed to have been spontaneous, I've got to give them credit for coming prepared. Enjoy the family trip to Vegas!
What did you think? Did you love the same dancers we did? Tell us in the comments below! And be sure to tune in next week when the audition tour heads to Boston.
Photo by ABC/Eric McCandless
And that's a wrap on "Dancing with the Stars" Season 24, ladies and gents! It's certainly been one for the books. From injuries to shocking eliminations, let's just say Season 24 has had its emotional ups and downs. But despite all that, the season made for some seriously phenom dancing and some killer performances. And as usual, we've loved watching every second of those cha chas, foxtrots, and waltzes.
Let's get right to the exciting stuff, though: Last night's winning couple of "Dancing with the Stars" is...
Keep reading...
Show less
May. 23, 2017 01:11PM EST
Via @quinn_starner on Instagram
Nearly 80,000 dance-loving Instagram followers can't be wrong: Quinn Starner is one to watch. And what's just as impressive as the 15-year-old's rabid online following is her ever-growing list of competition accolades. Quinn, who trains at Indiana Ballet Conservatory and Stars Dance Company, been named first runner-up at The Dance Awards for two years in a row (as a junior and a teen); was the 2016 West Coast Dance Explosion Teen National Champion; earned first place in contemporary and third place in the classical division at Youth America Grand Prix Regionals in Pittsburgh last year; has won the Grand Prix Award at ADC|IBC; and was a gold medalist at World Ballet Art Competition Grand Prix. Plus, she made it to the Academy round on last year's "So You Think You Can Dance: The Next Generation," and has performed as Clara in the Radio City Christmas Spectacular. Here's what Quinn has to say about her favorite songs, teachers, and career highlights.
Keep reading...
Show less
May. 23, 2017 02:34PM EST
NBC
Want a chance to get personally involved in the HOTLY anticipated TV show "World of Dance"? Of course you do. That's why J. Lo. and the rest of the "WOD" team have launched an interactive version of the upcoming NBC series that lets Snapchatters get in on the action.
Keep reading...
Show less
May. 22, 2017 02:07PM EST
On Saturday morning, Russell Horning—aka 15-year-old Instagram king @i_got_barzz—was already kind of famous. His admittedly bad but weirdly mesmerizing dance videos had earned him shoutouts from the likes of Rihanna (and dance tributes from the likes of Josh Killacky).
But by Sunday morning? By Sunday morning, Russell Got Barzz had reached an entirely different level of memedom. Because Katy Perry tapped the teen—signature backpack and all—to perform "Swish Swish" with her on "Saturday Night Live." And the internet lost its darn mind.
Keep reading...
Show less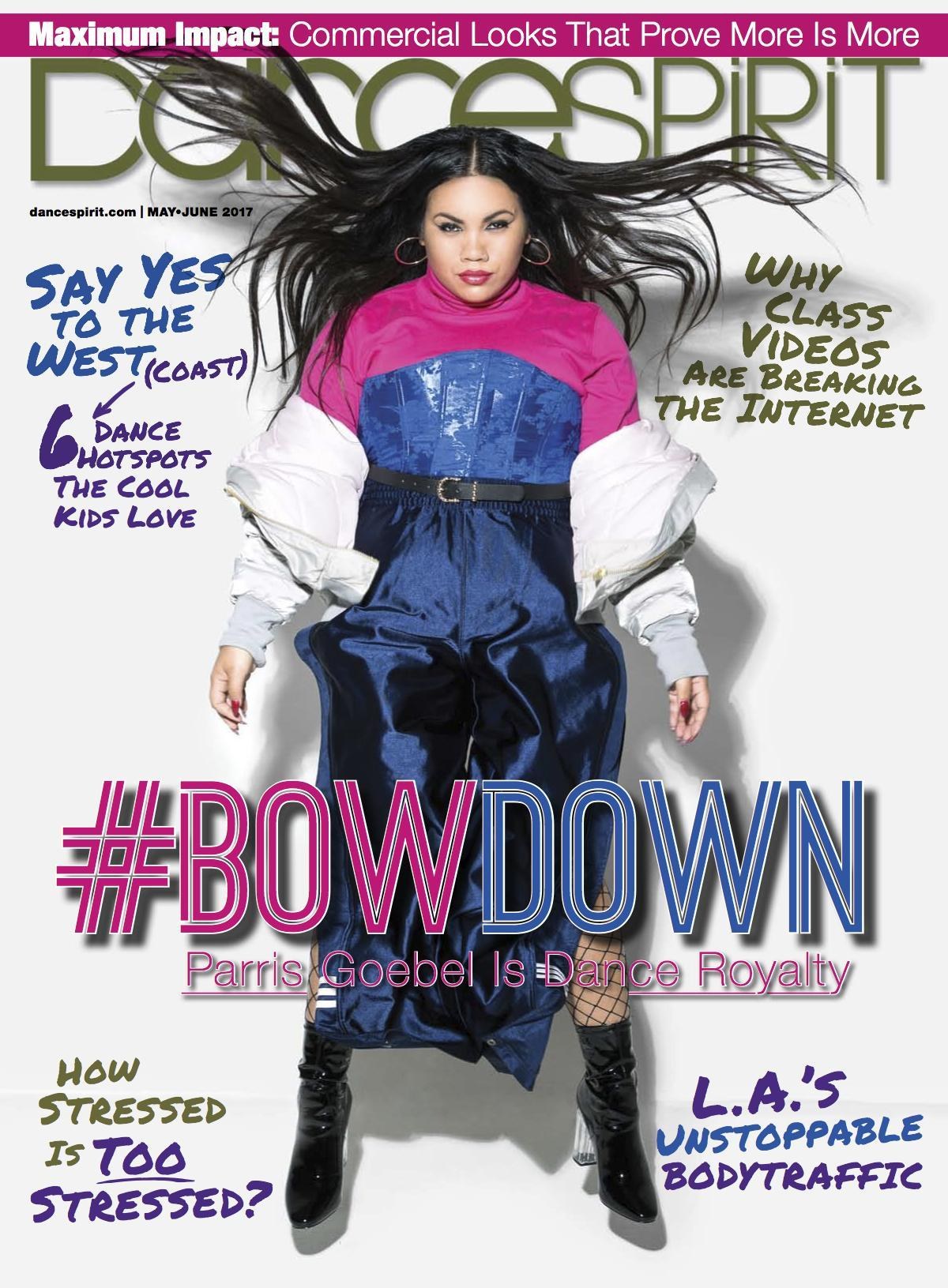 Get Dance Spirit in your inbox