"So You Think You Can Dance" Recap: L.A. and Austin Auditions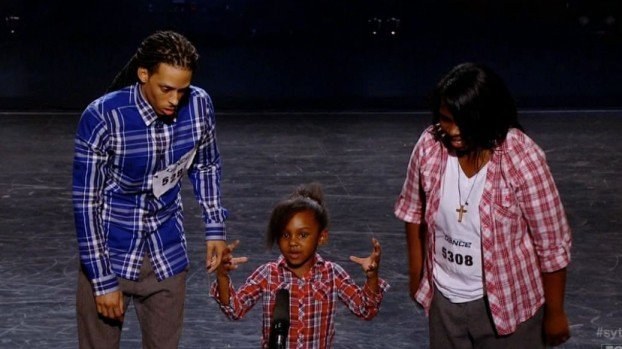 Meet Papa Exorcist, Mama Exorcist and Baby Exorcist—they're headed to Vegas!
Last night on the Season 10 "So You Think You Can Dance" audition tour, we first headed back to L.A. with Nigel, Mary and my personal favorite, Jesse Tyler Ferguson, at the judges' table. After seeing some just so-so talent in Detroit, I had high hopes for Hollywood—and I wasn't disappointed!
Then, for the first time ever, we headed to Austin, TX, where actress Minnie Driver joined Nigel and Mary's hair. (What in the world was on her head?!) Here are my favorite moments from the show:
Nicholas "Slick" Stewart's Flexing. I'm not sure it qualifies as dance as much as contortion, but he sure got my attention! My bones and joints hurt just watching him. Plus, his animation wasn't too shabby, and he definitely gets ten points for the entertainment factor.
Alex Kessinger. Was it just me or was watching Alex like seeing Season 7 winner Lauren Froderman audition all over again? A cute, spunky blonde with a killer bod and crazy athleticism? As the judges kept saying all night: "She's so 'SYTYCD!' "
Maria and Misha, aka the Latin Lovers. Oh man, I love me a hot and spicy Latin routine and these two certainly delivered! I could've done without all the goofy faces, but their technique more than made up for the facials. And fun fact: After a quick Google search of Misha, turns out he was already on "SYTYCD" Ukraine. Anyone else think it's weird they failed to mention this?
Makenzie Dustman. She gave us the first really great contemporary solo of the season, which is actually quite surprising. (I'm shocked we haven't seen more contemporary.) She had clean, beautiful technique, decent choreo and real performance quality—I'm a big fan.
Baby Animator Anthony. OMG. Most adorable 4-year-old I've EVER seen. I died of cuteness as soon as he started talking, let alone dancing. Can someone please teach my future child to be this awesome? (And Nigel sending him to Disney World instead of Vegas? Love it.)
Dannon O'Brien. Get excited, friends. I think we've got another Mark Kanemura on our hands! He's (very) quirky, technical and nerdy cute. Plus, his hobby is doing creepy Halloween makeup. Loved him.
The Exorcist Family. I'll be honest, I'm not as moved by the exorcist style as some, but just seeing this family all onstage together was really awesome. While the dance looked too choreographed to have been spontaneous, I've got to give them credit for coming prepared. Enjoy the family trip to Vegas!
What did you think? Did you love the same dancers we did? Tell us in the comments below! And be sure to tune in next week when the audition tour heads to Boston.
Win It
Sep. 05, 2017 12:10PM EST
Photos by Erin Baiano
It's time to get your pirouette on! From September 5th to September 30th, we're hosting a contest to find out who's the best turner of them all.

Put together your most impressive turning combo. Post a video online. Share your turns with us and thousands of other dancers around the world. And if our editors think you're the top turner, you'll win a fabulous prize.
Keep reading...
Show less
All of 18-year-old Kaylin Maggard's dreams—from scoring the title of National Senior Outstanding Dancer at New York City Dance Alliance Nationals to winning the 2017 Dance Spirit Cover Model Search—are coming true. And to anyone who knows the gorgeous contemporary dancer, that's no surprise.
From the moment the Dance Spirit staff met Kaylin, it was obvious her humility and talent would take her far. Not only did she go full-out during the photo shoot and class at Broadway Dance Center, but she was always cheering on, laughing with, and supporting her fellow CMS contestants Haley Hartsfield and Michelle Quiner. During the voting period, the social media world was abuzz with praise for her work ethic, positive attitude, and generosity.
Since her CMS trip to NYC, Kaylin's moved from her hometown of Columbia, MO, to the Big Apple for her freshman year at Juilliard, and is busy getting acquainted with the city. As for the future? She's taking it one opportunity at a time, but something tells us we'll be seeing this contemporary queen reach new heights every year.
Keep reading...
Show less
J.Crew's putting a whole new spin on its brand —literally. The popular clothing line's inspired ad campaign has a group of cute male models showing off their best moves in a series of playful dance battles. When we saw one of those models throw down the gauntlet with a rather impressive series of chaîné turns, we knew he had to be a trained dancer, and we were right: He's former New York City Ballet corps member Joshua Thew. Dancer and model Smith Reesie also shows off in a seriously impressive freestyle.
Keep reading...
Show less
Lindsey Stirling and Mark Ballas in the Season 25 premiere of "Dancing with the Stars" (Eric McCandless/ABC)
It's fall! The leaves are changing, everything everywhere is pumpkin-spice flavored—and "Dancing with the Stars" is back on the air. For the 25th time. Season TWENTY-FIVE, y'all: Here we go.
Keep reading...
Show less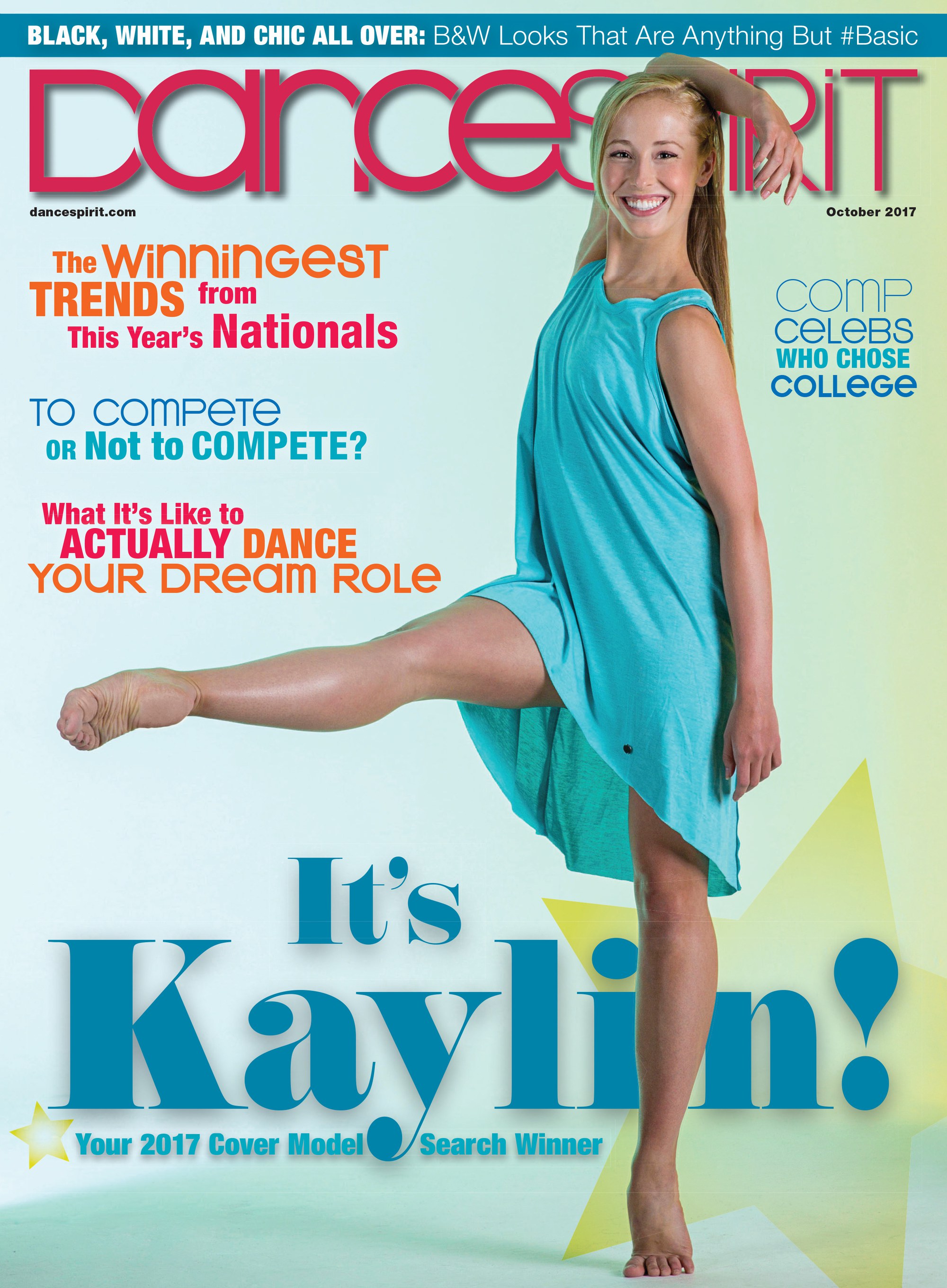 Get Dance Spirit in your inbox