"So You Think You Can Dance" Recap: Meet the Top 10!
The Season 14 All Stars in Mandy Moore's opening number (Adam Rose/FOX)
After thousands of auditions and the most intense Academy week ever (seriously), last night we got two hours of amazing dancing—and the highly anticipated reveal of Season 14's Top 10!
But before that, the live show kicked off (on a brand-spankin'-new stage) with the season's first group performance, a lovely contemporary routine choreographed by the show's creative producer, the Emmy-nominated Mandy Moore. The purple-y piece featured the All Stars, and if you thought one very spotlight-worthy All Star was missing, you were right: In the saddest news so far this season, Allison Holker is sidelined indefinitely on account of a busted shoulder. [Pan to Allison in the audience, wearing a sling, sitting next to husband tWitch. Fix her, tWitch! Immediately or sooner!]
---
And at the judging table, Vanessa, Nigel, and Mary are back. Vanessa's hair is now short and sweet, Mary's sleeves are fluffy and fabulous, and Nigel, well, he's Nigel, looking dapper in a dark blue suit.
Now let's get to the good stuff: your Top 10!
Team Fik-Shun: Dassy Lee vs. Kyle Bennett Jr.
Our prediction: Dassey Lee
The verdict: Dassey Lee!
Dassey and Fik-Shun donned feathered fedoras, suspenders, and jewel-toned getups for this fun Popin' Pete-choreographed hip-hop routine, and proved they have enough charisma to last until the finale. Considering Fik-Shun is the show's reigning champ, this team is automatically the one to beat.
The judges said: Mary loved it and is very excited for this partnership. She says these two were poppin' into her heart. Nigel said they moved every part of their bodies, and that's a good thing. (Then he made a joke about Dassy being from Seoul, and dancing with your soul...) And Vanessa said they were explosive and dynamic and, "You shine, girl."
Team Allison: Logan vs. Zachary
Our prediction: Logan
The verdict: Logan
But Team Allison is without its Allison! Fortunately Season 9's Audrey Case is on hand to step in and perform a Tyce Diorio contemporary routine with Logan. It's amazing, and Logan seemed at ease with the choreography. We love it when a dancer can focus on the performance instead of the steps, and that's precisely what Logan did, so we are definitely here for this. But then the camera again panned to Allison in the audience, looking like a proud mama bear, and, BRB, need some tissues.
The judges said: Nigel thinks Logan is a great choice, as he reminded Allison that Zachary is now starring in CATS on Broadway. COOL STORY, NIGEL. Let's talk about Logan. Nigel noted that the Top 10 is full of talent and personality, and that Logan has both but will need to show them off. Vanessa said her heart was in all sorts of places, including her stomach, and that the routine was stupendous (excellent word choice, V). And Mary said Logan was "the wings of that choreography."
Team Jenna: Konkrete vs. Kiki
Our prediction: A toss-up! We refused to call it.
The verdict: Kiki
For their debut, Kiki and Jenna performed a steamy cha-cha choreographed by Dmitry Chaplin. Last week, Jenna proved that she's the ultimate All Star, so Kiki is in great hands. He looked downright giddy to be performing on that [shiny new, don't forget!] stage, but Jenna stole the spotlight a bit. Here's hoping Kiki gets it back throughout the season.
The judges said: Whatever Mary initially said was so high-pitched we couldn't actually hear it. After she contained herself, she praised Jenna for being "so dynamic" and for having "Latin hotness," but also said she's so grounded, "we couldn't even knock you off your feet if we tried." She admitted Kiki has been under her radar, but said now he's a stealth bomber and "BOOM!" Vanessa admitted she has a giggly girl crush on Jenna (same), and said the ladies love Kiki and that she's excited to see him shine more.
Team Cyrus: Havoc vs. Kaylee
Our prediction: Kaylee
The verdict: Kaylee
OK, we loved this gritty contemporary routine, choreographed by Tessandra Chavez. It's pretty awesome that Cyrus opted to perform outside his own style for the benefit of his partner, and he totally let her shine. Kaylee proved she knows how to work a camera, and she totally commanded the stage. Plus, Cyrus looked handsome and dreamy. This partnership is solid. But...
The judges said: They weren't as thrilled with it! Mary said it was stunning, but that she would've liked Cyrus to have been stronger. (We have to disagree here: He was the perfect partner because he was there for Kaylee but let her be the focus. He already had his turn, remember?) Nigel commended Cyrus for choosing a contemporary dancer as his partner, before saying, "Good luck with that," and said he needs more from Kaylee. And Vanessa talked about how she could relate to this routine because it brought her back to a time in a previous relationship when she was so angry she threw shoes at her partner, and VANESSA IF YOU ARE TALKING ABOUT THROWING SHOES AT ZAC EFRON, PLEASE KINDLY EXIT TO STAGE LEFT. We do not toss footwear at Troy Bolton.
Team Gaby: Lex vs. Evan
Our prediction: Evan
The verdict: Lex
We got it wrong! And we're glad we did, because Lex was phenomenal in this Anthony Morigerato tap number. It was classic tap: Lex in a white suit, Gaby in a feathered dress, plus a few drop-splits and a backflip thrown in for good measure. Dude's got skills.
The judges said: Standing ovation! The first of the night! Nigel said Lex is a great all-around dancer (and reminded us all, yet again, that Lex is a member of Shaping Sound), Vanessa loved it and said her mind was blown (and she's glad Lex didn't fall doing that flip), and Mary said she's "Gonna call Lex 'Mr. Talented,' holy smokes!"
Team Comfort: Mark vs. Deja
Our prediction: Mark
The verdict: Mark
Does this guy love the stage or what?! Mark and Comfort performed a down-and-dirty hip-hop routined choreographed by Luther Brown, and while Comfort may have overshadowed Mark a bit, he showed off his natural swagger and love for performing. He looked like he was having the ultimate blast.
The judges said: Vanessa said it was fire, and that Comfort gets her riled up. Then she started doing the "Ru-fi-o" chant from Hook. Mary praised the team's out-of-this-world chemistry, and Nigel said Mark looks like Bruno Mars' little brother.
Team Marko: Sofia vs. Koine
Our prediction: Koine
The verdict: Koine
Leave it to Stacey Tookey to choreograph the prettiest contemporary piece of the whole night. It showed off Koine's control and lovely legs, and TBH, we didn't even watch Marko the entire time, which is a good sign. (No offense, Marko—you picked a great partner!) There was emotion, there was intricate partnering, and it was, as Cat Deeley said, "ethereal" and "romantic."
The judges said: Mary said they made it look effortless. Nigel said it flowed and was brilliant. (Though he needs to work on how to pronounce "Koine," and should probably refrain from referring to her as "a Malibu bride." Also the comment about romance not being dead, except for Mary Murphy? Ugh.) Vanessa said it was pure and graceful and magical and otherworldly and beautiful and fantastic.
Team Paul: Sydney vs. Kristina

Our prediction: Sydney
The verdict: Sydney
"Dancing With the Stars" pro Val Chmerkovskiy choreographed this fast, furious, fun, footwork-y number that involved a lot of quick turns and speedy spotting. (Seriously, Paul whisked Sydney around so much we were getting dizzy.) Sydney has a fun personality and a great ponytail, but she didn't look quite as smooth or comfortable as some of her fellow Top 10-ers.
The judges said: Vanessa wanted more pizzazz and oomph. Mary said...well, we're not sure, actually. Nigel interrupted her. Poor Mary.
Team Robert: Jonathan vs. Taylor
Our prediction: Taylor
The verdict: Taylor
Well this wins everything. Anything Travis Wall choreographs is brilliant. Anything Robert performs is flawless. Taylor, girl, you were in the best hands—and you knew what to do with them! She performed like a total pro, and it was clear from the opening pose that this routine is one the judges will still be talking about by the time the finale rolls around. (Taylor, those legs! Travis, that choreography! So much good partnering. Wowza.)
The judges said: Standing ovation #2 for the night! Vanessa said it was insane and stupendous and that this moment changed everything for Taylor. Mary said she'll still remember this number 10 years from now. (So, during Season 24.)
Team Jasmine: Howard vs. Robert
Our prediction: Robert
The verdict: Robert
Well, someone had to follow that bit of Travis Wall brilliance. This was a fun, lighthearted way to round out the intro to the Top 10. Robert was sharp and feisty, and the Chris Scott routine wrapped things up with a smile. What more can ya ask for?
The judges said: Mary said to call 911 and the 411 and the 143, and then Nigel said to call the fire brigade because that routine was so hot. He loved Robert's sass, swag, and style.
And just when you thought two hours had gone by...
The dream team of Wade and Amanda Robson and Tony Testa are all, "And one more thing..." The night concluded with a group routine featuring the Top 10 and their All Stars. It was amazing and very, very quirky. Welcome back, Wade. Never leave again. #ramalama #bangbang
We were 9/10 on our predictions—how were yours, and who are you rooting for this season?
(From left) Mean Girls dancers Riza Takahashi, Ben Cook, Kamille Upshaw, Jonalyn Saxer, DeMarius R. Copes, and Stephanie Lynn Bissonnette (photos by Erin Baiano)
Get in, losers. We're going to Broadway.
OK, not losers, actually—more like the bajillion die-hard fans of Tina Fey's 2004 cult hit Mean Girls, who've been wearing pink every Wednesday since a musical adaptation of the film was first teased back in 2013.
Now their world is like a cake filled with rainbows and smiles, because Mean Girls the musical, which had a trial run in Washington, DC, last fall, is set to open at Broadway's August Wilson Theatre April 8. And in a very grool twist, it turns out the show—with direction and choreography by Casey Nicholaw and a book by Fey herself—is delightfully dancey.
Keep reading...
Show less
(From left) Val Chmerkovskiy, Peta Murgatroyd, and Maksim Chmerkovskiy (Jerry Metellus, courtesy Nicola Phillips)
Keep reading...
Show less
Quiz
Dec. 11, 2017 04:24PM EST
Alicia Vikander in Tomb Raider (Warner Brothers)
Keep reading...
Show less
Screenshot form YouTube
What do you get when a hoard of dancers collaborate to the catchy tune of "Love Somebody," by the band Frenship? The most epic dance party ever, of course! Said dance party was produced by the talented Michael Riccio, who's performed in feature films, including "Confessions of a Teenage Drama Queen" and "Shrek Forever After."
Keep reading...
Show less
University of Minnesota Dance Team (courtesy University of Minnesota)
They say there's no "I" in "team"—and nowhere is that truer than the world of college dance teams, where precision reigns, uniformity is key, and a single misstep from any given "I" can cost a group a championship trophy. So it's unsurprising that securing a spot on one of the best dance teams in the country is no easy feat.
Members of these highly athletic teams rehearse for hours every week—on top of academic classes and commitments—and perform at football and basketball games, annual concerts, and nationally televised competitions (hi, ESPN). And "no I" rule notwithstanding, each of these top teams is made up of highly trained, highly technical, highly hard-core individuals, who come together to create a ready-for-victory pack.
These six teams aren't one-off success stories—they're consistently strong, and earn the top spots at major competitions like UDA and NDA nearly every year. Up for the challenge? Here's what to know before you go to auditions.
Keep reading...
Show less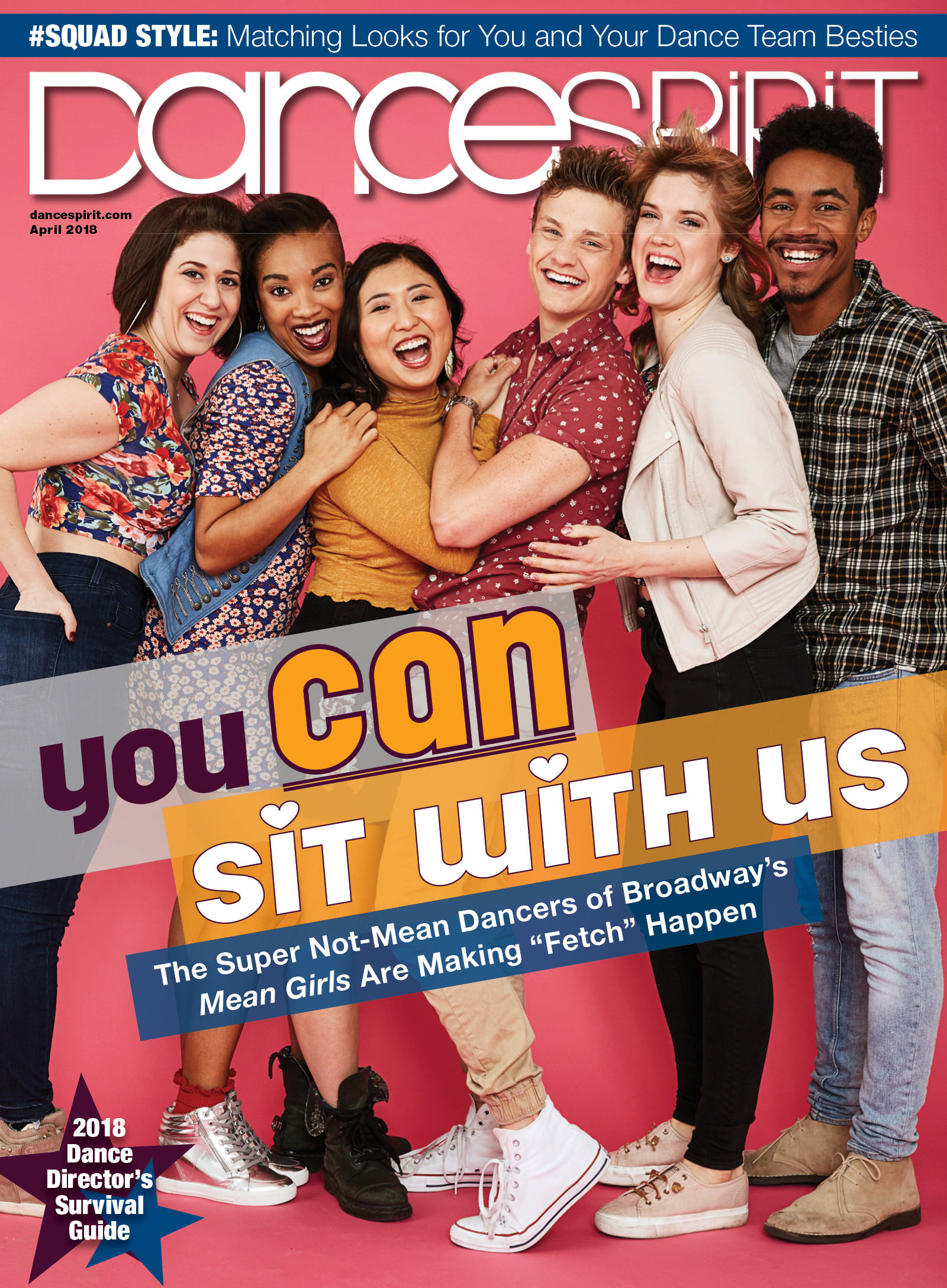 Get Dance Spirit in your inbox