Jun. 26, 2013 09:41AM EST
"So You Think You Can Dance" Recap: The Top 20 Perform
I love the first week of competition on "So You Think You Can Dance." It's that wonderful time when nobody's injured, everyone's amped up and, since there are no eliminations, we can pretend all the dancers are going to stay around forever and ever.
In that spirit—and because last night's show was pretty fun—I'm going to keep things 100 percent positive in this recap. (OK, fine—we'll say 95%. This is new for me! I'm trying!) Here are my top five happy* highlights from the episode.
1. The opening number rocked my socks. Tabitha and Napoleon always kick butt, but this kick-butt routine was unusually butt-kicky. Let's break it down, shall we? Nappytabs gave us:
-a montage filmed in a single extended shot...
-...featuring all of the dancers—and judges (Nigel can animate, sort of!), and choreographers (ahhhh Travis' giant feather shrug!)...
-...playing in the costume room and popping in and out of backstage doorways before arriving on the actual stage...
-...to rock out to, of all things, "Puttin' on the Ritz."
The finished product felt like one of those classic "Saturday Night Live" "let's go behind the scenes" openers. It was totally charming. Plus, BABY LONDON WAS IN THE HOUSE! Shocker of the century: Mini-Nappytabs is adorable.
2. The costume department was on fire. Malece and Jade's glamorous Gatsby-esque ensembles? Tucker and Jenna's cute 1940s getups (complete with the verrrry tricky to pull off vest-and-suspender combo)? Makenzie's ruffly, kicky 1950s dress? It was like a whirlwind tour of fashion in the 20th century. And I'm not even going to talk about the multiple pairs of animal-print hammer pants that appeared over the course of the evening. Multiple pairs.
3. Brittany and BluPrint made beautiful Afro-Jazz music together. Brittany's Latin ballroom training and BluPrint's animator skills meshed surprisingly well. They both have that laser-sharp attack thing down pat, which worked perfectly in Sean Cheesman's hard-hitting Afro-Jazz routine. This number also gave us the gift of Cat Deeley's Afro-Jazz impression, which was awesomely hoe-down-y. (But Nigel, please: Let's not ever make comments about how BluPrint "didn't grow up in a jungle" again. *facepalm*)
4. Wayne Brady gave Jesse Tyler Ferguson a run for his money as the best "SYTYCD" guest judge of all time. Wayne's awesomeness really came to a head after Aaron and Jasmine Harper's Sonya Tayeh routine. On Jasmine: "If Lil' C was here, he'd say, 'You are a little chocolate Amazonian fool and imbued of all the strength that you draw upon of the divergent forces which make you an entity to be reckoned with!' " Brilliant. That said, Wayne occasionally drifted into dirty-old-man territory. For example—when talking to a topless Fik-Shun about partnering Amy in an intense Sonya Tayeh duet: "Fik-Shun, whenever I want people to see my serious side, I take my clothes off and dance with a white girl, too." Ugh, don't go there, Wayne! Nigel's already got that territory more than covered!
5. But let's talk about Fik-Shun and Amy in that sick Sonya piece. The powerful choreography felt like a return to form for Sonya, who's seemed a bit off her game in recent seasons. (I guess it's hard not to look like you're going downhill after creating the masterpiece that is "The Garden.") The number's premise—that Fik-Shun represented all of Amy's unresolved issues—was reminiscent of Mia Michael's famous "Gravity" routine, and the concept proved to be just as fruitful for Sonya. Amy is both a natural Sonya muse and possibly the best dancer in the competition, which definitely didn't hurt. And there was something appealingly restrained about the way both she and Fik-Shun approached this number. It's not that they weren't dancing full-out; they just didn't fall into the over-emoting trap that seems to plague most dancers in Sonyaland. Also, the performance gave Cat her first chills of the season, and she sang a song about it, so, plus a million bonus points.
And there you have it! After all that, who do you think is heading home? Let us know in the comments—and we'll see you here next week, same time, same place, for our recap of the first elimination episode (DUN DUN DUNNNNNNN)!
*Because I'm working very hard to remain positive, I'm not going to say anything about Nigel and Adam Shankman's "So You Think You Can Prance" video. I'm just going to link to it. There you go.
Win It
Sep. 05, 2017 12:10PM EST
Photos by Erin Baiano
It's time to get your pirouette on! From September 5th to September 30th, we're hosting a contest to find out who's the best turner of them all.

Put together your most impressive turning combo. Post a video online. Share your turns with us and thousands of other dancers around the world. And if our editors think you're the top turner, you'll win a fabulous prize.
Keep reading...
Show less
All of 18-year-old Kaylin Maggard's dreams—from scoring the title of National Senior Outstanding Dancer at New York City Dance Alliance Nationals to winning the 2017 Dance Spirit Cover Model Search—are coming true. And to anyone who knows the gorgeous contemporary dancer, that's no surprise.
From the moment the Dance Spirit staff met Kaylin, it was obvious her humility and talent would take her far. Not only did she go full-out during the photo shoot and class at Broadway Dance Center, but she was always cheering on, laughing with, and supporting her fellow CMS contestants Haley Hartsfield and Michelle Quiner. During the voting period, the social media world was abuzz with praise for her work ethic, positive attitude, and generosity.
Since her CMS trip to NYC, Kaylin's moved from her hometown of Columbia, MO, to the Big Apple for her freshman year at Juilliard, and is busy getting acquainted with the city. As for the future? She's taking it one opportunity at a time, but something tells us we'll be seeing this contemporary queen reach new heights every year.
Keep reading...
Show less
Instagram star Kylie Shea has built a following of nearly 170,000 with her playful workout videos, which combine traditional fitness activities, like jumping rope or running on the treadmill, with pointe shoes and sassy choreography. Shea's effortless cool-girl-next-door vibe and solid ballet technique make her vids totally irresistible.
Now Shea's using her platform to address the body image issues that tend to plague dancers. In a poignant video, she sheds her clothes and tugs at her skin. The caption explains her relationship with her body and the pressure she feels to maintain a certain aesthetic as a dancer.
Keep reading...
Show less
Physical discomfort is inevitable when you're spending tons of hours in the studio every day, but some pain shouldn't be suffered through. "Dancing through pain can make an injury worse and lead to more time away from dance," says Dr. Joel Brenner, medical director of dance medicine at Children's Hospital of The King's Daughters in Norfolk, VA. "Failing to rest and recover when you're in serious pain could even lead to the point where you're unable to dance in the future."
That may sound scary, but there's good news: If you take precautions and listen to your body, many injuries can be stopped in their tracks. The first step? Knowing what's normal—and what's not.
Keep reading...
Show less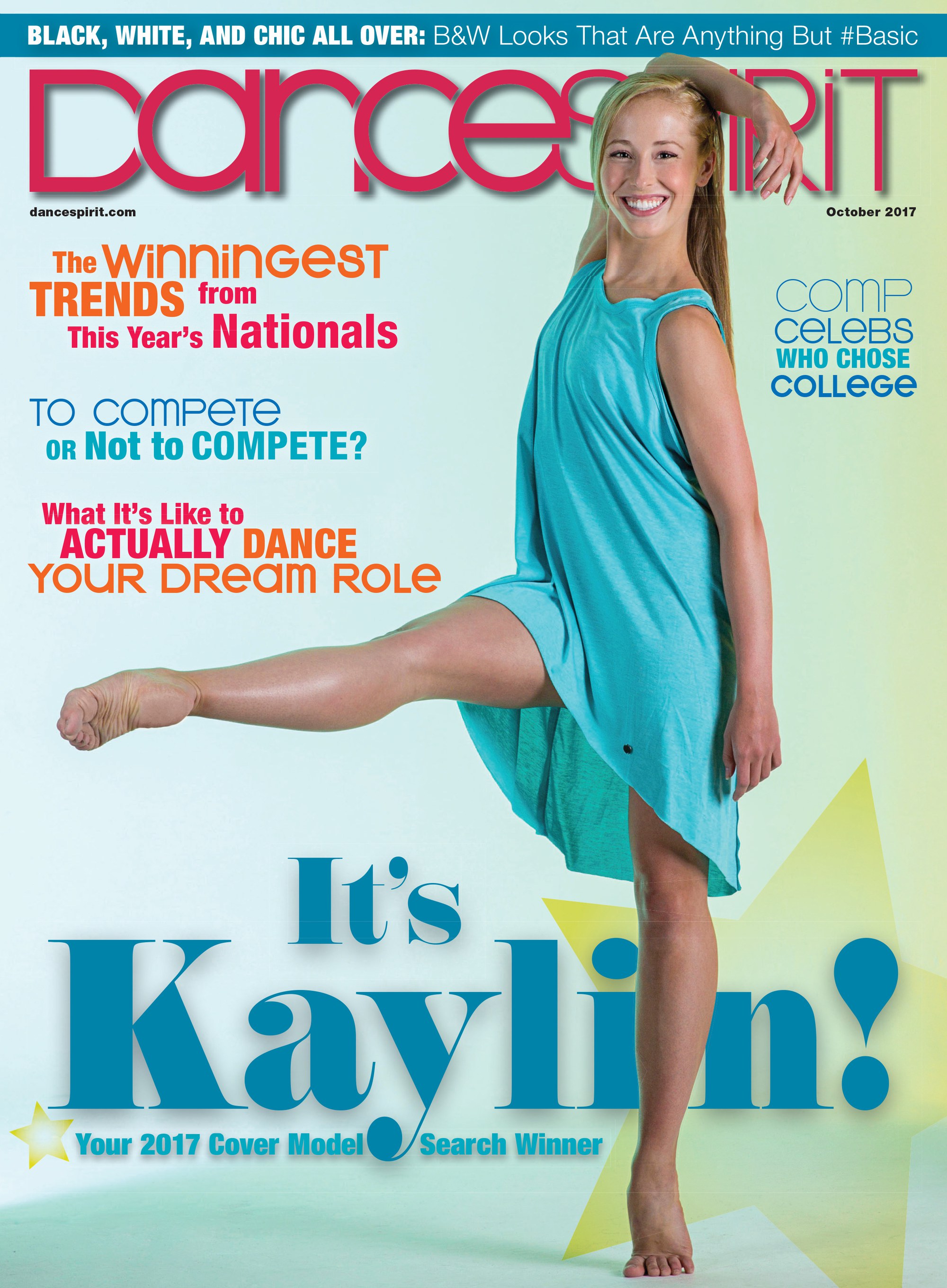 Get Dance Spirit in your inbox