"So You Think You Can Dance" Season 11 Recap: The Top 6 Perfom
All right guys, we're down to the wire: On last night's episode we found out which dancers are one step closer to the finale. That said, I expected things to be more high-energy than they were last night—the choreography just felt a little bit safe. Maybe everyone's saving their energy for the end. That said, I still found lots to like. Read on for my Top 5 moments.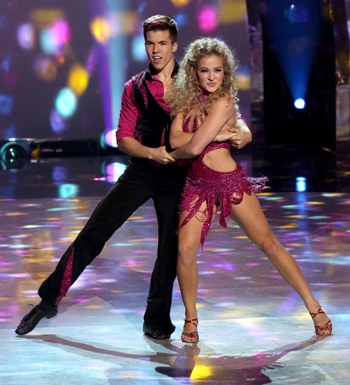 Casey Askew and Jessica Richens perform a Disco routine to "Dim All The Lights" choreographed by Doriana Sanchez. (Photo by Mike Yarish, Courtesy FOX)
Jessica's Hairography
I think that counts as a moment. And if it doesn't, her hair sure needs it's own moment—you can't really contain a perm like that. Between Ray Leeper's weird 90s club-kid jazz routine and Jessica and Casey's Disco routine, choreographed by Doriana Sanchez, I definitely preferred the Disco hair. Hello Olivia Newton John!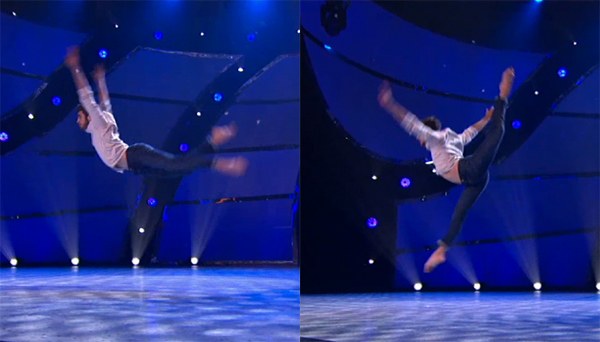 Seriously, what is he doing? (Photos courtesy FOX)
Ricky's Solo Performance
Not that I needed a reminder that he's perfect, but—oh yeah, he's perfect. I'm not entirely sure what happened, but I think it was something like Ricky repeatedly levitating off the floor and just hanging out in the air.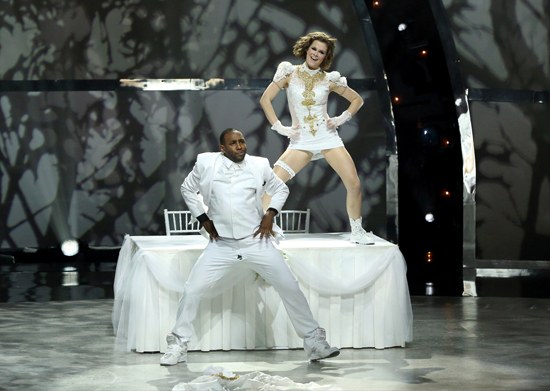 Valerie Rockey (R) and all-star tWitch Boss perform a hip-hop routine to "Yeah" choreographed by Will "WilldaBeast" Adams. (Photo by Mike Yarish, Courtesy FOX)
Valerie and tWitch's Wedding Dance
I love me some old school hip-hop, and Will "WilldaBeast" Adams did not fail me. I loved watching Valerie break it down, and I expected nothing less since we all know that tWitch brings out the best in his partners.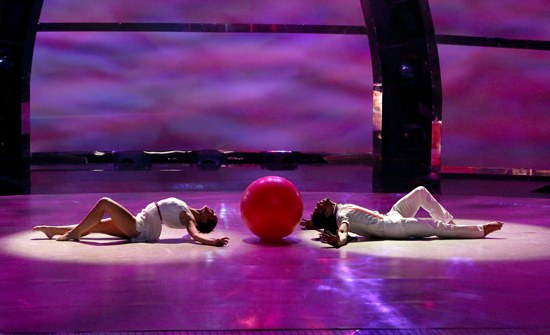 Jacque LeWarne and all-star Will Wingfield perform a Contemporary routine to "99 Red Balloons" choreographed by Sean Cheesman. (Photo by Mike Yarish, Courtesy FOX)
Jacque and Will's Contemporary Routine
Even though the ending of Sean Cheeseman's contemporary routine was a little—sorry—cheesy, I loved the amazingly unique way they were moving with that ball! Will's roll over the ball, which looked completely weightless, and the partnering in the rest of the dance which looked completely effortless, were both lovely. As we say at DS, snaps for no arbitrary props!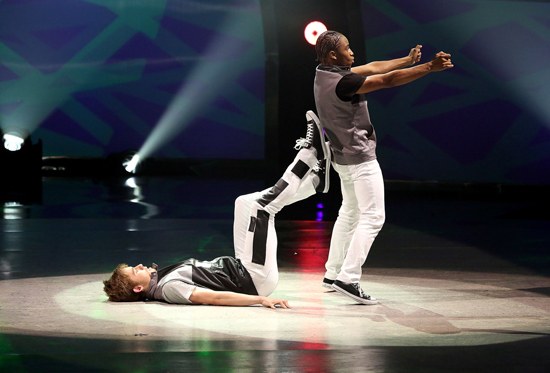 Zack Everhart Jr. and all-star Fik-Shun perform a Hip-Hop routine to "Sail (Unlimited Gravity Remix)" choreographed by Phillip Chbeeb. (Photo Mike Yarish, Courtesy FOX)
Zach and Fik-Shun's Rorschach Dance 
Okay, that was amazing. This one was easily the best dance of the night, and I was really surprised at Zach's swagger. He was a little bit sloppy in Phillip Chbeeb's choreography, but it didn't matter because the concept—making the equal and opposite shapes of an ink-blot—and the overall execution were just so darn good.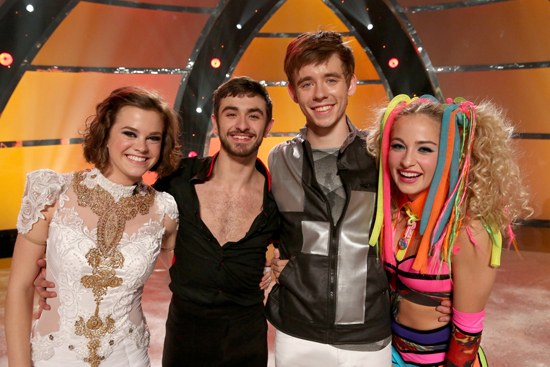 The final four, Valerie, Ricky, Zack and Jessica. (Photo by Mike Yarish, Courtesy FOX)
Now we just need to batten down for the final episode, try not to get too emotional, and make it through next week. We said goodbye to Jacque and Casey. Zach, Ricky, Jessica and Valerie went on the finale. I'm not sure I'm surprised, but at this point everyone is so good it just comes down to personality and voter appeal. See you next week!
P.S. Did I not say that Jessica has what it takes to go all the way?
Win It
Sep. 05, 2017 12:10PM EST
Photos by Erin Baiano
It's time to get your pirouette on! From September 5th to September 30th, we're hosting a contest to find out who's the best turner of them all.

Put together your most impressive turning combo. Post a video online. Share your turns with us and thousands of other dancers around the world. And if our editors think you're the top turner, you'll win a fabulous prize.
Keep reading...
Show less
All of 18-year-old Kaylin Maggard's dreams—from scoring the title of National Senior Outstanding Dancer at New York City Dance Alliance Nationals to winning the 2017 Dance Spirit Cover Model Search—are coming true. And to anyone who knows the gorgeous contemporary dancer, that's no surprise.
From the moment the Dance Spirit staff met Kaylin, it was obvious her humility and talent would take her far. Not only did she go full-out during the photo shoot and class at Broadway Dance Center, but she was always cheering on, laughing with, and supporting her fellow CMS contestants Haley Hartsfield and Michelle Quiner. During the voting period, the social media world was abuzz with praise for her work ethic, positive attitude, and generosity.
Since her CMS trip to NYC, Kaylin's moved from her hometown of Columbia, MO, to the Big Apple for her freshman year at Juilliard, and is busy getting acquainted with the city. As for the future? She's taking it one opportunity at a time, but something tells us we'll be seeing this contemporary queen reach new heights every year.
Keep reading...
Show less
New York City principal Lauren Lovette has become an icon thanks to her emotional maturity and exceptional musicality. The 26-year-old quickly rose through the ranks after joining the company as an apprentice in 2009, reaching principal status in 2015. A Thousand Oaks, CA, native, Lovette started studying ballet seriously at age 11, at the Cary Ballet Conservatory in Cary, NC. After attending two summer courses at the School of American Ballet, she enrolled as a full-time student in 2006. Last year, she made her choreographic debut with For Clara, her first piece for NYCB. Catch her latest work this month during the company's fall season. —Courtney Bowers
Keep reading...
Show less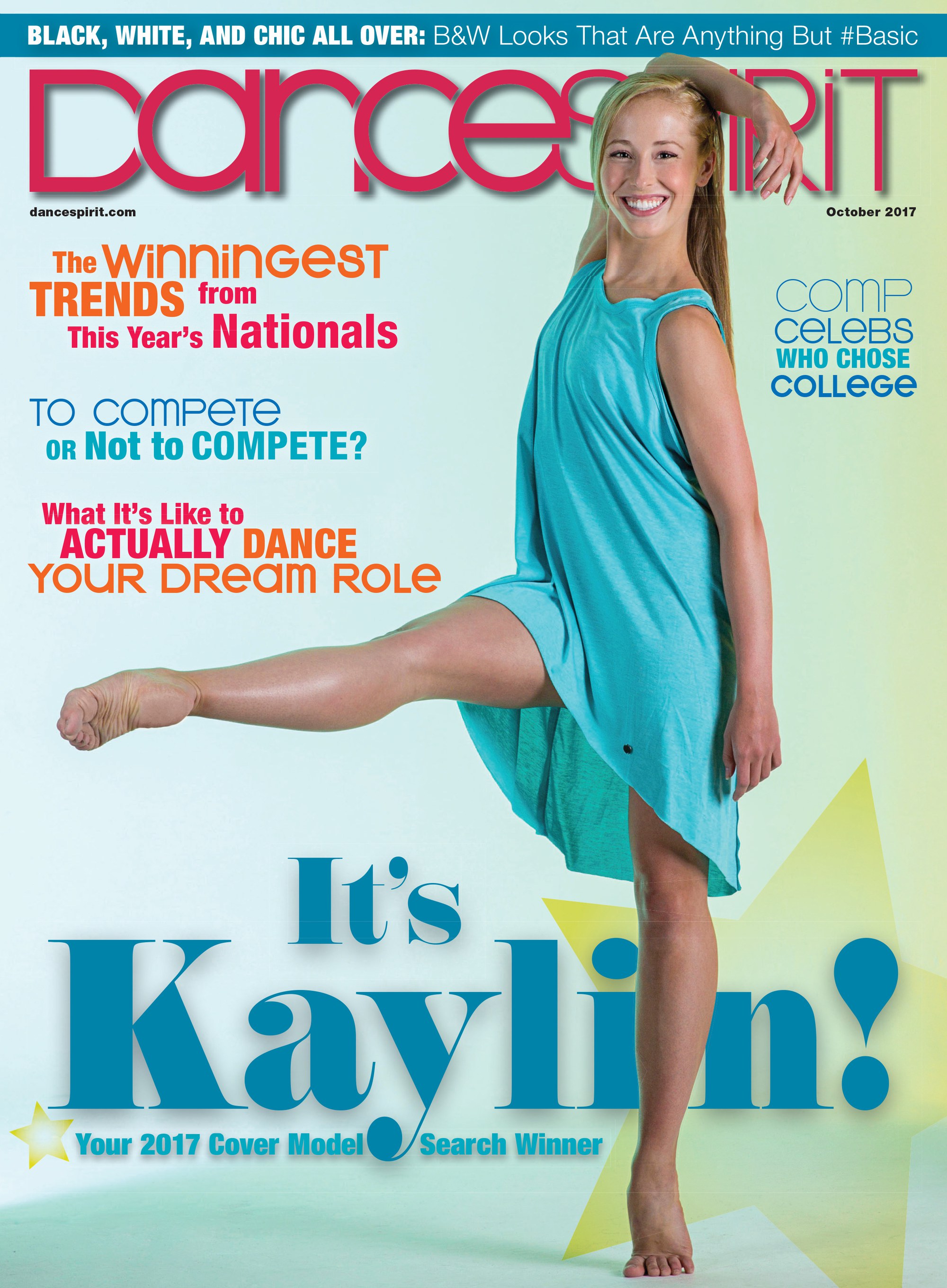 Get Dance Spirit in your inbox