All right guys, we're down to the wire: On last night's episode we found out which dancers are one step closer to the finale. That said, I expected things to be more high-energy than they were last night—the choreography just felt a little bit safe. Maybe everyone's saving their energy for the end. That said, I still found lots to like. Read on for my Top 5 moments.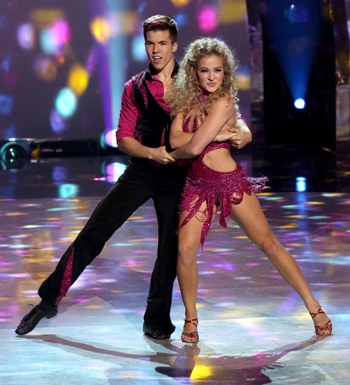 Casey Askew and Jessica Richens perform a Disco routine to "Dim All The Lights" choreographed by Doriana Sanchez. (Photo by Mike Yarish, Courtesy FOX)
Jessica's Hairography
I think that counts as a moment. And if it doesn't, her hair sure needs it's own moment—you can't really contain a perm like that. Between Ray Leeper's weird 90s club-kid jazz routine and Jessica and Casey's Disco routine, choreographed by Doriana Sanchez, I definitely preferred the Disco hair. Hello Olivia Newton John!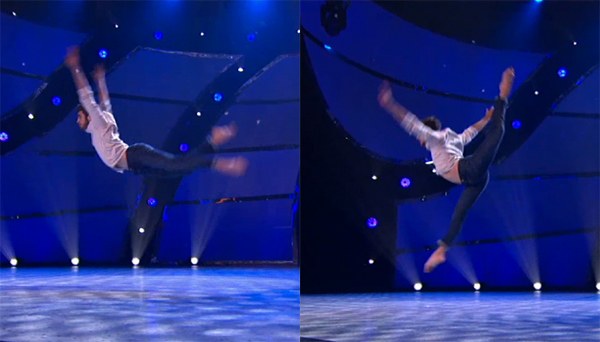 Seriously, what is he doing? (Photos courtesy FOX)
Ricky's Solo Performance
Not that I needed a reminder that he's perfect, but—oh yeah, he's perfect. I'm not entirely sure what happened, but I think it was something like Ricky repeatedly levitating off the floor and just hanging out in the air.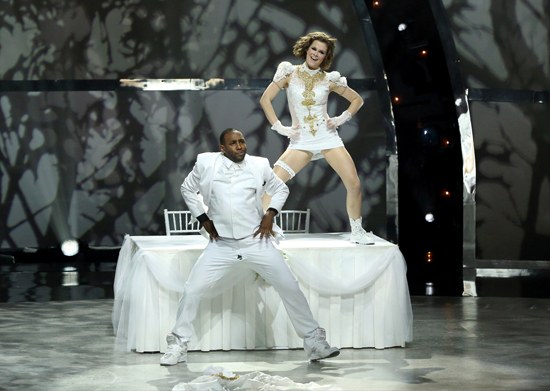 Valerie Rockey (R) and all-star tWitch Boss perform a hip-hop routine to "Yeah" choreographed by Will "WilldaBeast" Adams. (Photo by Mike Yarish, Courtesy FOX)
Valerie and tWitch's Wedding Dance
I love me some old school hip-hop, and Will "WilldaBeast" Adams did not fail me. I loved watching Valerie break it down, and I expected nothing less since we all know that tWitch brings out the best in his partners.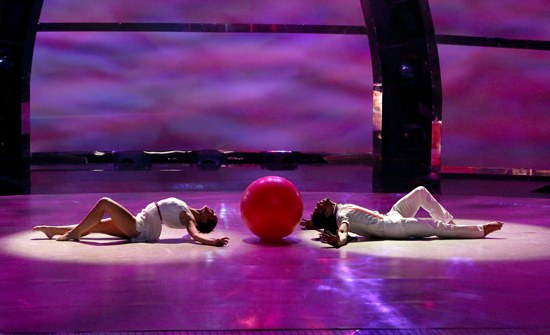 Jacque LeWarne and all-star Will Wingfield perform a Contemporary routine to "99 Red Balloons" choreographed by Sean Cheesman. (Photo by Mike Yarish, Courtesy FOX)
Jacque and Will's Contemporary Routine
Even though the ending of Sean Cheeseman's contemporary routine was a little—sorry—cheesy, I loved the amazingly unique way they were moving with that ball! Will's roll over the ball, which looked completely weightless, and the partnering in the rest of the dance which looked completely effortless, were both lovely. As we say at DS, snaps for no arbitrary props!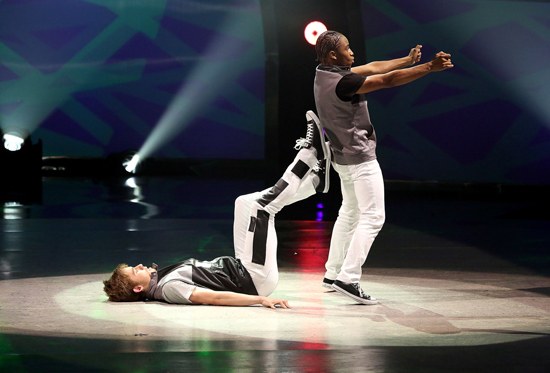 Zack Everhart Jr. and all-star Fik-Shun perform a Hip-Hop routine to "Sail (Unlimited Gravity Remix)" choreographed by Phillip Chbeeb. (Photo Mike Yarish, Courtesy FOX)
Zach and Fik-Shun's Rorschach Dance 
Okay, that was amazing. This one was easily the best dance of the night, and I was really surprised at Zach's swagger. He was a little bit sloppy in Phillip Chbeeb's choreography, but it didn't matter because the concept—making the equal and opposite shapes of an ink-blot—and the overall execution were just so darn good.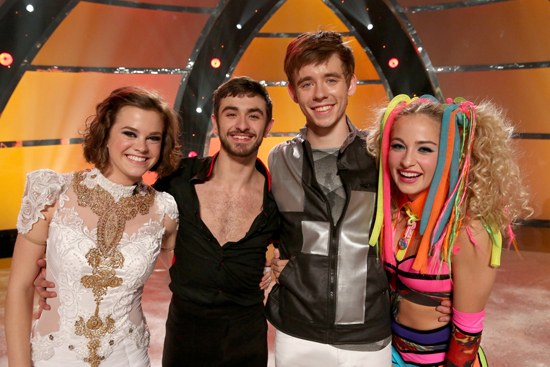 The final four, Valerie, Ricky, Zack and Jessica. (Photo by Mike Yarish, Courtesy FOX)
Now we just need to batten down for the final episode, try not to get too emotional, and make it through next week. We said goodbye to Jacque and Casey. Zach, Ricky, Jessica and Valerie went on the finale. I'm not sure I'm surprised, but at this point everyone is so good it just comes down to personality and voter appeal. See you next week!
P.S. Did I not say that Jessica has what it takes to go all the way?
Joe Toreno
Keep reading...
Show less
May. 24, 2017 04:44PM EST
Photo by ABC/Eric McCandless
And that's a wrap on "Dancing with the Stars" Season 24, ladies and gents! It's certainly been one for the books. From injuries to shocking eliminations, let's just say Season 24 has had its emotional ups and downs. But despite all that, the season made for some seriously phenom dancing and some killer performances. And as usual, we've loved watching every second of those cha chas, foxtrots, and waltzes.
Let's get right to the exciting stuff, though: Last night's winning couple of "Dancing with the Stars" is...
Keep reading...
Show less
May. 23, 2017 01:11PM EST
Via @quinn_starner on Instagram
Nearly 80,000 dance-loving Instagram followers can't be wrong: Quinn Starner is one to watch. And what's just as impressive as the 15-year-old's rabid online following is her ever-growing list of competition accolades. Quinn, who trains at Indiana Ballet Conservatory and Stars Dance Company, been named first runner-up at The Dance Awards for two years in a row (as a junior and a teen); was the 2016 West Coast Dance Explosion Teen National Champion; earned first place in contemporary and third place in the classical division at Youth America Grand Prix Regionals in Pittsburgh last year; has won the Grand Prix Award at ADC|IBC; and was a gold medalist at World Ballet Art Competition Grand Prix. Plus, she made it to the Academy round on last year's "So You Think You Can Dance: The Next Generation," and has performed as Clara in the Radio City Christmas Spectacular. Here's what Quinn has to say about her favorite songs, teachers, and career highlights.
Keep reading...
Show less
May. 23, 2017 02:34PM EST
NBC
Want a chance to get personally involved in the HOTLY anticipated TV show "World of Dance"? Of course you do. That's why J. Lo. and the rest of the "WOD" team have launched an interactive version of the upcoming NBC series that lets Snapchatters get in on the action.
Keep reading...
Show less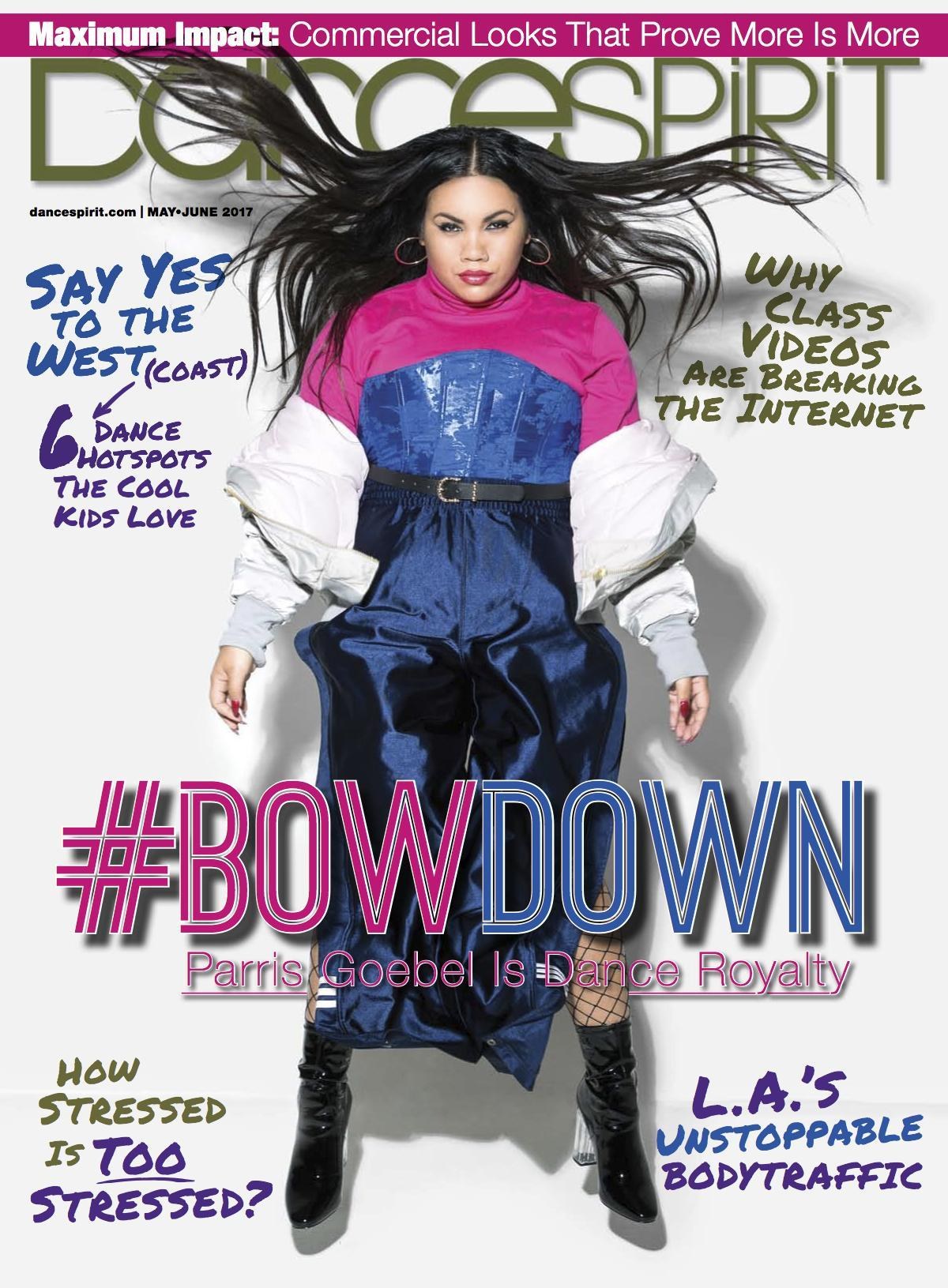 Get Dance Spirit in your inbox