Jan. 14, 2009 06:50AM EST
So You Think You Can Dance Top 18 Performance Roundup
I have to be honest, last night's show didn't quite do it for me. There were a few great routines but most of them fell flat for me. Although it's only the second week of performance episodes, I definitely already have my favorites. Here goes...
I absolutely adore Chelsea T. and Thayne, but their routine last night bored me. I usually love Mandy Moore's jazz choreography (Remember Neil and Sabra's table dance last year? Amazing!) but I felt like this jazz piece needed more excitement.
Mandy Moore's contemporary routine for Courtney G. and Gev, however, was fantastic. The judges weren't wowed by it but I think that this couple will go far. As a former dance team girl, I'm definitely rooting for Courtney G. (a Knicks City Dancer) to stick around for a while.
Katee and Joshua, in my opinion are one of the couples to beat at this point. They've had two great weeks in a row, starting with last week's "No Air" hip hop and following up this week with Tyce Diorio's super high energy Broadway routine. Together they have the chemistry that many of the other couples seem to be lacking.
The second couple to beat at this point seems to be Kherington and Twitch. They are undoubtedly fan favorites and if you weren't rooting for them before, I'm sure you are after last night's tear jerker. Jean Marc Genereaux's heartbreaking yet inspiring story about his daughter was enough to bring tears to my eyes and then when the couple took the stage dressed in white, under those lights... Breathtaking. Mia Michaels didn't like that Kherington was smiling the whole time, but isn't that what the dance was about? It was lively and uplifting and I loved it.
So those are my picks for the week. Do you agree or disagree? Who are you rooting for and who do you want to send home? Let us know on the message boards!
Much of Janelle Ginestra's career has been about helping others shine. She's dedicated herself to supporting and cheerleading her partner, WilldaBeast Adams; the emerging talents in their dance company, ImmaBEAST; and the countless dancers she inspires at master classes and conventions. Her YouTube channel has become a launching pad for young talents like "Fraternal Twins" Larsen Thompson and Taylor Hatala, thanks to viral videos featuring Ginestra's creative vision.
But Ginestra's a skyrocketing success in her own right—an in-demand choreographer, a social media influencer, and a dance entrepreneur, building a legacy one eight-count at a time. It's time for her turn in the spotlight. And she's more than ready. "I want to be a legend in whatever I do," she says. We'd argue that she already is.
Keep reading...
Show less
For more on choosing whether to compete or not, click here.
I started dance classes at a young age. By the time I was 3, I was training at The Dance Club, and I grew up there. I started with the basics—ballet and jazz—and eventually added tap, tumbling, contemporary, and hip hop.
Early on, I did compete. I remember my first time: I did a trio at a small local competition, and it got first place. The trophy was as tall as I was, and I loved it. I attended conventions as a mini, and had the opportunity to take classes from Travis Wall, Sonya Tayeh, Andy Pellick, and Joey Dowling-Fakhrieh. There was so much variety—I was in awe.
Keep reading...
Show less
For more on choosing whether to compete or not, click here.
My mom was a dancer growing up, and she went on to become a dance teacher, so I've really grown up in the studio. I started classes when I was 2, and by the time I was 9, I was training at The Dance Club and knew I wanted to dedicate all my time to dance.
Keep reading...
Show less
Win It
Oct. 13, 2017 04:31PM EST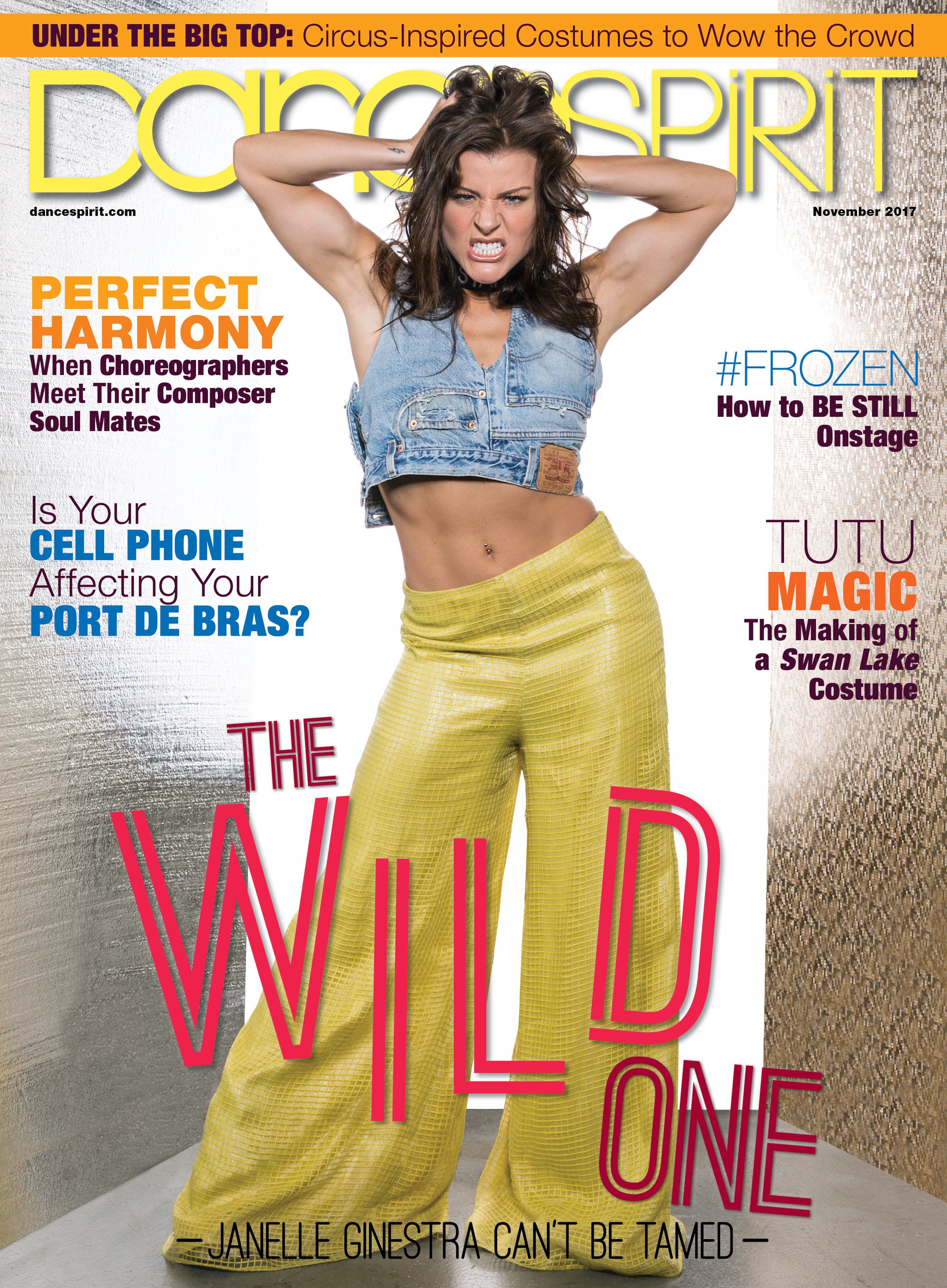 Get Dance Spirit in your inbox