Sep. 01, 2010 11:19AM EST
So You Think You Can Get Into College?
Barton Cowperthwaite, a recent graduate of the Denver School of the Arts, learned the hard way that not preparing for college auditions can make for a rough time on the big day. He was initially confident about his solo, which he'd performed frequently, even at competitions. But after learning that he'd have a time limit at his auditions, he had to cut the dance down significantly just a few weeks before auditioning. "I was really nervous," he says. "I was worried that they might not get the message of my solo, because they weren't able to see the whole thing."
Barton was accepted to the School of Dance at the University of Arizona—but he was lucky, because top-tier college dance programs like this, which provide strong academic and dance training, attract the best of the best. Applying to these schools involves not only the usual application materials—transcripts, SAT or ACT scores, recommendations and essays—but also a daunting audition process, which often takes all day and can include technique class, solo performances, improvisation and even an interview. At NYU's Tisch School of the Arts, only about 10 percent of auditionees make the final cut. "We are serious when we say you need to be at a pretty sophisticated level to enter the school," says Cherylyn Lavagnino, chair of Tisch's department of dance.
So how can you be a contender for one of those coveted spots? You have to be prepared.
The Little Things
The good news is that your years of dance classes, performances and summer program auditions have already helped prepare you for this day. As college audition time approaches, however, there is a lot more to do.
Each school's requirements will be different, so make sure you do some research before you audition. Everything you need to know is usually on the program's website, which you will probably have to visit anyway to register or apply for an audition. Once you've applied and submitted all the required materials, the department will send you a letter or e-mail with your audition information: when it is, what will be involved and what you will have to bring with you.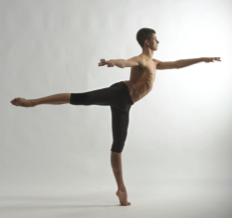 You may need recent photos. These are important, but don't stress if you don't have professional headshots on hand—you probably won't need anything that formal. Just be sure to follow whatever instructions are given. Photos should be good quality (not something printed from Facebook!), and they should look like you—not a super made-up 35-year-old version of you. And if you're also asked to submit a dance shot, make sure it's a good one! The staff conducting or evaluating an audition will often refer back to the photos to recall the dancer. "We do take copious notes," says Lavagnino, "but the photo brings to mind the person."
Your dance resumé tells auditioners how you got to where you are today, and is different than the one you'd use when applying for a summer job. Include where you've trained, past performances, awards, influential teachers and anything else that you think has enhanced your dancing, listing the most recent information first—but keep the whole thing relatively short (one page, ideally) and to the point. Instead of including every class, teacher and recital since age 3, highlight those you feel are the most impressive or indicative of your training and summarize the rest.
When deciding what to wear, remember that a sloppy ensemble can give a bad impression. Keep it neat, and be sure to read guidelines carefully. "For our school, auditionees should bring the proper shoes, wear the proper attire and have their hair pulled back out of their face," says Heather Guthrie, dance coordinator at Southern Methodist University. "If they don't, it shows that they're not paying attention, because what to wear and bring are clearly stated on the letter they receive in advance."
Expect the Unexpected
Most auditions start with a technique class, usually ballet. Alison Koroly had years of training before auditioning for colleges, so she wasn't worried about this section. However, at Indiana University's ballet department audition, Alison was surprised to find out that class would be videotaped. "I saw the camera and I got really nervous," she says. "I didn't know that they were going to do that!"
At her audition for Butler University, Alison was taken aback to see that auditionees took ballet class with the current crop of dance majors. "I almost felt like I was intruding," she says. But, once she started dancing, she saw the silver lining: "It was actually nice, because I got to see if I would fit in."
Instead of only thinking of an audition as your one shot to impress a school, use the day to determine if the school is right for you, as well. To help calm your nerves when things take a turn for the unexpected, remember that you're auditioning the school, too.
Show Them What You've Got
After technique class, there may be a cut, and those remaining will often be asked to perform solos. "At SMU auditions, some students get more nervous in front of 11 faculty members than they would a whole audience," says Guthrie, who recommends starting to rehearse your solo at least two months in advance. "All that pressure comes down to just 90 seconds, so you need to feel prepared."
Unless a particular genre is specified, dance in whatever style you feel is your best. You'll almost always be asked to bring your own music, so this is a good chance to be yourself and show your originality. But be careful: If you choose a solo in an unusual style, auditioners have to see even more performance quality and technique. Guthrie remembers a past auditionee who had a strong ballet class but chose to do a traditional folk routine for her solo. "It could have been interesting," she says, "but it had no movement and showed no technique. We couldn't accept her, because she didn't show what she would bring to this division."
If you'd rather not choreograph your own solo, Lavagnino recommends having a trusted teacher or coach create a piece for you. "Regardless of who choreographs it, someone—a teacher, a friend—should be watching it and giving feedback ahead of time," she says. You can also use a piece that you've learned in a variations class or something that you've performed, if that's what you look best doing. Hiring a choreographer is an option, but auditioners are evaluating you, not the choreography.
You're Not Done Yet
Your audition might also have an improvisation section, which is generally structured with a set of rules (i.e. cross the floor diagonally, keep one hand on the ground, move backwards). Following directions carefully is key. Most high school students have never done improv before, so don't be intimidated. If you're confident, let your individuality shine through and have fun, you'll have the upper hand.
Most auditions conclude with an interview, which department heads use to get a better sense of your personality. To nail this section, be ready for questions such as: Why do you want to go to this school? Why are you passionate about dance? And why have you chosen an academic institution instead of a conservatory? Do some research! Learn everything you can about the school and about the faculty members who may be at the audition.
Once the audition is over, it will be about three weeks, sometimes more, until you get a decision letter. So relax. Nothing makes opening that envelope more exciting than knowing that, on the day of the audition, you did your very best.
Auditioning by Video
Don't worry if you can't get to a school for the audition. Although it's always better to show yourself in person, many programs accept video applications. (Southern Methodist University is even accepting students via YouTube!) Most schools will want a video that closely parallels their actual audition, so each submission should be tailored to the school's requirements. And make sure you know each school's policy before you submit your video. For example, NYU's Tisch School of the Arts holds regional auditions across the country to avoid the need for video auditions. "We really discourage them unless you are overseas or unable to come due to a financial reason," says Cherylyn Lavagnino, chair of NYU's department of dance.
Keep in mind that video presents certain challenges, says SMU's dance coordinator, Heather Guthrie. Her biggest pet peeves? "You would not believe how many people will just walk out of a final position while the tape is still running, and they don't edit it out," she says. "Also, since it's just the dancer and a camera in a studio, we don't see as much expressiveness. You still need to dance like you're performing to a 3,000-person opera house."
Rachel Zar is an assistant editor at Dance Teacher magazine.
Win It
Sep. 05, 2017 12:10PM EST
Photos by Erin Baiano
It's time to get your pirouette on! From September 5th to September 30th, we're hosting a contest to find out who's the best turner of them all.

Put together your most impressive turning combo. Post a video online. Share your turns with us and thousands of other dancers around the world. And if our editors think you're the top turner, you'll win a fabulous prize.
Keep reading...
Show less
All of 18-year-old Kaylin Maggard's dreams—from scoring the title of National Senior Outstanding Dancer at New York City Dance Alliance Nationals to winning the 2017 Dance Spirit Cover Model Search—are coming true. And to anyone who knows the gorgeous contemporary dancer, that's no surprise.
From the moment the Dance Spirit staff met Kaylin, it was obvious her humility and talent would take her far. Not only did she go full-out during the photo shoot and class at Broadway Dance Center, but she was always cheering on, laughing with, and supporting her fellow CMS contestants Haley Hartsfield and Michelle Quiner. During the voting period, the social media world was abuzz with praise for her work ethic, positive attitude, and generosity.
Since her CMS trip to NYC, Kaylin's moved from her hometown of Columbia, MO, to the Big Apple for her freshman year at Juilliard, and is busy getting acquainted with the city. As for the future? She's taking it one opportunity at a time, but something tells us we'll be seeing this contemporary queen reach new heights every year.
Keep reading...
Show less
J.Crew's putting a whole new spin on its brand —literally. The popular clothing line's inspired ad campaign has a group of cute male models showing off their best moves in a series of playful dance battles. When we saw one of those models throw down the gauntlet with a rather impressive series of chaîné turns, we knew he had to be a trained dancer, and we were right: He's former New York City Ballet corps member Joshua Thew. Dancer and model Smith Reesie also shows off in a seriously impressive freestyle.
Keep reading...
Show less
Lindsey Stirling and Mark Ballas in the Season 25 premiere of "Dancing with the Stars" (Eric McCandless/ABC)
It's fall! The leaves are changing, everything everywhere is pumpkin-spice flavored—and "Dancing with the Stars" is back on the air. For the 25th time. Season TWENTY-FIVE, y'all: Here we go.
Keep reading...
Show less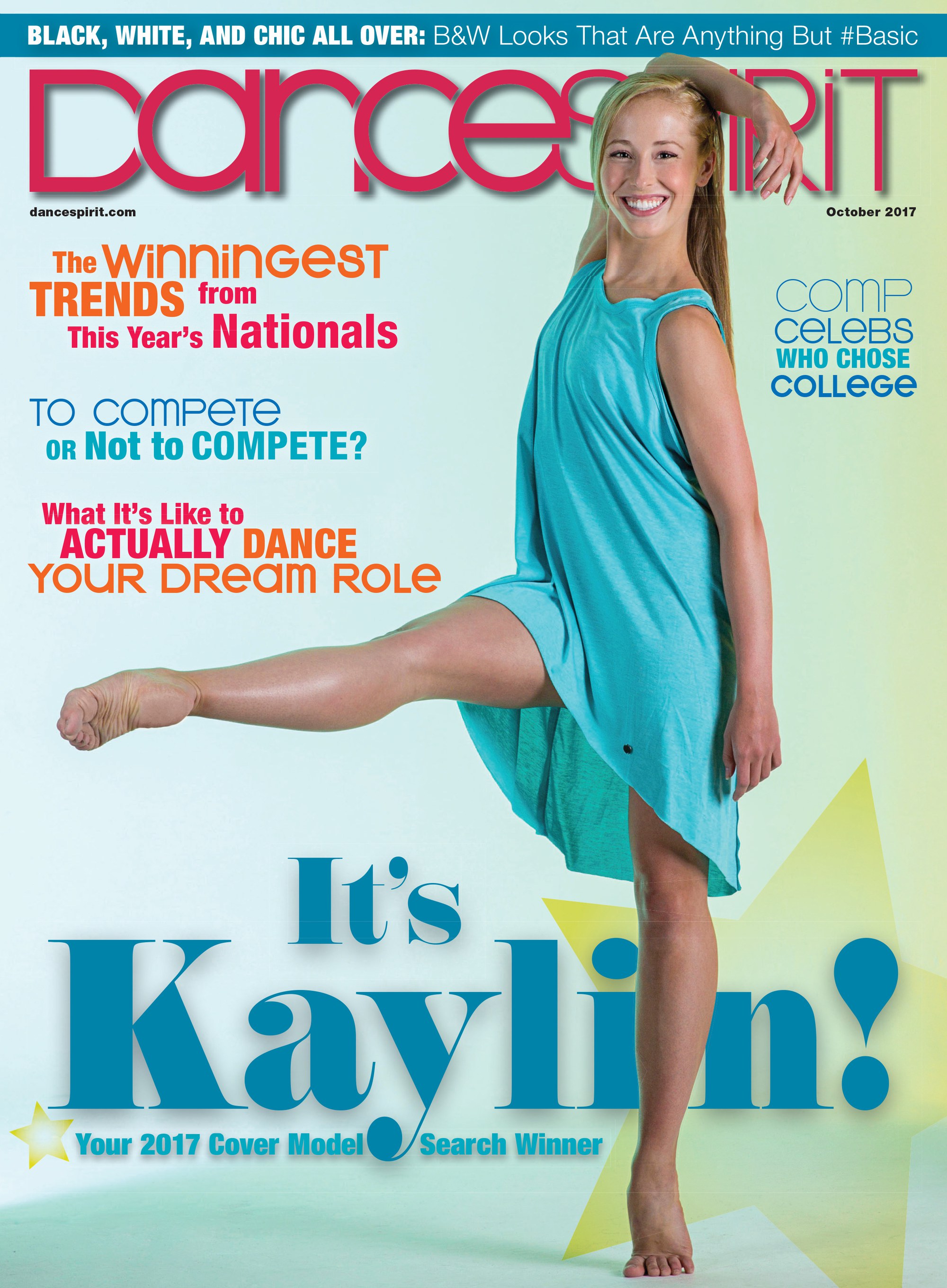 Get Dance Spirit in your inbox