Jan. 14, 2009 06:52AM EST
Stars of the 21st Century
Hi DS readers,
I'm sure that many of you, as dancers, are huge fans of the ballet. Whether you prefer a live, evening performance of Giselle or you enjoy sitting on your couch watching the final scenes from Center Stage, when ballet is done right, it's absolutely breathtaking. Last night I was fortunate enough to attend the Stars of the 21st Century International Ballet Gala at NYC's Lincoln Center. Sure, I live in NYC and I work here at Dance Spirit, but this was my first real, big-city ballet and I can happily say it was everything I had hoped it would be.
First off, let me tell you that as a dancer, Lincoln Center needs to be on your life's "must see" list. At night, the arches of the Opera House glow under the white lights in the dark and the buzz of eager ballet fans entering the New York State Theater next door is exhilarating. The men donned tuxedos and ladies arrived decked out in fur coats with handfuls of diamonds adorning their ears and necks.
But OK, on to the ballet... The two-act program featured a range of dancers from Berlin to Munich, Paris to Vienna, and of course, New York City Ballet and American Ballet Theatre. Each Pas de Deux variation was captivating, to say the least. The evening's classical variations like Le Corsaire (performed by Anastasia Matvienko and Denis Matvienko from Mikhailovsky Opera and Ballet Theatre in Russia) and La Sylphide (performed by Myriam Ould-Brahm, Paris Opera Ballet, and David Makhateli, Royal Ballet) featured slow and controlled movements and long, perfectly pointed extensions. 
For me, it was the unique ballets that really caught my attention, like Radio & Juliet, which was performed by Anastasia and Denis to music by Radiohead. She traded in her earlier fairy-tale costume for a simple burgundy camisole and tiny black shorts. This time around, their movements were sharp and performed to the strong beats of the music.
Stealing the show, undoubtedly, was Daniil Simkin, a dancer with the Vienna Opera Ballet. Daniil took the stage three times last night--twice in solos and once in a Don Quixote Pas de Deux with Roberta Marquez of the Royal Ballet. Daniil's charismatic stage presence almost overshadowed his bounding leaps and perfectly solid turns. You never worried that Daniil might miss a beat or lose his spot. He was flawless the entire evening and each time he took the stage he was welcomed with resounding yells of "bravo!" from the audience.
I hope that somewhere in your future lies tickets to a ballet at Lincoln Center! But if you can't make it to NYC, get excited for the March issue of DS, which is our annual Ballet Issue. It's jam-packed with ballet competition strategies, new pointe shoe styles and 10 up-and-coming ballet talents. It'll be arriving in your mailboxes soon!
Happy Dancing,
Alison 
Much of Janelle Ginestra's career has been about helping others shine. She's dedicated herself to supporting and cheerleading her partner, WilldaBeast Adams; the emerging talents in their dance company, ImmaBEAST; and the countless dancers she inspires at master classes and conventions. Her YouTube channel has become a launching pad for young talents like "Fraternal Twins" Larsen Thompson and Taylor Hatala, thanks to viral videos featuring Ginestra's creative vision.
But Ginestra's a skyrocketing success in her own right—an in-demand choreographer, a social media influencer, and a dance entrepreneur, building a legacy one eight-count at a time. It's time for her turn in the spotlight. And she's more than ready. "I want to be a legend in whatever I do," she says. We'd argue that she already is.
Keep reading...
Show less
For more on choosing whether to compete or not, click here.
I started dance classes at a young age. By the time I was 3, I was training at The Dance Club, and I grew up there. I started with the basics—ballet and jazz—and eventually added tap, tumbling, contemporary, and hip hop.
Early on, I did compete. I remember my first time: I did a trio at a small local competition, and it got first place. The trophy was as tall as I was, and I loved it. I attended conventions as a mini, and had the opportunity to take classes from Travis Wall, Sonya Tayeh, Andy Pellick, and Joey Dowling-Fakhrieh. There was so much variety—I was in awe.
Keep reading...
Show less
For more on choosing whether to compete or not, click here.
My mom was a dancer growing up, and she went on to become a dance teacher, so I've really grown up in the studio. I started classes when I was 2, and by the time I was 9, I was training at The Dance Club and knew I wanted to dedicate all my time to dance.
Keep reading...
Show less
Win It
Oct. 13, 2017 04:31PM EST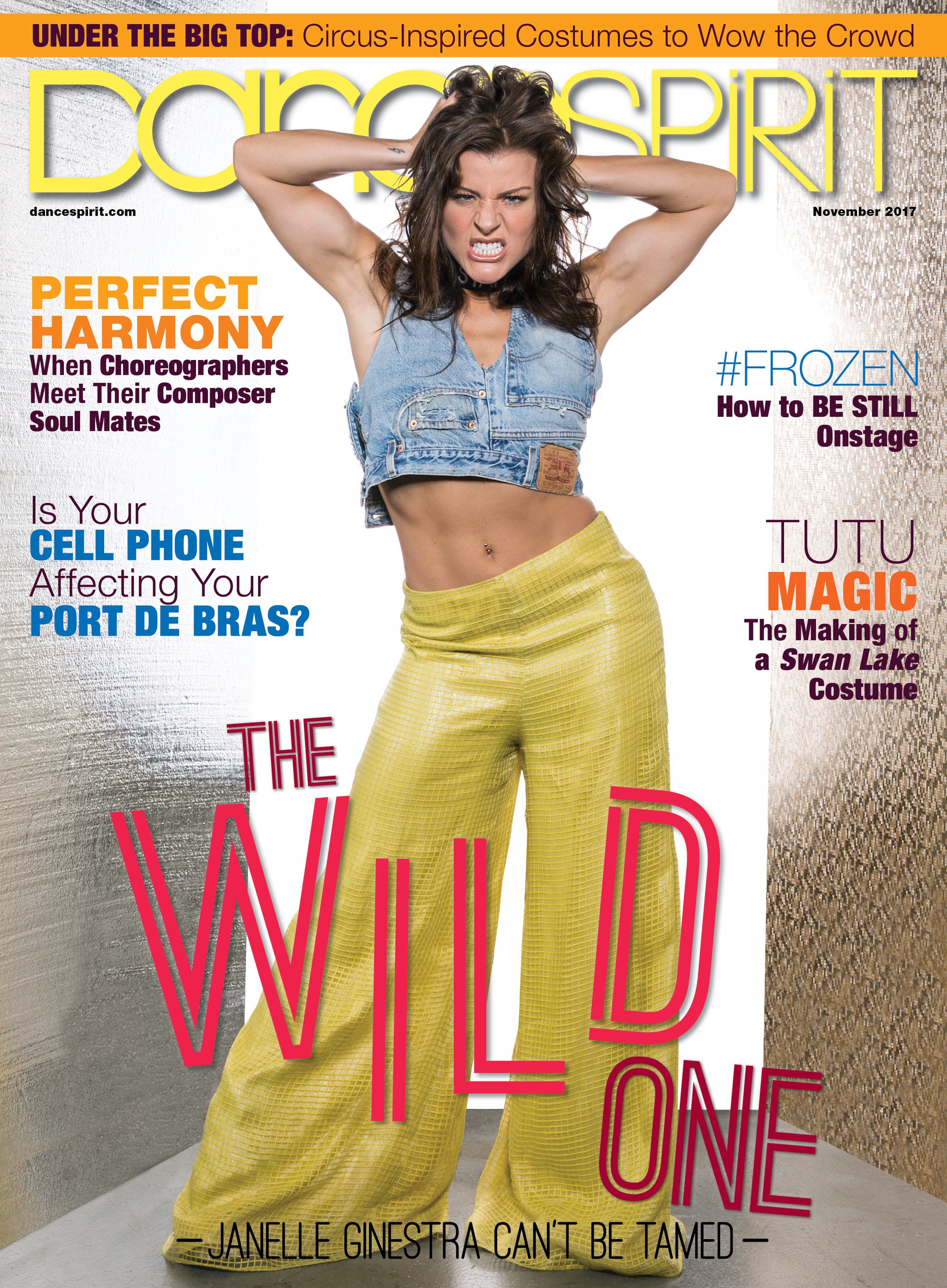 Get Dance Spirit in your inbox