Fashionably Late: Advice for Ballet's Late Starters
Ballet class at USC Kaufman (photo by Ema Peter, courtesy Glorya Kaufman School of Dance at University of Southern California)
Stefanie Roper didn't take her first ballet class until she was 20. Despite her obvious facility, she encountered plenty of naysayers. "I remember one teacher telling me, 'Honey, you're just too old,' " she says. And she did have to overcome obstacles as she entered the ballet bubble. "People talked about how good my feet were, and I didn't understand what they meant for the first four months," Roper remembers, laughing. But she found a mentor at Utah Valley University, where she was a student, and persevered. Now, six years later, Roper's professional resumé includes a stint with BHdos, Ballet Hispanico's second company.
It seems like most professional ballet dancers started taking ballet classes before they were born, especially the women. For those who didn't discover ballet until after elementary school, it can feel impossible to catch up to dyed-in-the-wool students. But it's not. Late starters face plenty of hurdles, but good facility and hard work will take you far—even if it isn't into the ranks of a ballet company.
---
Is It Too Late?
"The first thing I ask late starters is, 'What is your intention?' " says Natalie Wright, who owns and teaches at Ballet Conservatory West in L.A. Wright sees a lot of dancers come to ballet between the ages of 10 and 12, and says that the hardest thing about working with them is adjusting their expectations. "It's common to have a fantasy about being a ballerina, and I'm very clear with late starters up front it's not easy to achieve that fantasy," she says.
If your goal is to become a professional ballet dancer, you need to possess a fair amount of natural talent and facility to get there, particularly if you start after puberty. Pittsburgh Ballet Theatre School principal Janet Popeleski, who didn't start taking ballet seriously until she was 12 but went on to dance with American Ballet Theatre, Pittsburgh Ballet Theatre, and several other companies, says the main things a late starter needs are natural coordination and a ballet-friendly physique. But, she adds, "determination can take you far. If you have talent and determination, there's no reason you can't catch up.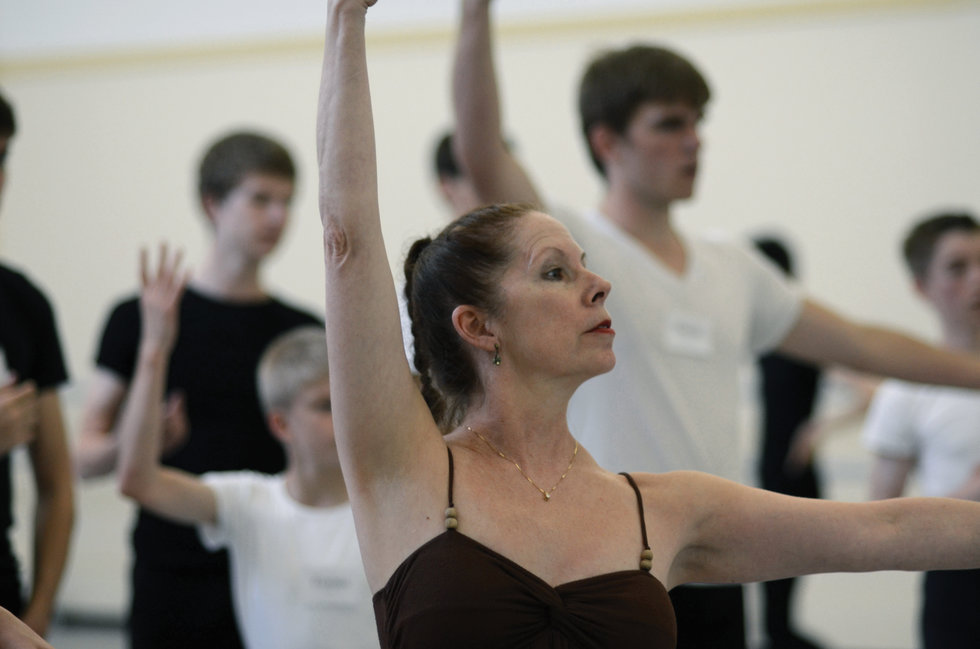 Pittsburgh Ballet Theatre School principal Janet Popeleski says determination can take late starters far. (Photo by Aimee Diandrea, courtesy Pittsburgh Ballet Theatre School)
"While not every late beginner will become a professional dancer, that doesn't mean studying ballet isn't worthwhile. "I talk to our former students, and whether they have moved on professionally in ballet or in another career, they can all cite ways that their training has helped them succeed by developing a good work ethic, fortitude, and grace," Popeleski says.
Get the Right Training

If you discovered ballet late but are serious about a professional career, find a reputable school—now. "The first two years of training are the most important, no matter when you start," Wright says. Popeleski points out that older dancers who begin ballet with no prior training are often better off than students who've been getting poor training for years. "Bad habits are hard to break," she says.
Wright starts all older beginners in a class with 7-year-olds. "I tell them to set aside their egos and soak up everything they can, like a sponge," she says. "Many of them complain that it's boring at first, because the fundamentals of ballet can be boring. But they literally have to learn how to stand up correctly." Wright also points out that it's better to move a student up a level if she's advancing quickly than to discourage her with a demotion if she isn't picking up the basics. Even after you move up, Wright says, it's a good idea to keep taking lower-level classes to hone those fundamental skills.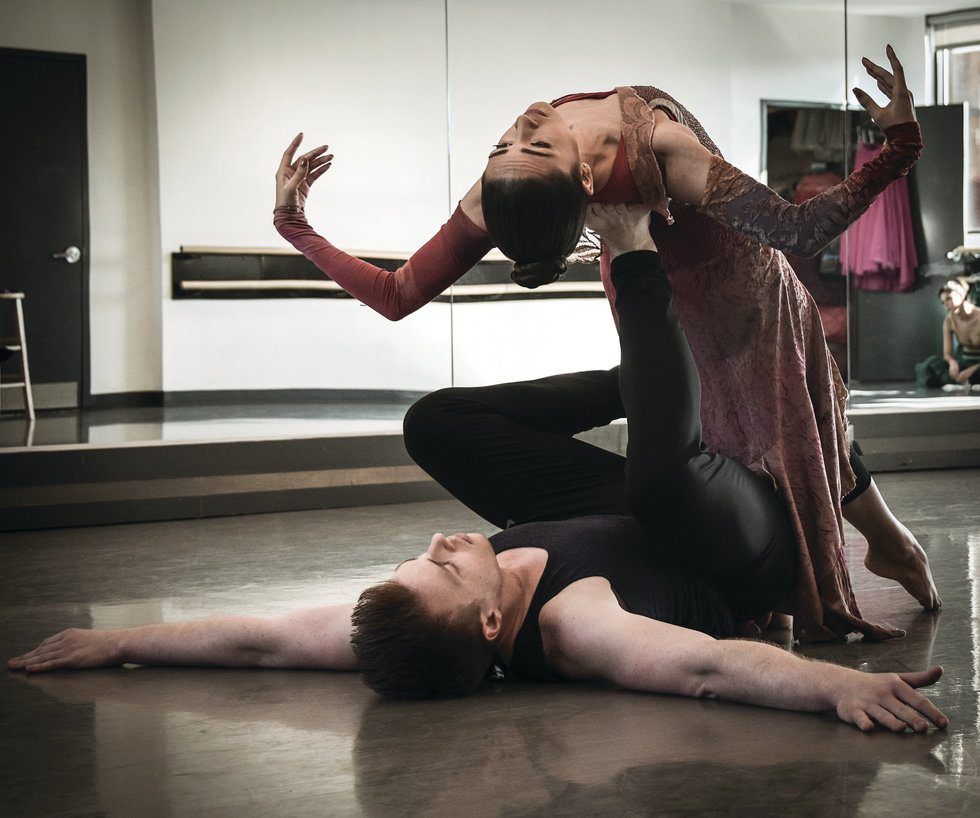 Roper with Nick Fearon in a BHdos rehearsal (photo by Alona Cohen, courtesy BHdos)
Focus on Your Strengths
While you may be disappointed to find yourself dancing next to little kids, don't get discouraged: Late beginners have some inherent advantages, too. "Older students often move up through the levels quickly because they tend to be stronger and more dedicated than younger ones," Wright says. She had one pupil who started at 12 and moved up four levels in one year because of her laser-sharp focus.
Don't let your bottom-of-the-pack status discourage you. Make it drive you. Popeleski, who was accepted at the School of American Ballet just three years into her training, found that being the underdog pushed her to work harder. "I always felt like I had to catch up," she remembers, "and that's a great motivator." Roper feels the same way. "I've been blessed, but the reason I did well is because I wanted this so badly," she says. "I had to want it even more than other people."
A version of this story appeared in the March 2018 issue of Dance Spirit with the title "Fashionably Late."
(From left) Mean Girls dancers Riza Takahashi, Ben Cook, Kamille Upshaw, Jonalyn Saxer, DeMarius R. Copes, and Stephanie Lynn Bissonnette (photos by Erin Baiano)
Get in, losers. We're going to Broadway.
OK, not losers, actually—more like the bajillion die-hard fans of Tina Fey's 2004 cult hit Mean Girls, who've been wearing pink every Wednesday since a musical adaptation of the film was first teased back in 2013.
Now their world is like a cake filled with rainbows and smiles, because Mean Girls the musical, which had a trial run in Washington, DC, last fall, is set to open at Broadway's August Wilson Theatre April 8. And in a very grool twist, it turns out the show—with direction and choreography by Casey Nicholaw and a book by Fey herself—is delightfully dancey.
Keep reading...
Show less
Lloyd Knight perform ing in Martha Graham's Night Journey (photo by Brigid Pierce, courtesy Knight)
Principal Lloyd Knight has become a true standout in the Martha Graham Dance Company thanks to his compelling presence and dynamic technique. Knight, who performs leading roles in iconic pieces like Appalachian Spring and Embattled Garden, was born in England and raised in Miami, where he trained at the Miami Conservatory and later graduated from New World School of the Arts. He received scholarships to The Ailey School and The Dance Theatre of Harlem School in NYC and joined MGDC in 2005. Catch him onstage with MGDC during its New York City Center season this month. —Courtney Bowers
Keep reading...
Show less
University of Minnesota Dance Team (courtesy University of Minnesota)
They say there's no "I" in "team"—and nowhere is that truer than the world of college dance teams, where precision reigns, uniformity is key, and a single misstep from any given "I" can cost a group a championship trophy. So it's unsurprising that securing a spot on one of the best dance teams in the country is no easy feat.
Members of these highly athletic teams rehearse for hours every week—on top of academic classes and commitments—and perform at football and basketball games, annual concerts, and nationally televised competitions (hi, ESPN). And "no I" rule notwithstanding, each of these top teams is made up of highly trained, highly technical, highly hard-core individuals, who come together to create a ready-for-victory pack.
These six teams aren't one-off success stories—they're consistently strong, and earn the top spots at major competitions like UDA and NDA nearly every year. Up for the challenge? Here's what to know before you go to auditions.
Keep reading...
Show less
Alicia Vikander in Tomb Raider (Warner Brothers)
Keep reading...
Show less
Photo by Travis Kelley, courtesy Kathryn Morgan
In our "Dear Katie" series, former NYCB soloist Kathryn Morgan answers your pressing dance questions. Have something you want to ask Katie? Email dearkatie@dancespirit.com for a chance to be featured!
Dear Katie,
I'm a hip-hop and jazz dancer, and I want to get involved in the commercial-dance world. I've never studied ballet, but people keep telling me I "have to" take ballet classes if I want to make it professionally. Is that really true? My family has limited money for dance classes, and I have to be careful about how I spend it.
Sarah
Keep reading...
Show less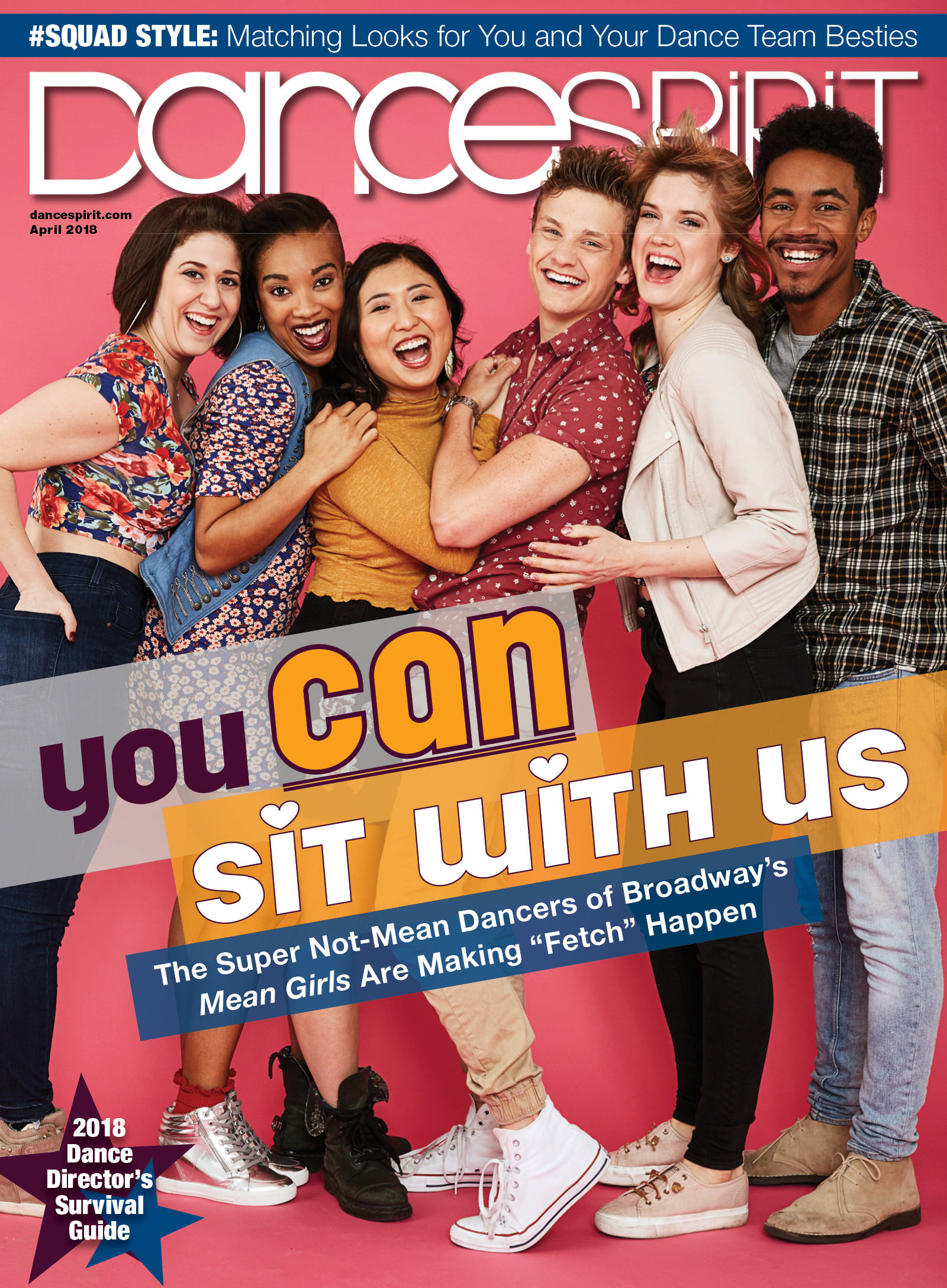 Get Dance Spirit in your inbox